Disclosure: We were sent the featured products for the purpose of this post however all opinions are my own.
This post contains affiliate links and I may receive commission if you visit a link and buy something. Purchasing via an affiliate link doesn't cost you any extra, and I only recommend products and services I trust.
As a Graco Ambassador I was recently sent the Graco Evo Mini to review. I was quite excited for this to arrive as I knew it would be compact and lightweight but apart from that I didn't know much about it.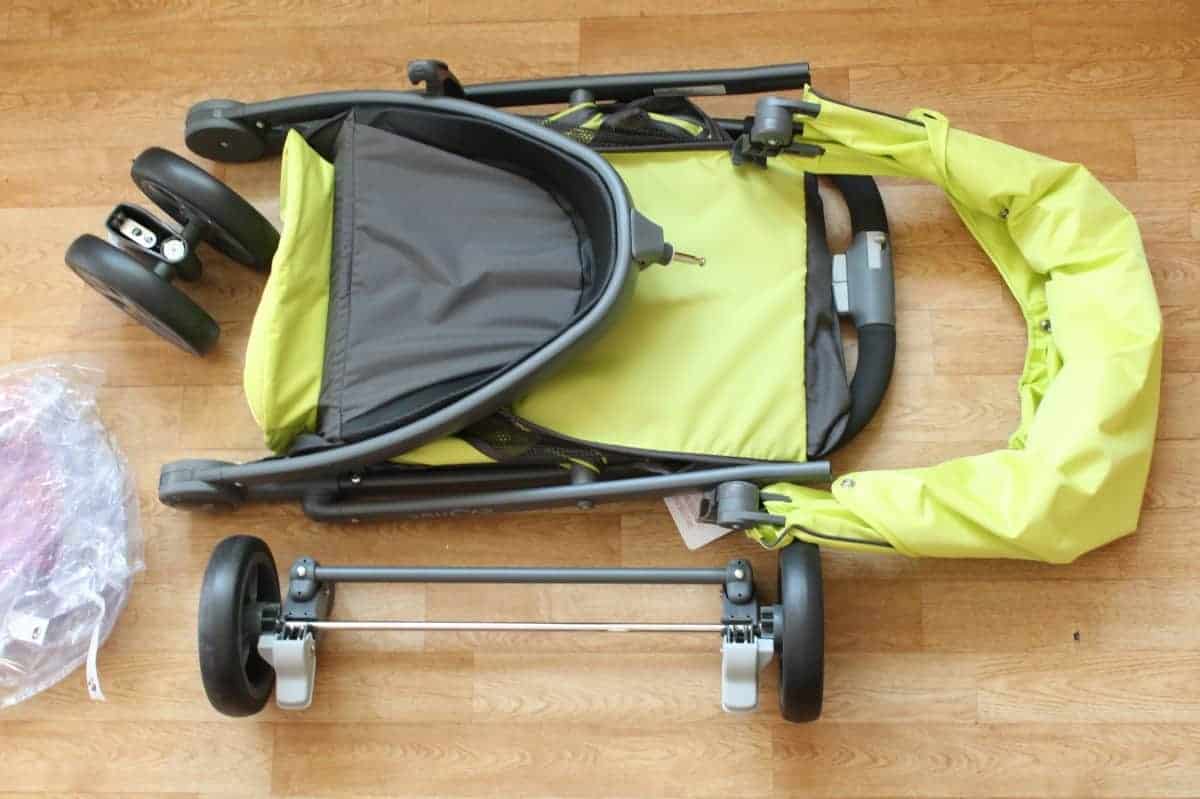 How easy is the Graco Evo Mini to put together?
The Graco Evo Mini arrived in one surprisingly heavy box but when I had taken everything out of the box I was impressed by how few parts there were to put together – I literally had to click the wheels on, attach the basket to the axle and put the hood on. After that the Graco Evo Mini was ready to go and even more lightweight than I had hoped!
How small is the Graco Evo Mini?
We've been using the Graco Evo Mini as our out and about stroller since it arrived and we love how easily it would fit into any car because of how light weight it is and how compact it folds – I have never used anything quite so compact when folded! The unique one handed fold means that it takes up less space than even most umbrella fold strollers.
What's the Graco Evo Mini shopping basket like?
The shopping basket is huge, so much bigger than I'd expected and I can easily fit the change bag into it as well as shopping. A large shopping basket is a great selling point for me on pushchairs and the one on the Graco Evo Mini doesn't disappoint.
The three wheel design of the Graco Mini Evo pushchair along with how light it is makes it incredibly easy to push and it goes up and down kerbs without any problems. One downside of it being lightweight is that it is very much made of plastic and this could put some people off but the Graco Evo Mini is well made and robust – The lightweight factor definitely outweighs the plastic for me and it definitely wouldn't be a deal breaker.
The Graco Evo Mini comes complete with a well fitting raincover and the only downside is that no footmuff is included. As the Graco Evo Mini is quite a triangular shape I'm unsure whether a universal footmuff would fit the Graco Evo Mini but we tend to use a blanket when we're out and about in the colder months anyway.
The sun hood of the Graco Evo Mini is incredible large blocking out a huge amount of the sun. The seat is very well padded and the harness is easy to use and fastens securely. The seat has a different reclining mechanism to any I have seen before where you pull a toggle to adjust the recline. This does mean that you can have the seat as reclined as you like rather than multi position seat recline and it reclines all the way to laying flat which makes it suitable from birth. The toggle recline does take some getting used to but once you've used it a few times it becomes second nature.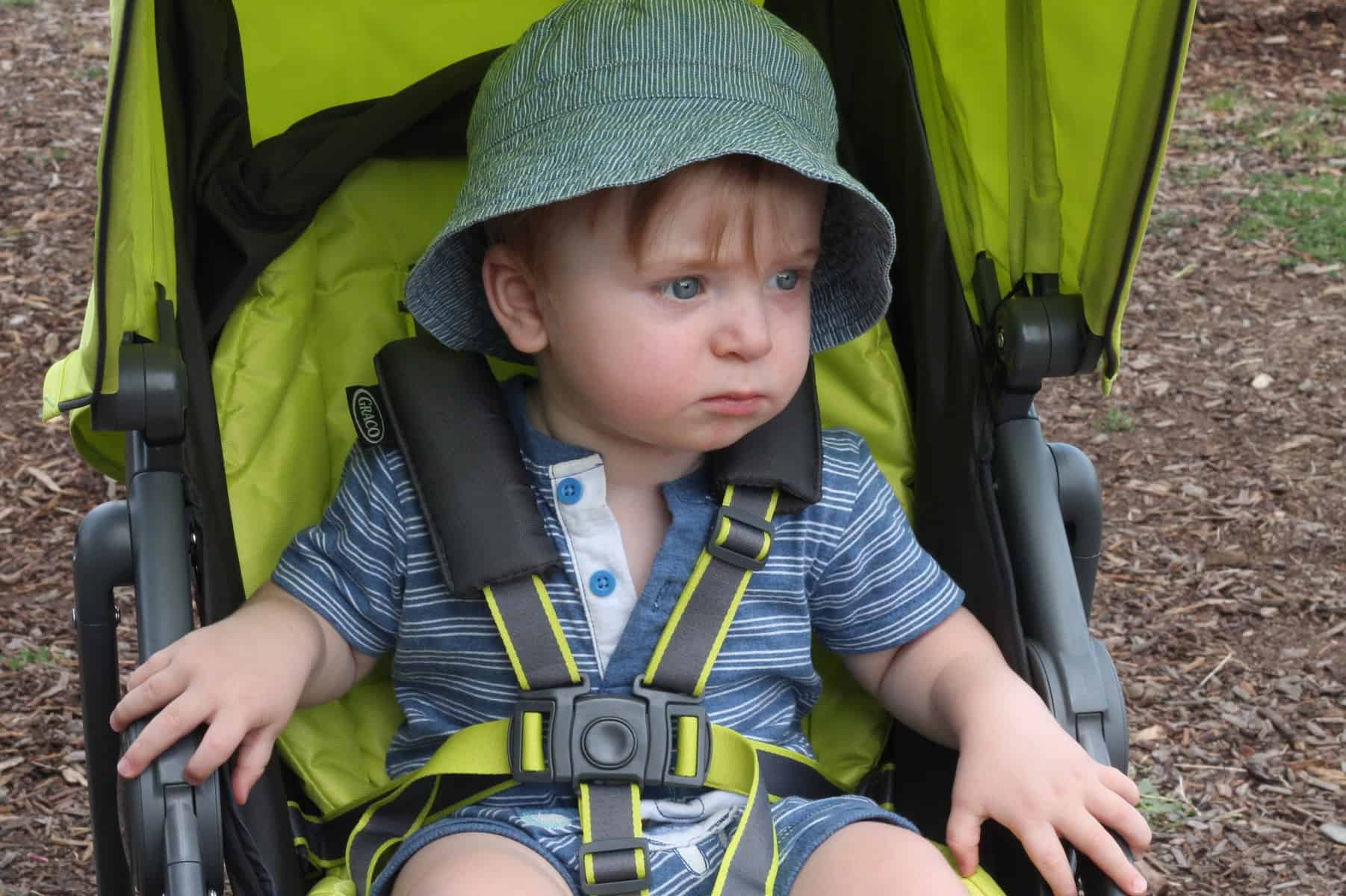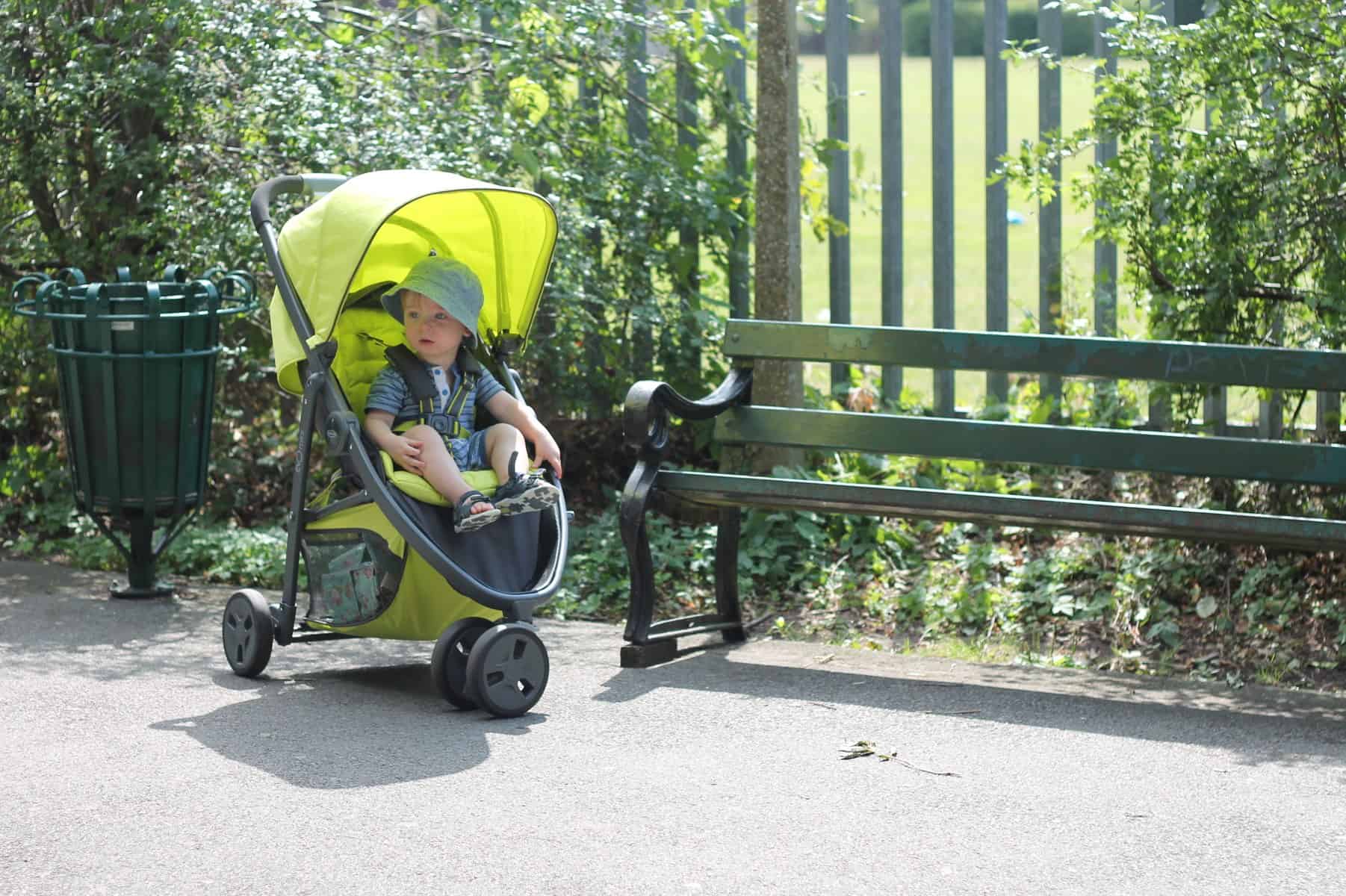 What were our overall thoughts of the Graco Evo Mini?
We have loved using the Graco Evo Mini pushchair and it is our family pushchair of choice for when space is limited or I'm out and about with just our toddler. I love how easy it is to fold and how compact it becomes. I also appreciate the generous shopping basket and maneuverability of the Graco Evo Mini stroller. Overall the Graco Mini Evo is a fantastic lightweight stroller that I wouldn't hesitate to recommend to anyone with a baby. It's not a travel system, you can't attach a car seat to it but it's a fantastic Graco Baby standalone stroller.
The Graco Evo Mini has an RRP of £179.99