*This is a paid post
There are some people, and some occasions, that I find so hard to buy the perfect gift for. It's always hard to know what to buy parents or grandparents as if they want something they'll just buy it themselves usually. Also, finding something unique to give as a gift for a sentimental occasion – a big birthday, a first wedding anniversary or even a gold or ruby wedding anniversary. It can be tricky to balance sentiment with buying something that will be really appreciated. But Maps for Moments are a wonderful gift for literally any occasion.
Maps for Moments create beautiful star maps that recreate the night sky on any specified date in any part of the world. Using Maps for Moments we created the perfect Father's Day gift for my Father in Law, using the town where he lives and the date that he became a grandfather for the first time.
The ordering process is so straightforward. You add a place, date and personalised message and can then tailor the star map even further. You can choose from a range of colours and have either a coloured background or white background. You can include constellations on the map or just the stars and can turn the grid behind the stars on or off. With all the maps accuracy is guaranteed. The Maps for Moments algorithms use over two million stars to generate the star charts.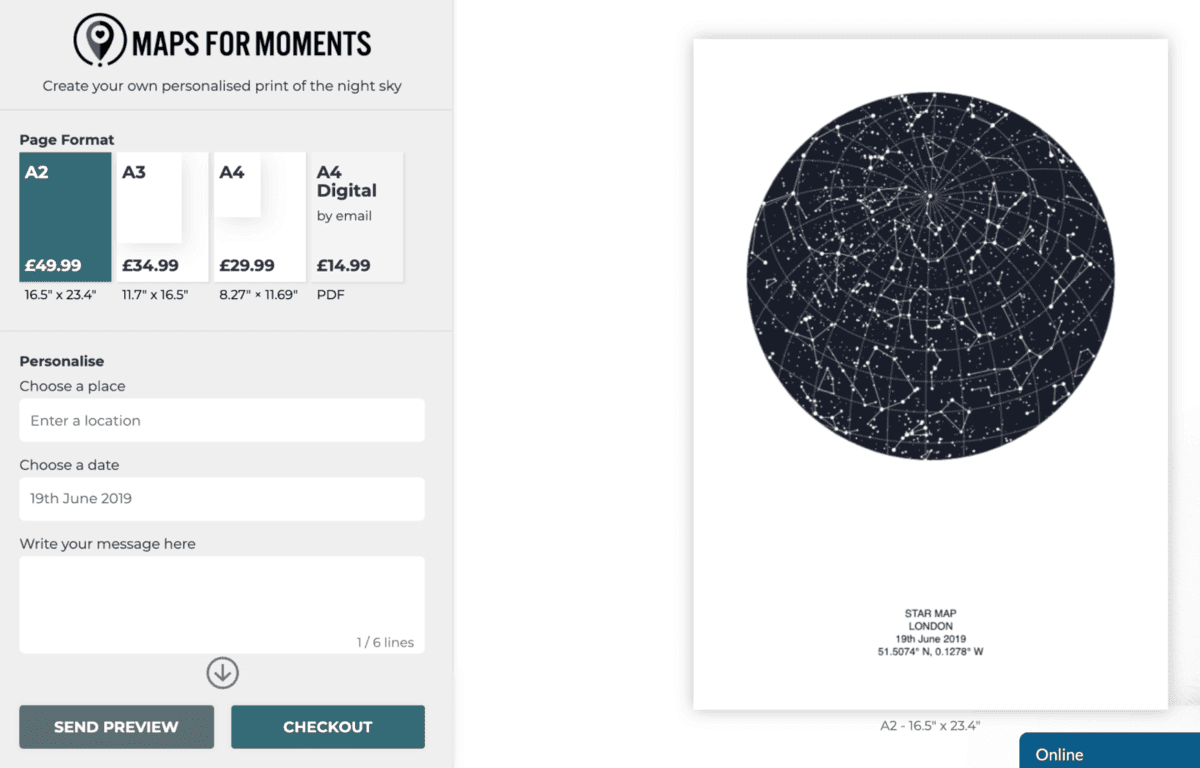 The star maps that Maps for Moments create come as a poster in your choice of size but they can also come framed or with a poster hanger. They have a digital version too if you want your map almost instantly to print and frame yourself. However, Maps for Moments use the best printers in the industry and museum quality paper with specific inks to ensure their poster quality is top notch. I know my printer at home would not give the same results which makes their poster maps definitely worth paying more for.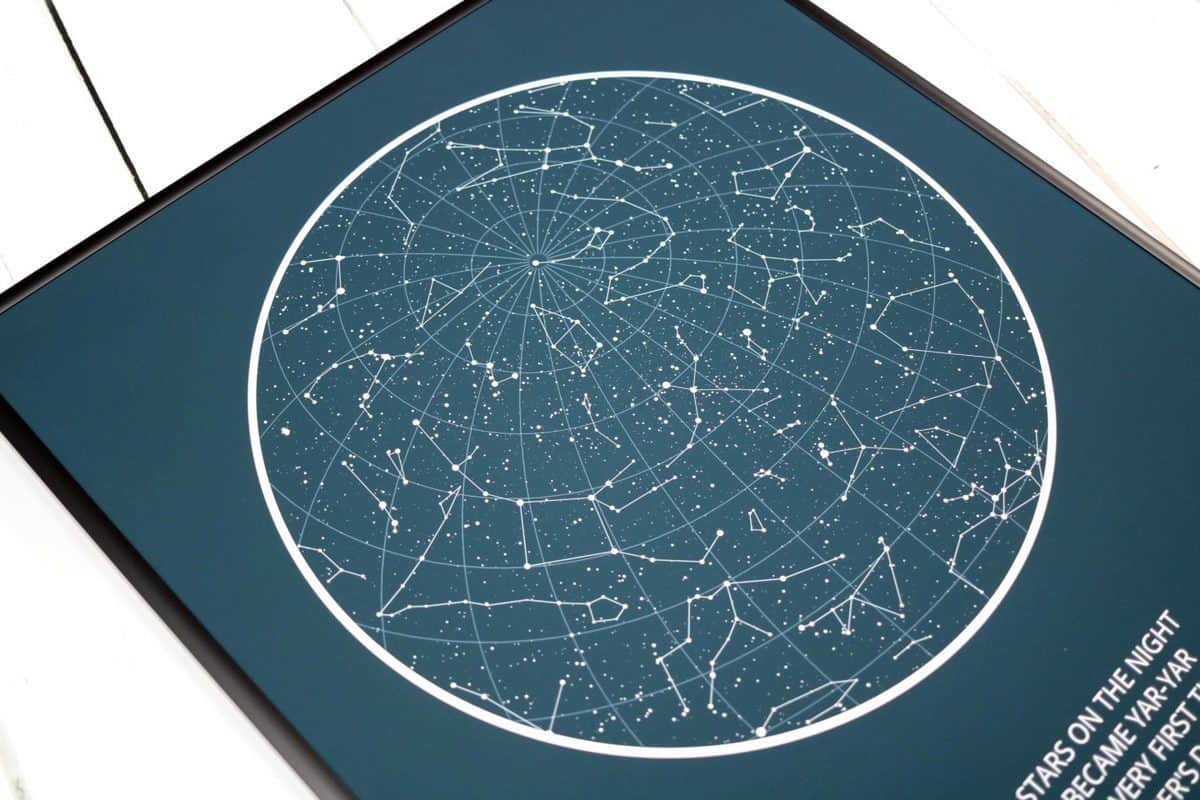 We chose a framed option and it arrived really well packaged and in perfect condition. Royal Mail 1st Class delivery is free and there is only a charge for Next Day Delivery or International Delivery – which is only £7.99 for anywhere in the world. The framed poster was simple to unpack and the frame is good quality, complete with fixings on the reverse to hang it easily.
The star map also has the option of coming with a Sky Atlas and Constellation and the Universe Explained leaflets so the recipient can learn more about stars, constellations and the universe as well as admiring their personalised star map.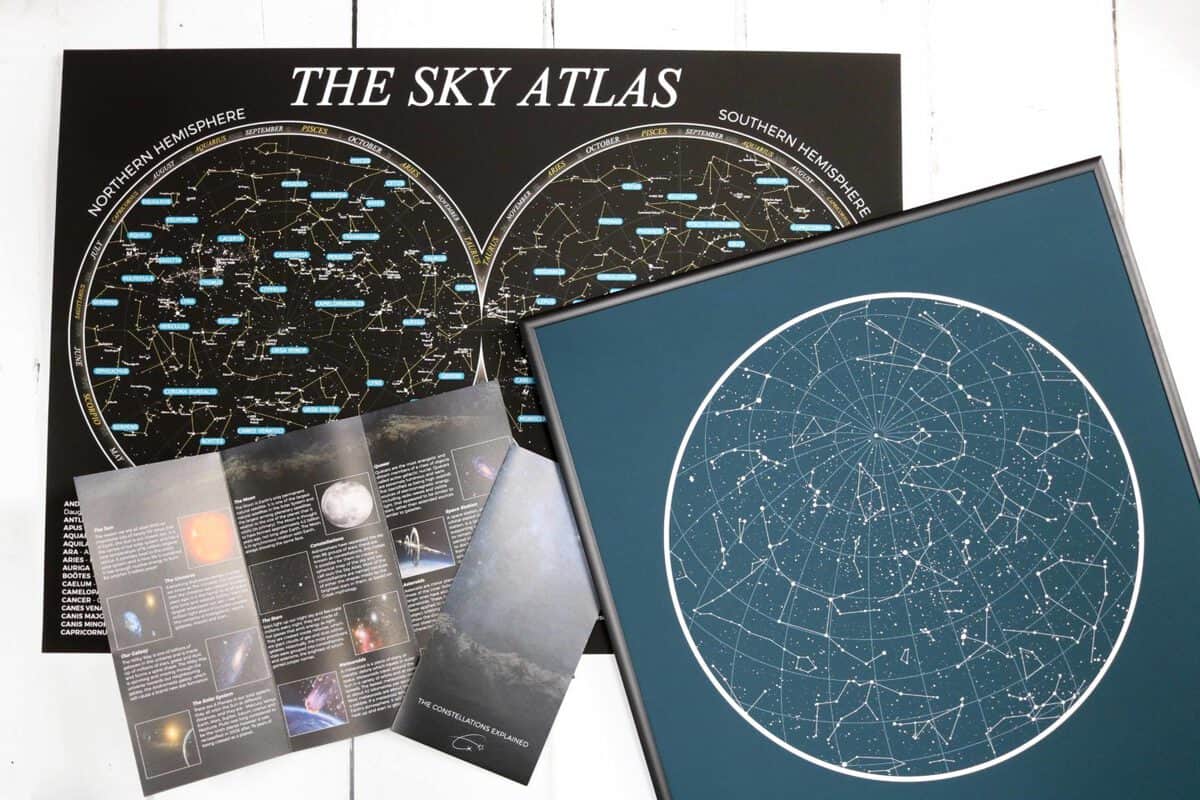 As well as star maps, Maps for Moments also create City Map Prints. These are a beautiful arty representation of any location which would make another really lovely personalised keepsake for any occasion. They would be great for a new home gift or a wedding present – showing where the happy couple first met.
Maps for Moments create stunning gifts to commemorate any special moment in life. From the moment a new baby is born through to birthdays, anniversaries or even a new job or Christmas. They are the sort of gift you can buy for those closest to you or for those people that you just never know what to get. There isn't usually a one option fits all where gifts are concerned but I think Maps for Moments come pretty close. They are a thoughtful gift that anyone would appreciate.
Maps for Moments products start at just £14.99 for a digital print. You can find out more and see all the available options here.