*This is a paid post as part of my role as a Studio.co.uk Ambassador
And just like that it's the summer holidays! I have no idea where this year has gone but I feel like I have been waiting for this moment for months. School's out for the summer and we have so many plans. The next six weeks are going to take us on holidays, on days out with friends and definitely to the beach.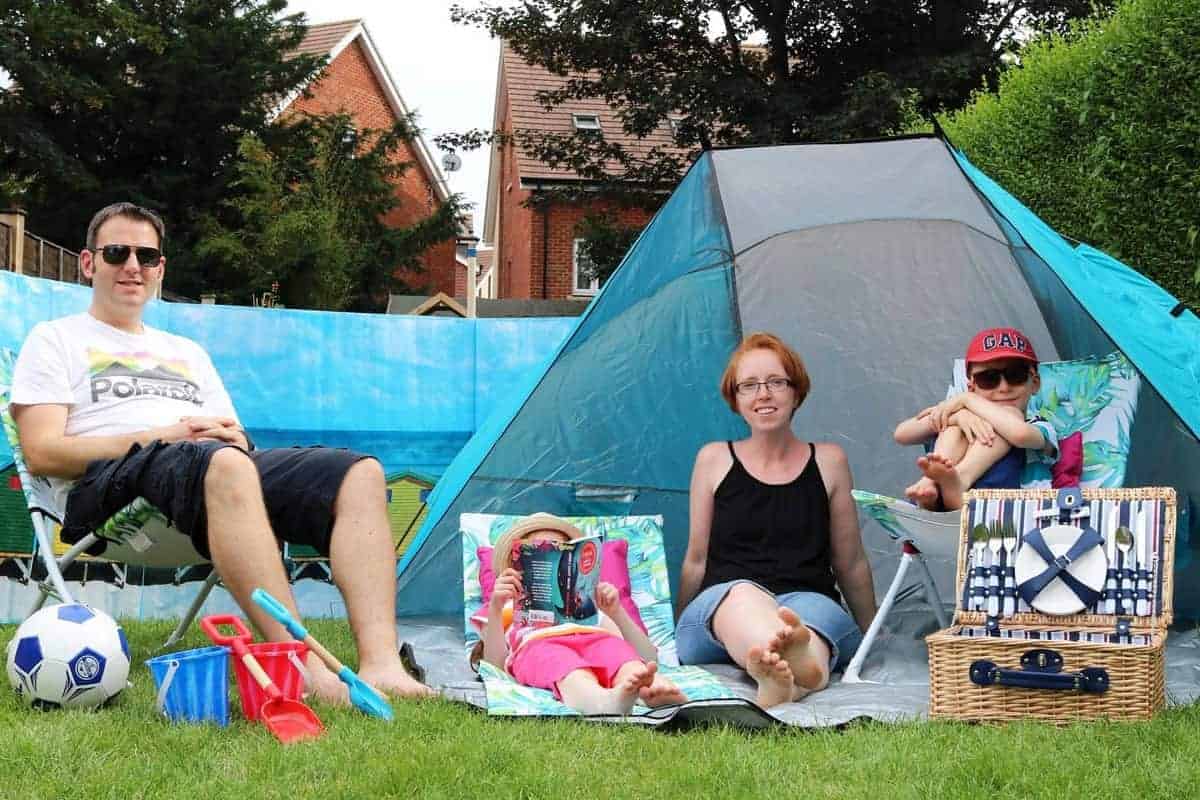 Usually when we go ot the beach we'll take a picnic, a bucket and spade and maybe a blanket but no other thought really goes into it. With the help of Studio this year we're making sure we're prepared for every beach trip we go on – and the children couldn't be happier about it!
This summer we'll be setting up camp on the beach in our very own sun tent. There's enough space for the whole family and it takes just a few minutes to put up. It's somewhere to have a break from the sun, store our picnic and even shelter if the heavens open – we are in Britain after all!
A windbreak will mark the edge of our camp, sheltering us from the wind. The design is so coastal and fun – with bright colours that everyone would love to see on the beach. A windbreak is great for marking out your own area on the beach, giving some privacy and protecting you from the elements too.
We've never taken seats to the beach but this year we are all set. A couple of lightweight, folding beach chairs and a lounger, perfect for us to all relax on – although I'm sure the children will be happy sitting on the sand.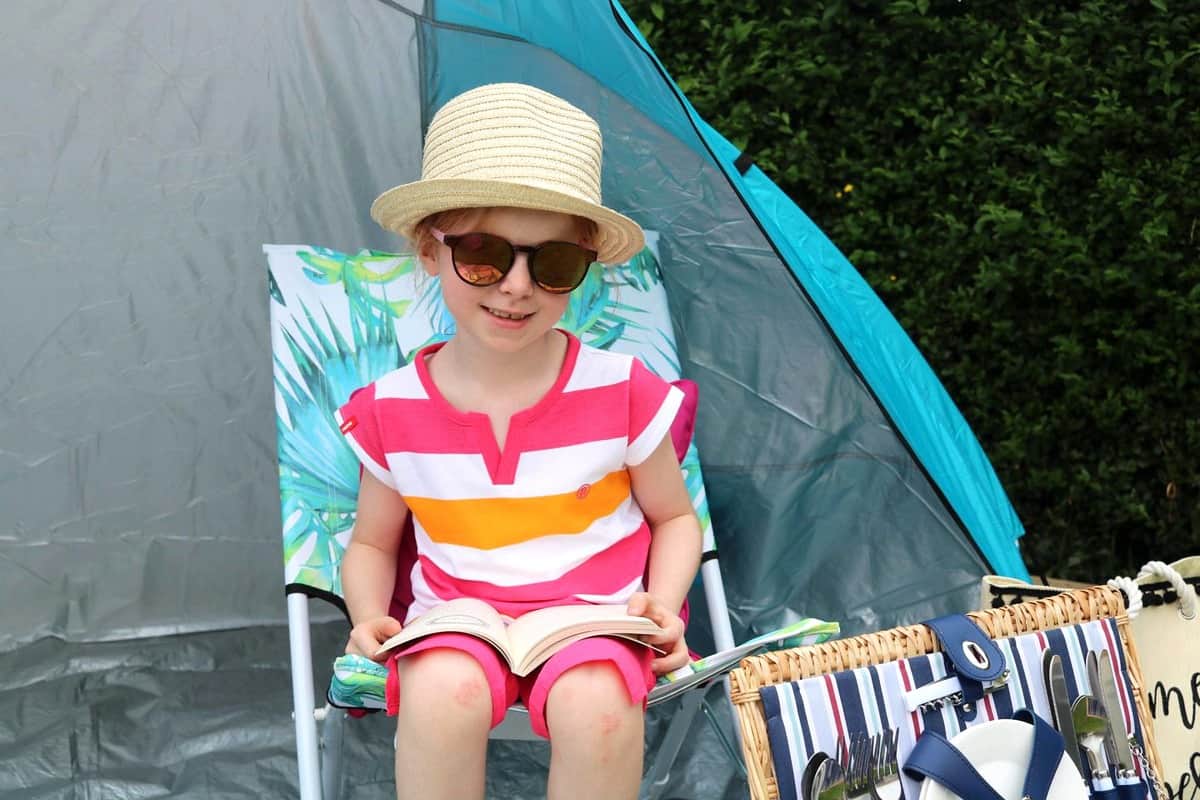 All that's left to organise is a picnic and we'll be taking a hamper with us this summer. Complete with crockery, cutlery and glasses it would make any beach trip feel a little more special – and there's space to include all our supplies too.
The children are now counting down to our first trip to the beach of the season – and making the most of our camp in the garden until then. I know that they'd love the tent to stay in the garden permanently – it's somewhere for them to rest, shade from the sun and just something fun for them to enjoy outside.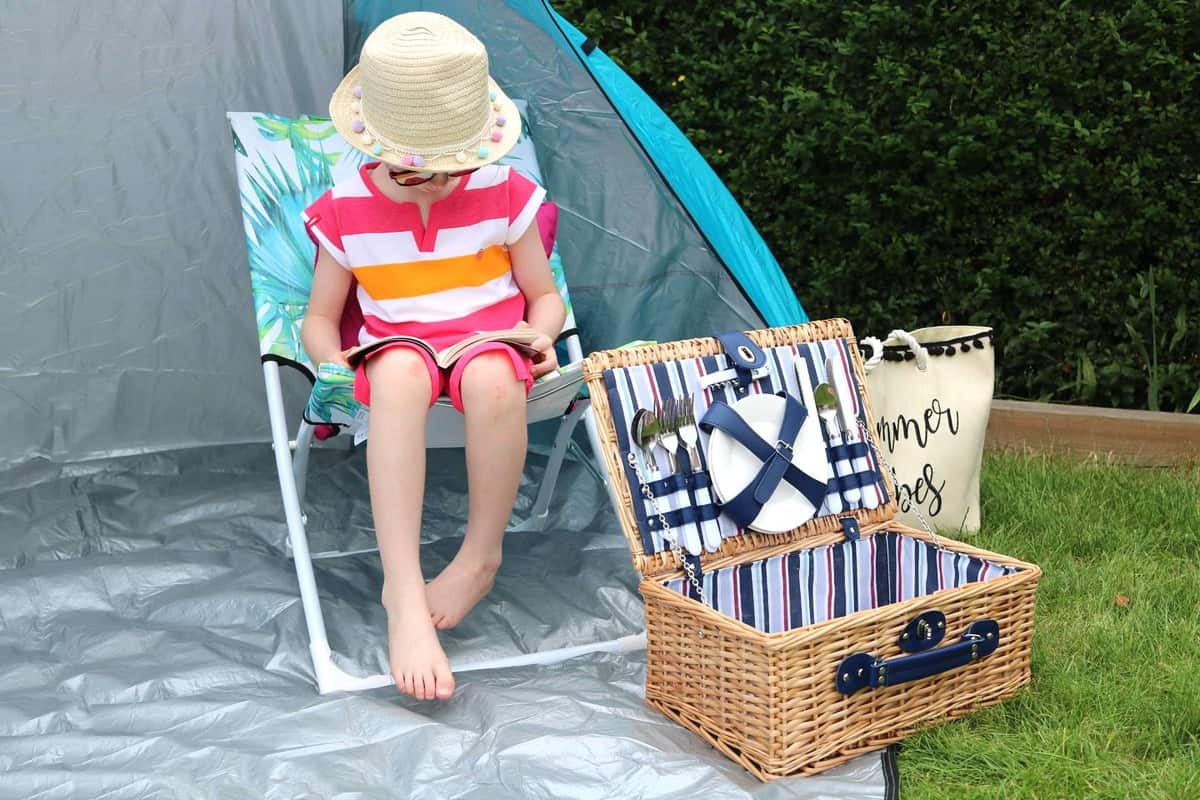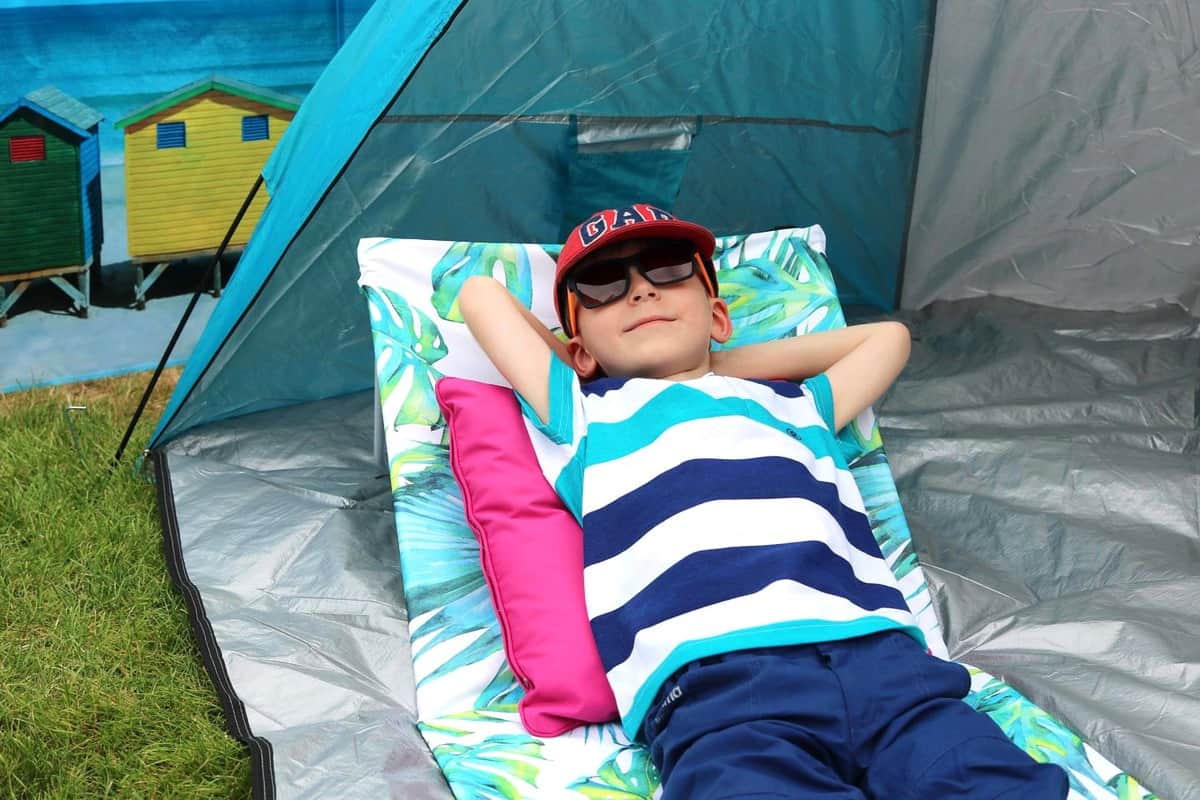 I know that every time we go to the beach in future we'll be so prepared and we'll end up staying at the coast far longer because of it too. Thanks to Studio we have created a real beachside home from home that I know we'll be enjoying long after the children are back at school.