Last week I went on a bit of an adventure and drove all the way to Worthing to meet up with Lauren from Belle du Brighton and her beautiful daughter. It was about an hour and twenty minutes and I got to drive my new car on it's very first outing, and even managed to park it. I was quite proud of myself!
I've never really been to Worthing before but I loved it. I always love a trip to the seaside and usually go to Brighton. I'm not sure we'll be going to Brighton again – Worthing was just like Brighton except less busy, cleaner, cheaper to park and still had a pier, ice cream and a beach that was sandy when the sea had gone out. What more could you want from the seaside?!
This was also LP's first proper trip to the seaside, one where she'll remember it, and Little Man has never even seen the sea before! We had a lovely lunch on Worthing Pier, played in the arcade, walked along the seafront, went to a few shops and had an ice cream. I really can't think of a better way to spend the day, especially as we were accompanied by lovely Lauren and her gorgeous girly!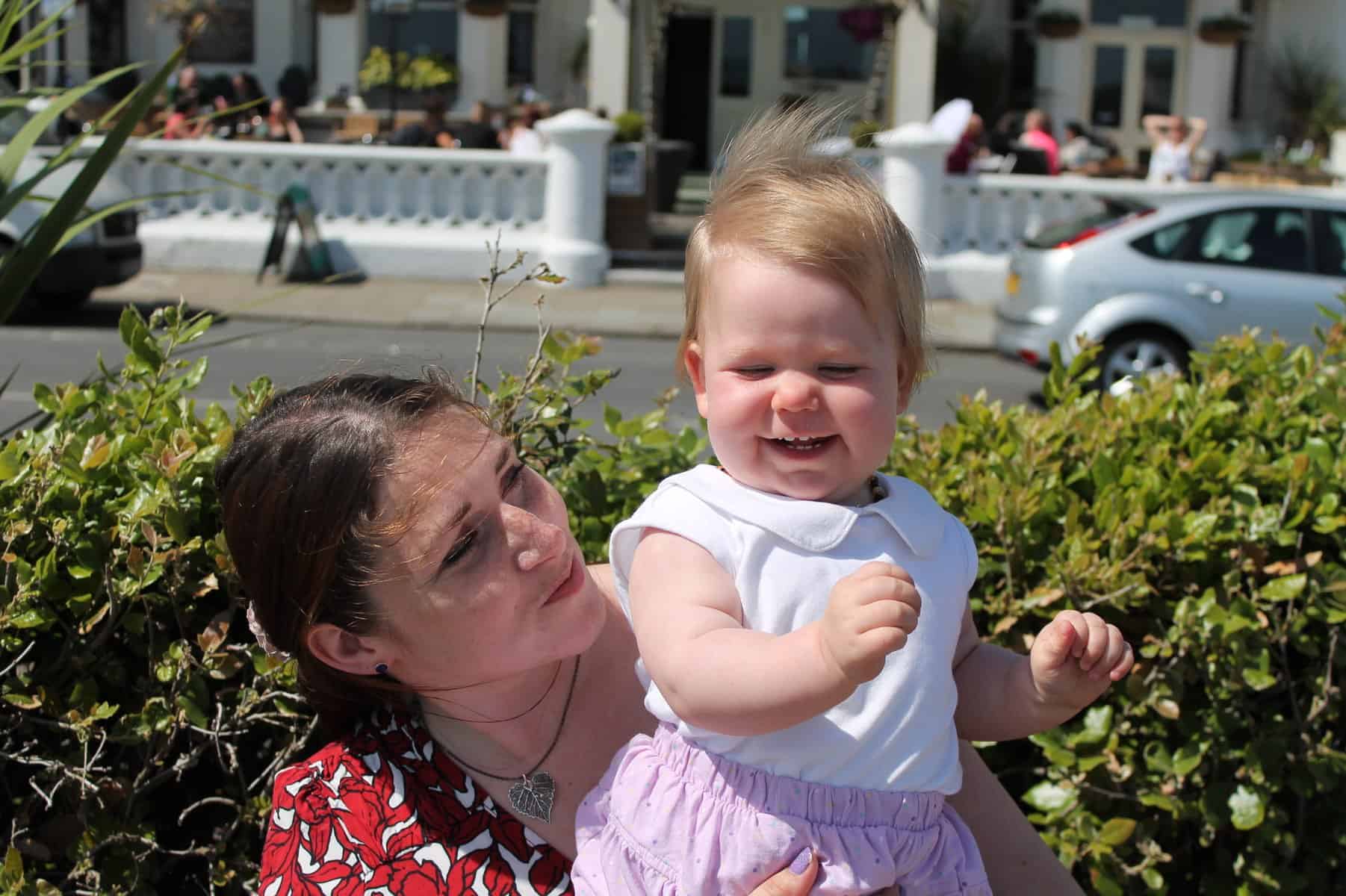 I'm now a little bit in love with Worthing and already planning another visit! I really need to start exploring more of the south coast and not just automatically going to Brighton each time.