When we were in Yorkshire at Easter we bought a Jorvik Group 'Pastport' ticket which includes entrance to DIG Jorvik as well as the other Jorvik Group attractions – the York City Walls Experience, Barley Hall and the York Viking Centre. Aimed at 5-12 year olds, it's billed as an interactive archaeological adventure giving children an insight into York's varied history and the chance to discover artefacts from the last 2000 years.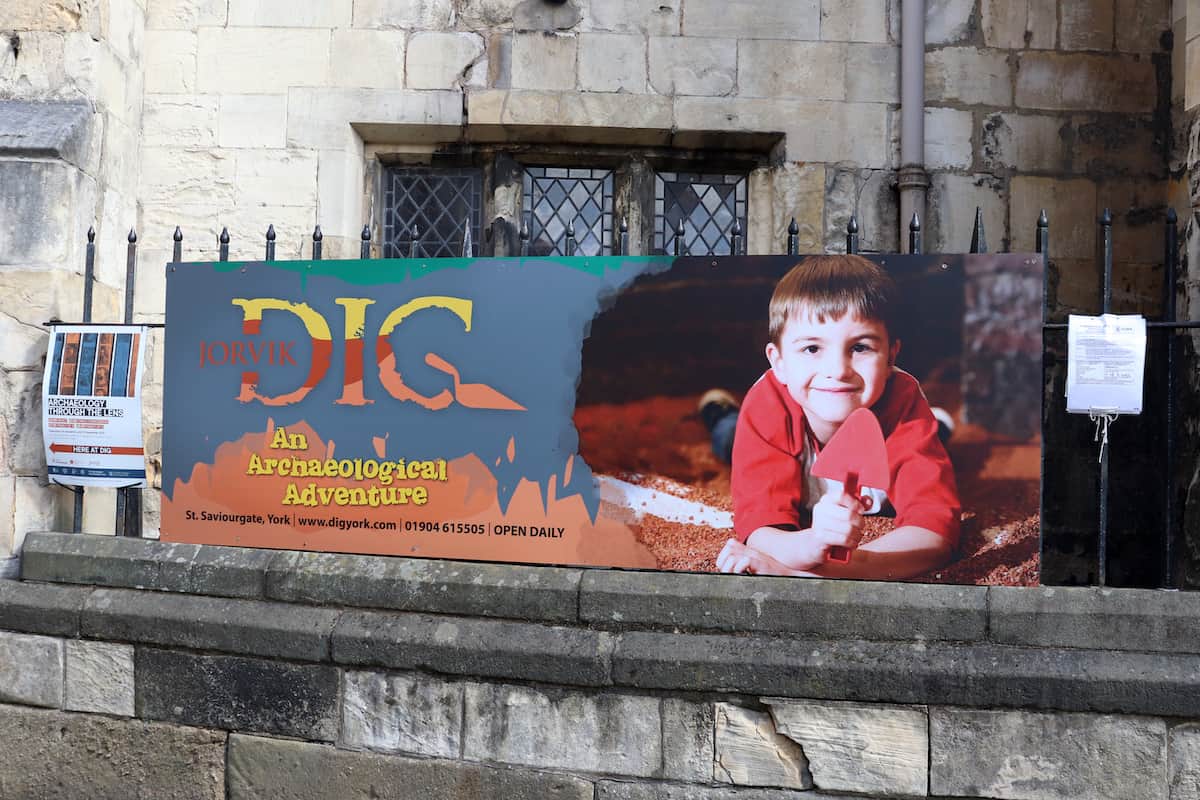 Our Jorvik Dig experience
Each Jorvik Dig tour lasts an hour and we booked our slot online. Right in York city centre, Jorvik Dig is easy to find and easily accessible too. We were booked in by staff and invited to use the facilities and to look around the small gift shop ahead of our experience.
Our group of eight was joined by two other families before we were shown into the main space of the Jorvik Dig museum. We weren't quite sure what to expect next, but there were chairs and desks set up, much like a classroom, with a presentation area at the front. With our keen children, we were sat on the first row, ready for the experience to start.
The member of staff who booked us in soon joined us and introduced himself as a real life archaeologist who studied at the University of York. The children loved this, having never met a real archaeologist before! He was very engaging and set the scene for our experience, being very knowledgeable and entertaining at the same time.
He took us through the known history of York and explained how modern day archaeologists pieced together the history of the city, and how archaeologists of the future could learn all about us through the things we discard, how our houses are laid out and what we did for jobs. He really brought the facts to life, and showed us genuine York dig finds like Roman coins, Viking shoes and even oyster shells dating back to the Viking age.
A camera and large screen were used to show us the items in close up, keeping everyone engaged and so we could all see the small artefacts up close on the screen.It was here that we first learned of the Lloyds Bank Coprolite and got to see a replica. This is basically fossilised human poop, discovered underneath the site of the current Lloyds Bank just yards from the Jorvik Viking Centre.
The original Lloyds Bank Coprolite is also on display at the Viking Centre and the kids loved that this (gross) piece of history was discovered nearby and that from it archaeologists could tell what the people of the past ate, how healthy they were and what diseases they might have suffered from.
After the talk, we were taken over to the excavation pits, four recreations of actual archaeological digs that were carried out in York over the past thirty years. As parents, we weren't looking forward to finding sand in shoes for days to come, but we needn't have worried. Instead of using sand or dirt, recycled rubber is used which makes for a more pleasant experience as it's clean and wipes off easily.
The children – and adults if they wanted – were able to find artefacts from Roman York, Viking York, Medieval York and finally Victorian York. On hand was our expert who was giving encouragement and explaining what we had found and what it meant. It really bought the whole experience together and the kids loved seeing for themselves history in action.
After our Dig Jorvik experience finished we were free to wander around the rest of the museum. There were so many artefacts on display – including skeletons – that were found during the excavation work. There was also a fantastic gallery of photos showing the excavations in progress.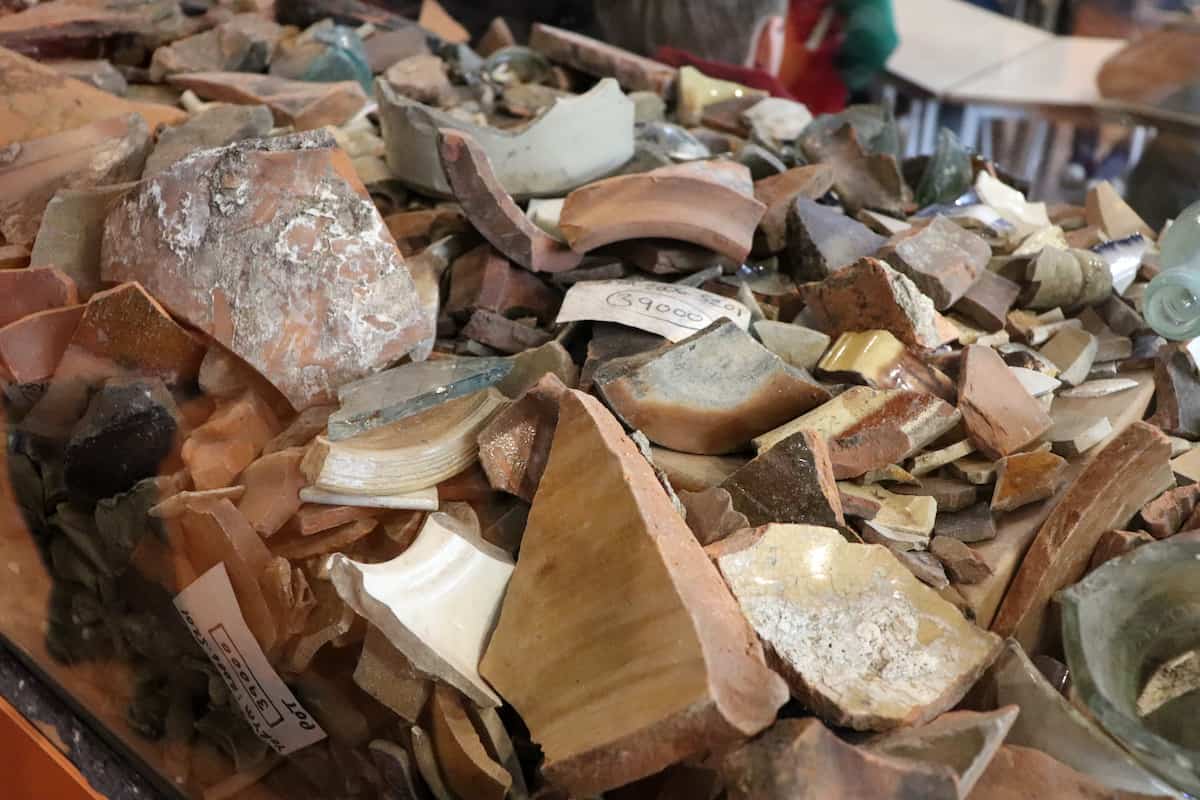 Based in St Saviours medieval church, Jorvik Dig is owned and managed by the York Archaeological Trust. It's a really educational place to visit as a family but fun too. The children found it both engaging and entertaining plus the amount of interactive elements made it perfect for children. I can imagine it being a great place for a school trip.
You can find out more about Jorvik Dig York, book tickets and check opening times over on their website and for reference the address is: St Saviour's Church, St Saviourgate, York YO1 8NN