We live within a reasonable drive to a few really nice parks, forests and other open spaces. One of our favourite days out in Surrey is Alice Holt Forest, part of the Forestry Commission and a whole day out for just the cost of car parking.
Where is Alice Holt Forest?
Alice Holt is near Farnham on the outskirts of Surrey and the South Downs National Park and is home to Go Ape as well as nature trails, play parks and plenty of space to explore. Our main reason for going to Alice Holt last weekend was the Gruffalo's Child Trail.
LP loves the Gruffalo and Little Man is becoming more familiar with the Gruffalo as time goes by so thought they'd enjoy searching for The Gruffalo characters out in the forest. It's also a great place to have a picnic at any time of year as they have covered picnic benches – such a great benefit of any outdoor day out!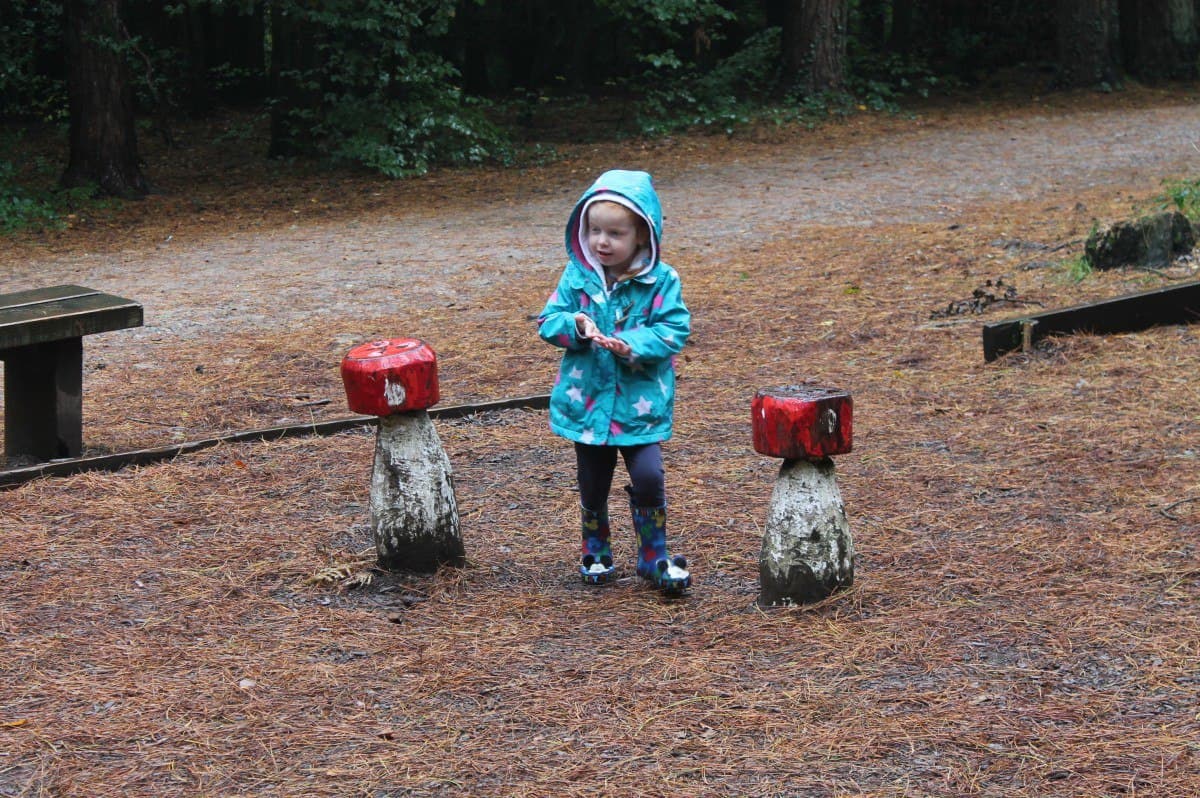 What's the Gruffalo Trail like?
The Gruffalo's Child Trail was great, leading us past play areas, under the Go Ape treetop courses and all through the forest. LP loved the adventure and walked most of the way and Little Man did a fair amount of walking himself too! It rained for most of the time we were walking but even so we had a really lovely time.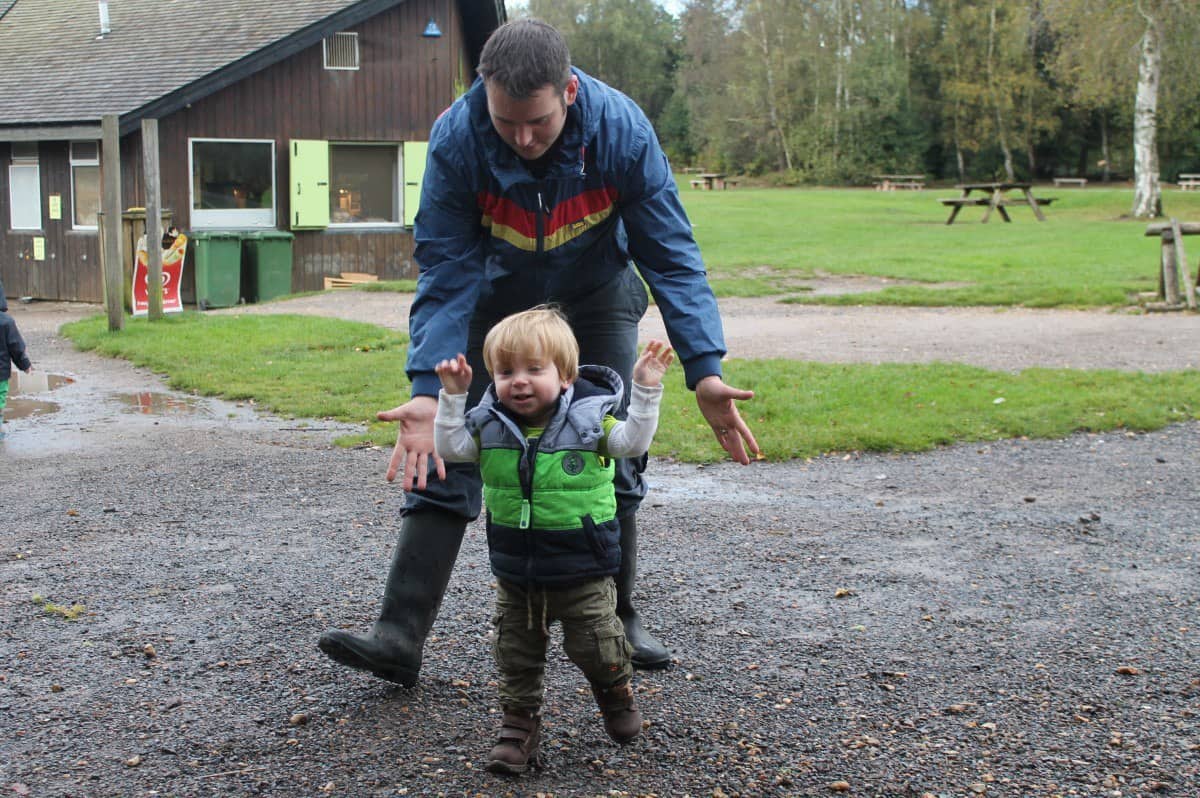 The end of the Gruffalo's Child Trail is a little bit of an anti climax as you find a cardboard Gruffalo cut out and a sign saying 'Congratulations'. Luckily, I'd seen online that there was a huge wooden Gruffalo somewhere in the forest – although I was confused as to why it wasn't at the end of the trail – surely that would be the obvious place to put it?!
We had a lunch stop, bought cups of tea from the Cafe on the Green and had our picnic whilst it poured down around us. The covered picnic benches really are a great feature and make for a perfect Autumn picnic – where else can you be outside, enjoying the fresh air, enjoying your lunch whilst the rain pours and the leaves fall?
The cafe serves a variety of food and drink and has a lot of high chairs and seating available although the prices are slightly inflated as you'd expect with it being the only choice for refreshments in Alice Holt. There are also modern toilet blocks that are well maintained and a welcome break after traipsing around the forest!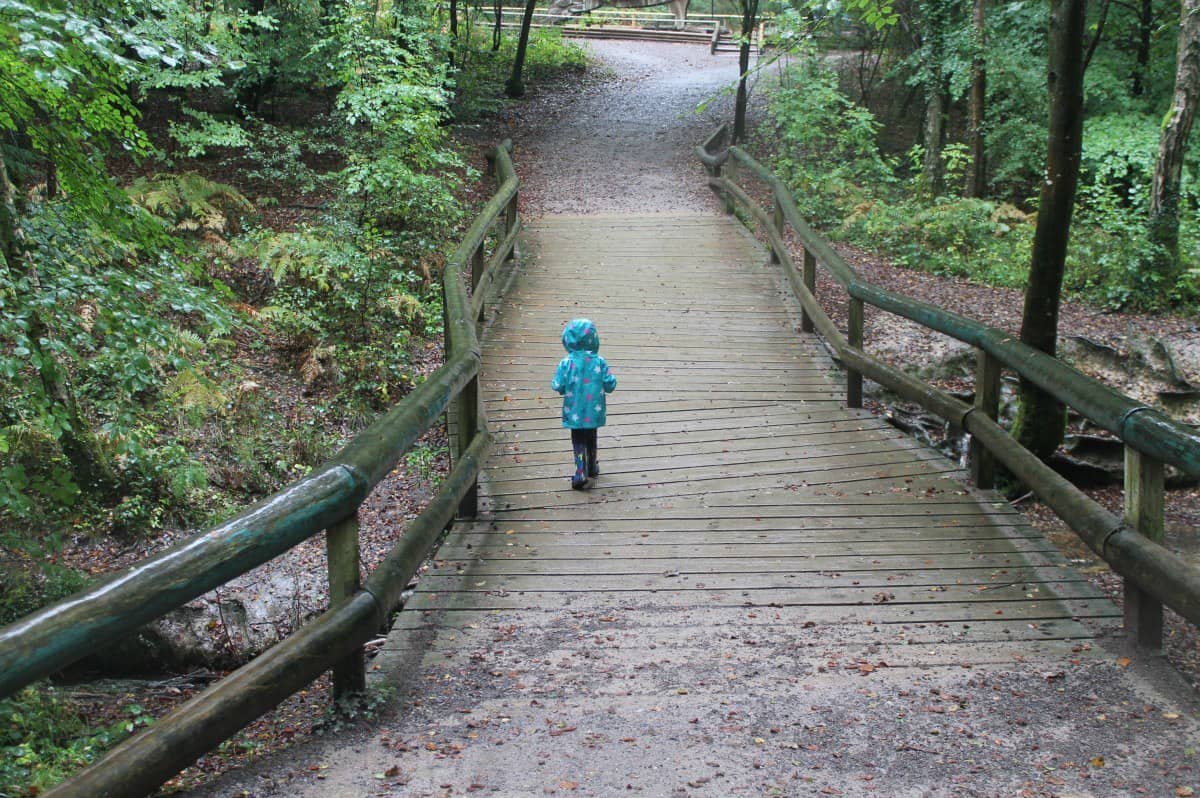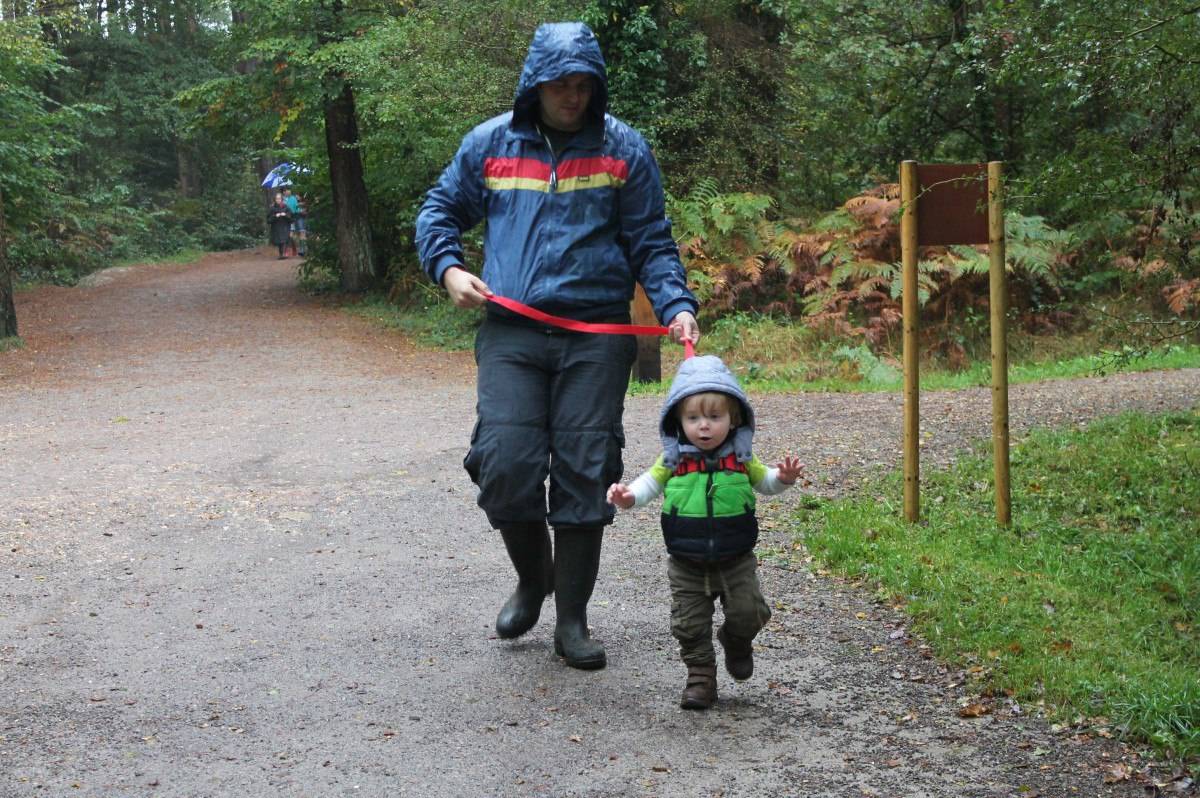 After lunch we checked the map and walked in the complete opposite direction of the Gruffalo's Child Trail in search of the wooden Gruffalo. We found him, in the end, but were disappointed that he wasn't where you'd expect him to be and wasn't well signposted either – many visitors would miss out on seeing one of the current main attractions!
After the Gruffalo Little Man and LP were both exhausted so we headed home, unfortunately missing the main play park. It has swings, a huge pirate ship to climb on, slides and more. We'll be going back soon purely for a play!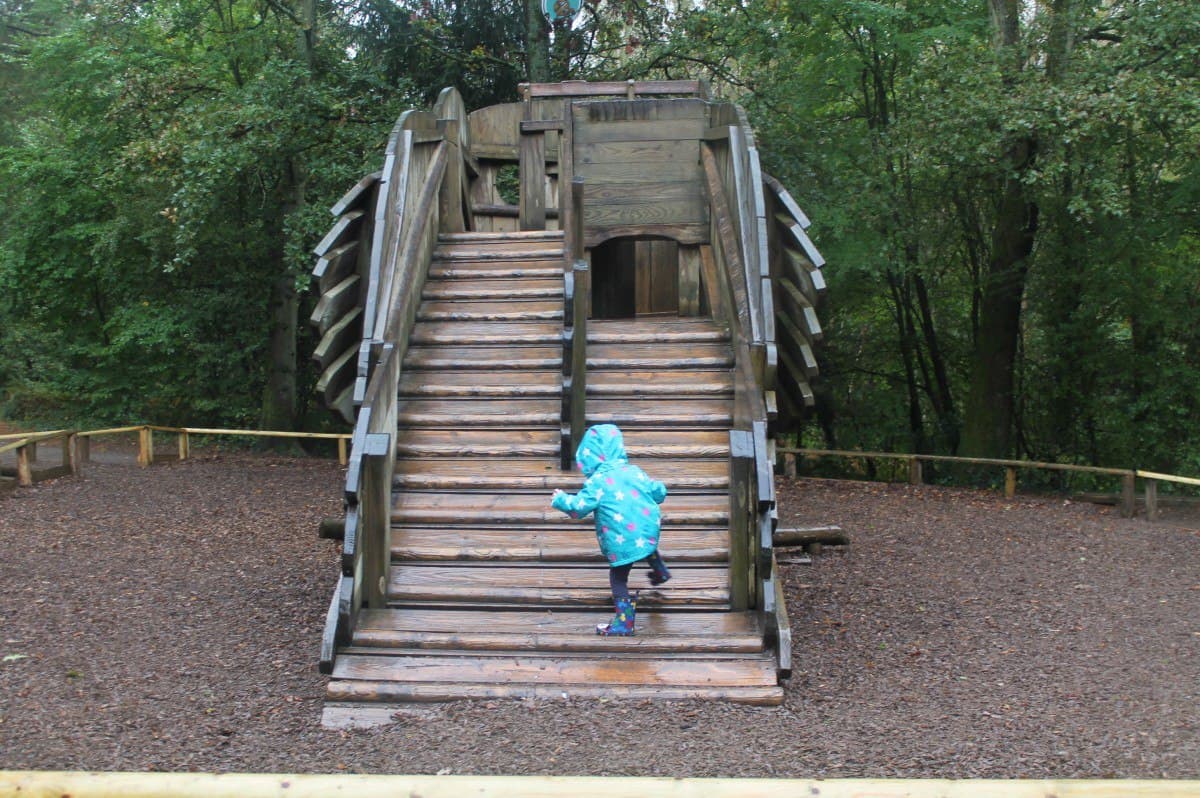 If you're looking for a lovely family day out – whatever the weather then Alice Holt would be a great place to visit and the kids will love it. It's one of our favourite places to have a picnic and a really lovely place to go for a wander. The easy access trail was great for kids and it's a good value day out too. We spent £4 on 3 hours parking and all day parking is just £7 – not bad at all for a day out.
You can find out more about Alice Holt over on their website and for reference their address is: Bucks Horn Oak, Farnham GU10 4LS. You can also see more Gruffalo trails across the UK here.