Disclosure: We were invited on this day out for the purpose of this post however all opinions are my own.
On the last day of February half term, we were invited to spend a day at Bletchley Park in Milton Keynes. Bletchley Park is the home of British codebreaking, playing a pivotal role in World War II and some would say that it's the birthplace of modern information technology.
We found Bletchley Park well signposted and as we approached the security gates, it felt like we were entering a military establishment of some kind. We were met by a friendly member of staff who pointed out the main visitor centre entrance and directed us to the free car park.
We found plenty of space and with our tickets in hand we went into the main entrance. Free guided tours of the estate are offered at set times throughout the day with various meeting points around the park.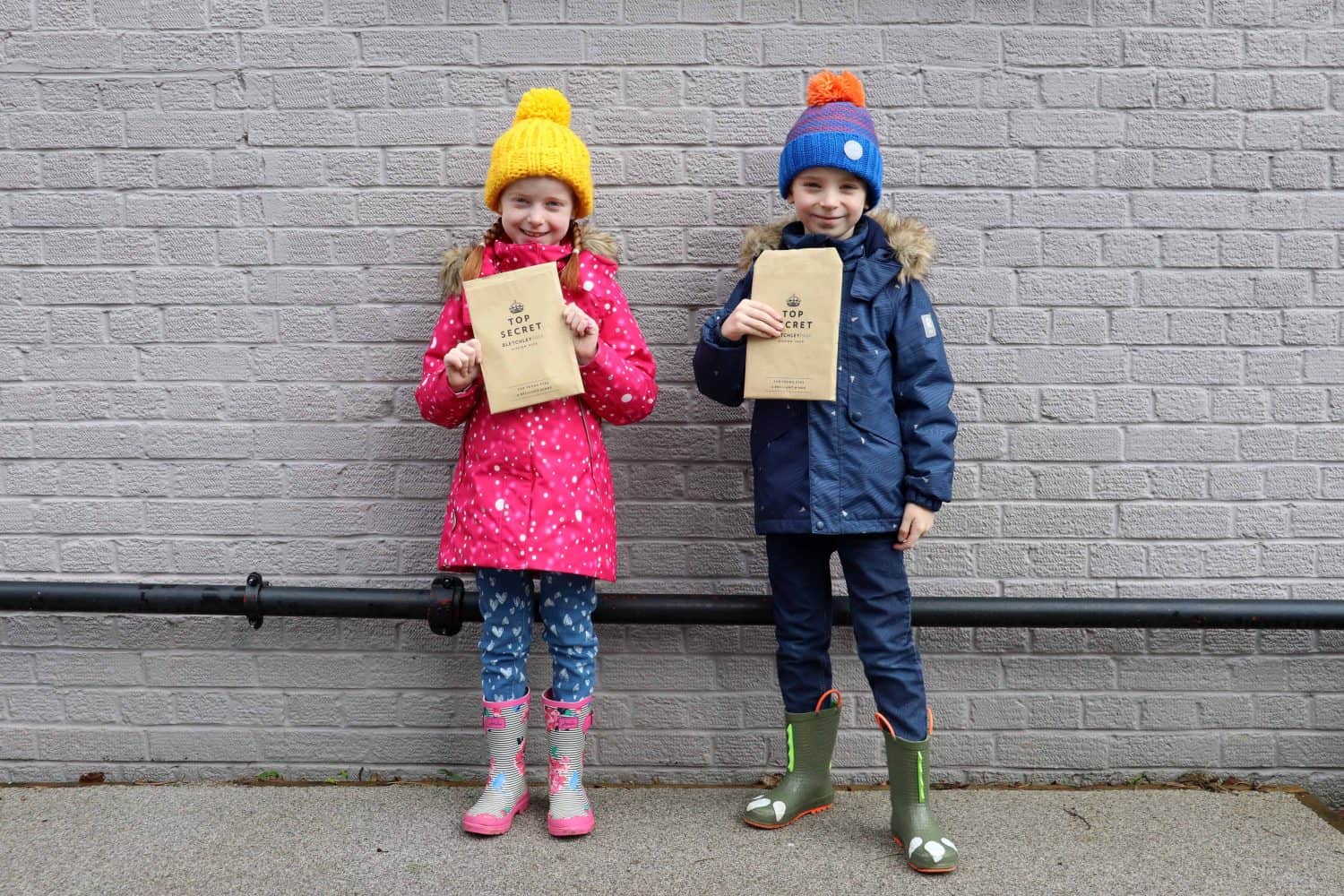 We spoke with a lovely lady on the kiosk and she recommended we buy the children an activity pack at just £1 each. They were very excited by this as it added an extra level of excitement to the day for them and gave them a real focus too.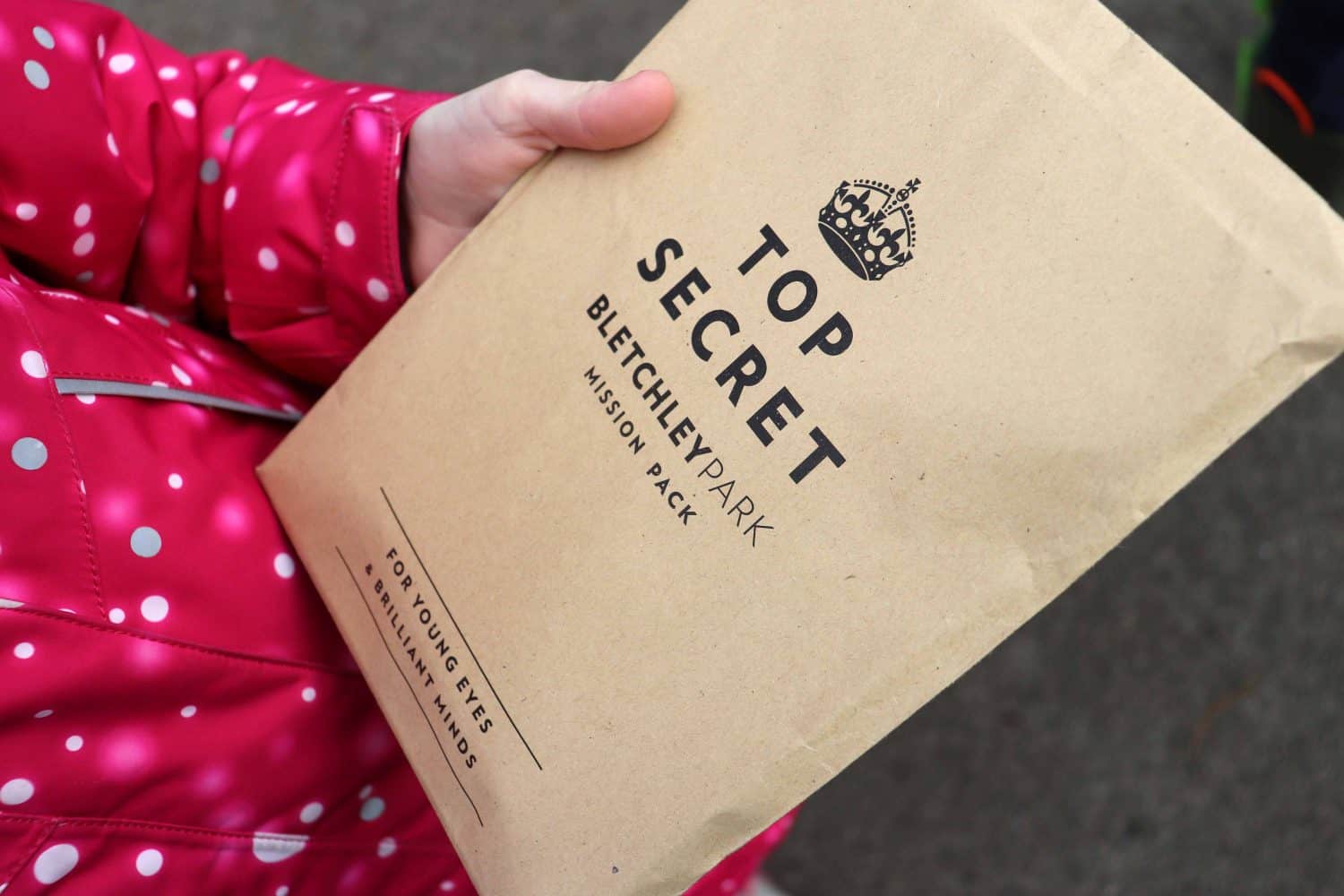 We started our day in the main building and were immediately blown away by the amount of information on offer. A brief history of the estate was on clear displays alongside the early Enigma machines with hand written notes from the code breakers who used them during the war.
There were interactive table-top exhibits showing the internal workings of the Enigma machines and the mindblowing number of possible combinations (15 billion billion!).
The machine was taken apart to show the fascinating inner workings and a simplified explanation of how the machine works. We were given the chance to write our own coded messages and after picking up a free multimedia guide we made our way from the entrance building and into the estate.
Our self-guided tour took us past the lake, with displays featuring photographs taken during the time the codebreakers were in residence. They show a fascinating glimpse at the past, with some rest and relaxation going on. The lake regularly froze in the winter and was thick enough to skate on!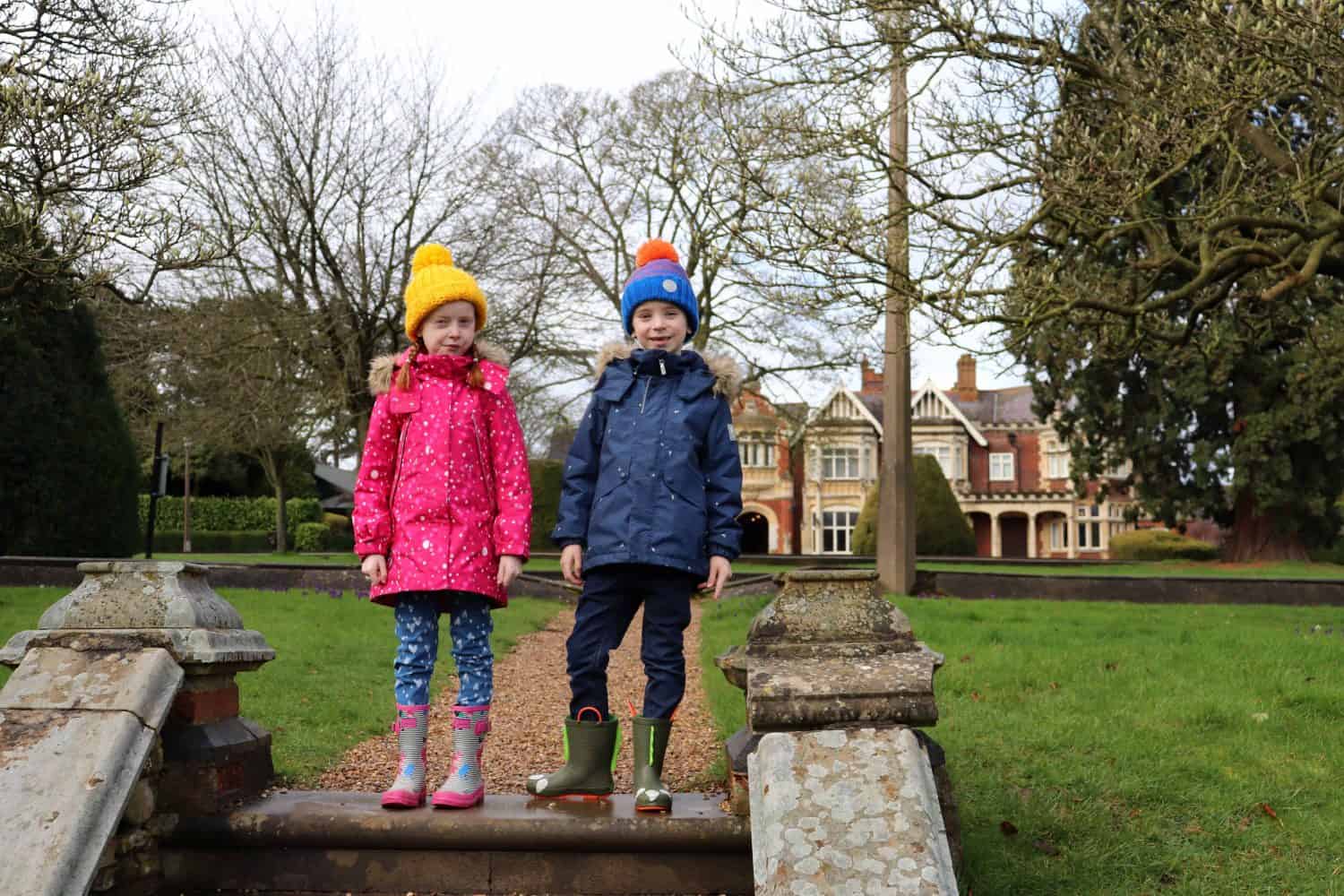 It was outside at the old security hut that we found the first stamper for the children's' activities packs. They were encouraged to fill in their security passes from their activity packs with a self-portrait and a signature. They also found word searches and mazes to complete in their packs as we walked around the estate.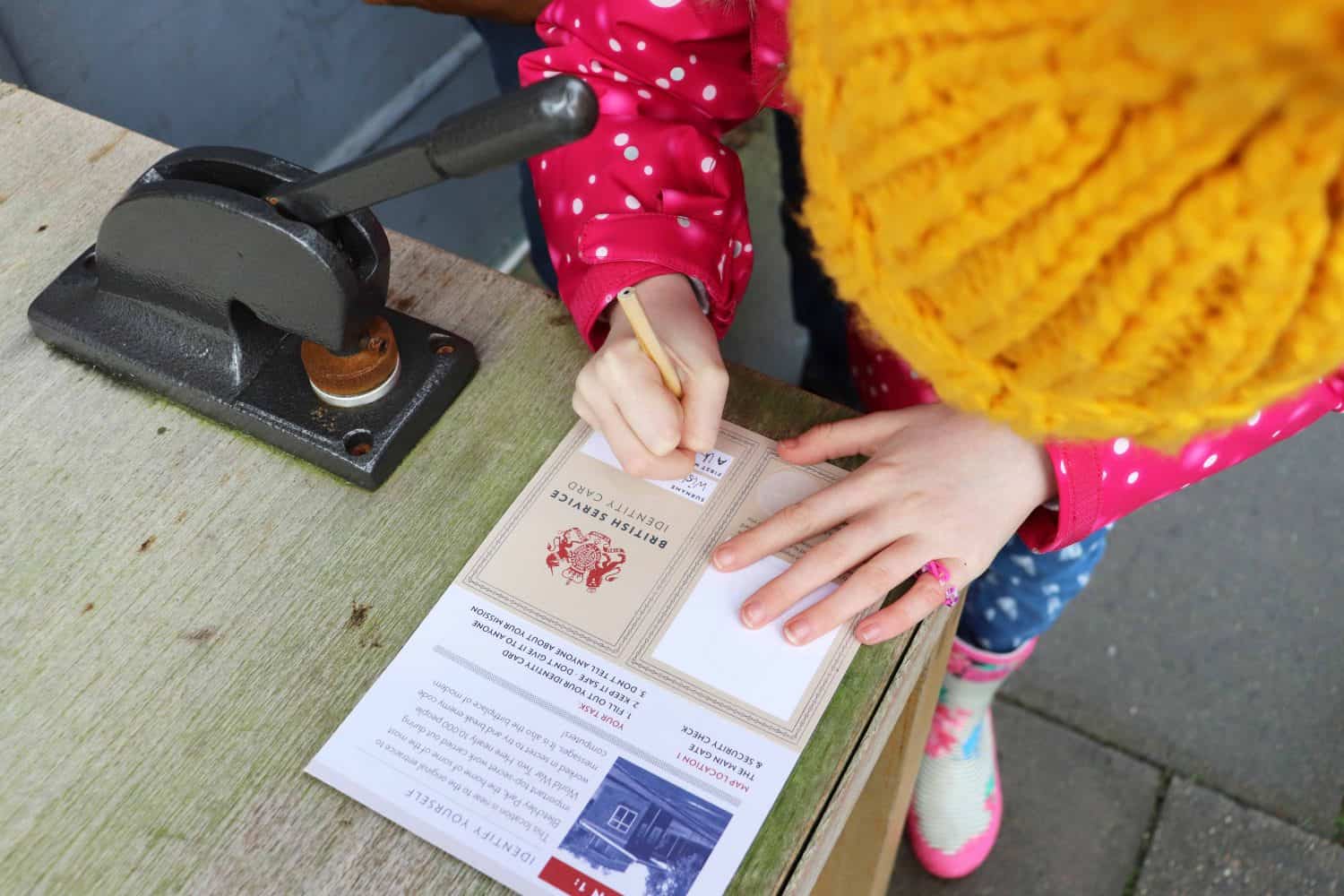 Each of the old huts were accessible, many with exhibits and artefacts aimed at both adults and young children. The children were fascinated with the earphones dotted around that played recordings of the people who used to work at Bletchley Park.
Following our map and guides we found a café style tea room next to a really lovely play area. After a quick climb, swing and slide we went inside for tea, cake and to warm up! The cakes were delicious and reasonably priced plus big enough for adults and children to share if needed. There was a great choice of food and drink options on offer.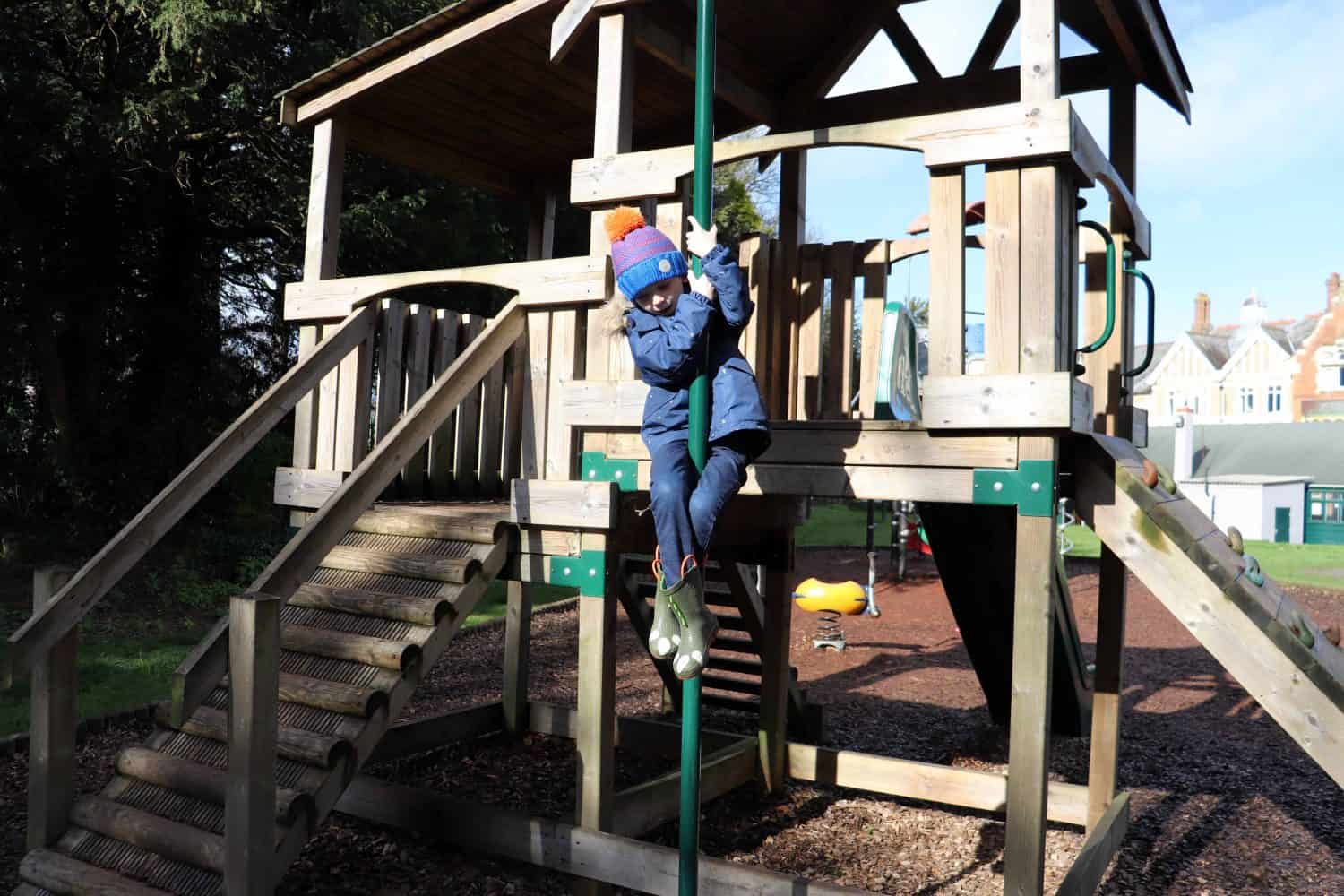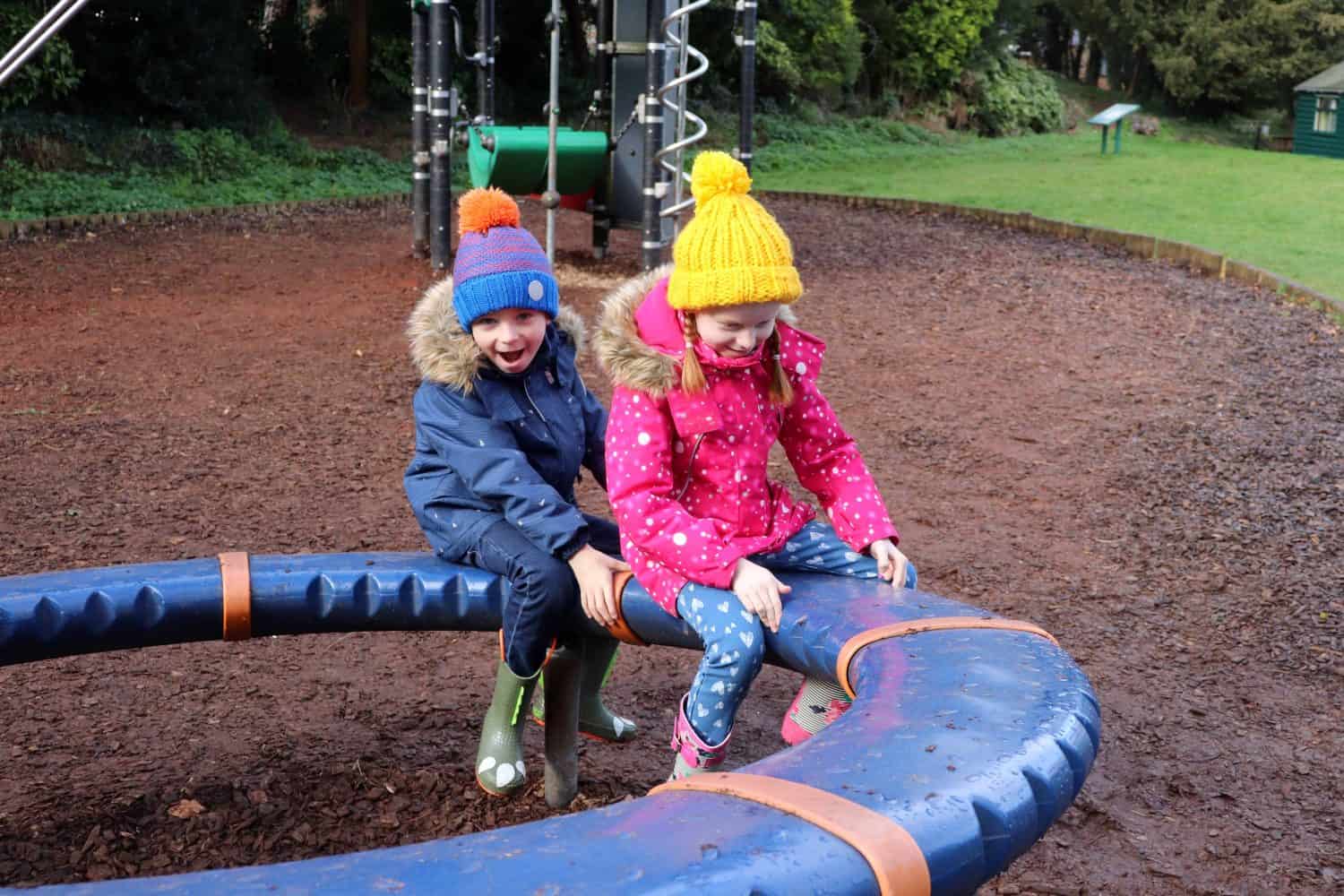 Next to the café was the main mansion at Bletchley Park. We went inside where there are more exhibitions such as Commander Denniston's office and the Library which is set up as if it was still a Navy intelligence Office. It was in here that we found the second stamp for the activity packs.
More audio interviews are also dotted around the mansion along with a roll of honour that is electronically accessible. You can look up names of those who worked at the site during the war, the unsung heroes.
The mansion is also home to a wonderful afternoon tea room complete with table service. We unfortunately didn't have time to sample it, but it certainly looked and smelt fantastic.
We went round to the garages at the rear of the Mansion to look at authentic WWII vehicles that were used around the estate. They are all lovingly restored and very well looked after with the history and deployments of each vehicle on display too.
Our route then took us into Huts 11 and 11a that currently house an atmospheric exhibition devoted to the Turing-Welchman Bombe machines that ultimately cracked the impossible code of the German Enigma encoders. There is a video presentation before the Bombe machine is broken down for you to look at, with interactive stands around the room where you can have a go at deciphering the code.
Original blueprints, hand written notes, components and wartime visitor logs are also on show. It is very well presented and explained so that it makes sense as to what the dials and cogs are all doing. One of the huts is a recreation of the rooms used during the war that housed the machines where the messages were intercepted.
Huts 3 and 6 are restored versions of their wartime selves, where Codebreakers took Enigma messages sent by the German forces, decrypted, translated and analysed them for priceless intelligence of enemy movements and plans. Interactive exhibits really bring this area to life, with projections on walls of Codebreakers at work. Alan Turing's office is also in hut 8 and restored to its wartime day to day appearance.
The old Teleprinter Building now houses a cinematic D-Day exhibition. We learnt so much about Bletchley Park. It was heavily involved in the preparation and execution of Operation Overlord and the fake intelligence that was leaked to the Germans, successfully fooling them into believing that it would take place at Calais and not on the beaches of Normandy. New interviews and declassified plans are on display for the first time.
Block B at Bletchley Park houses exhibits including the largest collection of Enigma machines in the world, a timeline about how Bletchley Park impacted on key WWII events and an entire gallery devoted to the Life and Works of Alan Turing along with Gordon Welchman, the men who lead the design on the Turing-Welchman Bombe machine and against almost impossible odds, turned the tide of the war.
It also goes into detail of Alan Turing's life after the war and his subsequent conviction for gross indecency which ultimately lead to him taking his own life. This was such a sad but important story and it showed how far we have come as a society since then.
We could have spent hours at Bletchley Park exploring each and every nook and cranny, there is so much to explore and learn. It's a fantastic day out in the south east, so much more family friendly than we expected and with plenty of places for refreshments too. We can't wait to visit again in the future. We can't wait to visit again in the future for another great days experience.
Tickets to Bletchley Park are valid for unlimited free returns for 12 months and entrance is free for children under 12 making it exceptional value for money. Bletchley Park opening times 9:30am until 5pm and until 4pm in winter opening times with last admission is at 4pm and 3pm in winter. Bletchley Park is also home to the National Museum of Computing which incurs a separate admission fee.
You can find Bletchley Park on Sherwood Drive, Bletchley
Milton Keynes, MK3 6EB