This month's Siblings signifies the start of our Summer, the seats are back on the swing and LP has already chosen which one she'd like – "Brother goes in blue seat, My have green seat!"
Last summer Little Man had just been born, this Summer he's nearly a toddler. His first times on a swing in our back garden, he loves the swings just as much as his Sister does and even said 'Weeeeeeeeeeeeeeeee' as we pushed him. Does 'Weeeeeeeee' count as a first word? If so, that could well be his!
LP has had her fair share of toddler moments this month but when she goes in the garden she is happy and carefree 99% of the time. She puts her shoes on willingly, runs to the back door and is happy playing with stones, a stick or a watering can. Easily pleased when the sun's shining – Aren't we all?!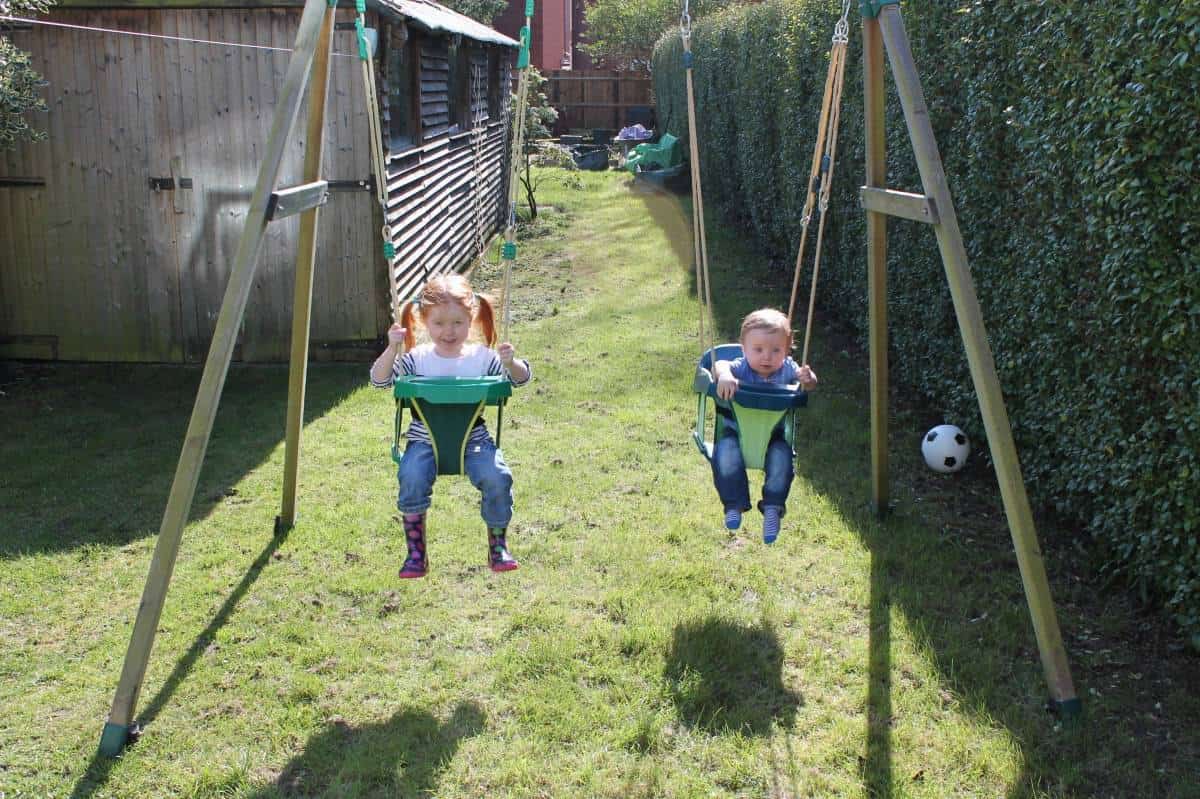 The last month has definitely been about time in the garden, time together and time in the sun. It's been a lovely month, summed up by swings and fresh air.
April's Siblings, swinging.