This week Little Man turned three and so last weekend we had a Birthday party for him in the garden. We have always been really lucky with the weather and it couldn't have been more perfect on Sunday. The sun was shining, we hired a bouncy castle and we were looking forward to a relaxed day full of food, friends and good times.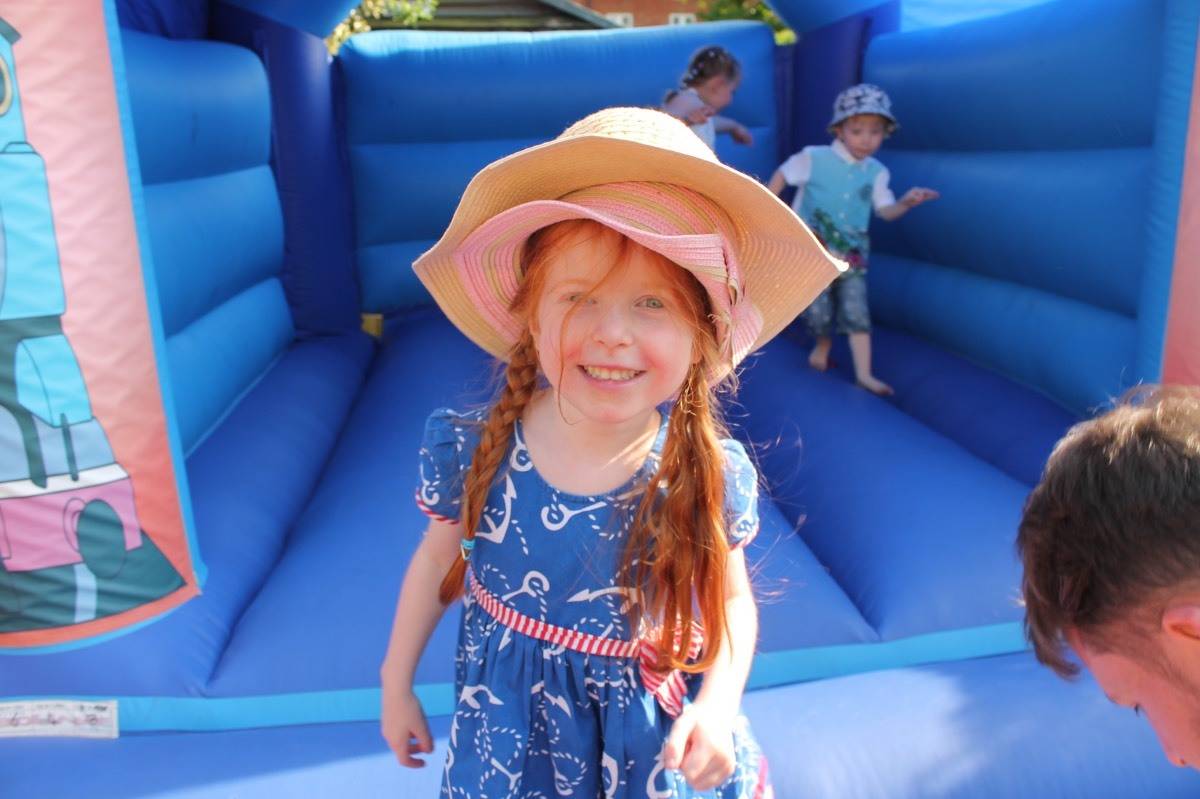 The garden was full of the children's toys, the play house, a slide and the huge bouncy castle as well as the sand and water tables. Young children are so easily pleased and the lounge was open for the children to play inside too – it's just so easy having a party at home.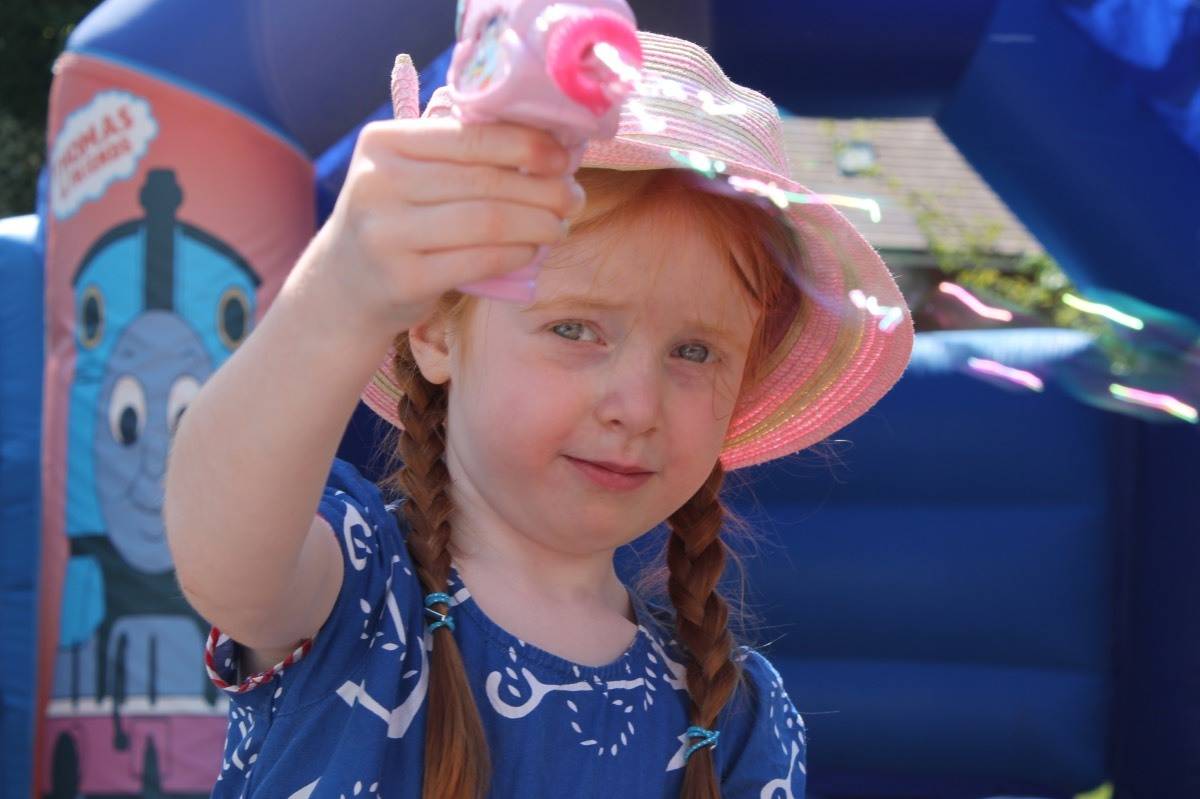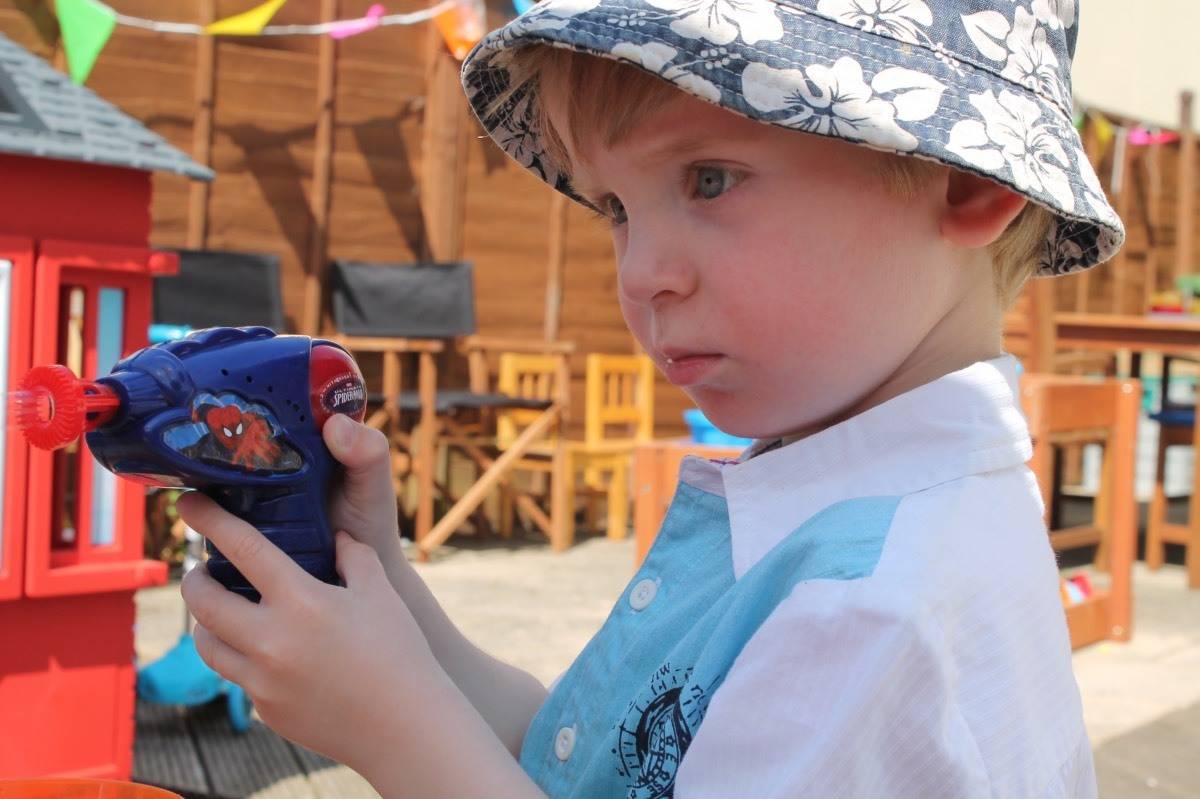 I did a buffet of food, salad, fruit salad, nibbly bits and then Dave did the barbecue. It wasn't anything fancy – chicken, sausages and burgers, but it was all we needed. The children and adults loved the food and we always cook too much, leaving leftovers for the next few days.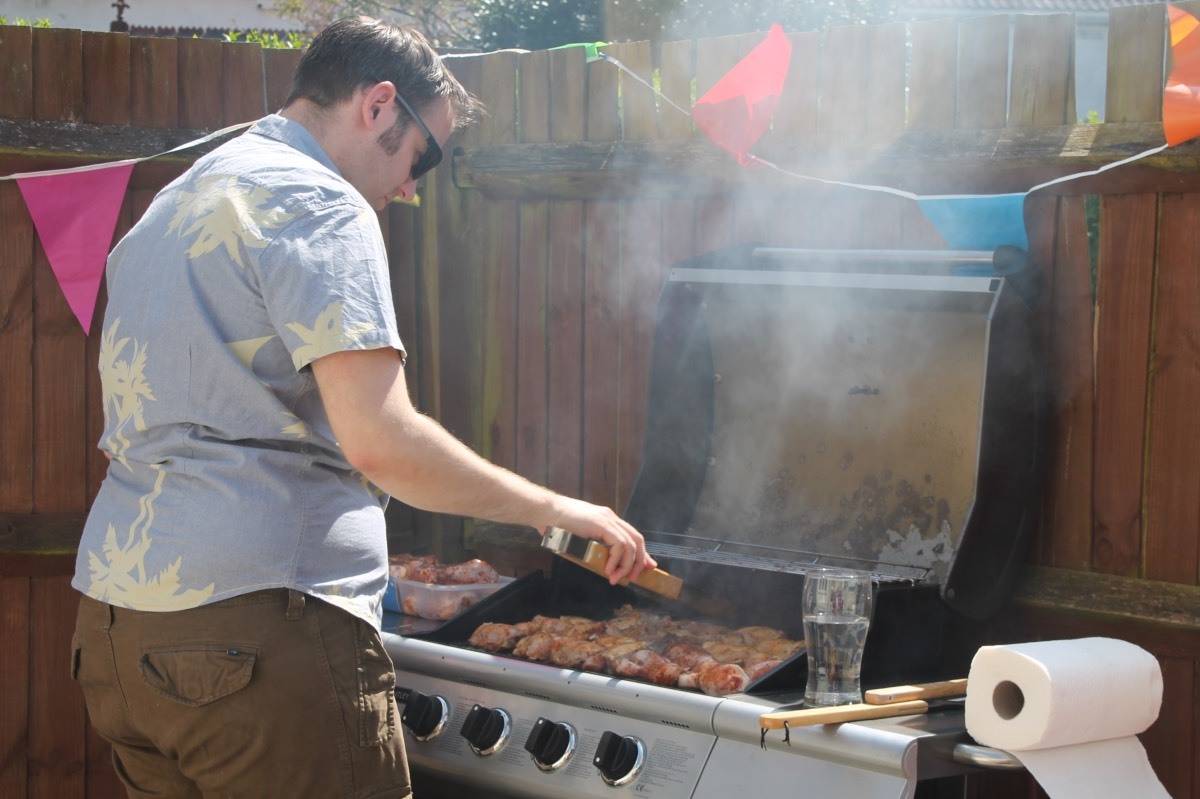 Little Man had requested a rainbow cake – not, as I originally thought, a cake with different colour layers but just a cake with a rainbow on it. So we bought him one of our favourite Costco Birthday cakes and he was adamant that he should have the piece with his name on – who were we to argue?!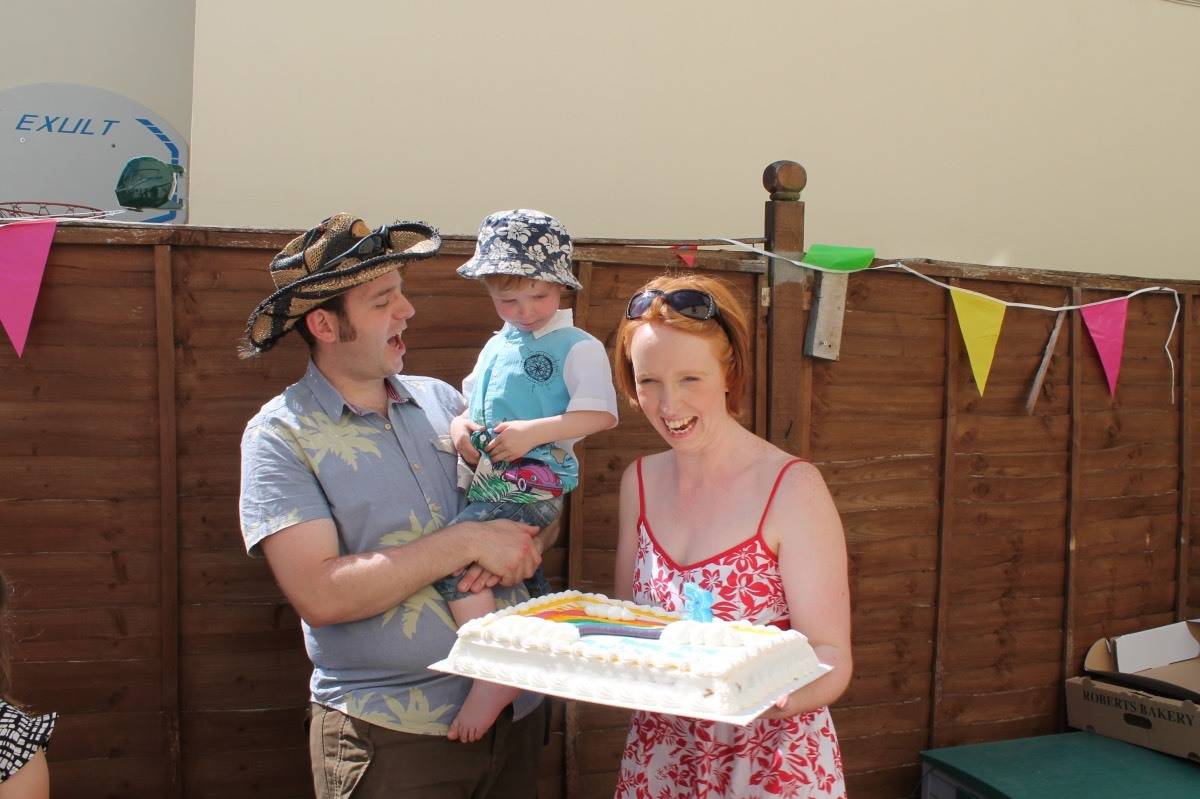 My wonderful friend Sarah made cupcakes for the party too – personalised ones with Thomas on them. Little Man couldn't have been happier! He absolutely loved them – and had been talking about Thomas cupcakes for months.
Little Man loved his cake, he loved the bouncy castle and he loved seeing all his friends and family too. It really was a perfect day and at the end of it we tidied up and then relaxed, opened a few presents and played Thomas toys until bedtime. Little Man couldn't have had a better Birthday.