Disclosure: We were sent the featured products for the purpose of this post however all opinions are my own.
LP and Little Man absolutely love to read – or to listen to stories – and books feature very heavily in our family routine, with so many being read every single day.
Now that LP can read, and Little Man is swiftly following suit, they love to read by themselves but they still enjoy being read to, or reading together with Dave or I. They just love stories and get really involved in the characters and what's happening in the books.
Green Bean recently sent us a beautiful gift collection of their products that are perfect for storytelling – but they are so much more than just books.
The set includes Green Bean and his friend Mr Bear and a playhouse for them to live in. The beautiful cuddly toys and their house give a fantastic backdrop to the stories and allow the children to act out what is happening in each book or even make up their own Green Bean stories – taking him and Mr Bear on so many new adventures.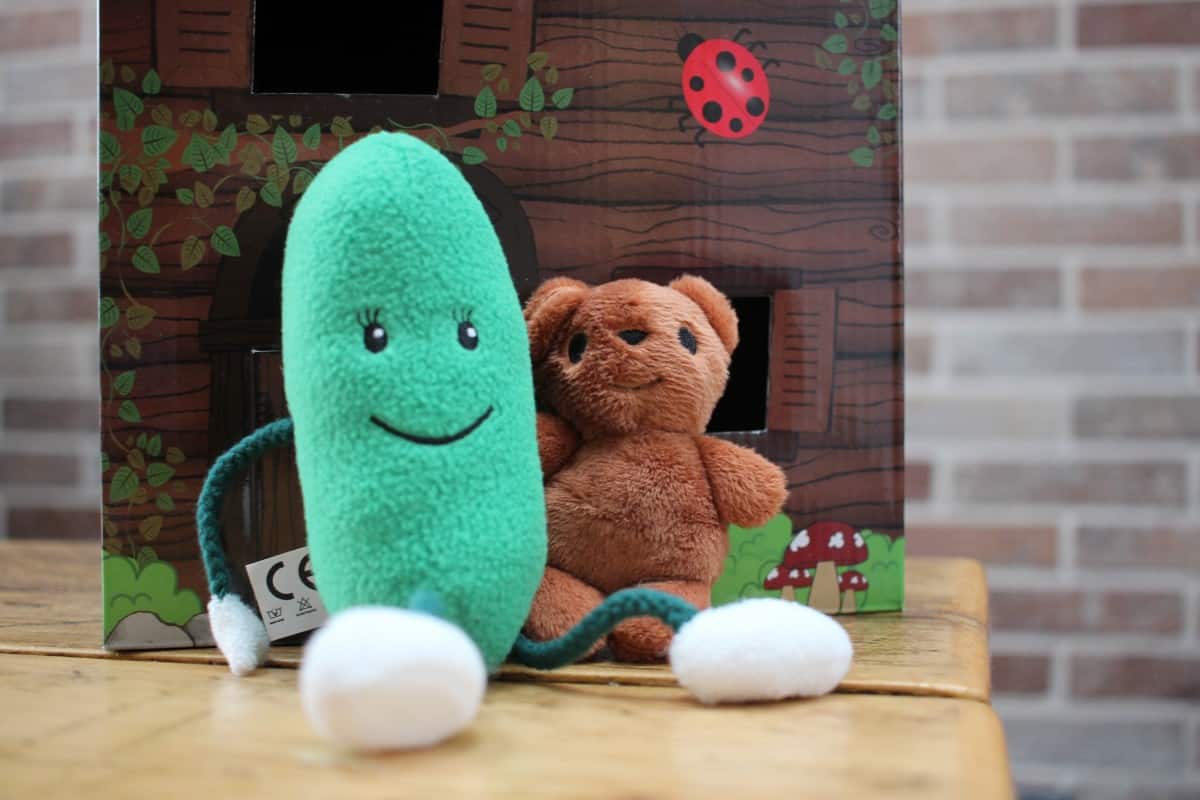 The set revolves around the books in the Green Bean series and these have been created to last from first books through the preschool years – and even to be enjoyed when a child can read by themselves, like LP.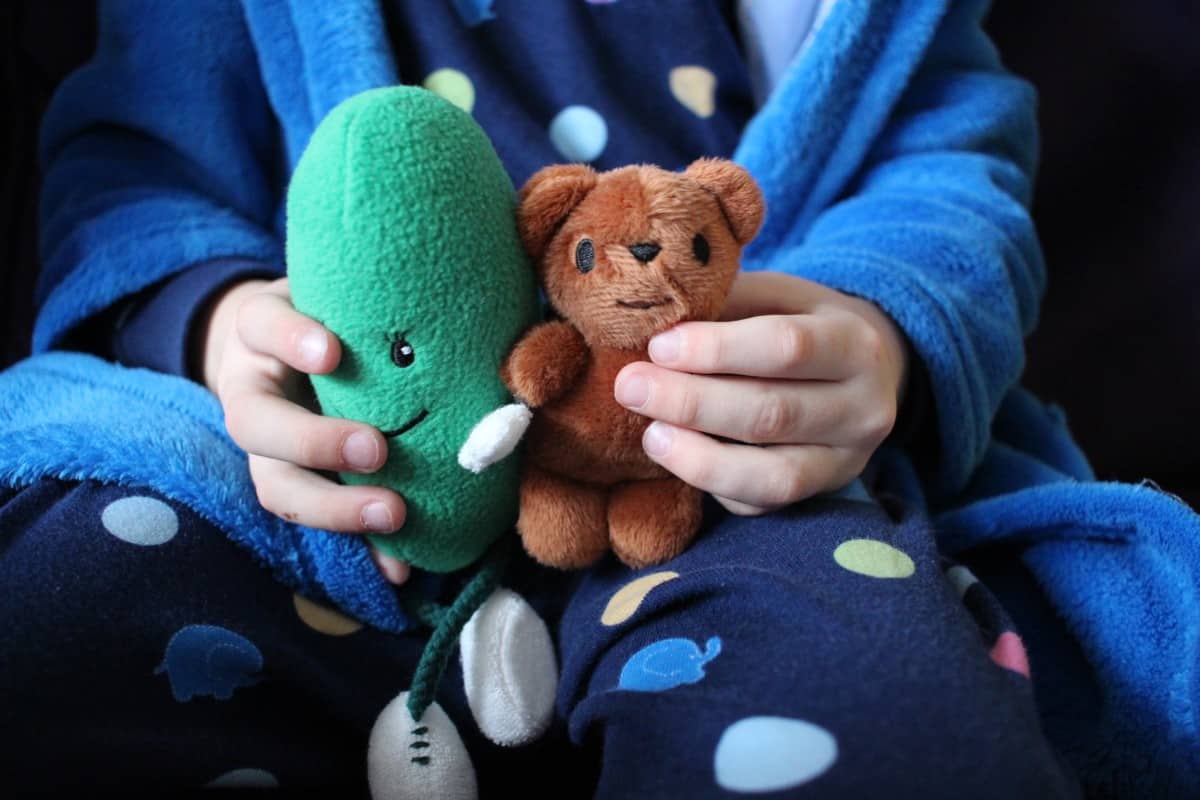 There are three board books – Green Bean's Shapes, Numbers and colours – which would be perfect for little hands. The Shapes book features mainly black, white and red illustrations which are great for reading with even tiny babies.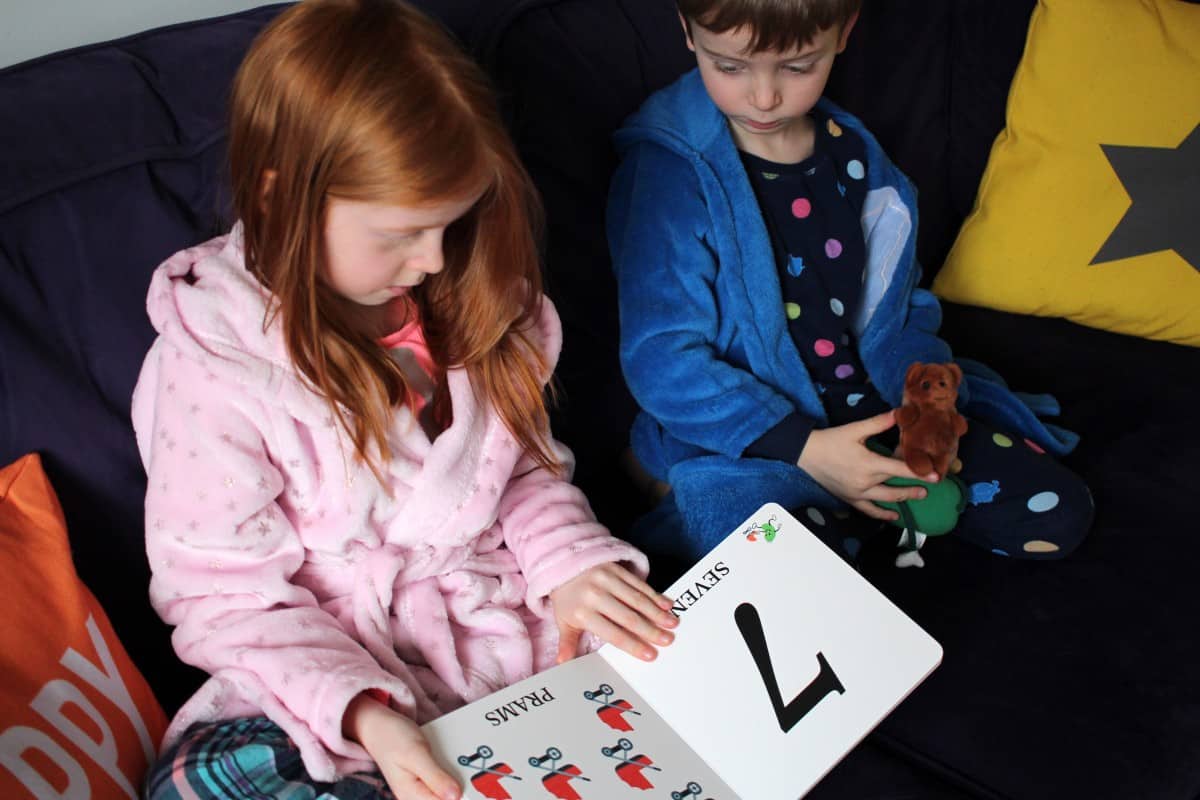 The Numbers book helps to count up to ten with nice clear images and a really great variety of things to count. The Colours book has a story to it, as well as the colours, which is just the right length for even young children to follow.
There are also four paperback books which are the same size as the board books but a next step for children. These are perfect for reading together and a great option when children start to read by themselves too.
Green Bean's Alphabet features a letter per page, with beautiful illustrations – many of things I haven't seen in an alphabet book before like dandelions, figs and yogurts. This is great at expanding a child's vocabulary, helping them to learn new words.
Green Bean at the Park, at the Pool and Bedtime are three real story books featuring Green Bean – and Mr Bear appears nicely in the Bedtime book. The stories are a great length to keep children engaged and are the perfect size book to read at bedtime.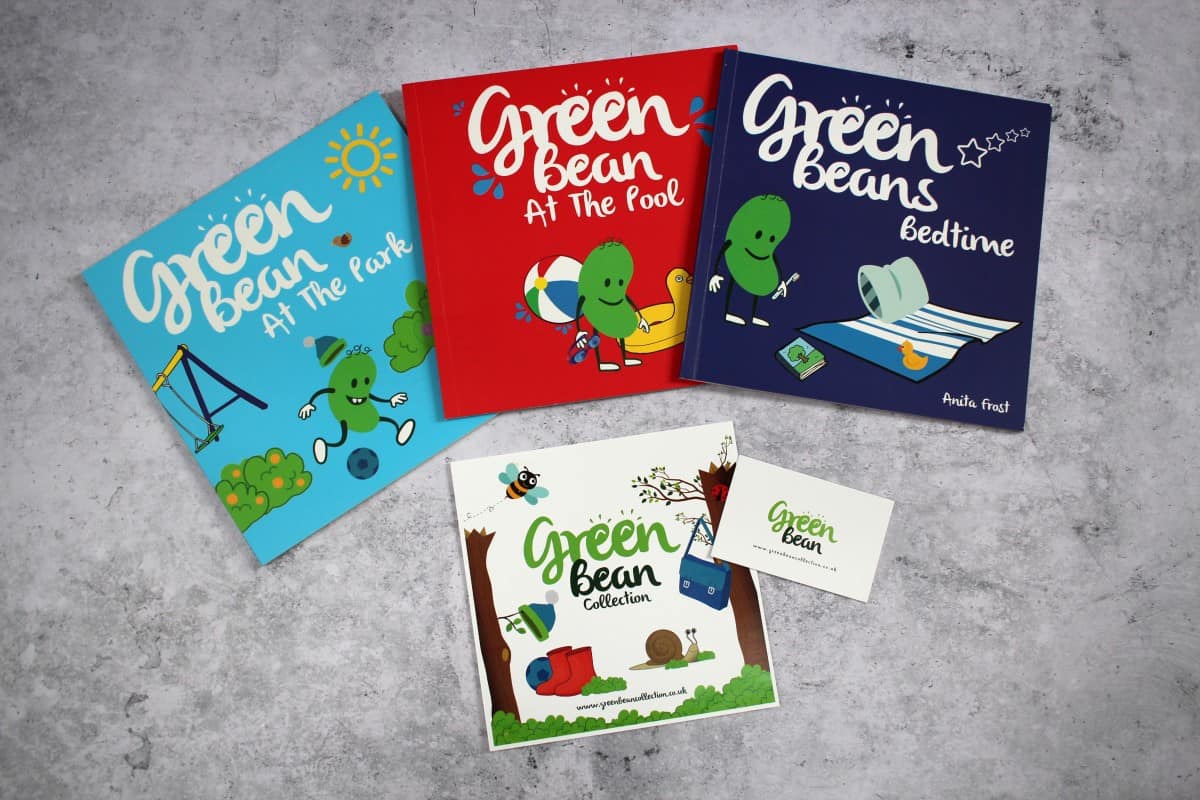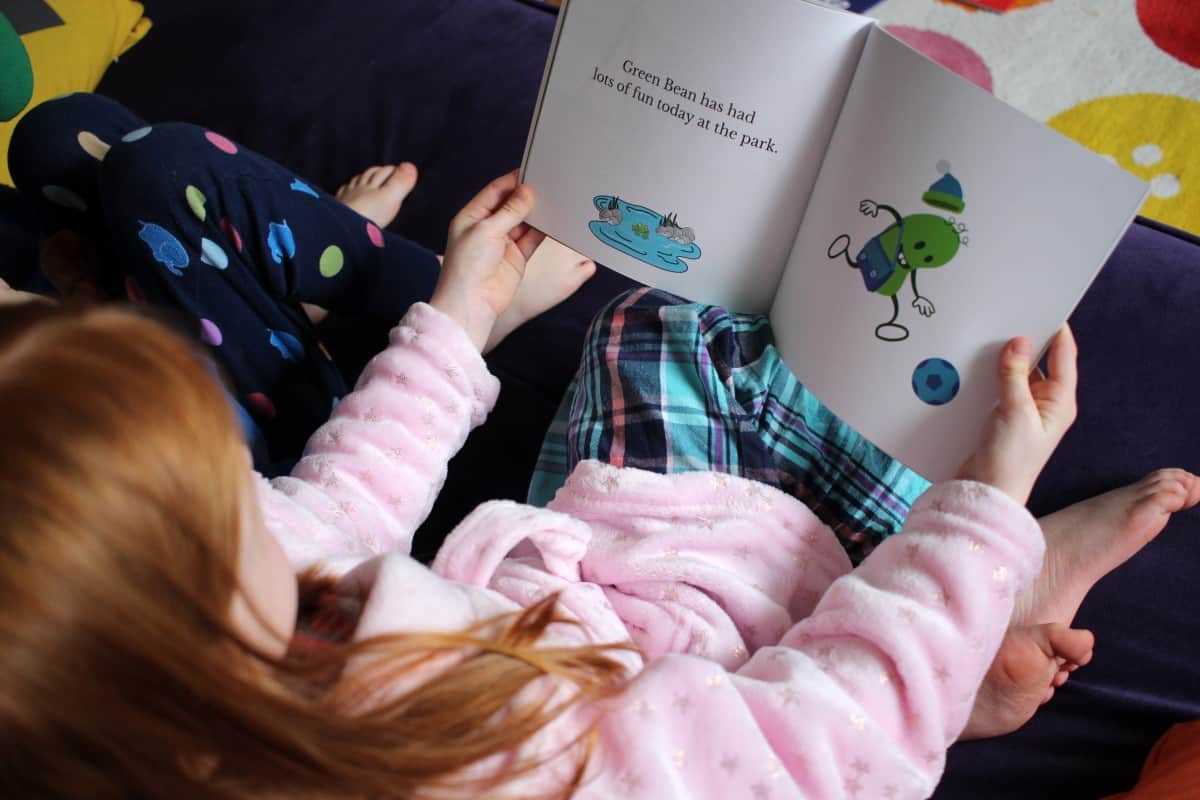 The children love reading the books and then acting out stories with Green Bean and Mr Bear afterwards. Sometimes they'll just hold onto the cuddly toys whilst we're reading, adding another connection to the story and a level of comfort too.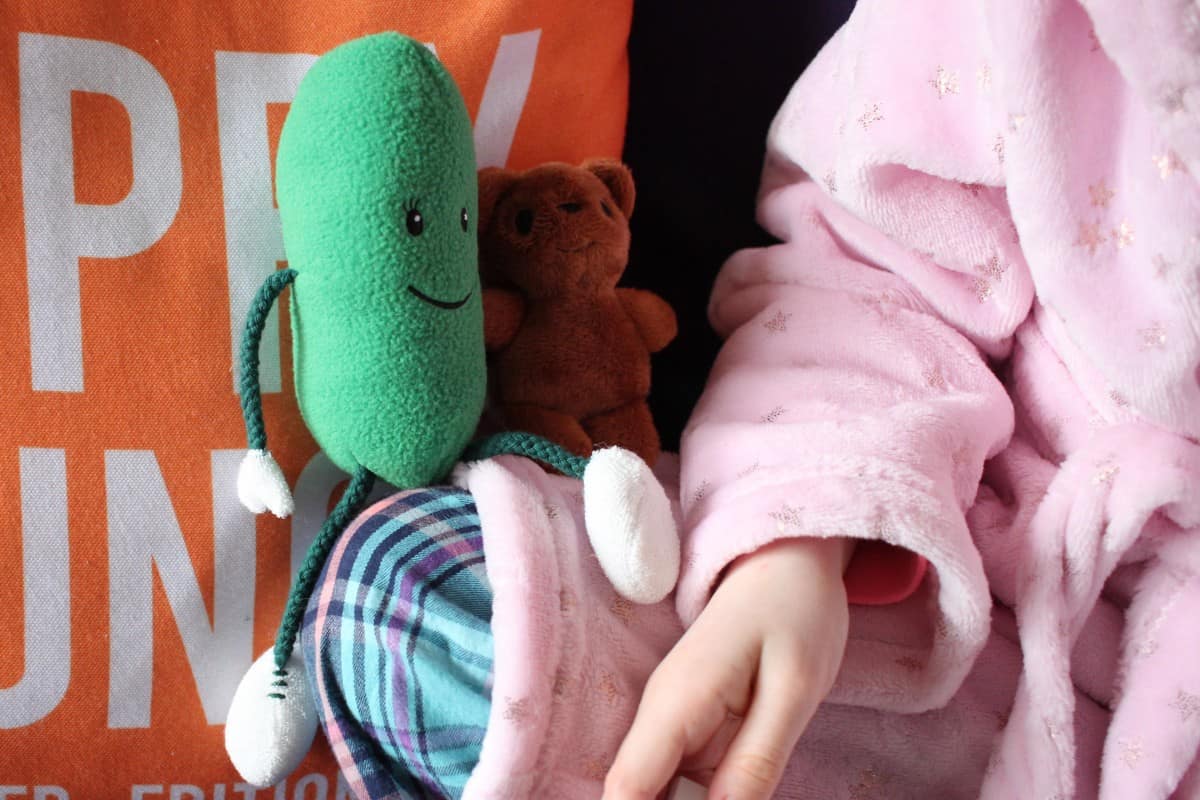 Along with the books and toys we were sent the set included a balloon – always a great addition for the children – and a simple fun pack of activities for the children – colouring in and stickers. Green Bean actually give away free Fun Packs on their website – you can find details here.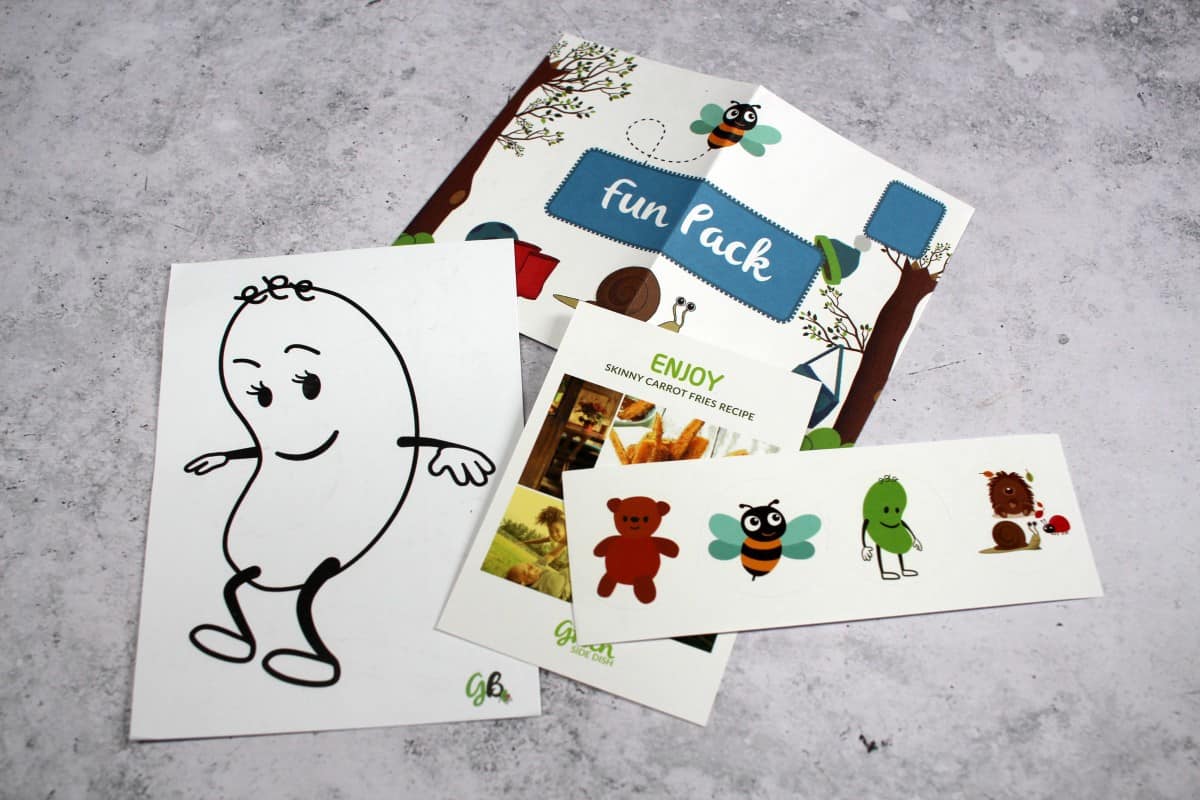 We were also sent the Our Beans Eat Green cookbook. It's a beautiful book with many recipes and fantastic tips of healthier eating and a healthier lifestyle too. I know that we'll be cooking many of the recipes over the spring and summer – and making positive lifestyle changes too.
Green Bean have a fantastic range of products that a whole family can enjoy together and I know their books and toys have really helped to inspire the children's imaginations. The books are beautiful, durable and have real longevity. Plus, the toys compliment the books perfectly but can also be enjoyed by themselves too. The range would be fantastic to invest in as a set or something to collect and enjoy over time.
You can find out more about the Green Bean range over on their website.