Disclosure: We were invited on this day out for the purpose of this post however all opinions are my own.
I have written about Drayton Manor so many times and can safely say it's one of our family's favourite places. We love it at any time of the year and whatever the weather but this year we got to experience what Christmas is like at Drayton Manor for the very first time.
Last Saturday Drayton Manor's festive season kicked off and we were invited along to get into the Christmas spirit, see Father Christmas and really experience what Drayton's Magical Christmas is all about.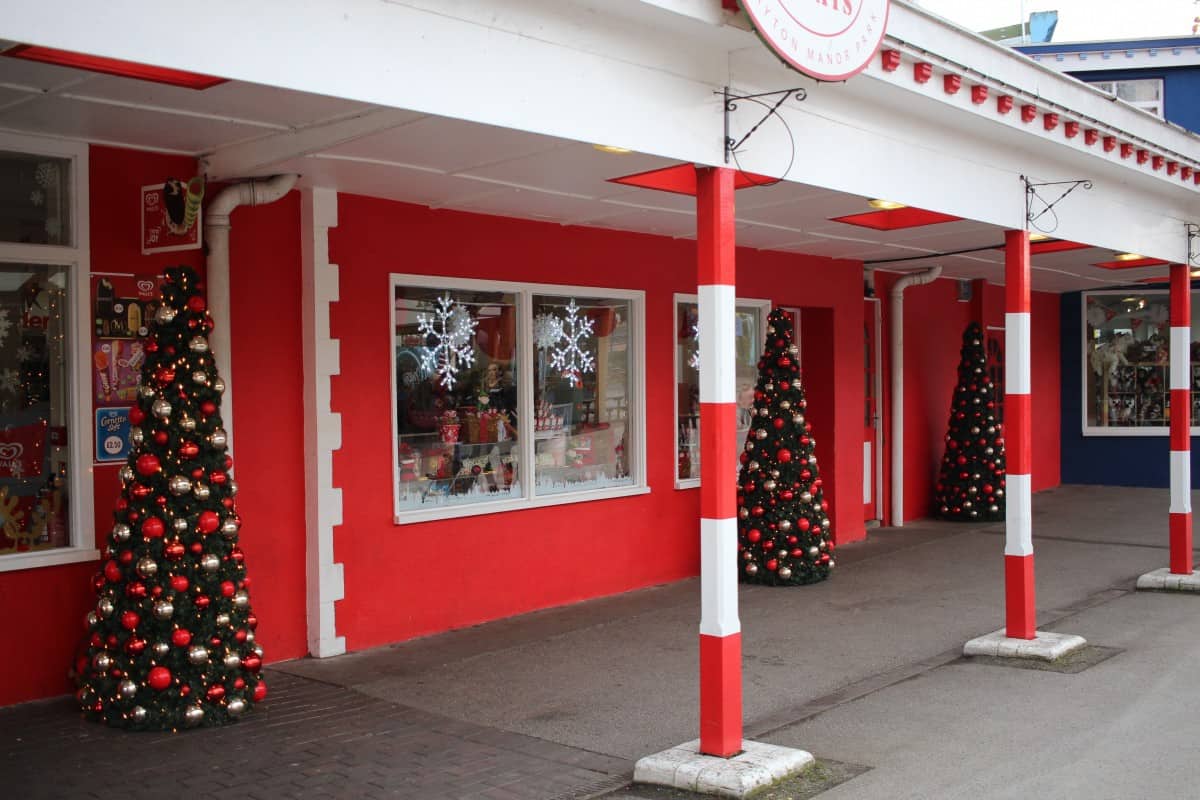 The Christmas season runs right through until the end of December with the park open on selected dates and with the park opening at 9:30am. Rides start at 10:30am and when we arrived at 11am the park was still very quiet and was a lot quieter overall than I had expected. This in itself made the festive season a great time to visit Drayton Manor to really make the most of it.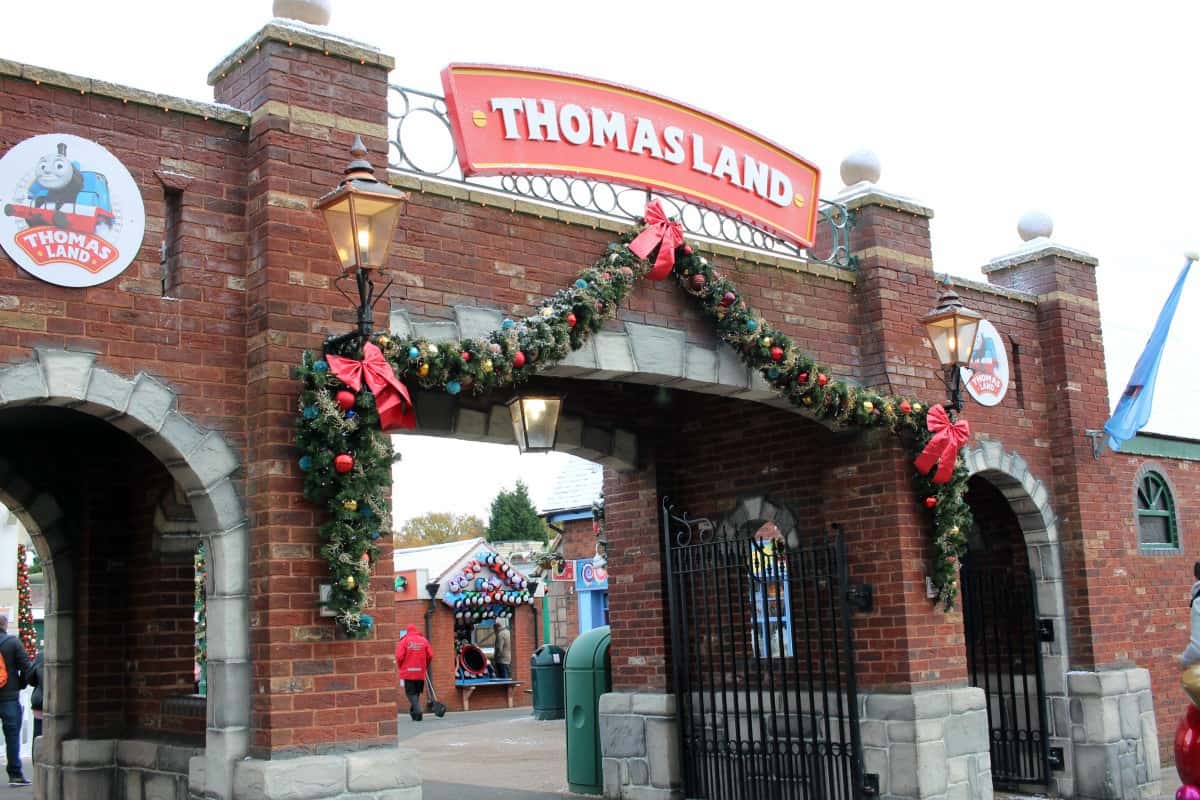 On the festive dates at Drayton Manor you can experience the whole of Thomas Land as well as a few of the bigger rides. The children went on Accelerator for the first time – their biggest rollercoaster yet – and loved it. Usually there's a much bigger queue for this ride so it was lovely to pretty much walk straight onto it.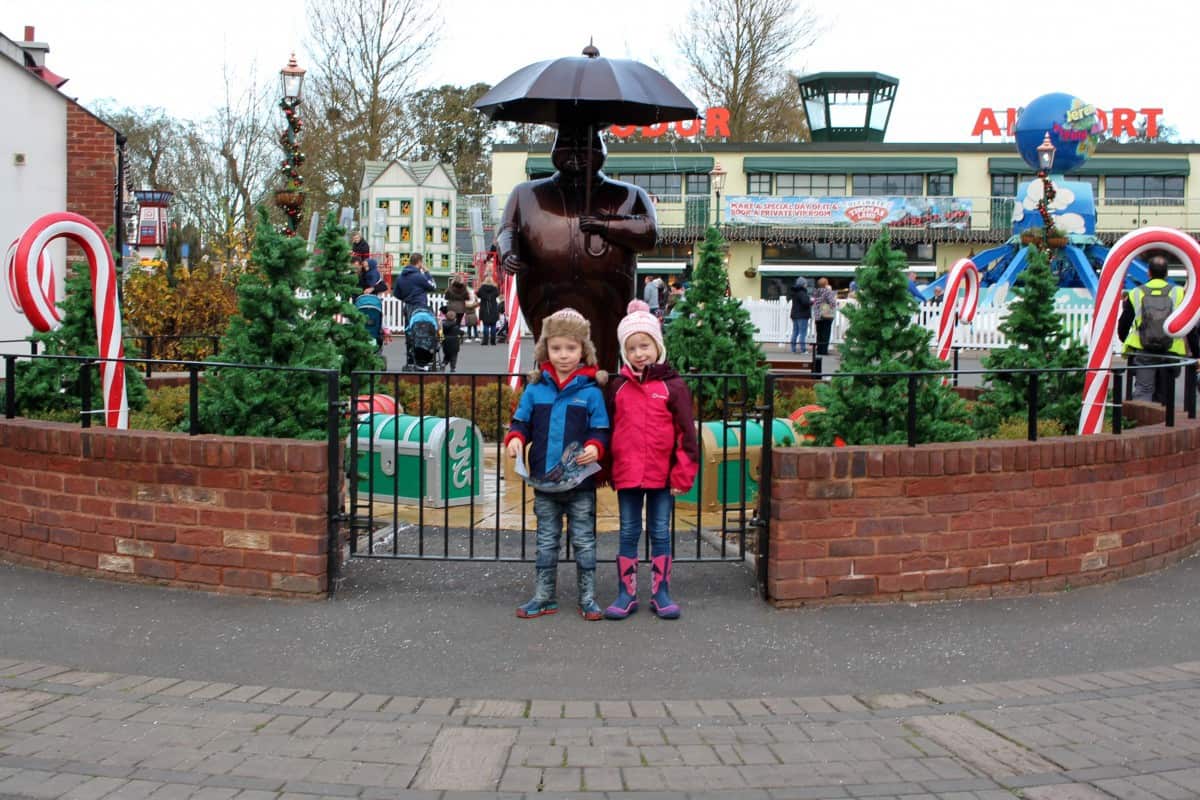 We spent so much time in Thomas Land, going on all our favourite rides. The whole of the park, and Thomas Land especially, was decorated to be a winter wonder with snow on the buildings, snow beside the train tracks and Christmas trees, garlands, wreaths and baubles everywhere you look. It was beautiful and so well thought out.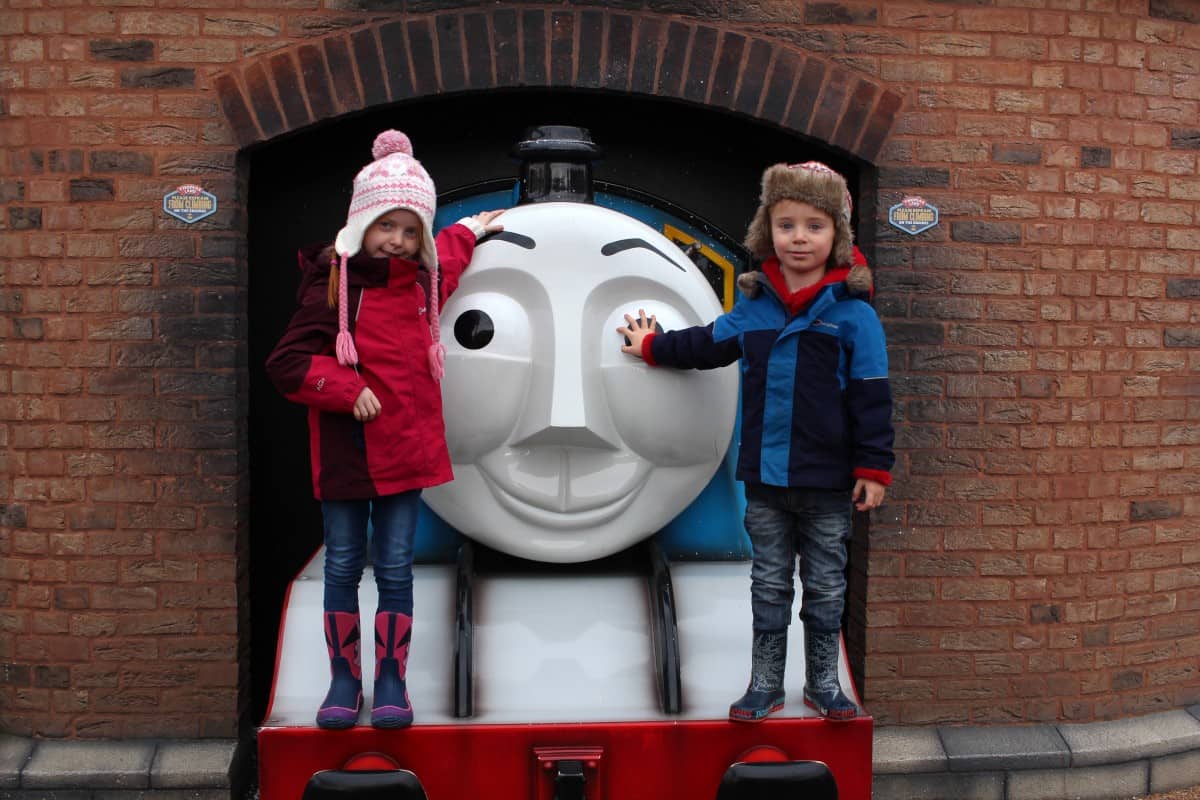 Throughout the day there are four shows on top of Knapford Station where Sir Topham Hat and his colleagues sing songs, tell jokes and spread festive cheer. This show ends with snow falling and it couldn't have been a more magical experience. The snow was really bubbles which dissolved soon afterwards but as far as the children were concerned it was snowing in Thomas Land!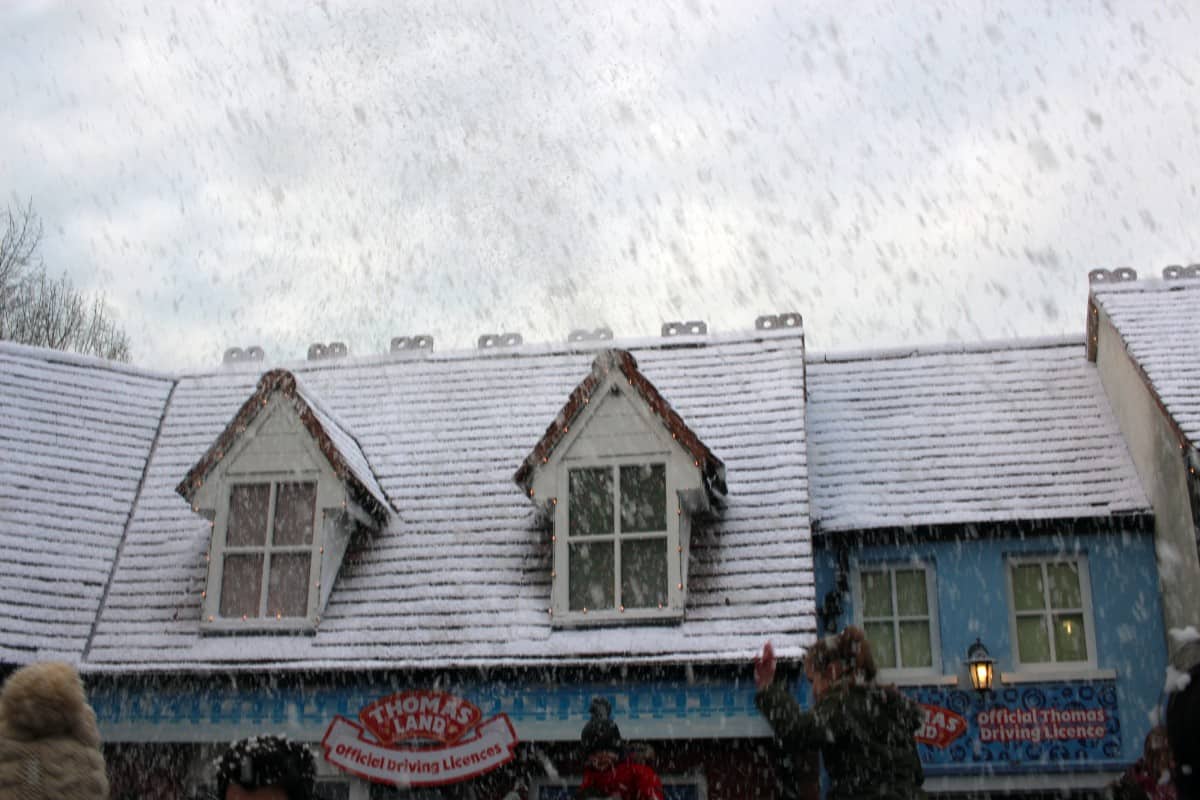 All of the Thomas Land rides were open and with much shorter queues than usual the only notable difference was that Flynn the Fire Truck's hoses had been turned off – probably because it's so cold at this time of year and wet children wouldn't be much fun but it did take the fun away from the Flynn ride sadly – not that the children minded too much!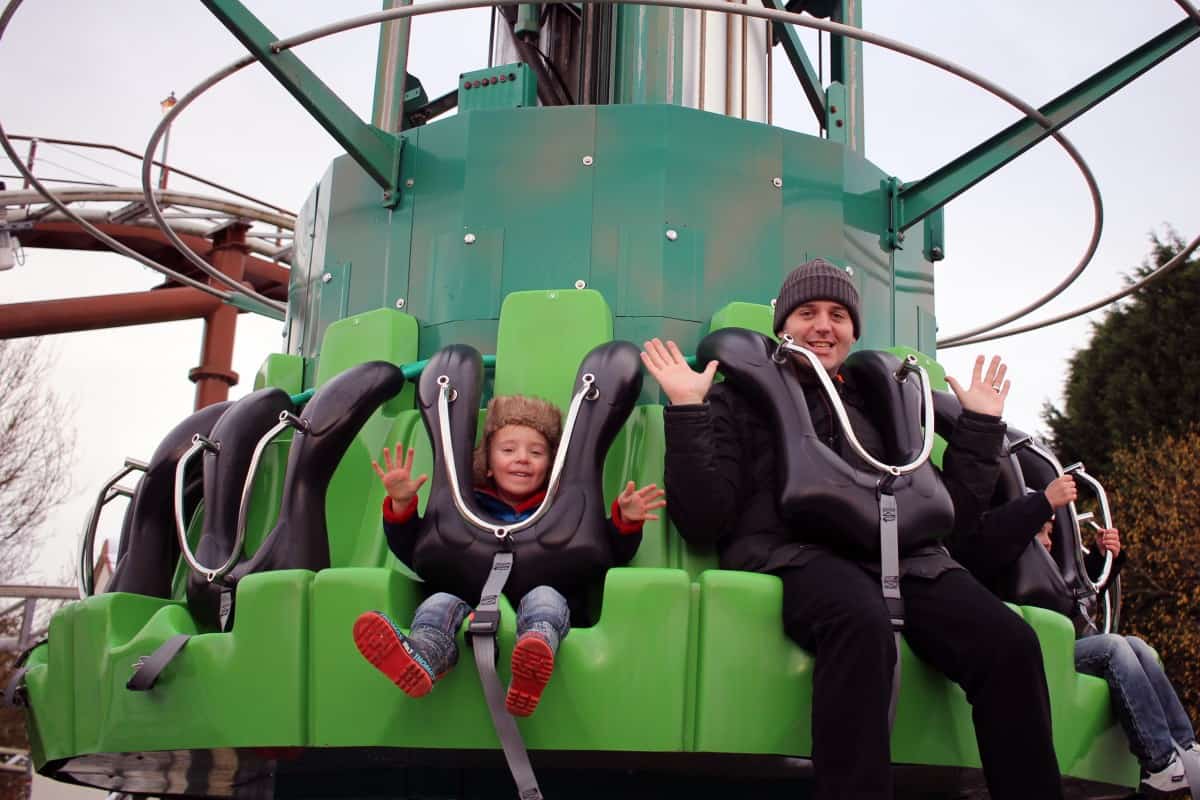 As well as the rides the Drayton Manor zoo was open – and accesible by walking or by taking the Thomas or Percy train. Thomas and Percy were decorated for Christmas too – both with fairy lights and Thomas had his antlers and red nose on too. When Little Man first saw Thomas with his classic reindeer face he was beyond words. I have never seen one little boy so in awe. That bit for him was pure magic.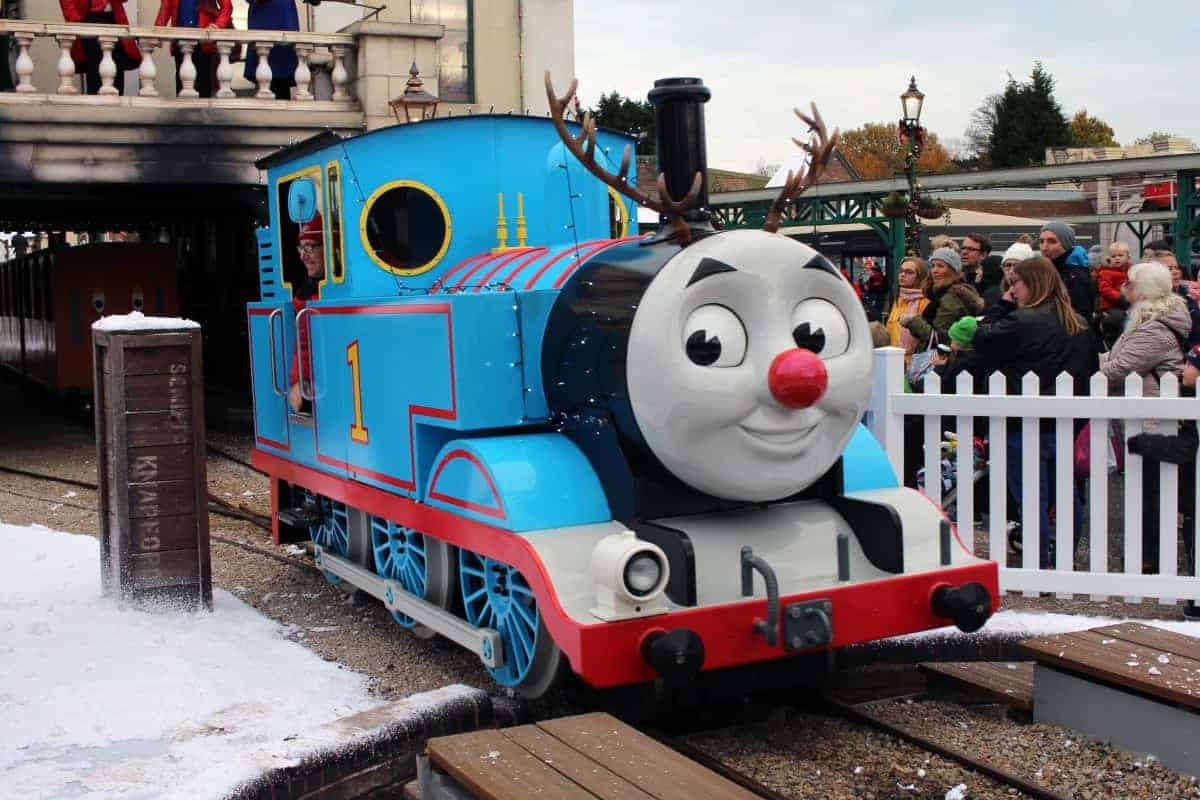 The zoo is always lovely to walk around although most of the animals were inside because of the cold – I don't really blame them! But we did get to see lots of different monkeys, meerkats, so many birds and a few big cats too. It's a great part of Drayton Manor and always worth a visit.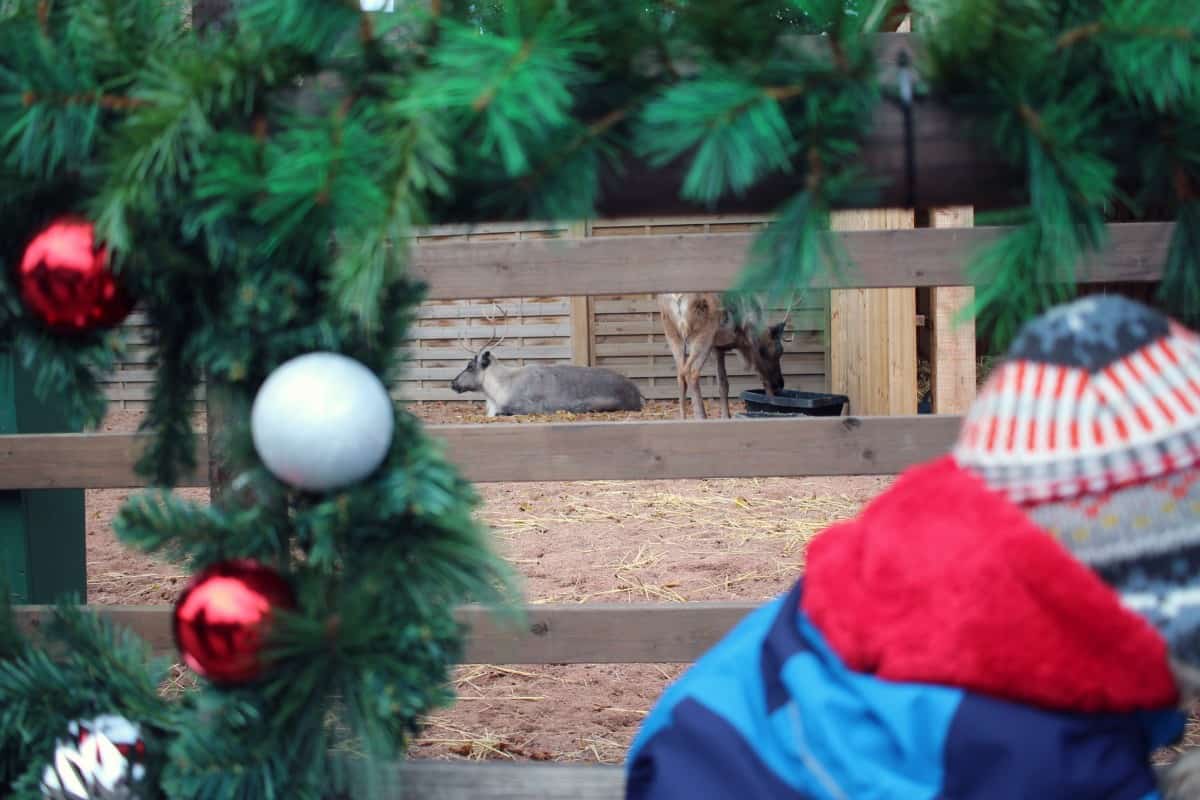 The children also loved a quick play in the adventure playground although it'd worth noting that it closes, along with the zoo, at half past four. They managed a quick run around before we hopped back on Percy to take us back to Thomas Land.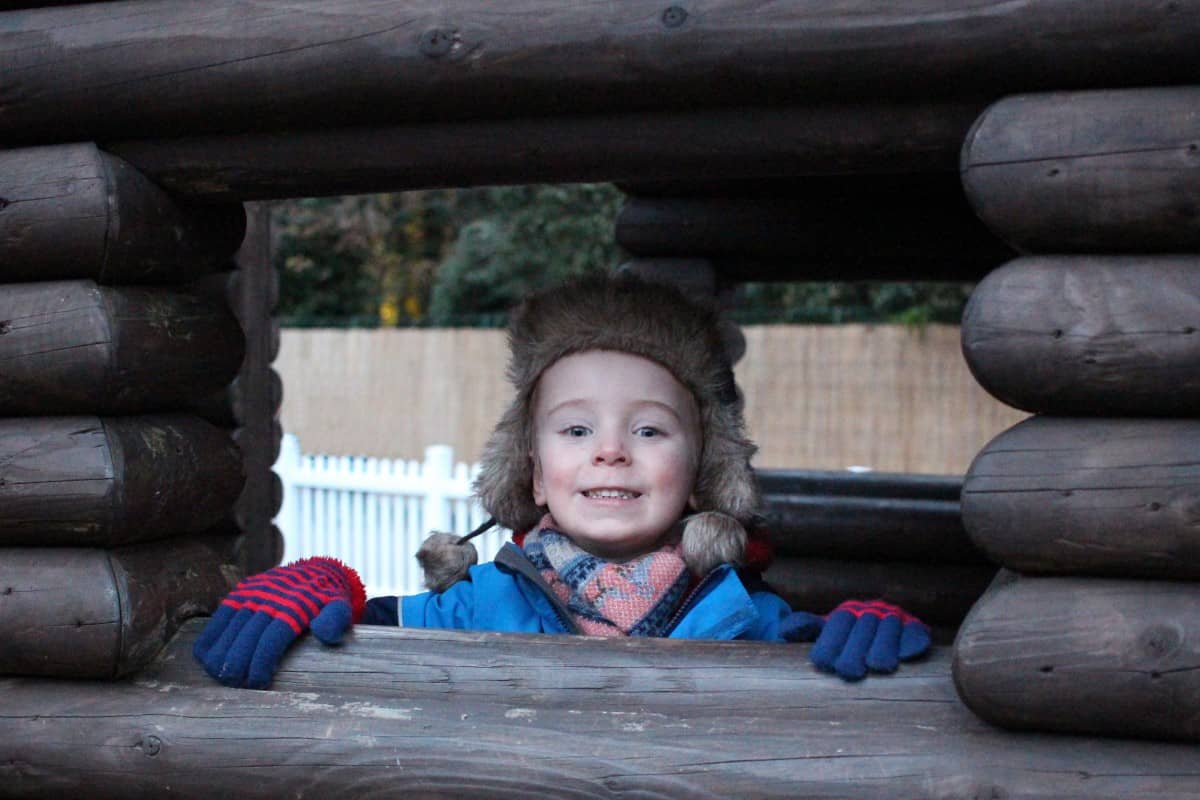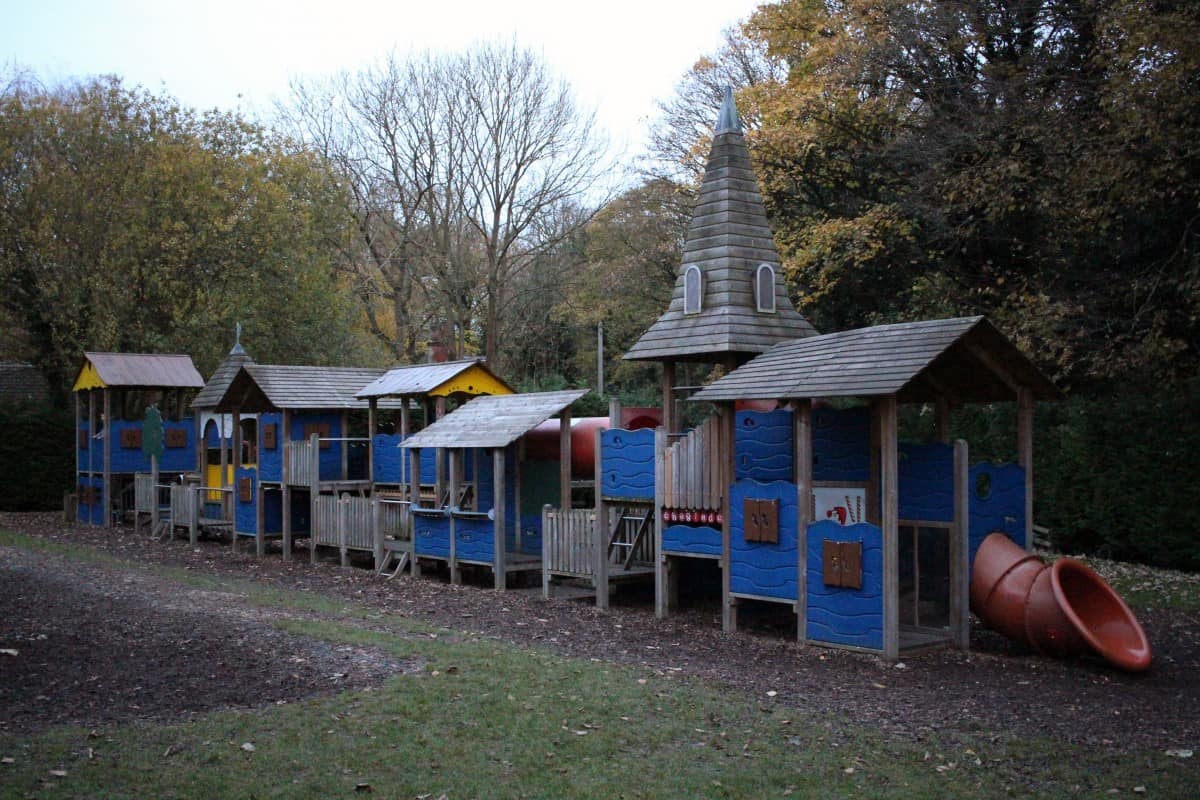 Another festive part of Drayton Manor is the Ice Age Christmas movie. It only lasts about fifteen minutes but was so funny and as it's a 4D movie there's so much more to grab attention than just a typical movie. When we visited the 3D aspect didn't work but the seats were still moving and puffs of air still hit you at relevant times. It was a lot of fun that all of us really enjoyed.
At 3pm we went to see Father Christmas in the Castle of Dreams. We queued up on a festive walkway and were let into the cast one family at a time. We saw Father Christmas and he was lovely – chatting to the children and making lots of conversation before taking a photo of us all with him and then giving the children a gift each.
Father Christmas' room was beautiful and a good size but we were in the first room right next to the entrance to the castle. Because of this we could hear, quite loudly, other children outside. It would have been nice to be a bit further away or to have a double doored entrance to sound proof the room slightly.
The gift from Father Christmas was a bag containing a festive book, a chocolate lolly and a ticket for them to return to the park next year. After seeing Father Christmas we had the opportunity to buy the photo and then we found ourselves in the middle of the castle which was beautifully decorated for Christmas and had face painting, crafts and games to do – as well as a sleigh and thrones to take photos on.
The children loved seeing Father Christmas and as far as Father Christmases go he was a pretty good one – the only box he didn't tick was having a real beard! But, the whole experience lasted about fifteen minutes. It was a really love Father Christmas visit but I was expecting it to last longer.
Once Drayton Manor's lights came on in the early evening the whole park looked so incredibly festive and it was beautiful to see. There was a Christmas parade and fireworks show too but sadly the children were too tired by then that we had to skip it to go home.
Drayton Manor want their Christmas experience to be one to remember, to be fully immersive and one that makes you really believe in the magic of Christmas all over again. And it succeeds.
From the minute we walked through the Drayton Manor gates it felt like Christmas. There was snow, Christmas trees and Christmas music. There was literally magic in the air and T could have cried at the loveliness of it all. It may her been halfway through November but it felt like Christmas Eve and the attention to detail was beautiful.
I know that this will be the first Christmas visit to Drayton Manor of many. It's the children's favourite place and going there just before Christmas was perfect for us. We got to go on so many rides, have a wonderfully festive day out and see Father Christmas. If you're looking for a Christmas day out in the Midlands then Drayton Manor is definitely worth a visit.