The last time we went to Paradise Wildlife Park was a week before Little Man was born when I was 36 and a bit weeks pregnant. LP had loved it and I had waddled round the whole place, loving how close each bit was to the next and not really taking much else in at all.
I was looking forward to going back at some point when a Groupon deal on tickets coincided with Dave and I both having the day off work so we took LP out of preschool for a day and set off on our little adventure. One bonus of Paradise Wildlife Park is that it's open every day except Christmas day making it a great place to visit in winter as so many other attractions are closed.
What is Paradise Wildlife Park?
Paradise Wildlife Park is about an hour and a half from us just north of London and is quite a compact zoo but there's enough there to entertain children all day. As well as animals Paradise Wildlife Park has numerous adventure playgrounds, a soft play area, bouncy castle, bouncy slide and then other 'pay per ride' attractions. There's enough included in the entrance price to keep children happy though without having to pay anything extra.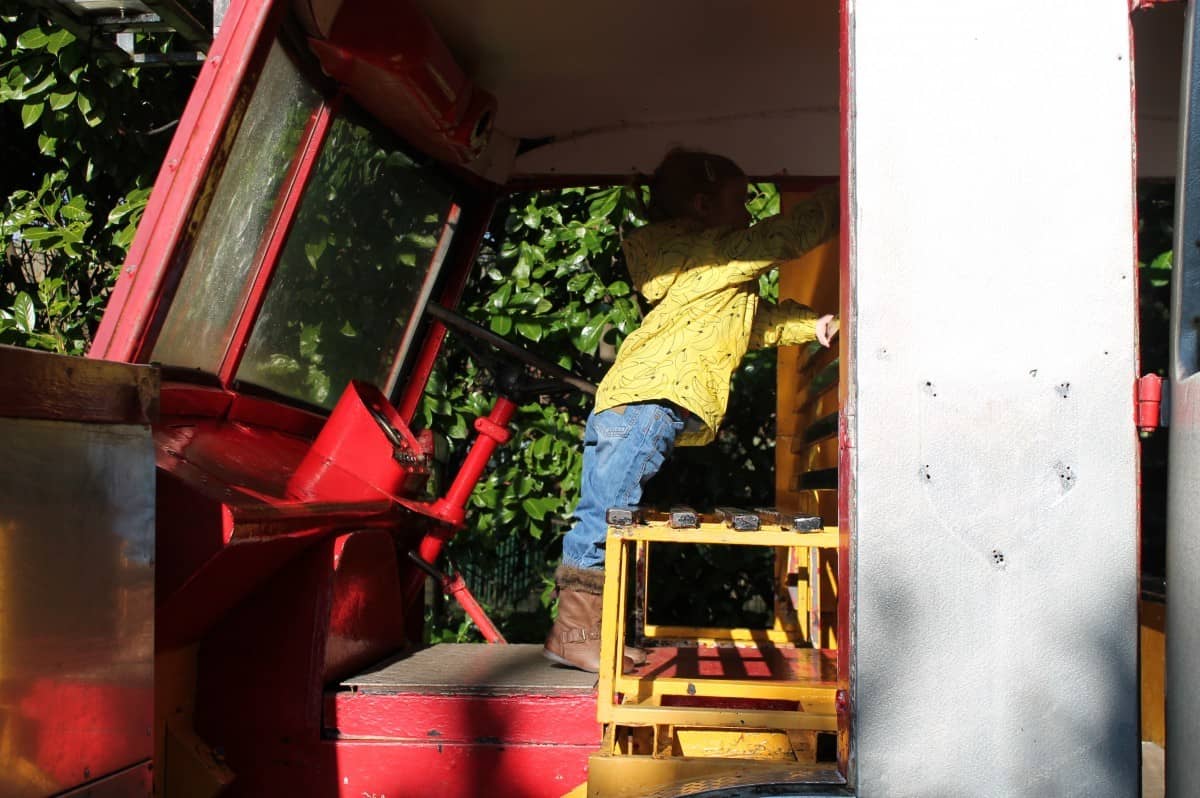 When you first walk into Paradise Wildlife Park you are met with adventure playgrounds and amusements and have to walk past all of this before you see any animals. This is a slight negative as the children would happily spend all day on climbing frames and cars that you feed with pound coins. We led them through the amusements as quickly as possible and into the bird section.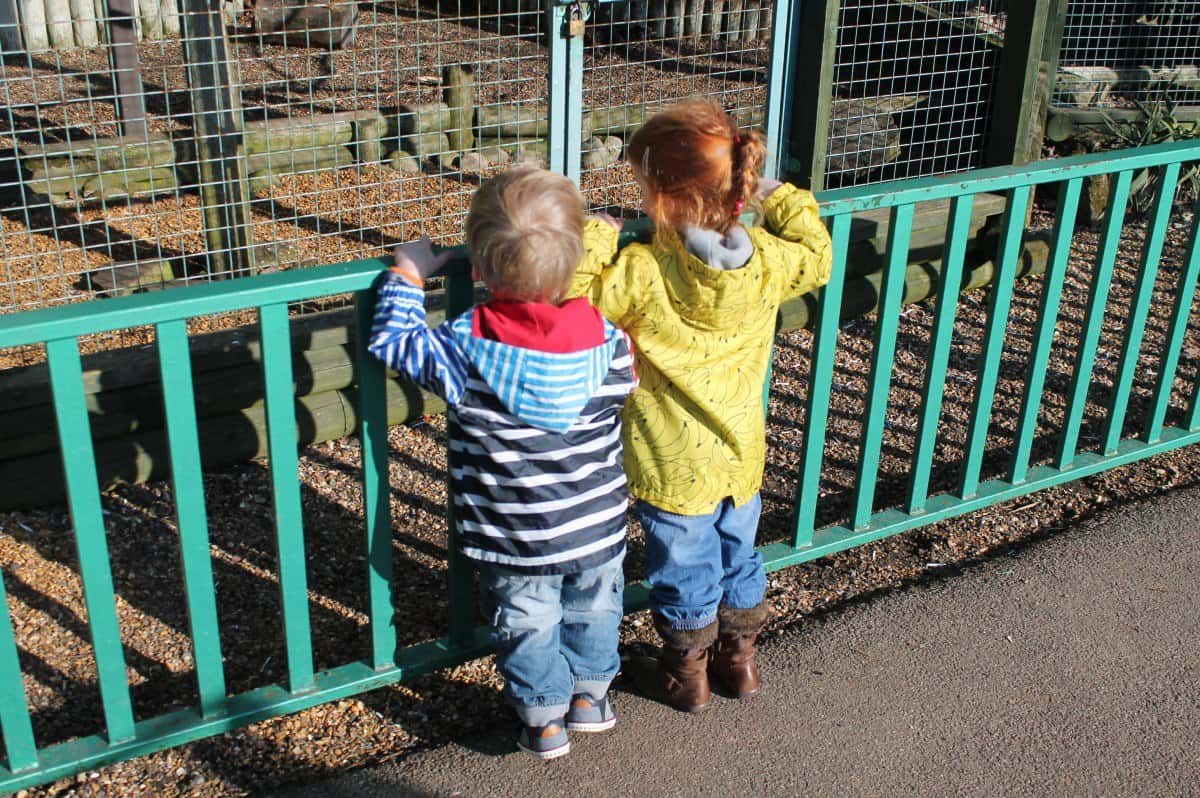 What animals are at Paradise Wildlife Park?
There are quite a few aviaries full of parrots, toucans, owls and birds of prey that fascinated the children. There's also a demonstration area where the bird handlers show what the birds are capable of and teach more about the bird but we didn't time it right to see a show. There are dozens of these kinds of demonstration going on throughout the park every day although we've never timed it right to see one!
We then went into the main zoo area and saw lots of farm animals, otters, reptiles, red pandas, meerkats, bats, lemurs and more. The main attraction at Paradise Wildlife Park has to be the big cat breeds of lions, cheetahs, tigers and snow leopards.
There are so many cats with a big wooden walkway that makes it easy to see into the pens from above. There are also rooms used for demonstrations that the cats can come into that bring them incredibly close to you.
There are also large pens of zebra, reindeer, wolves and lots of monkeys that I can't remember all that we saw. There isn't the room at Paradise Wildlife Park to have giraffes, elephants, rhinos etc but it isn't really needed, Paradise Wildlife Park is perfect as you can walk through the whole park without needing other transport, all the animals are easy to spot and it really is a great family day out.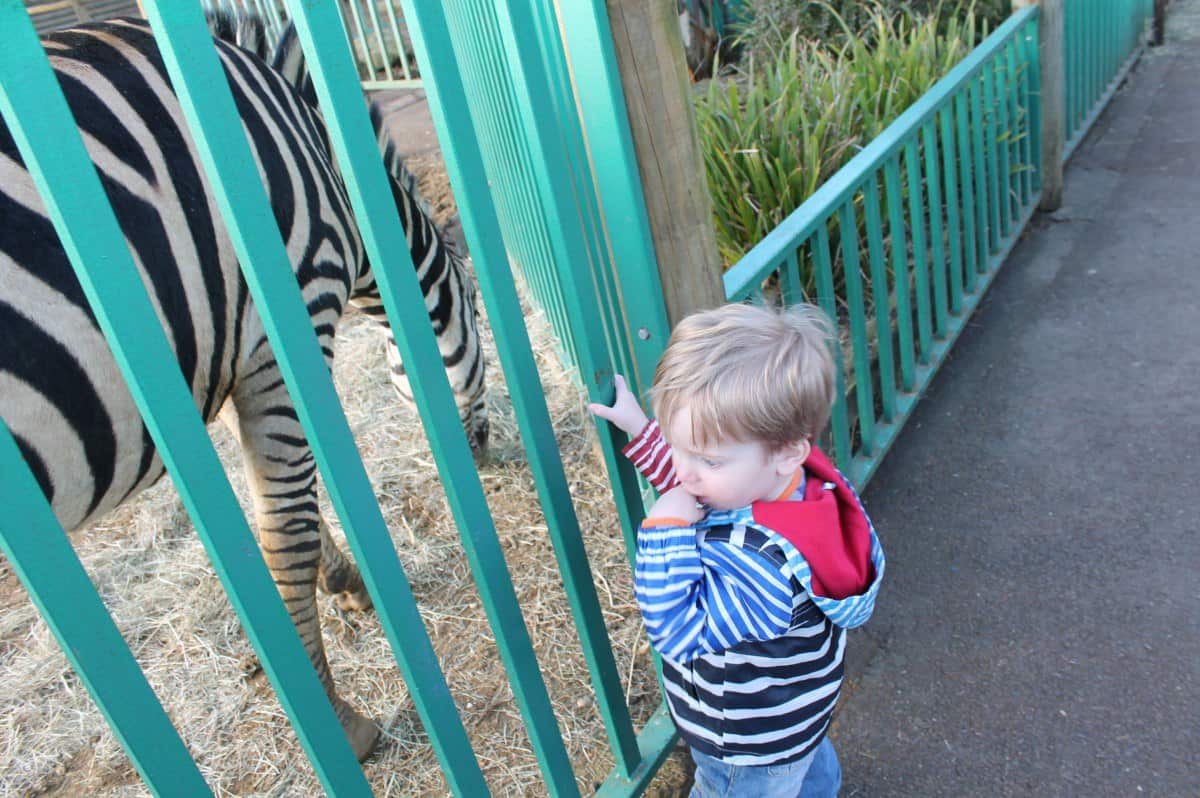 The only slight criticisms of Paradise Wildlife Park are that the Treetop Cafe, in the main zoo, only accepts cash and the only cash machine is over the other side of the park near the entrance – and wasn't working – although the Treetop Cafe seemed closed when we visited anyway.
The other two eateries are both near the start of the park so unless you've brought a packed lunch with you then you may have to walk back to the start of the park when it gets to lunch time. There are plenty of toilets and baby change facilities although the latter weren't the cleanest.
All in all Paradise Wildlife Park is a great day out and you can get reduced tickets often through Groupon or Tesco Clubcard Vouchers. If you haven't been it's a really lovely place to visit.
You can find out more about Paradise Wildlife Park over on their website and for reference their address is: White Stubbs Lane, Broxbourne, Hertfordshire EN10 7QA