I added 'See Fireworks' to my bucket list at the start of the year and forgot about it, until the world went Halloween crazy and I knew it was time to start investigating local fireworks displays. Unfortunately for us, Dave was working all the evenings when fireworks would be on and doesn't have any more annual leave left to take. But at some point I stumbled onto the Legoland website and say that they were having Halloween themed dates for their 'Brick or Treat' event and had a few dates where they would be having a fireworks display too. One of these dates fell on a rest day for Dave and so we decided to go last weekend.
I hadn't been to a theme park at Halloween since I was about ten and went to Fright Night at Chessington World of Adventures. I had no idea what to expect at Legoland but followed all the advice I could find online. We arrived early, parked easily and made our way into an already busy park. The fireworks weren't due to start until 6:30pm and so we knew we had a long day ahead of us, especially as by 6:30pm LP and LM were usually fed and getting into the bath!
We went on a few rides, walked around Miniland, saw the Star Wars exhibit and had a much more relaxing day than we usually do at legoland, mainly because we knew we had so much time – usually we have to be heading home by 4:30pm ready for dinner, bath and bed.
At about 5pm we paid for our parking, wandered around the shops and grabbed some doughnuts and hot drinks before heading to Miniland to find a spot to relax for a while before the fireworks started. The longest part of this was queuing for drinks and we ended up sitting on the floor in Miniland by 6pm complete with pumpkin lego kit from the shop!
By this point the kids were exhausted. Little Man hadn't slept all day as it was all just far too exciting for him and he sat happily in the pushchair. LP sat on the floor, eating a banana and watching a lego train go past.
The fireworks started at 6:30pm. Little Man stayed in the pushchair for half of them and then I held him before passing him across to Dave. LP stayed with her Daddy for the first part but then I geld her at the end. Although exhausted we all enjoyed the fireworks and sound track although wherever you see fireworks they are always over too quickly. The view was fantastic and considering the fireworks were included in the Legoland admission price they were a lovely addition to a great day.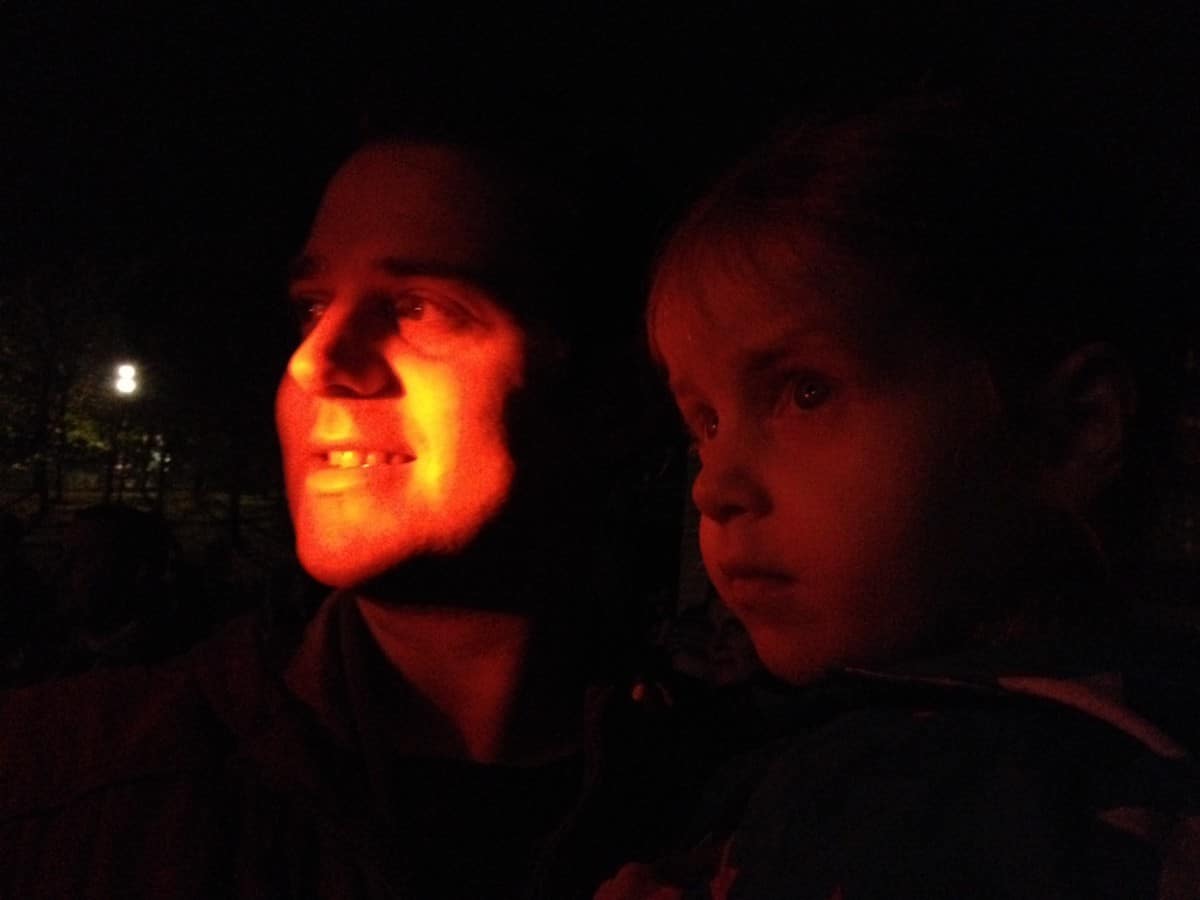 Little Man loved his first fireworks experience and LP was talking about them all the way back to the car. The only downside was trying to get out the car park for 40 minutes but by that point the children were asleep and we were home by 8pm.
All in all a really lovely day.