Last week Little Man had his last day of preschool. It really seems like yesterday that he started preschool but he is hardly recognisable now to the tiny three year old who started there last September.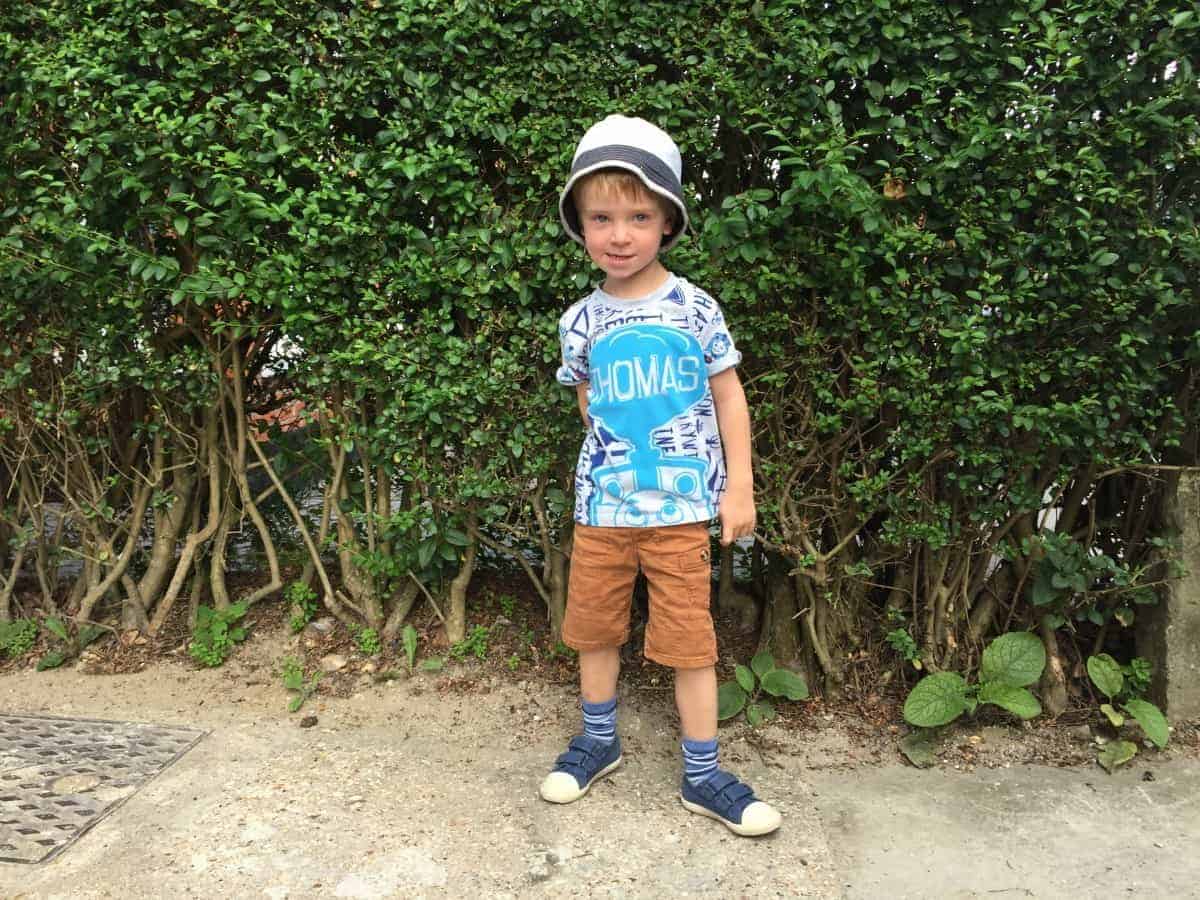 Little Man is now a fully fledged little boy. He can write his name, knows numbers and the alphabet and can – almost – get himself dressed and undressed. But, he's also a really sweet and caring little boy.
Over the last months at preschool Little Man has made so many friends, he likes everyone, loves his teachers and still gives the best cuddles anyone could ask for. He is sweet, kind and caring and I hope those traits stay with him when he moves on to Reception in September.
I'm not ready for Little Man to start school, I'm really not. He's been my little sidekick for years – coming everywhere with me when LP was at nursery and then school. We'd go on play dates, run errands and go on adventures, just the two of us – just like I did with LP before Little Man came along.
When he started preschool I'd look forward to having lunch with him, watching Thomas movies with him and then going to pick his sister up with him. I'd fill his preschool time with work, housework, the gym and trips into town and before I knew it he'd be by my side again.
But, in September everything changes. He'll be at school all day, just like his sister and for the first time in over six years I'll find myself without a little sidekick for a big chunk of the week. There'll be two lots of uniforms, two book bags, two PE kits and two lunches to choose each morning. Then they'll be dropped off and I'll have the day to fill – which will happen easily – and I know that I will look forward to 3pm, picking them both up and seeing their little faces again.
But for now it's the summer – and the end of preschool for Little Man. He has had a great year there, learnt so much and gone from being so little to being so ready for school. My Little Man is now actually a little man and it makes me so proud and so emotional all at the same time.
If you have an ordinary moment this week, come and link up with myself and Katie. I'm off on holiday for a couple of weeks so I won't be around to comment and share posts like I usually do but I'll RT where I can if you tag me in anything on Twitter – normal service will resume when I'm home!
[inlinkz_linkup id=728157 mode=1]