I've spoke a lot about how LP loves copying us in the things we do over the course of the average day – Cooking and washing up are things she really enjoys to do – Any kind of role playing game really where she has a chance to copy Mummy and Daddy.
We bought LP a toy broom, mop and dustpan & brush for her Birthday and she has loved it ever since. She copies Daddy – he's the 'cleaner' in our house! – and loves to sweep up and clean all around the house – sweeping the lounge, the kitchen and grabbing her mop if she accidentally spills a drink!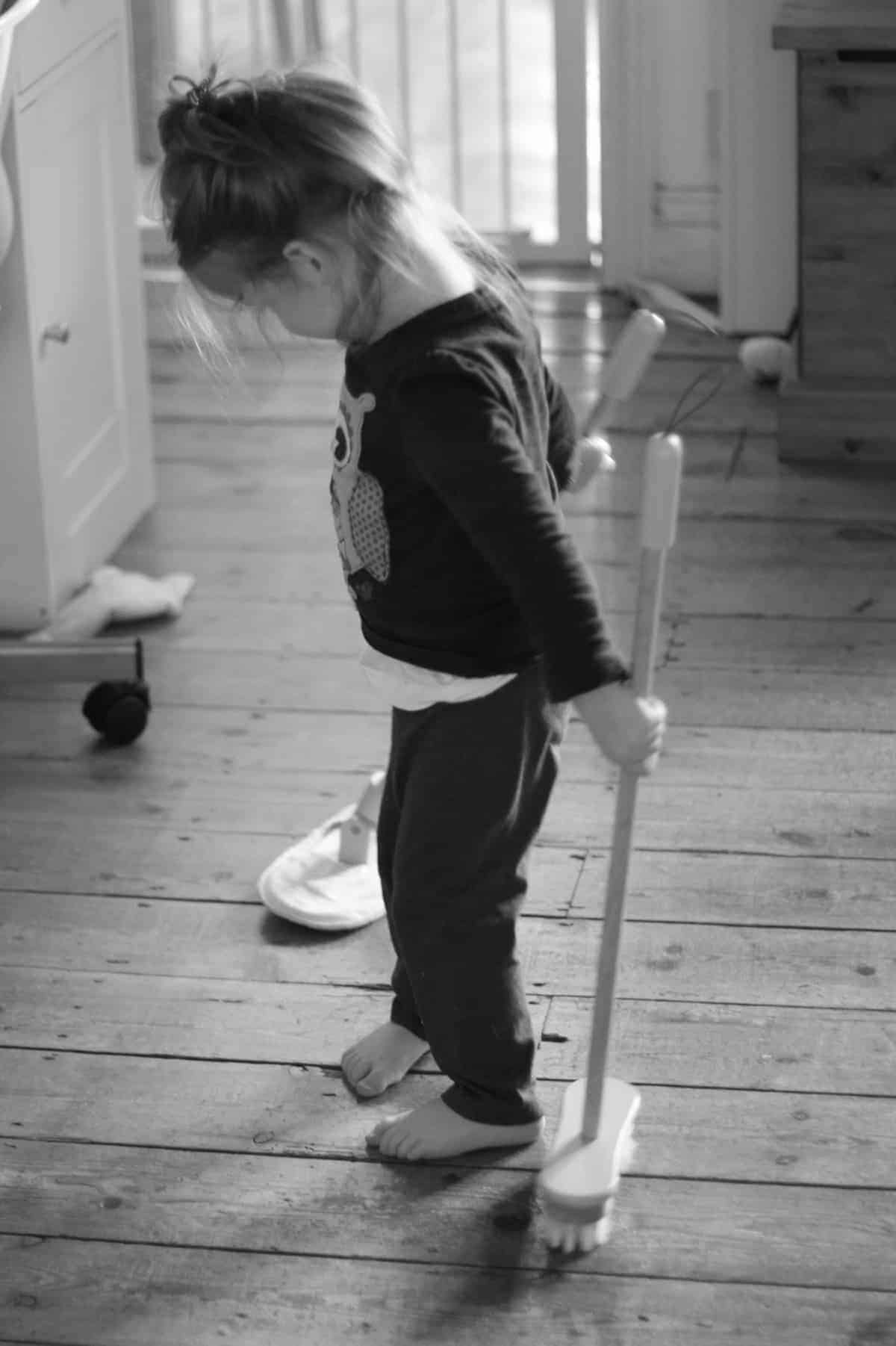 Every so often LP will decide she wants to do a little dance and have a twirl with her broom, or even with both her mop and her broom! She'll spin around in a circle going 'weeeeeeee' with not a care in the world, just one Little Pickle twirling and twirling.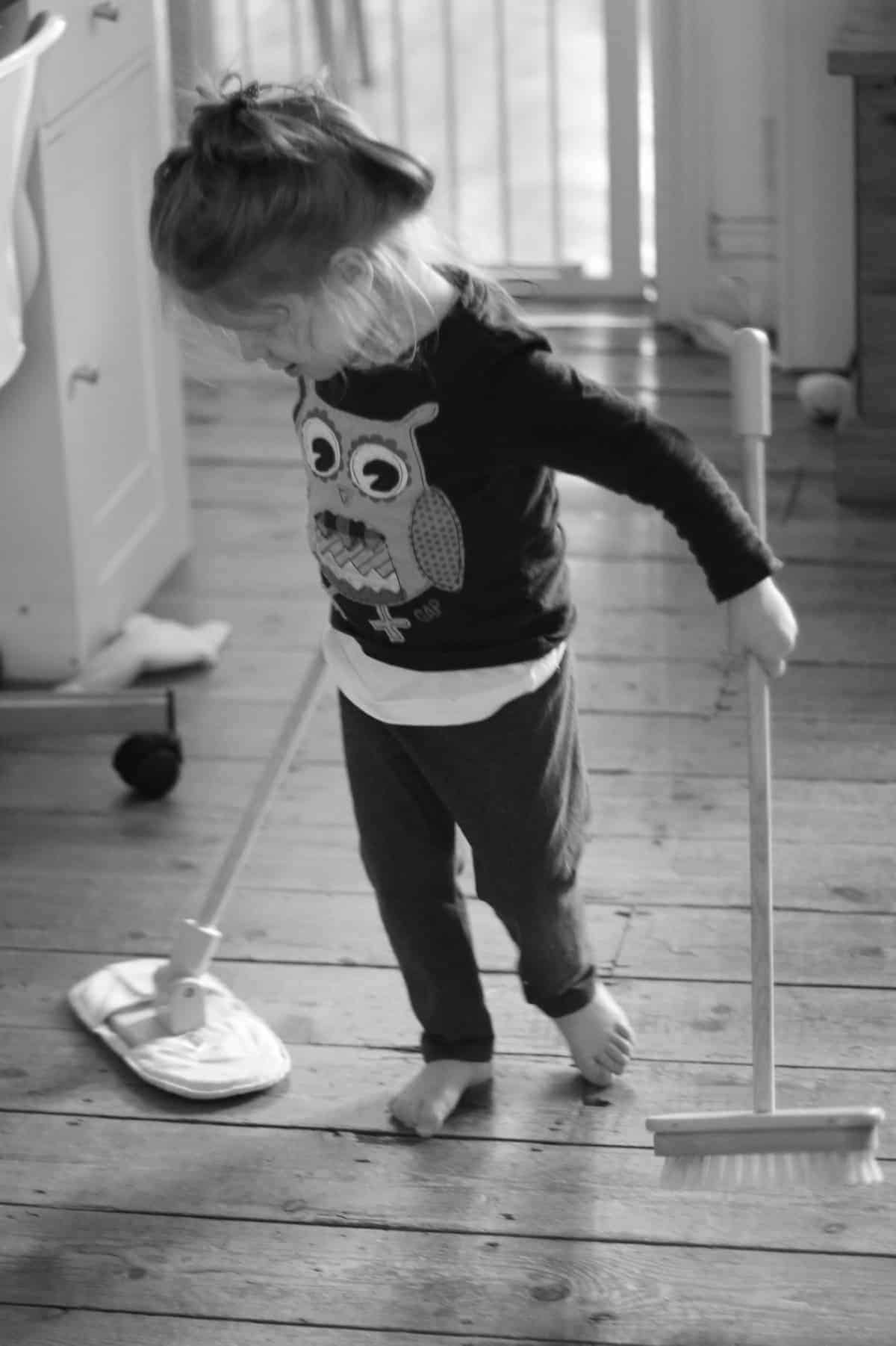 I love it when LP does something so carefree, so funny to watch and so sweet at the same time. Stopping her serious job of sweeping to have a dance until she gets tired or dizzy. Then the seriousness will come back and she'll get on with the job in hand – Sweeping again!
I don't normally show black and white photos of LP. I usually love to show her red hair and the colour in our home but with these pictures I didn't want to detract from our ordinary moment. The sweeping, the natural spinning of a toddler and her love of copying Mummy and Daddy – although I can't remember when, if ever, we last stopped mid sweep to have a little boogie!