This post contains affiliate links and I may receive commission if you visit a link and buy something. Purchasing via an affiliate link doesn't cost you any extra, and I only recommend products and services I trust.
I realised recently that we had more crayons than any family needs. We had picked little packs up from restaurants when the children couldn't bare to be parted with them, had been given them in party bags and had so many from various activity packs over the last few years. On top of that we had so many that were almost used up or broken that I decided to do something a bit more exciting with them.
LP decided that she wanted heart shaped crayons and Little Man wanted Lego shaped crayons so I scoured Amazon and found so many silicone moulds in various sizes and shapes and I order a few just for this little project of ours.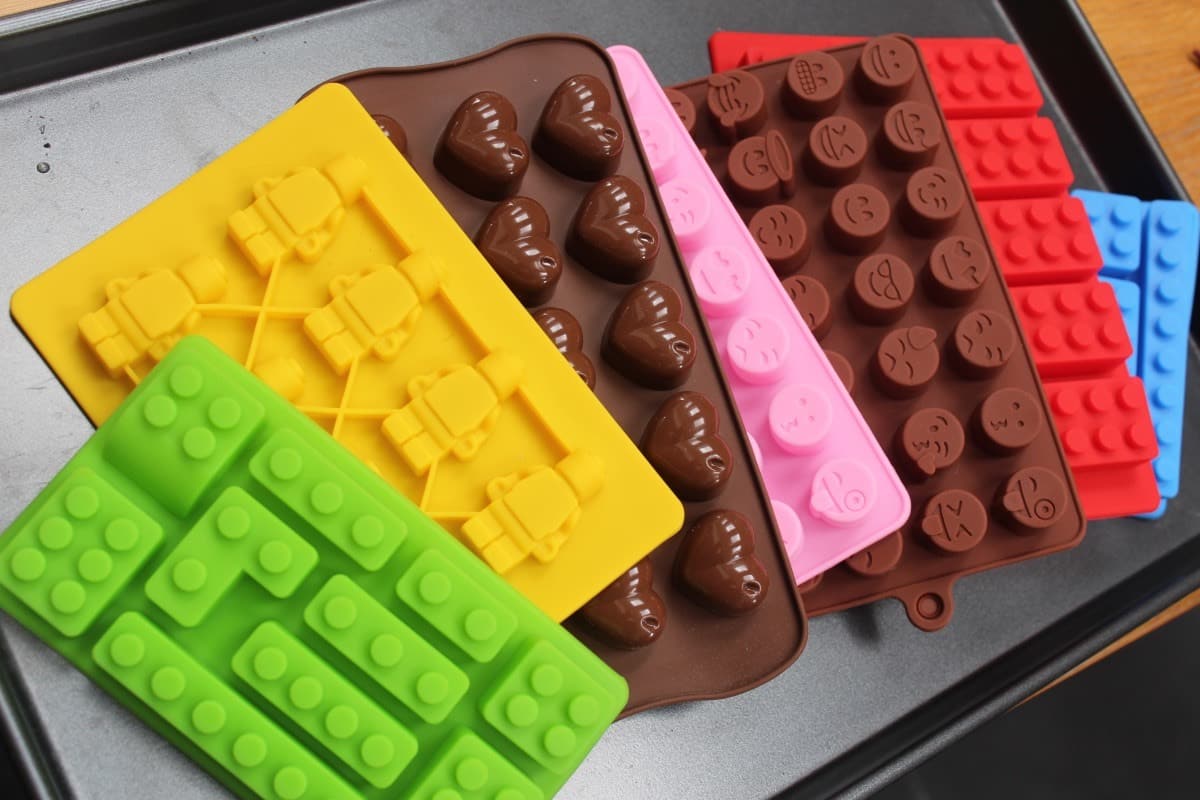 If you would like to make your own shaped crayons you will need:
The process is simple – you just peel the wrapping from the crayons and break the crayons up. I found this easiest with a kitchen knife. If you have any chubby crayons make sure you cut them up smaller so they are the same size as the thin crayon chunks.
Then, fill the moulds with the crayons. Make sure you over fill them slightly so that once melted all the gaps are filled. You can either mix the colours and see what happens or stick to individual colours – which is my preference. I found it helped to use a handy-vac in between colours to stop cross contamination. Also, use a wooden chopping board unlike my plastic one as it created static and the wax pieces seemed to jump from it all around the room!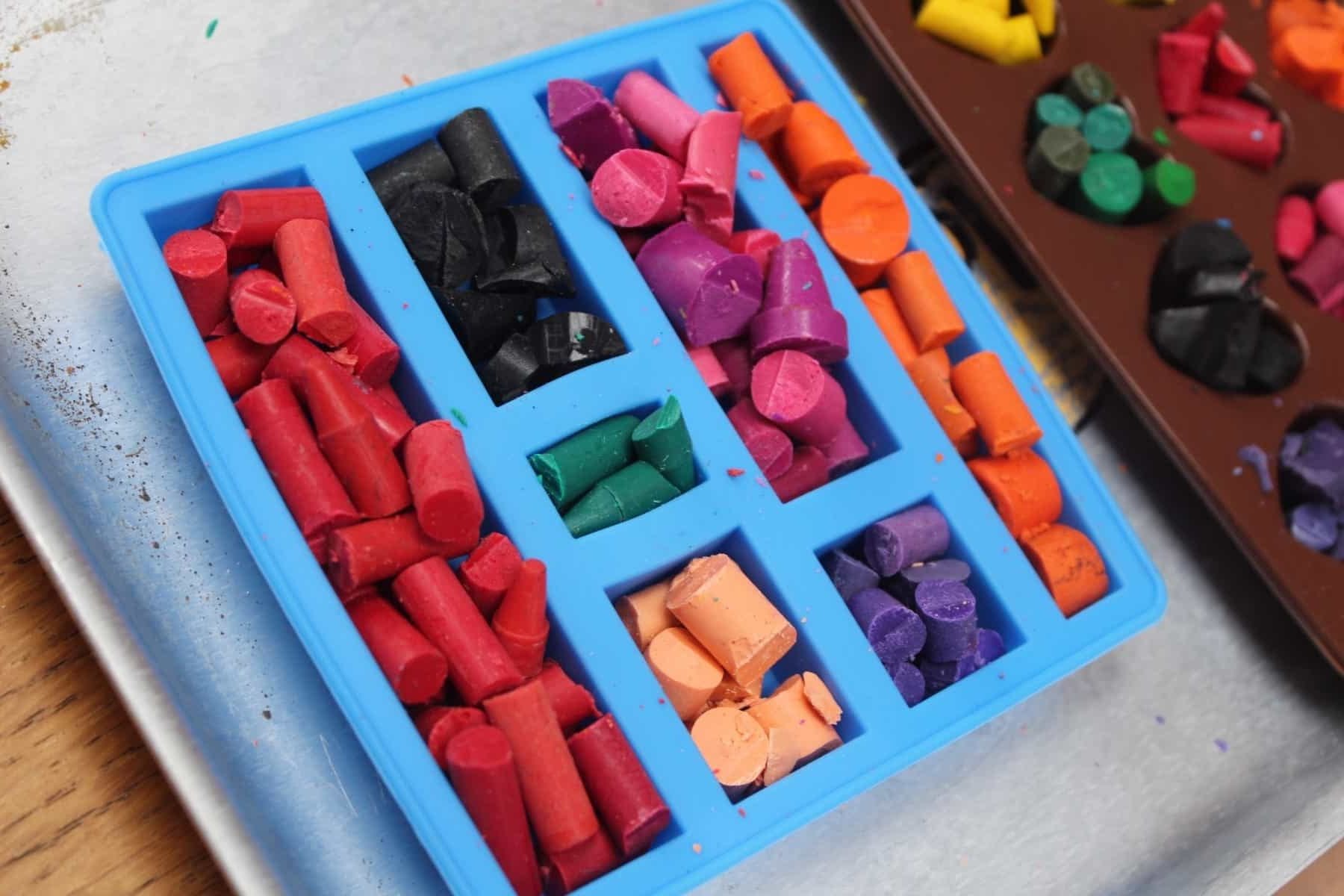 Once the moulds are filled, put them on a baking sheet in a pre-heated oven at 200C/F/Gas and bake for 10-15 minutes until the crayons have melted. Then, remove them from the oven and set aside to cool. You can quicken this up by popping them in the fridge or freezer but ours were set within half an hour on the side.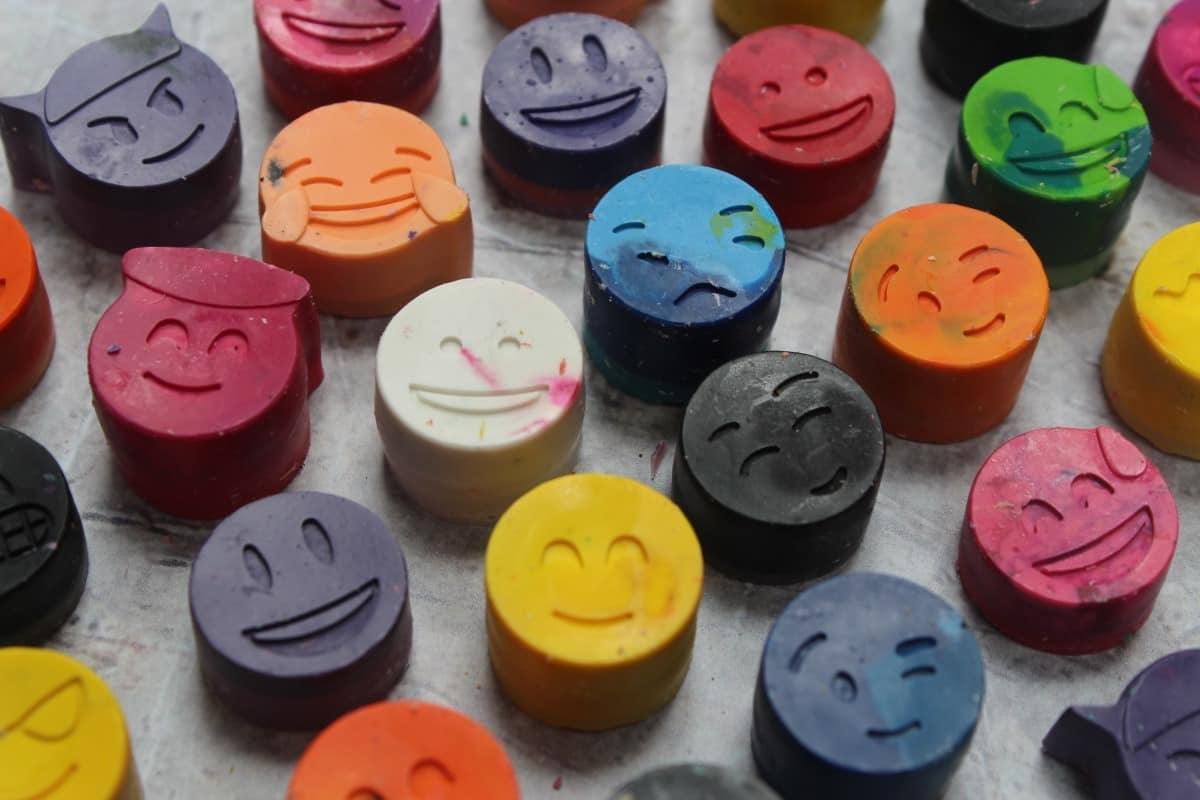 Then, pop the crayons from the moulds and see what you have created. One piece of advice – if you use different brands/types of crayons be prepared for the colours to seperate slightly and create layers in the crayons as some of the wax types and ingredients are heavier than others and so sink to the bottom. This does give a nice graduated effect so it depends what finish you are expecting.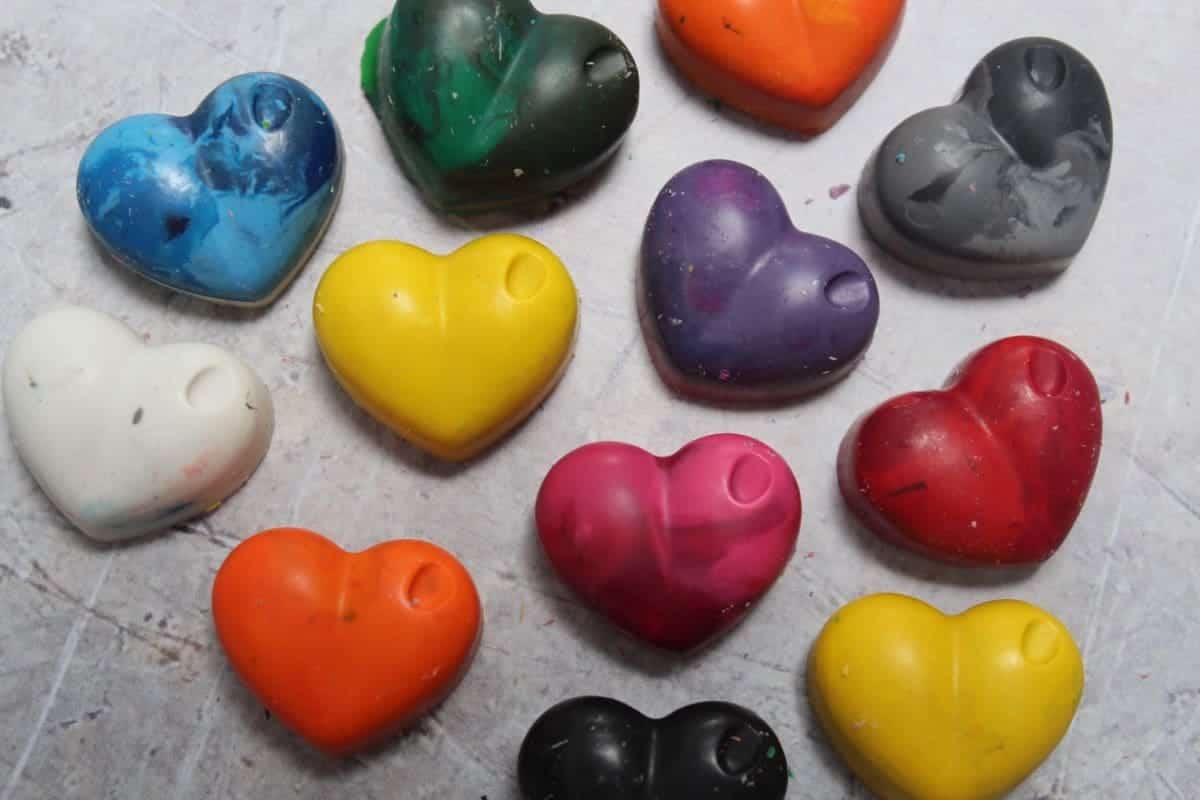 So far we have made Lego bricks, Lego minifigures, hearts and emojis. I think LP wants to make stars next so we'll see how we get on. If you make your own crayons let me know how they turn out.