Disclosure: We were sent the featured products for the purpose of this post however all opinions are my own.
This post contains affiliate links and I may receive commission if you visit a link and buy something. Purchasing via an affiliate link doesn't cost you any extra, and I only recommend products and services I trust.
Goodfellas Pizza were recently asking for people who would like their perfect night in, to try a Goodfellas Pizza and enjoy some quality time. I applied and told Goodfella's that since having LP over 2 years ago Dave and I haven't been able to go out to restaurants and don't really make the most of our evenings together so I would love for Goodfella's to give us a night in that we could use to relax, enjoy and appreciate each other again.
I was selected and received a lovely box of awesomeness through the post – a voucher for the pizza, pizza stone and cutter, candles, wine and bottle opener. Everything we could need for a lovely night in! Dave and I planned, after the children were in bed, to leave the TV off, have a glass of wine, play board games and eat pizza. I cannot remember the last time the TV stayed off all evening but the prospect of this was lovely!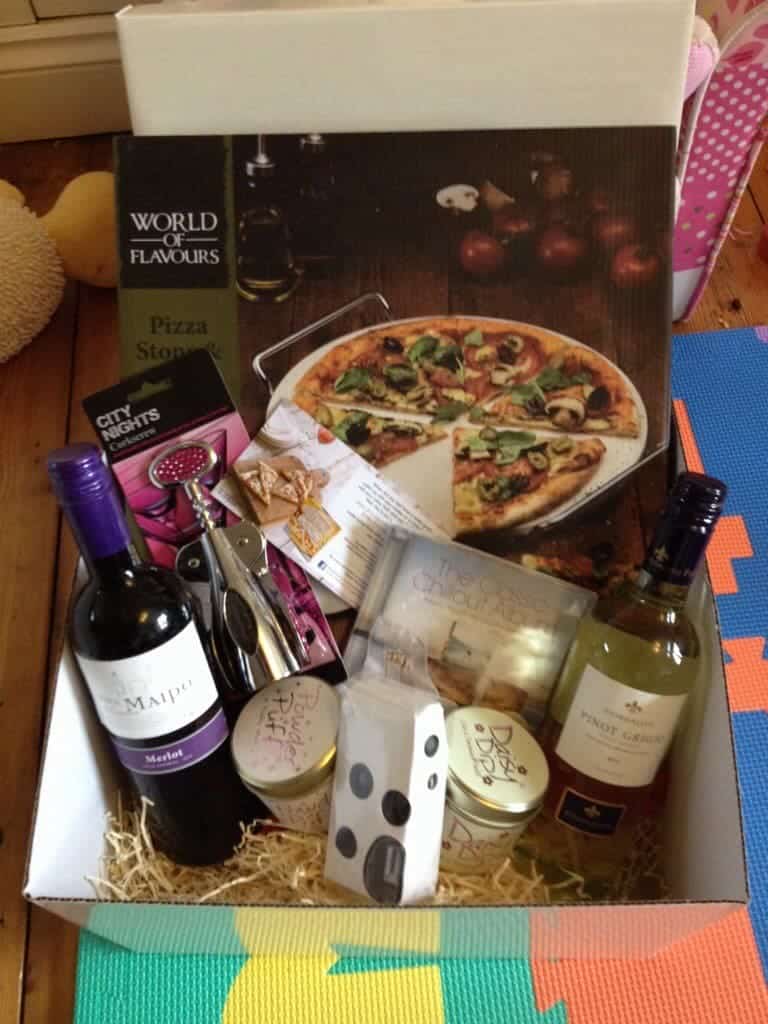 What flavours are in the Goodfellas Pizza range?
In preparation we went to the supermarket and got the Goodfellas frozen pizza to try for the first time. Goodfellas new Stonebaked Extra Thin pizzas come in Mozzarella and Pesto, Pepperoni and Chorizo and Vegetable and Goat's Cheese. We chose the Good Fellow pizza in Pepperoni and Chorizo as we do love a meaty pizza!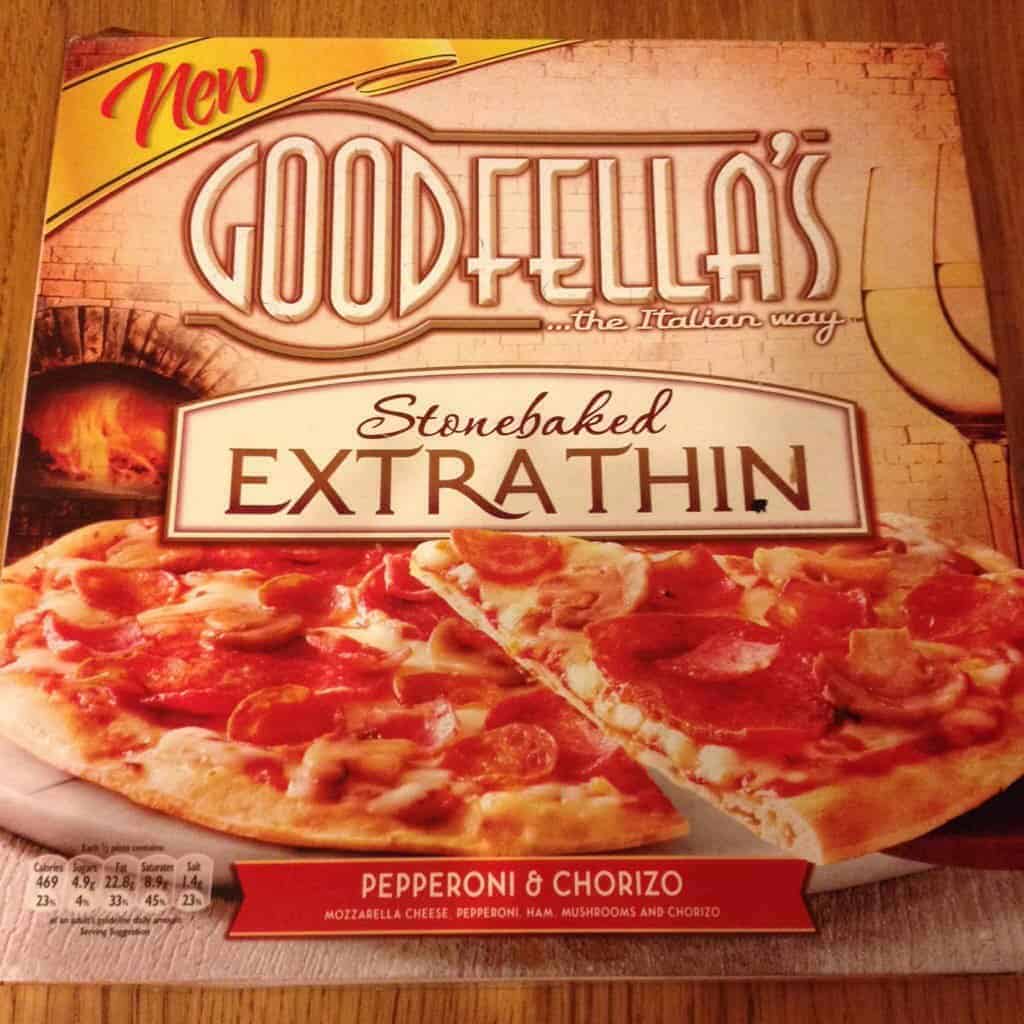 We put the children to bed, put the oven on and decided to bake a side of nachos to go with our Goodfella pizza! We put the pizza stone in the oven to warm, and then cooked the Goodfellos pizza and nachos. Both came out looking perfect! My only criticism of the pizza was that the pizza stone swamped it – definitely not the biggest of pizzas.
Were the Goodfellas Pizza as good as a takeaway?
The Pepperoni and Chorizo pizza was lovely – Helpings of pepperoni, smokey ham and chorizo, teamed with delicious mushrooms and mozzarella. The thin base was just thick enough and each slice had a bit of everything on it – perfect topping distribution! I really do love a good pizza. Ideally I would have liked the mushroom to be cooked slightly more but was worried about burning my pizza!
Dave and I spent the evening playing scrabble. We haven't played scrabble in over a year but when we last played I literally thrashed poor Dave. I don't know what's happened since having children but either Dave has learnt to spell or I've lost my scrabble playing ability. Either way Dave won, mainly with the word 'Bilk' – who even knew that was a word?!
We shared a bottle of wine, ate our Italian Good Fellows pizza and nachos and laughed more than we have in a long time. This evening of food, wine and board games is something that Dave and I wouldn't have done without the lovely welcome prompt from Goodfellas.
We will definitely now be having regular board game evenings in the future, inviting friends and just chatting and laughing – it's something we don't do often enough but something that we will definitely do more of in the future! Thanks Goodfellas for a lovely evening at home.