We finished the Easter holidays with a day out at Stonor Park for their Easter Trail at Tumblestone Hollow event. Due to Covid restrictions, only the gardens and the new Tumblestone Hollow play area were open but we booked tickets and looked forward to a safe, outdoors day out.
What is Stonor Park?
I hadn't heard of Stonor Park before but the house and gardens is about an hour from us near Henley on Thames in Oxfordshire, home of the Henley Regatta and Henley Boat Race. Stonor House has been home to the Stonor family for over 850 years and from looking online I can see that they host many events through the year.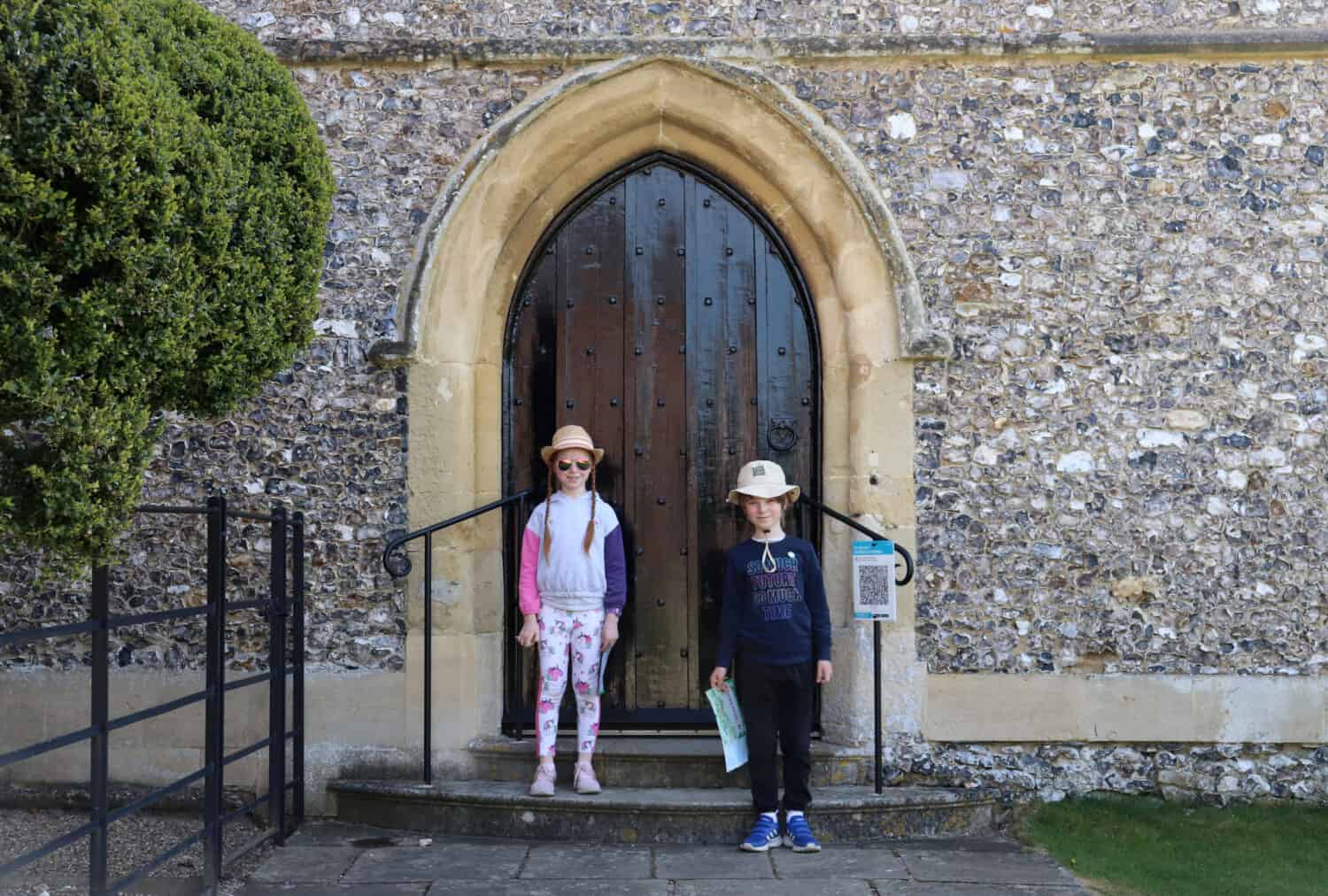 At the end of May, Stonor will be welcoming a jousting show to the grounds and in the summer it will be home to Giffords Circus. There's even the Henley Country Craft Show and Jools Holland will also be performing for one night only over the summer. Honestly, I don't know how I haven't heard of Stonor before – it seems like a real hub of the local area and a fantastic day out.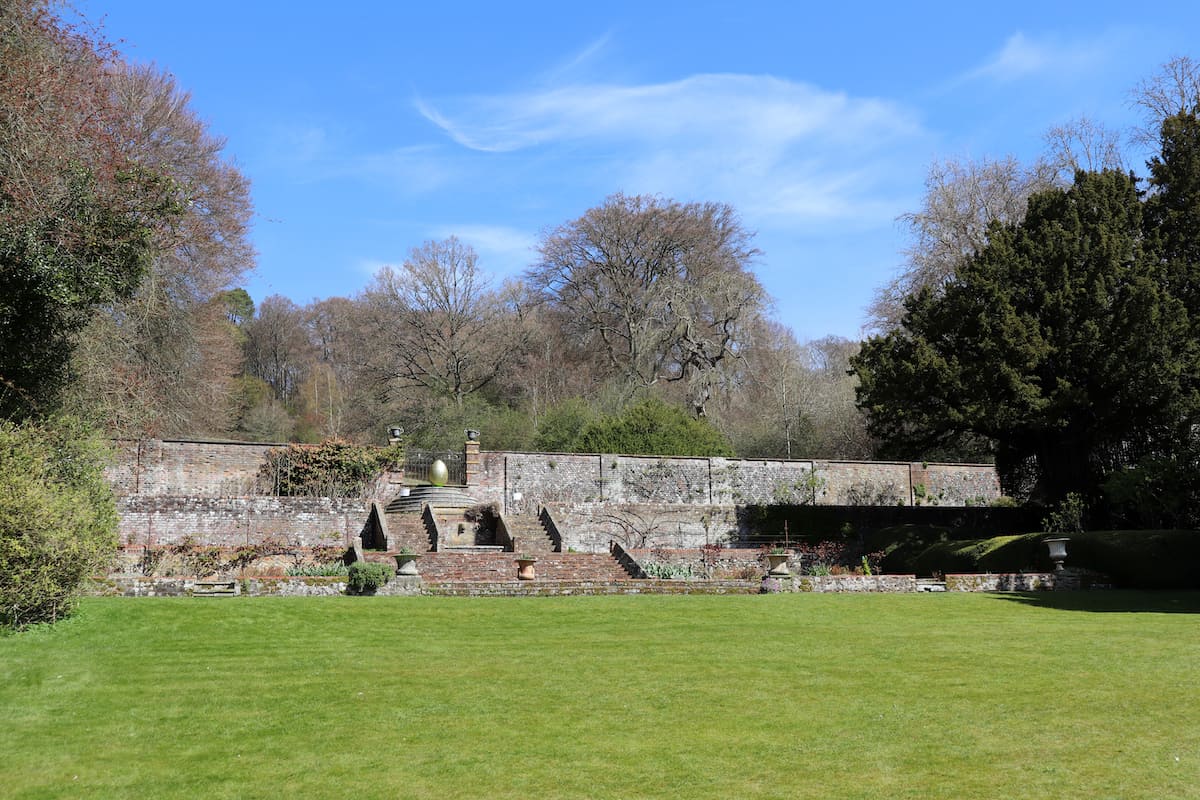 As soon as we drove through the gates of Stoner Park we were blown away by just how beautiful the area is. With so much land, deer parks and amazing views across the Chiltern Hills in one direction and towards the River Thames in the other. It really felt like being in the middle of nowhere. It's idyllic.
The Easter Trail at Tumblestone Hollow
We parked up in a big field at Stonor Park and were pointed in the direction of the toilets and visitor centre. It's all really well laid out and it was easy to keep our distance from other visitors. Outside the visitor centre there's plenty of space to sit and enjoy a picnic plus food stalls selling wood fired pizzas and ice cream!
The children picked up their Easter trail maps from the visitor centre, we were given badges and wristbands to wear and off we went.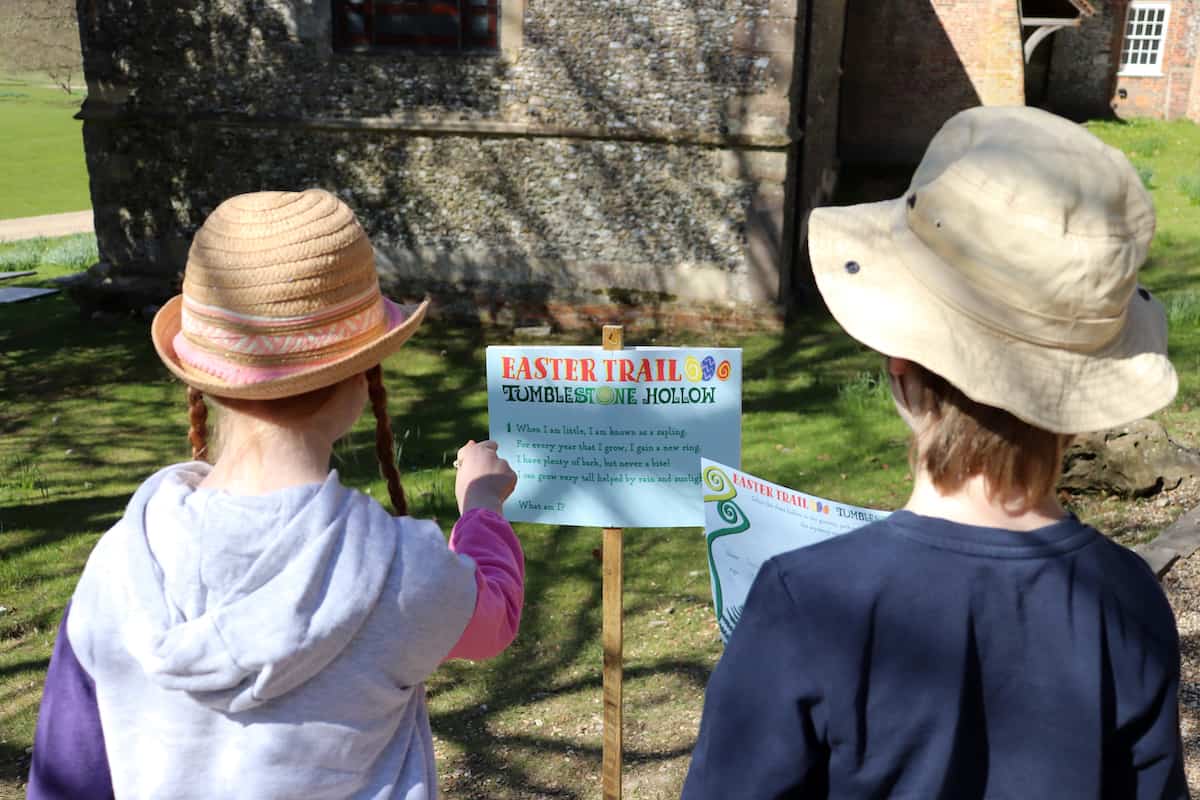 The Easter Trail took us through the Stonor Park gardens which were beautiful. There were so many different areas which the children loved to explore and really I felt like we only scratched the surface. You could happily spend a whole day in Stonor gardens and not get bored.
We got to see the outside of the house – currently undergoing some renovation works with scaffolding in place – as well as the old prehistoric ancient stone circle and Chapel. There was so much to explore and the children loved it.
The Easter Trail had giant eggs to hunt for, with clue placards put up for the children to solve a riddle and note the answer on their trail map. The riddles were just tricky enough for LP and Little Man and there was a handy picture clue for younger adventurers too.
What is the wonderful world of Tumblestone Hollow like?
The Easter Trail finished in the new Tumblestone Hollow adventure playground. This used to be the Stonor Park Wonder Woods but it's been given a makeover and a huge expansion, making it one of the best play areas the children have ever been in – you have to love a new adventure playground!
There's a small area at the start surrounded with sand. It has a climbing frame, slide and fantastic water play area and leads to some swings and the start of the zip line. This is a great area for younger children, with the main adventure playground having some parts that will be tricky for younger visitors.
The zip line is epic. It's really long but quite straight and flat so although it's really fun it doesn't go too fast to be dangerous and guests had a great system of queuing at one end before zipping along one way and back again.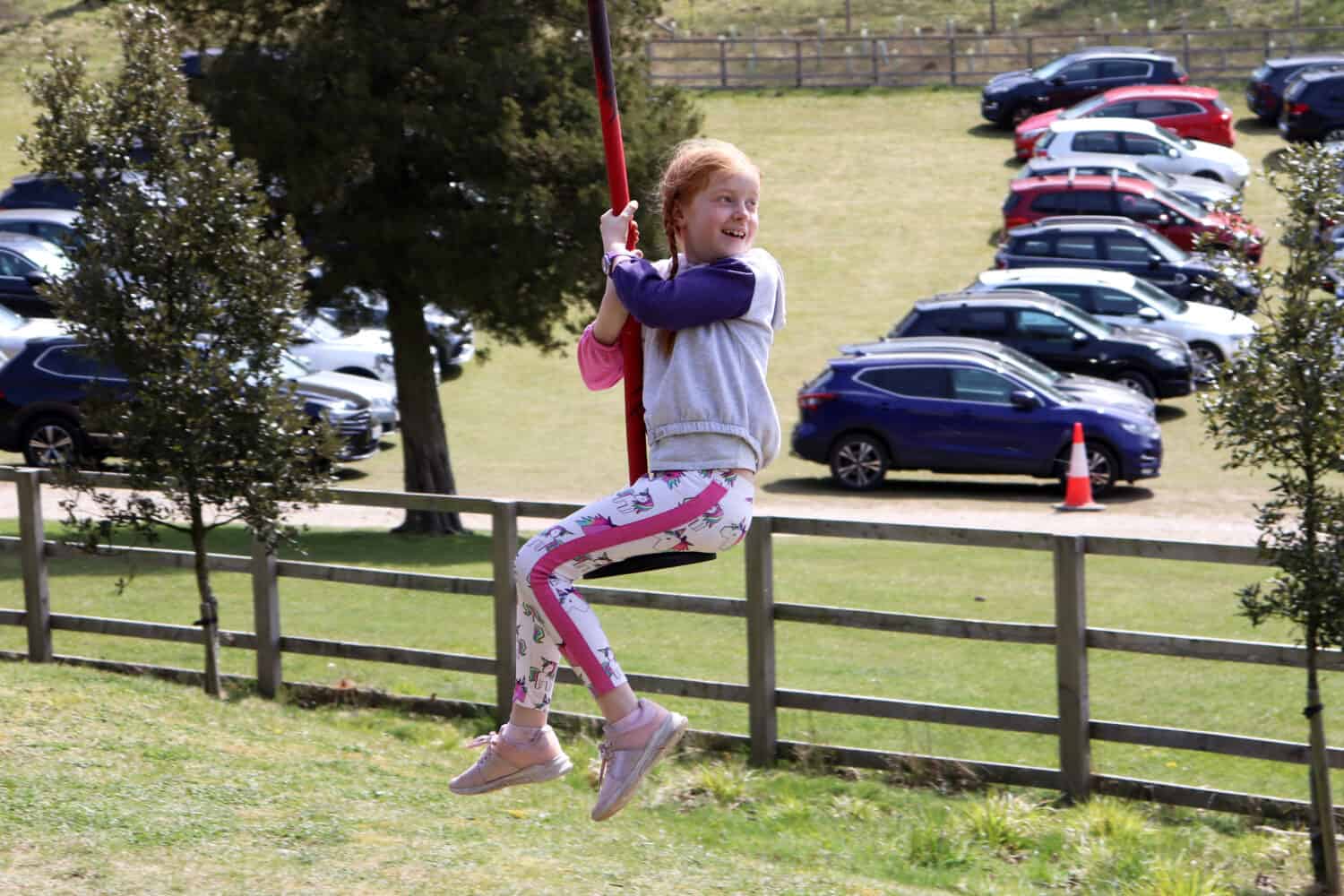 The big adventure playground has so many different paths through it and is recommended for children over 105cm. There's a big rope course where you have to climb and balance across to a big wooden play structure before sliding down to the ground.
Another has a more traditional wooden trim trail to access the play structure and then there are just levels and levels of wooden walkways, bridges and ladders to work through and enjoy. It's amazing!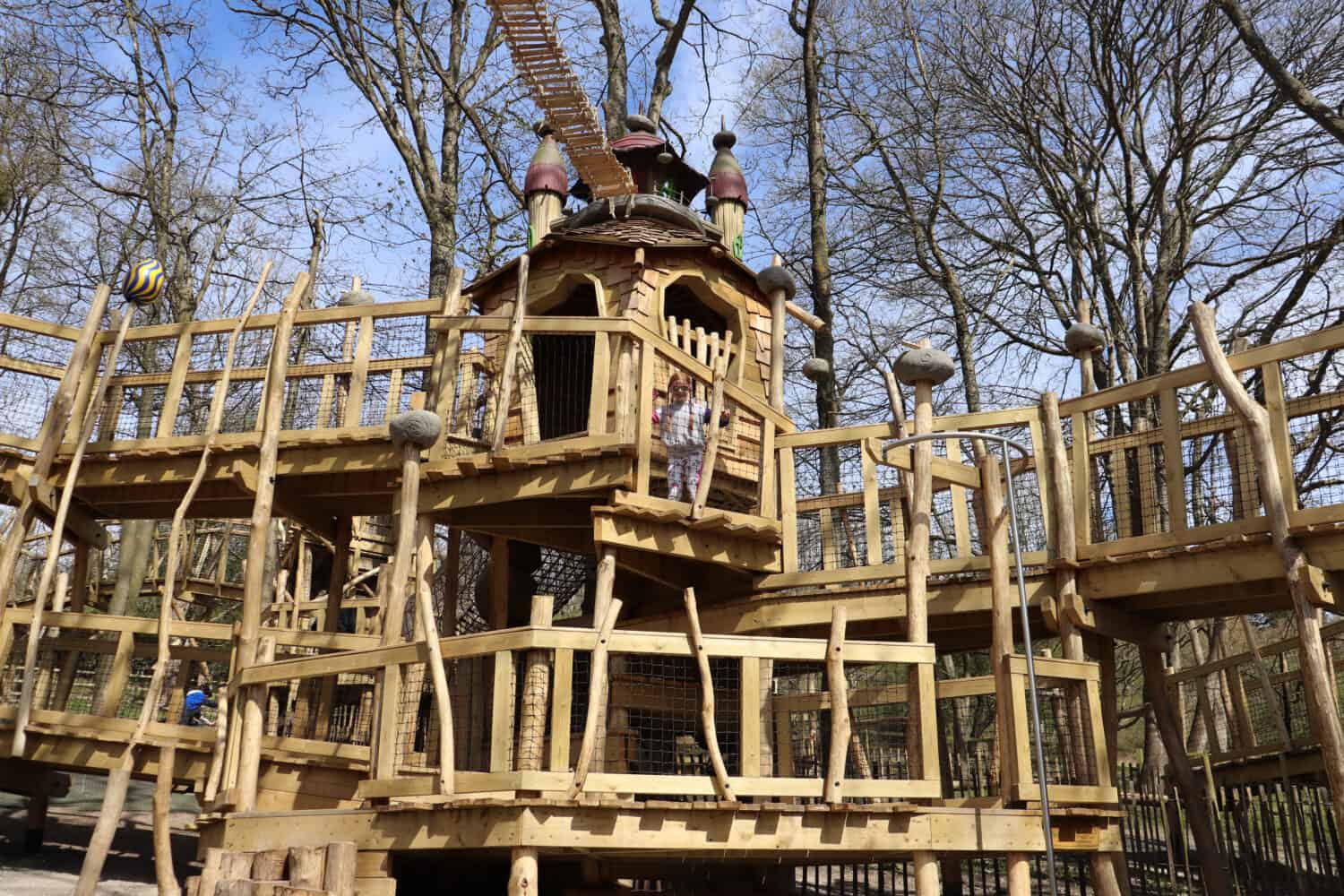 LP and Little Man's favourite part of the play area was the giant slides at one end. With two different heights, they are great fun for all ages. There's also a high climbing wall behind the slides which left our heart in our mouths but Little Man loved!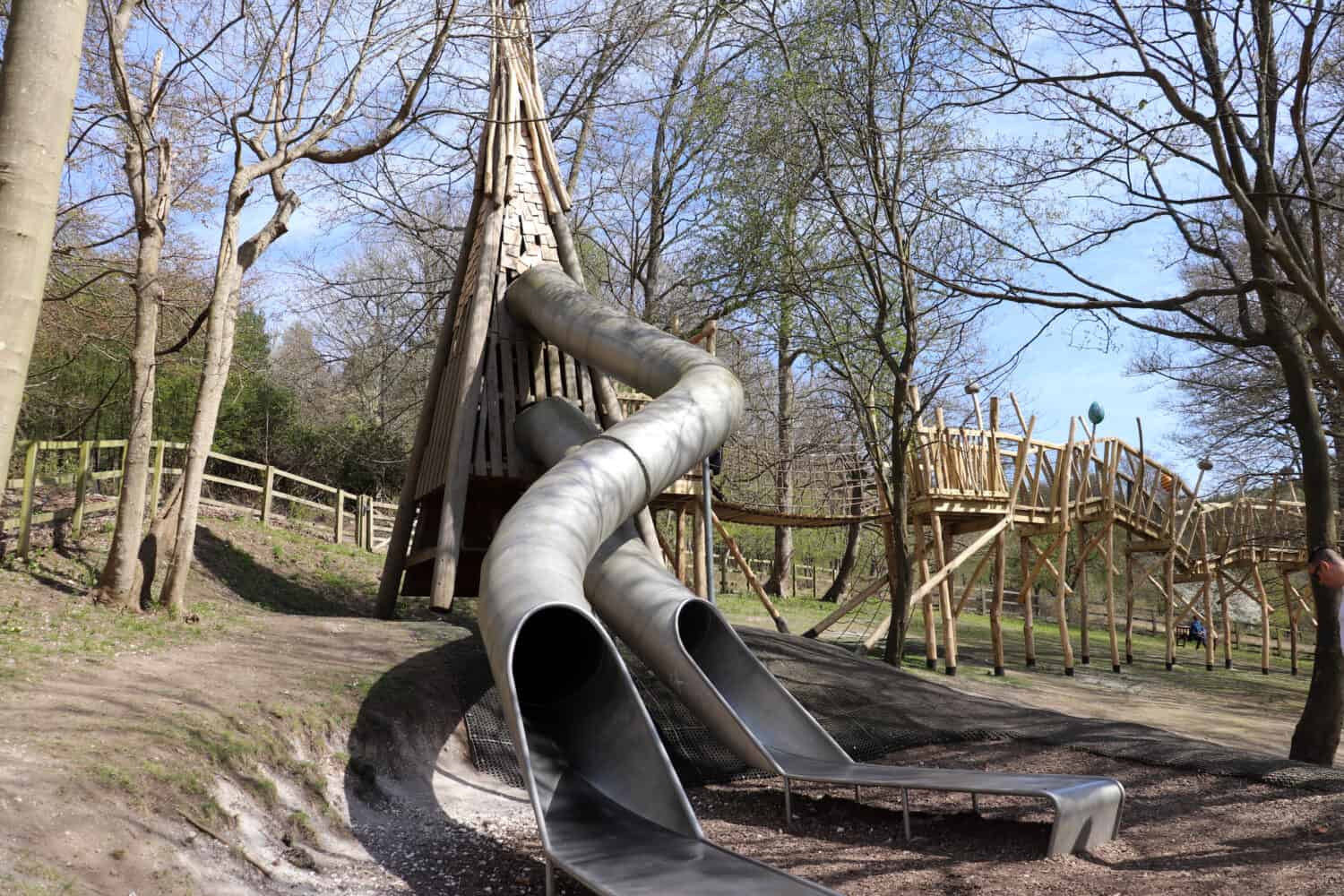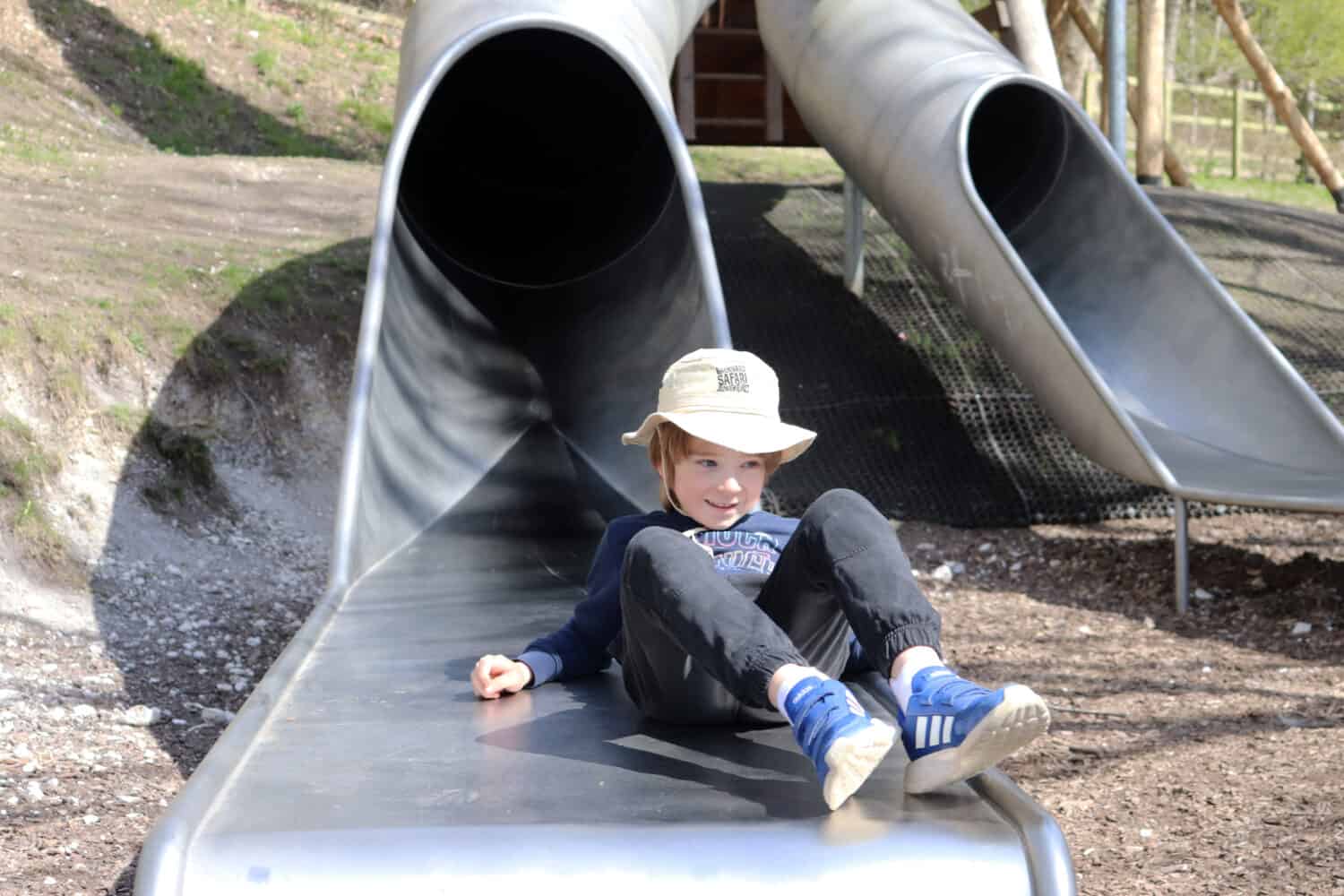 Our Easter ticket included three hours in the gardens and play area which was just the right amount of time to have a picnic and enjoy everything. Plus, the kids got a lovely chocolate treat at the end! We all had such a lovely day and can't wait to go back for another day out in the future.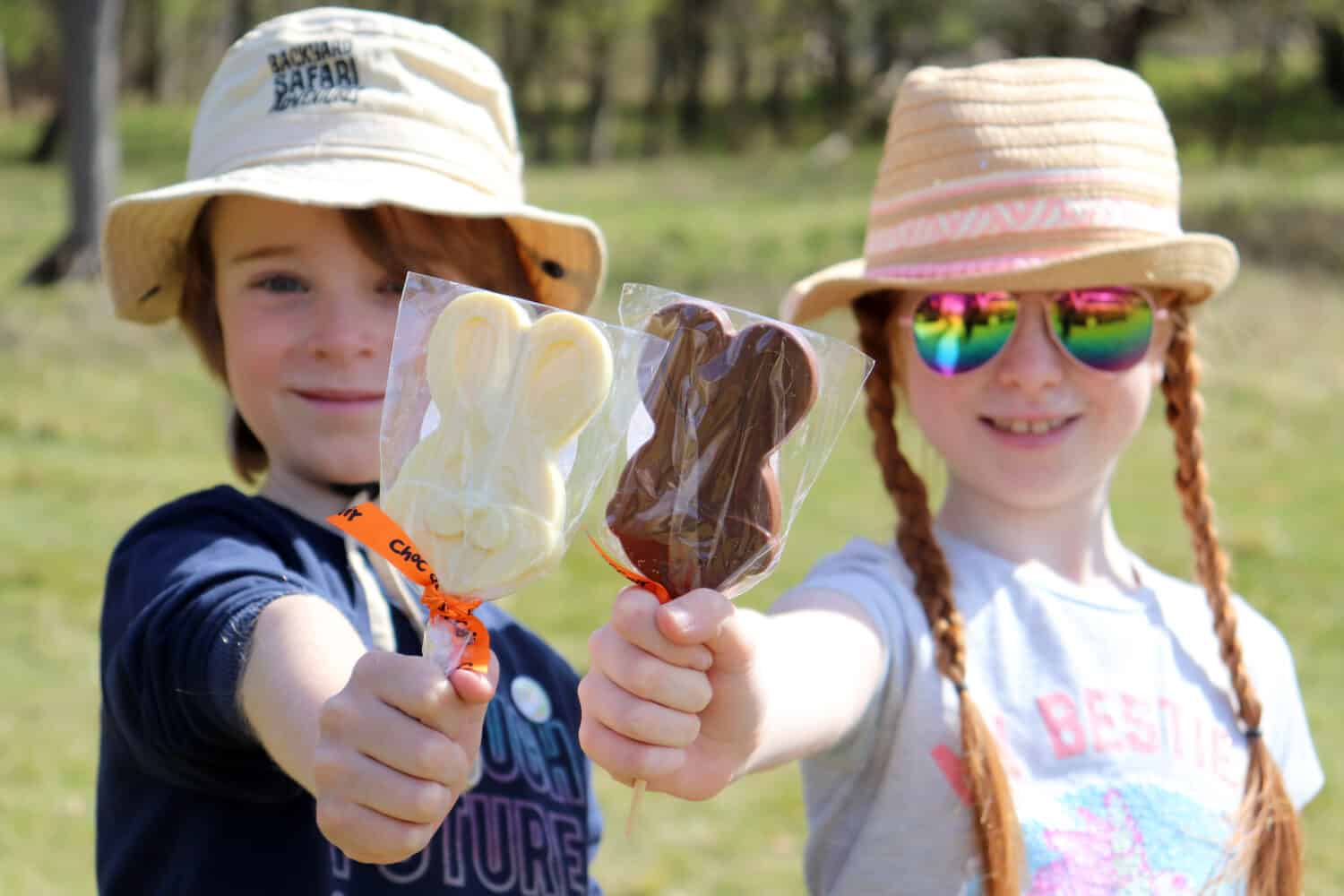 We'll definitely be visiting again when the stately home opens back up to learn more about the history of Stonor House – especially as parts date back to the 17th century! We really love exploring historic houses and old buildings whilst finding out more about them.
You can find out more about Stonor Park events and opening times or book Stonor Park tickets over on their website.