We love finding somewhere new to explore and were super excited when we discovered Gatton Park and Gardens a few weeks ago. Open the first Sunday of each month and just outside Reigate, it's a hidden gem we couldn't wait to see for ourselves.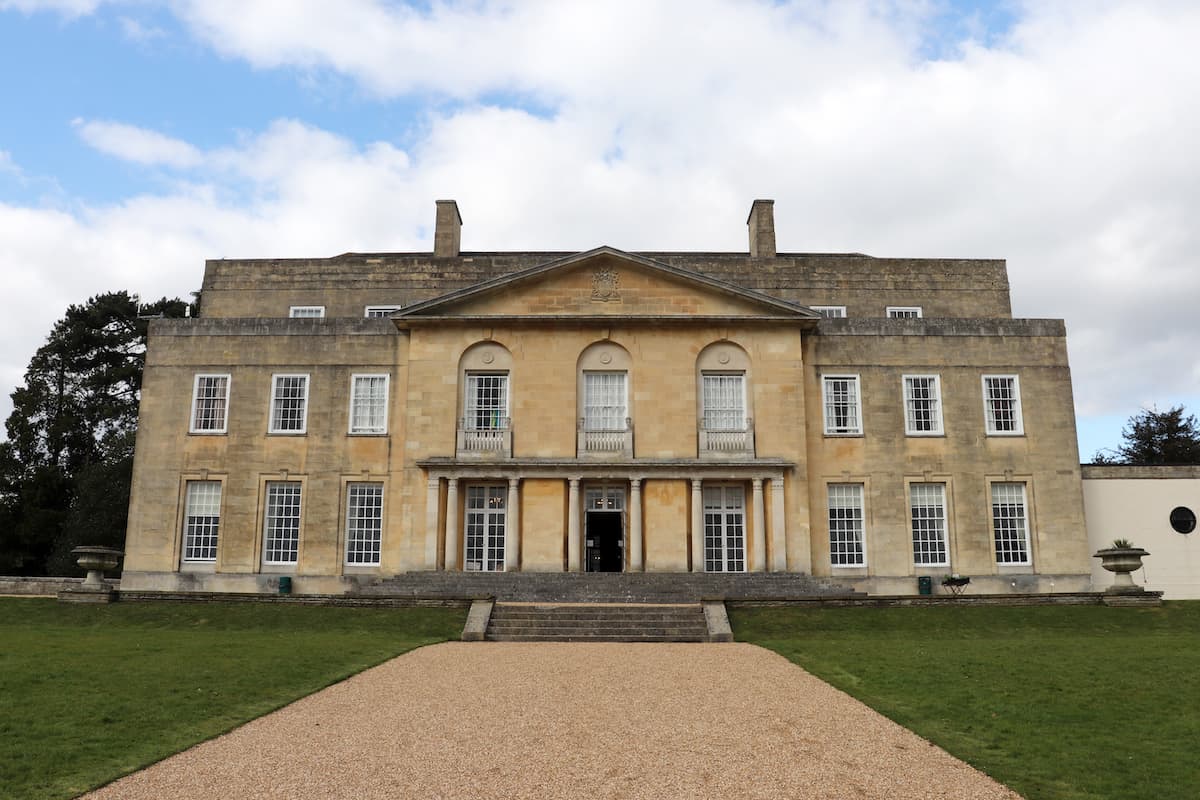 What is Gatton Park?
Gatton Park is Edwardian gardens and a beautiful historic parkland designed by Lancelot Capability Brown between 1762 and 1766 although the park at Gatton dates back all the way to the mid 15th century.
Gatton Park now features a main lakes, smaller ponds and a serpentine canal. Around them sit the Japanese Garden, Pleasure Gardens and so much parkland to explore. It's somewhere you could happily spend all day.
Visiting Gatton Park
Gatton Park is mainly run by volunteers who all seemed so happy that we'd come to visit. It's so nice when you go somewhere and feel valued as a visitor and all the staff made us feel so welcome. We booked tickets online – with children going free – and were directed to the parking areas when we arrived.
We found that Gatton Park is situated on the site of the Royal Alexandra and Albert School and can't imagine having such beautiful landscape on the school grounds. It must be amazing for the students!
As soon as we walked through Gatton Hall and out into the grounds, we were blown away by the view. It was a real wow moment and we couldn't believe how close to the M25 we were – as it felt like we were in the middle of nowhere. We could see for miles across the Surrey Hills.
When we visited Gatton Park, the open day had a Great Gatton Mouse Hunt theme and it couldn't have been more lovely. There were crochet mice everywhere, with eight main ones to hunt out and tick off a sheet we were given. The children absolutely loved this. At 8 and 10 I always wonder how much longer they'll enjoy a trail for – and I think we have a while of enjoyment yet to come!
The mice were all hidden around the Rock Garden and the children loved looking for them. The way that Gatton Park is set out inspires you to explore. We had steps to climb or walk down, paths to follow, bridges to cross and just so many nooks and crannies to discover. It's a delightful place.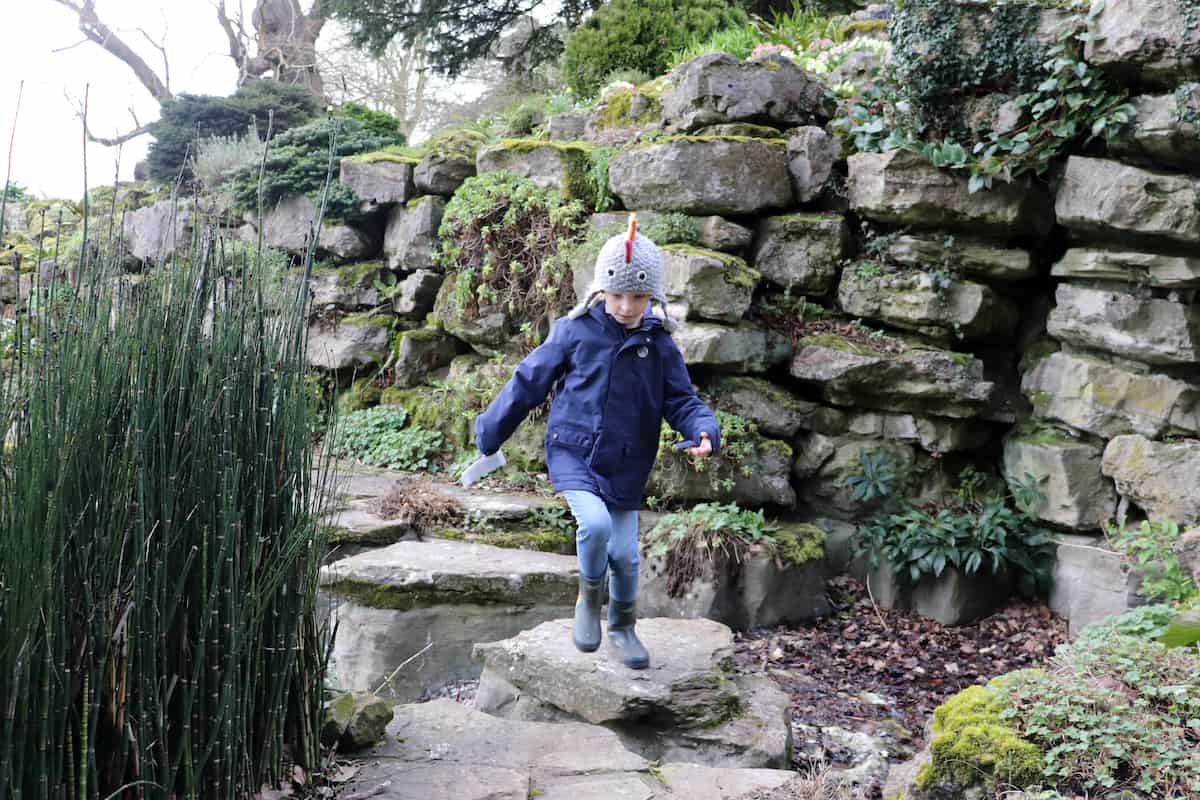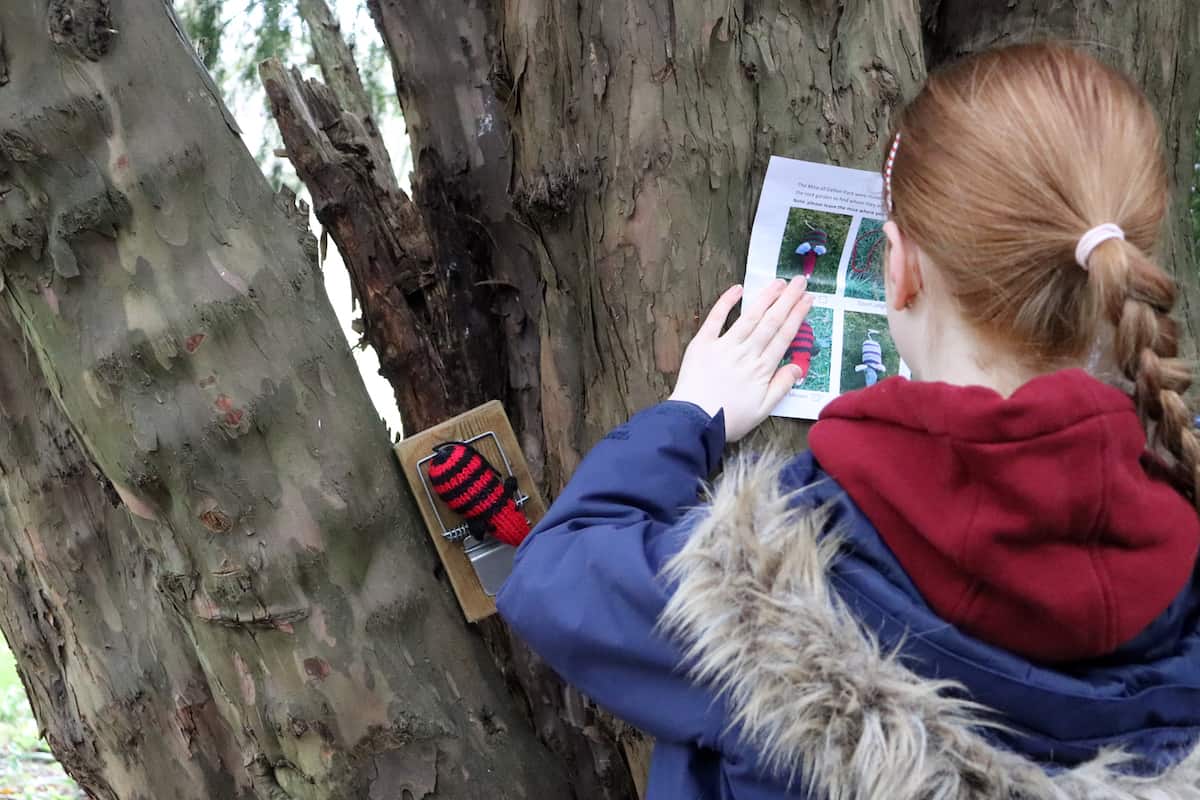 The mouse hunt kept the children occupied for ages with plenty of places to stop and sit down along the way. When we'd found them all, we walked around the lake. Although slightly muddy with the recent wet weather, it was such a lovely walk and we got to see so much wildlife and amazing views of Gatton Hall as well.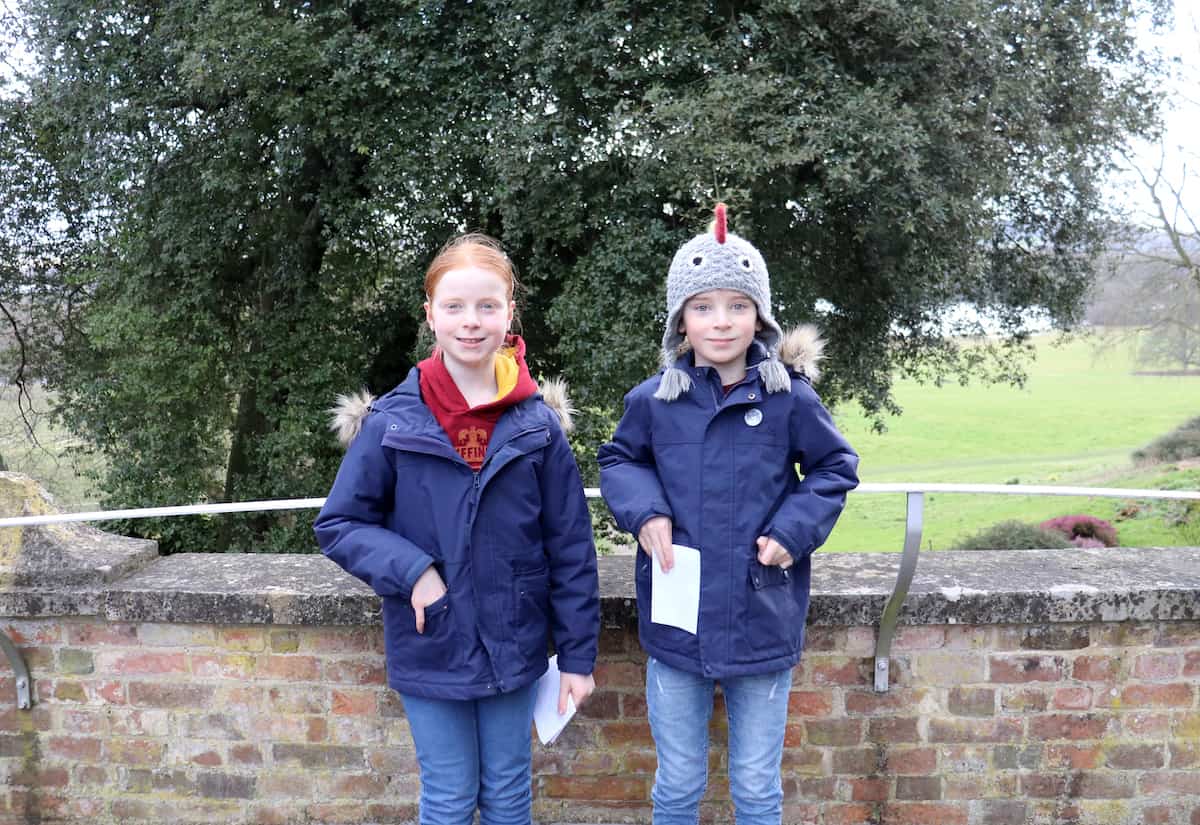 At the start of our walk we came across areas where Gatton Park host Little Seeds Forest School and Woodworking Courses. They also have Trails and Tales weekly sessions for little ones and just so many events going on – it's a really community hub and somewhere I wish we lived closer to so we could visit more often!
After the lake we explored the Japanese Gardens and the Pleasure Gardens where the children found The Wild Things Play Trail. There's so much for children to look at and explore, making it a fantastic day out. With structures to climb on, a wooden xylophone and stepping stones across narrow parts of the ponds, it was great fun for LP and Little Man.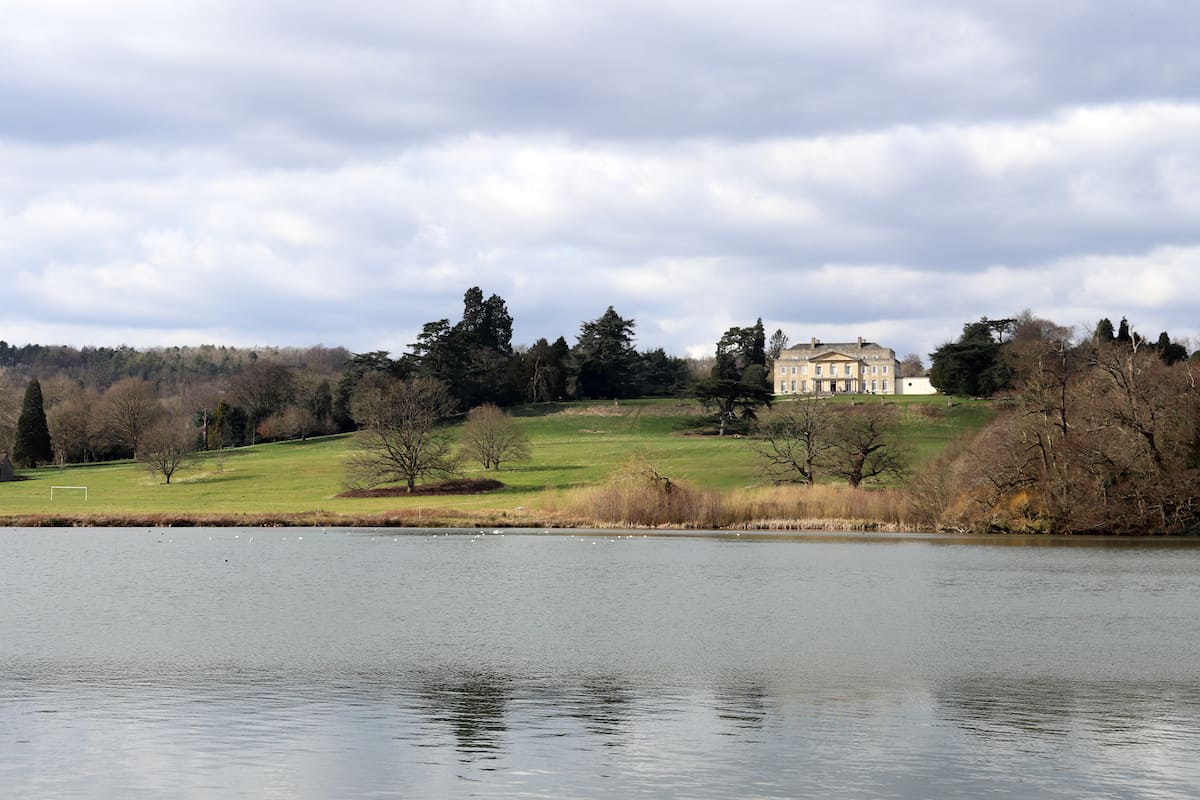 We spent a good few hours at Gatton Park and finished our day with hot drinks and cake in Gatton Hall. Everything was great value and the cakes were homemade – it was lovely. We took the time to find out more about Gatton Park history and the children made their own craft mice – and got cuddly ones to take home with a small donation.
Gatton Park couldn't have been a nice day out. The staff were lovely, the grounds were beautiful and it was a really affordable day out that the children loved. We'll definitely be back.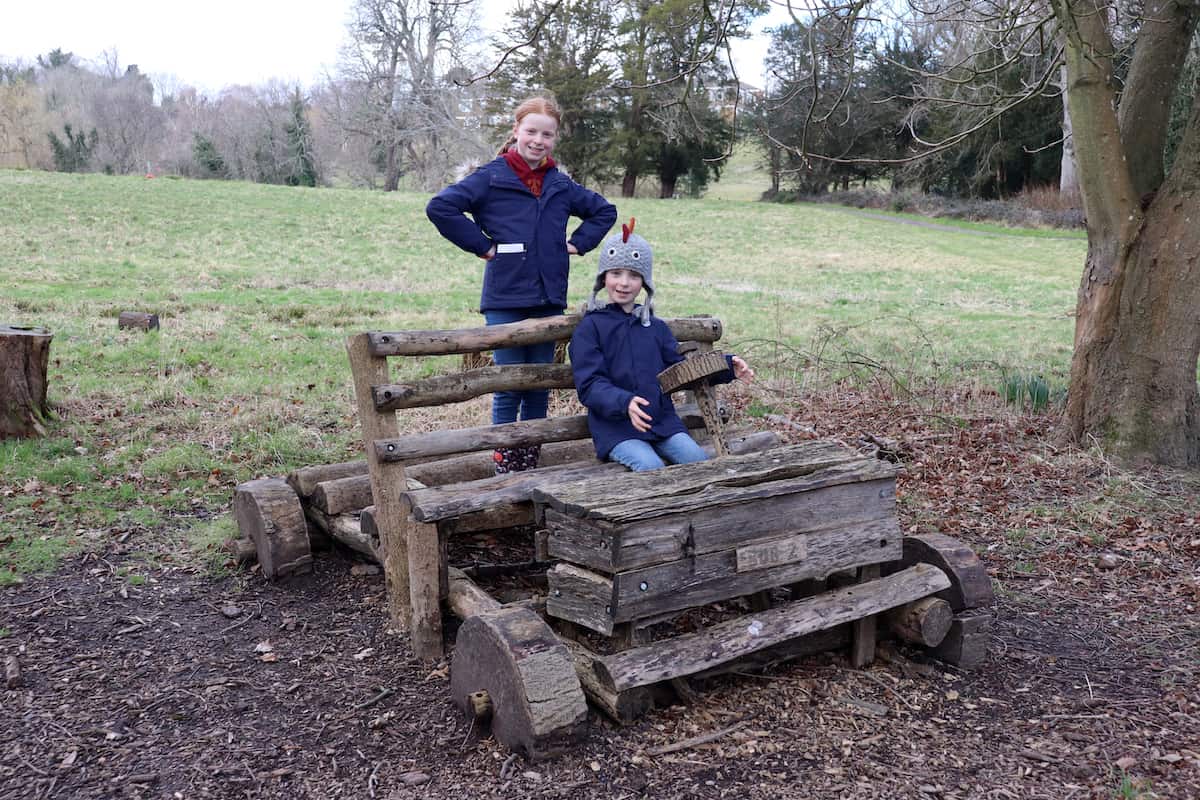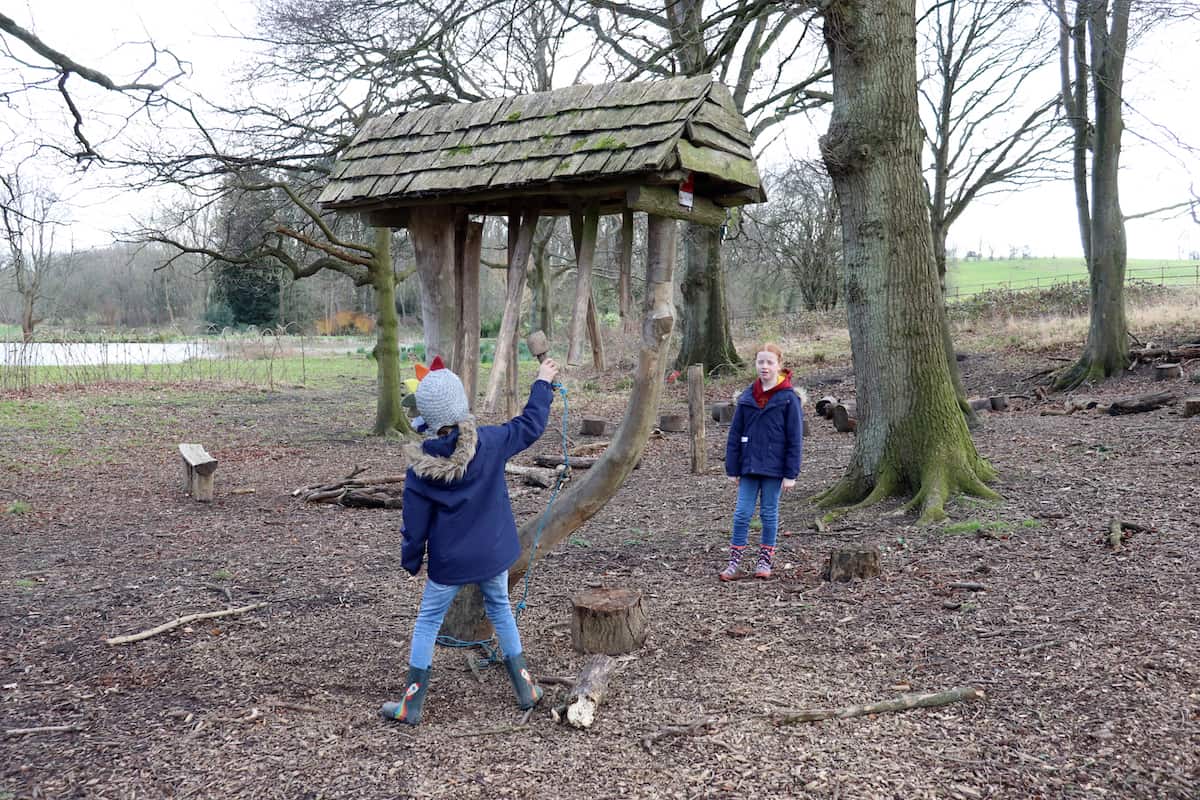 Gatton Park Walks
Gatton Park is on many walking routes like the North Downs Way and there are Reigate Hill and Gatton Hill walks available through the National Trust too. It's in a really beautiful part of the country.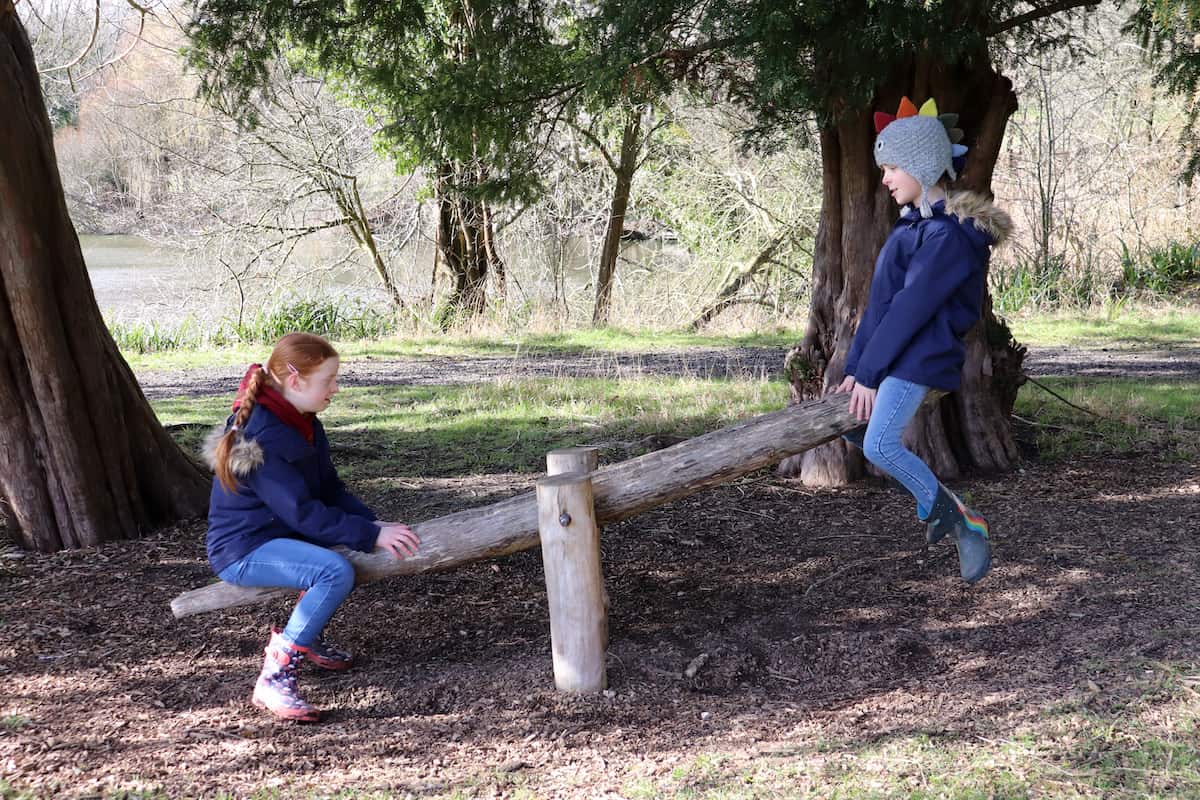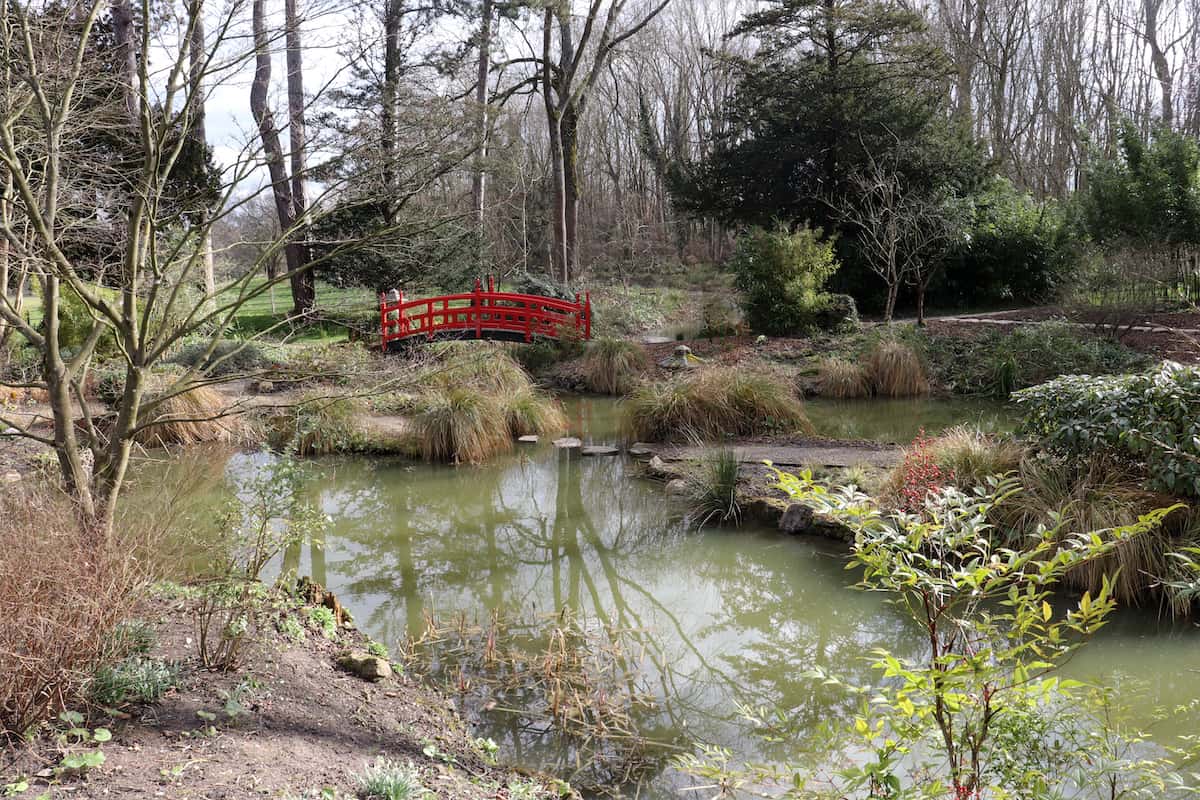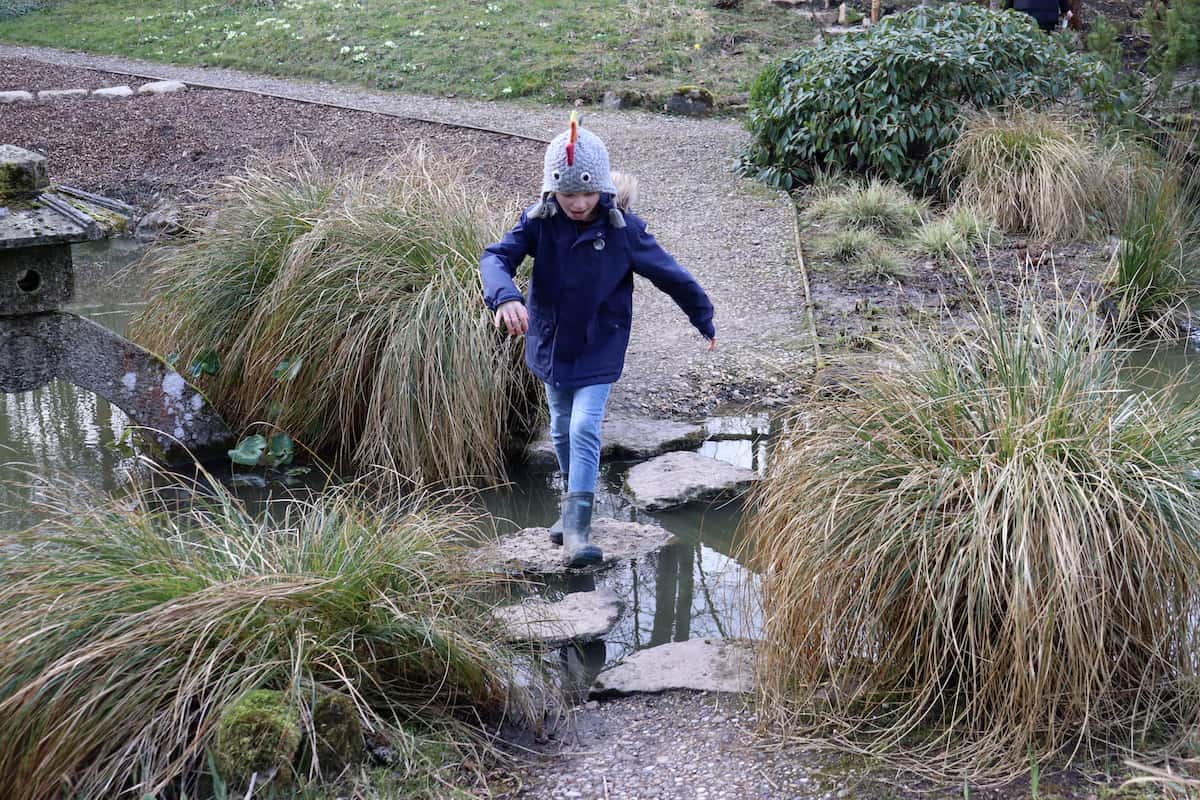 You can see all of Gatton Park's special events and check opening times over on their website and make sure you book tickets to one of their open days. They have a two day Easter Egg Hunt which looks great fun too! For reference, the Gatton Park address is: Gatton Park, Reigate, Surrey RH2 0TW