Little Man is unstoppable. First he learnt to sit at Christmas, the following month he learnt to crawl and now all he wants to do is stand up! He can't get to standing by himself yet but if we put him there he'll stand with his weight firmly on his feet – He loves nothing more than standing up!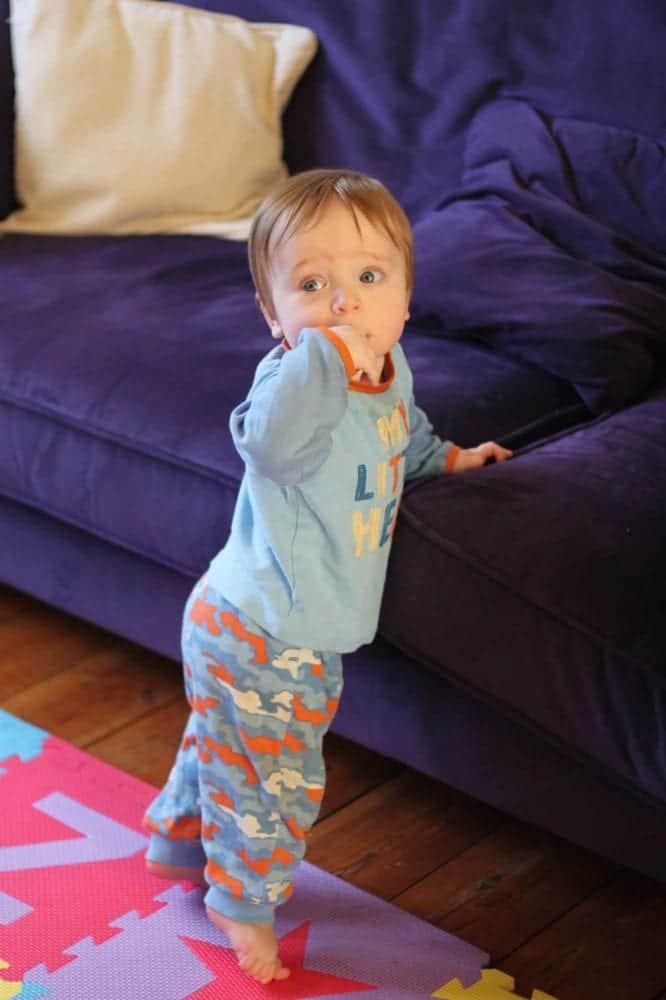 I know that this is the start of the end of Little Man's baby days. He will very soon be walking and into the world of toddler-hood. I'm enjoying the baby-ness whilst it lasts, the time before Little Man is fully mobile and the time whilst he is still happy to roll around on the floor or crawl from one thing to another.
Very soon Little Man's world is going to get so much bigger – Everything higher up will be in reach, he will be able to get everywhere so much quicker and there will be so much more for him to experience and learn. I can't wait for this time and watching him learn all of the things to come but for now I'm happy to keep hold of my gorgeous baby boy – A standing baby boy but not quite a walking one!