Disclosure: We were invited on this break for the purpose of this review however all opinions are my own.
Last weekend we were invited to Southampton to experience some of the local festive fun. It was a fantastic break and we stayed at the Room2 Southampton Hometel for the weekend.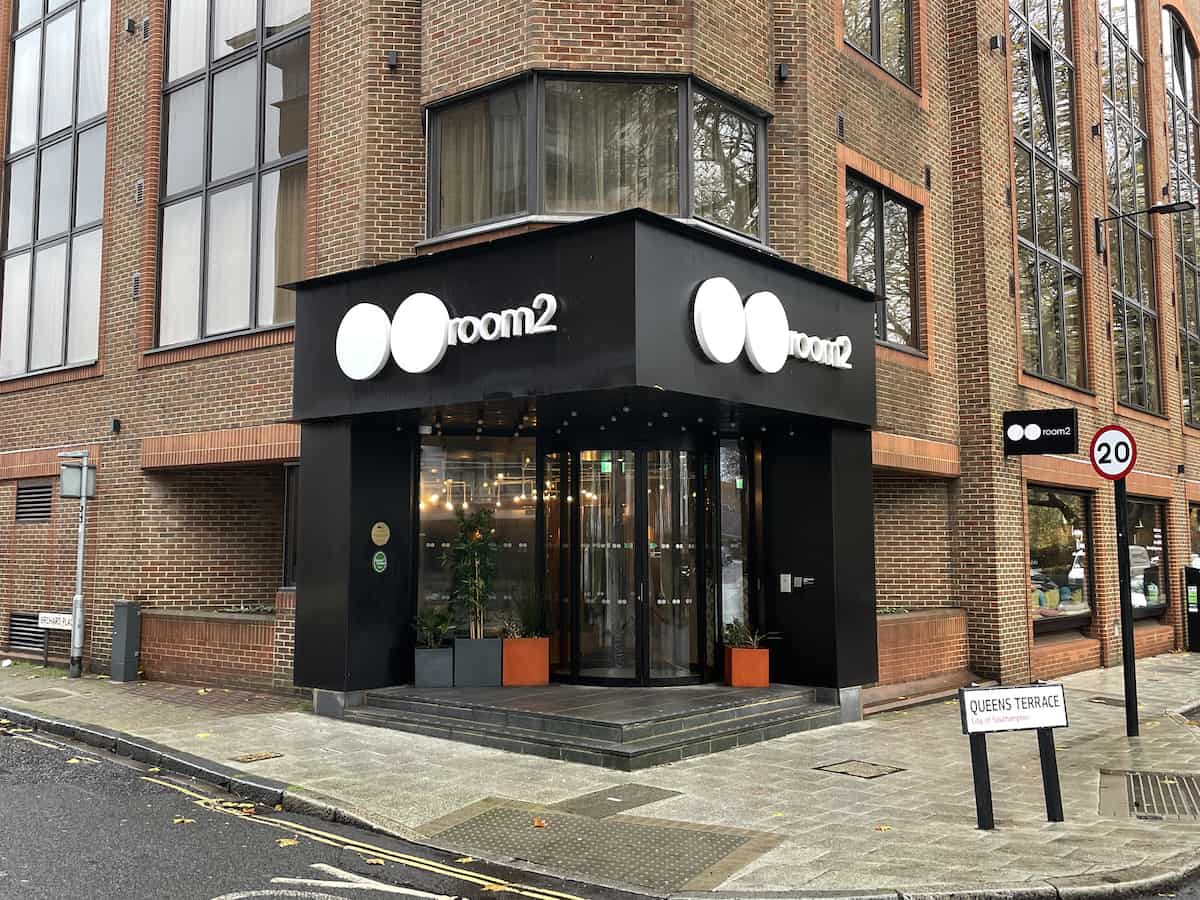 What is the Room2 Hometel?
The Room2 Hometel in Southampton is a real home from home. The hometel name sums up Room2 – it's a combination of home and hotel, and it was perfect for our family break.
The whole of the Room2 hometel has a really relaxed feel to it. There's no formal reception and instead you feel like you've walked into a really nice coffee shop, with staff who check you in on a tablet, surrounded by comfy chairs.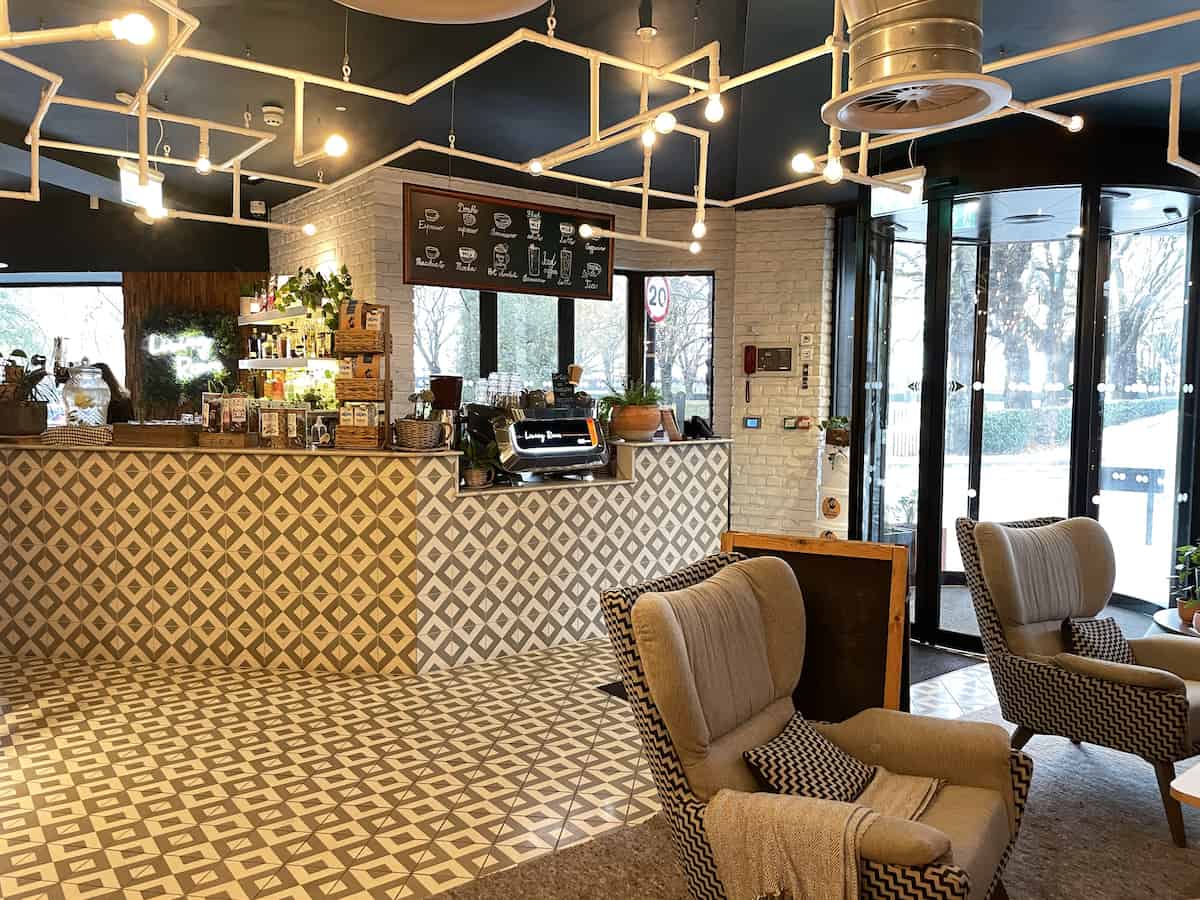 Parking at the Room2 hometel
Room2 have their own car park just behind the hometel, with parking charged at just £15 a night. The hometel is also easy walking distance from Southampton city centre and the Southampton Central train station.
The Room2 Hometel Master Loft
We stayed in a Master Loft at Room2 for the weekend and it couldn't have been better. It feels like a mezzanine style duplex apartment with a main sleeping and living area, a little kitchen, a spacious shower room and another bed tucked in above the bathroom up a set of little steps.
The children thought it was the most exciting place to stay – and we couldn't help but agree, The main bedroom is a fantastic size, with a huge window overlooking Queens Park and a retro styled sofa running the length of the room.
There was a dining area big enough for four to sit and eat comfortably, a kitchen that is fully stocked with all the pots, pans and utensils that you could need – as well as a dishwasher – and complimentary tea and coffee.
The cubby bed upstairs has a handy storage area and is perfect for children. Plus, the whole room has plenty of storage space – and there's even a safe, ironing board, hairdryer and so many other little extras to make it as homely as possible.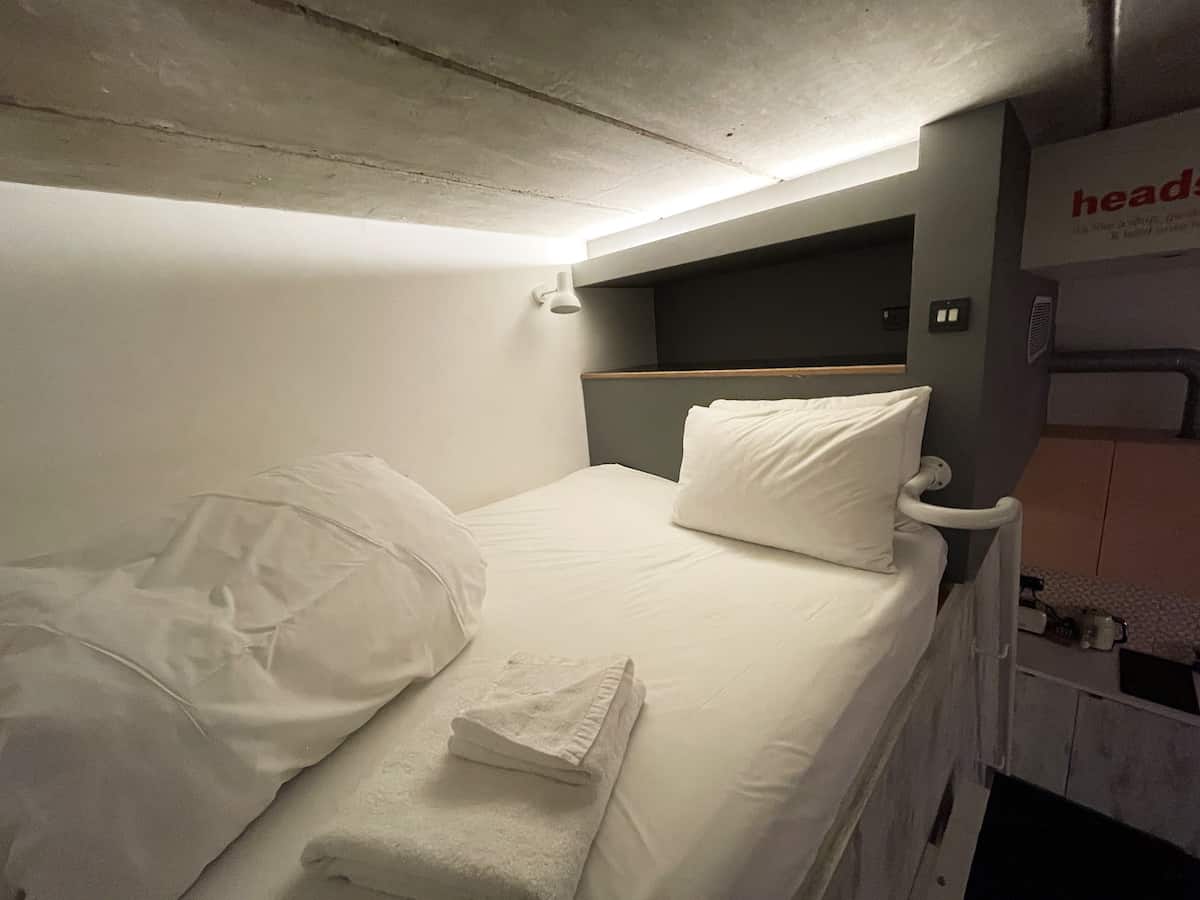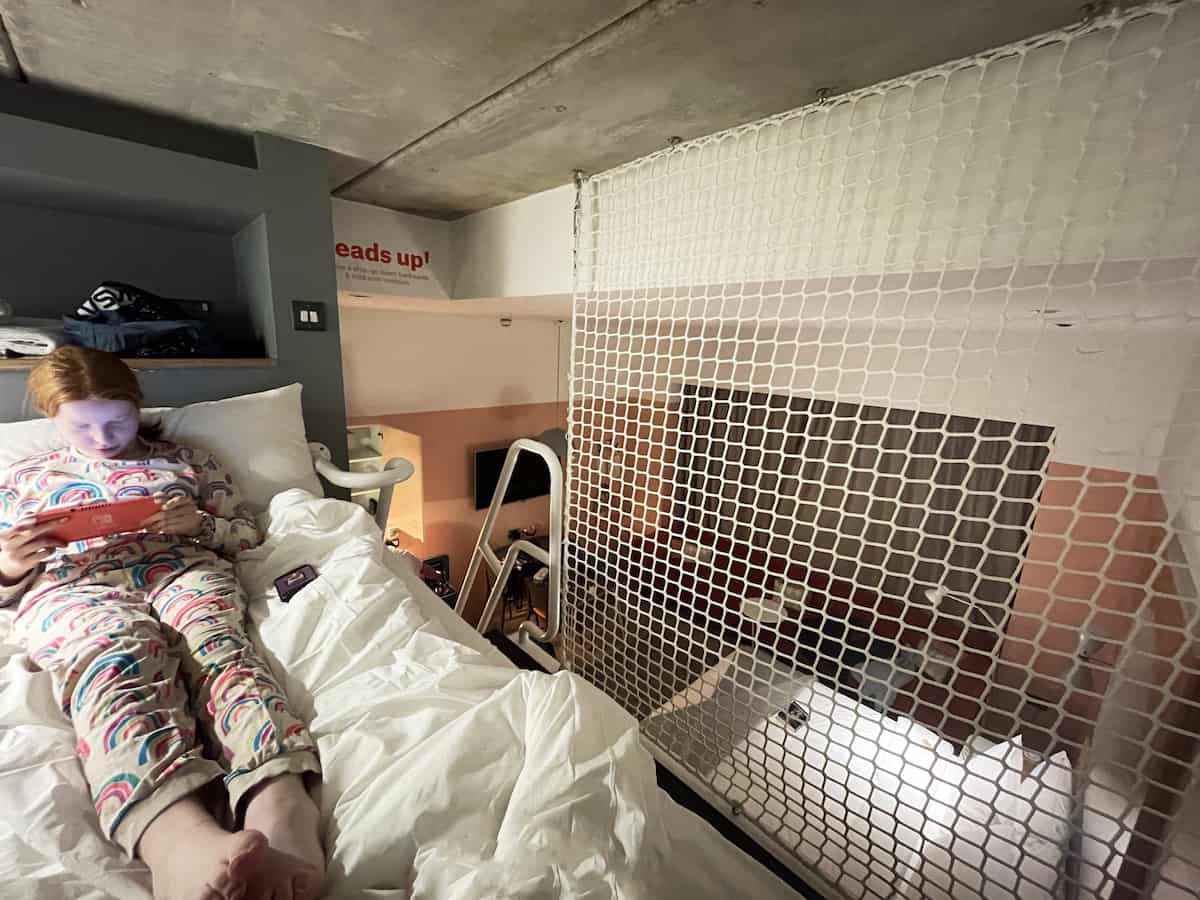 The bathroom was a fantastic size, complete with plenty of towels and complimentary toiletries. The whole room was a fantastic space for a family break.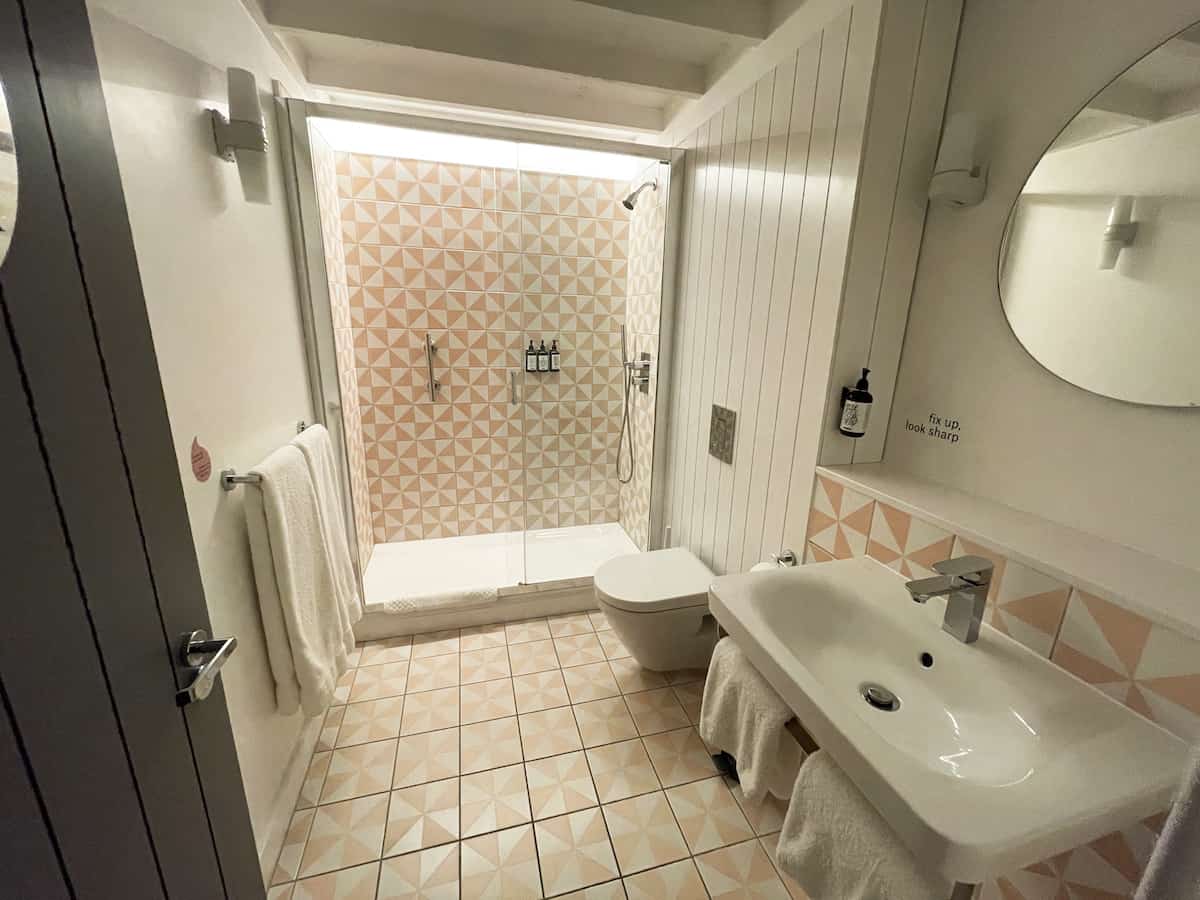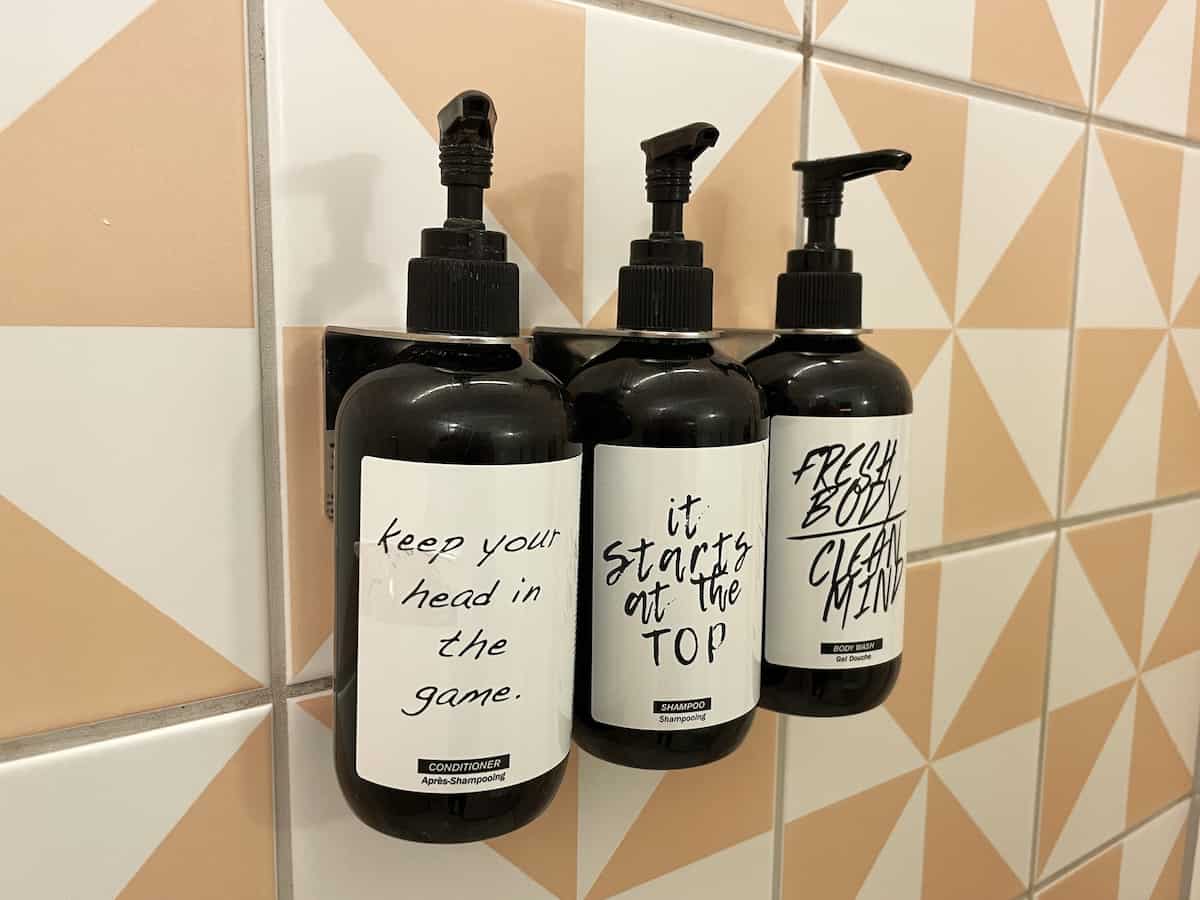 There was also a big TV with Chromecast, a digital radio, USB charging points and superfast wifi – much to the children's delight! Room2 have thought of everything with the Southampton hometel.
A good night's sleep at the Room2 Hometel
We all slept really well at the hometel. The blackout curtains were fantastic, the beds were comfortable and the hotel was pretty quiet both inside and out.
The Room2 breakfast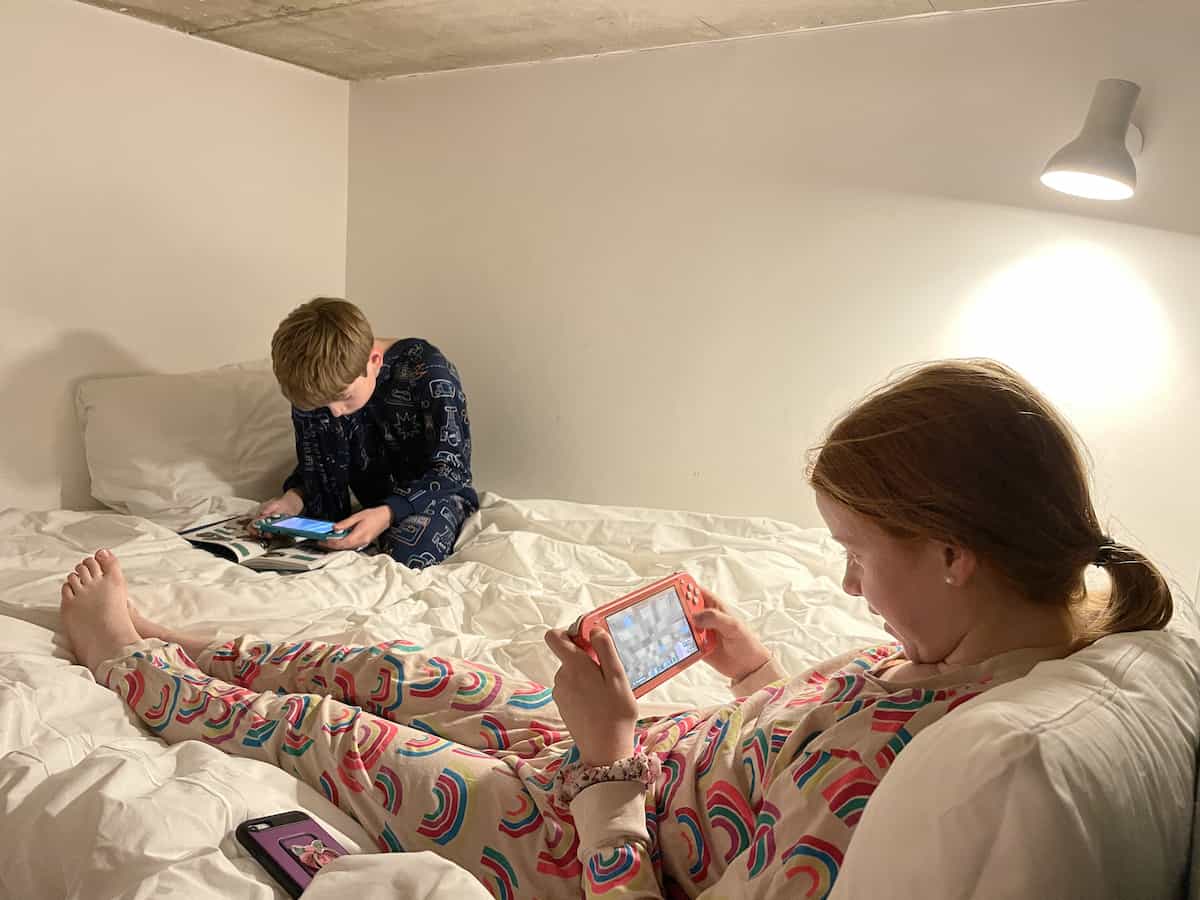 When we got up in the morning we were greeted by breakfast bags outside our door. With a selection of milk, cereal, orange juice, fresh fruit, a pastry and yogurt, it was a really nice way to start the day – and also provided snacks for the day ahead. A great alternative to a cooked hotel breakfast.
The Room2 facilities
As well as our room we had access to the rest of the Room2 facilities. They have a bar and the Living Room which is a great place to relax and grab a snack or drink.
We loved staying at the Room2 hometel. It was relaxed and comfortable with everything we needed when travelling as a family. With various room sizes, there will be something perfect for every party size and the Master Loft is fantastic – one of the nicest spaces we have ever stayed in.
You can find out more about Room2 hometels over on their website and check out the Room2 Hometels in Chiswick and Hammersmith too.