Disclosure: We were sent the featured products for the purpose of this post however all opinions are my own.
There really is nothing like traditional toys. They make me feel nostalgic and have a timeless quality that I know both adults and children will love for generations. Rooi sent me a selection of their Robert Frederick Great Majesco products to try out and as soon as I saw the range I was excited – they were the sort of thing I'd loved as a child that I knew the children would still love today.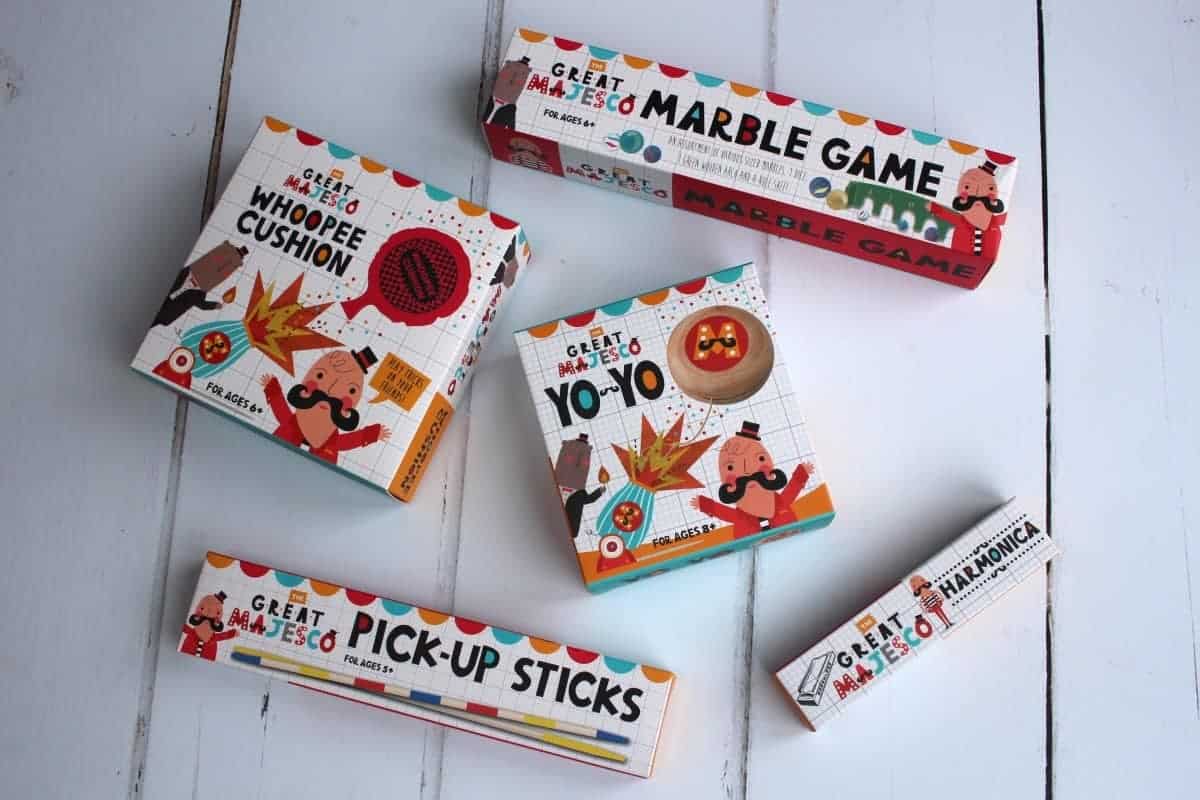 The Great Majesco range from Rooi consists of a Whoopee Cushion, a Harmonica, a Yo-Yo, Pick Up Sticks and a Marble Game. They are all individually boxed, making them beautiful gifts and the perfect stocking fillers.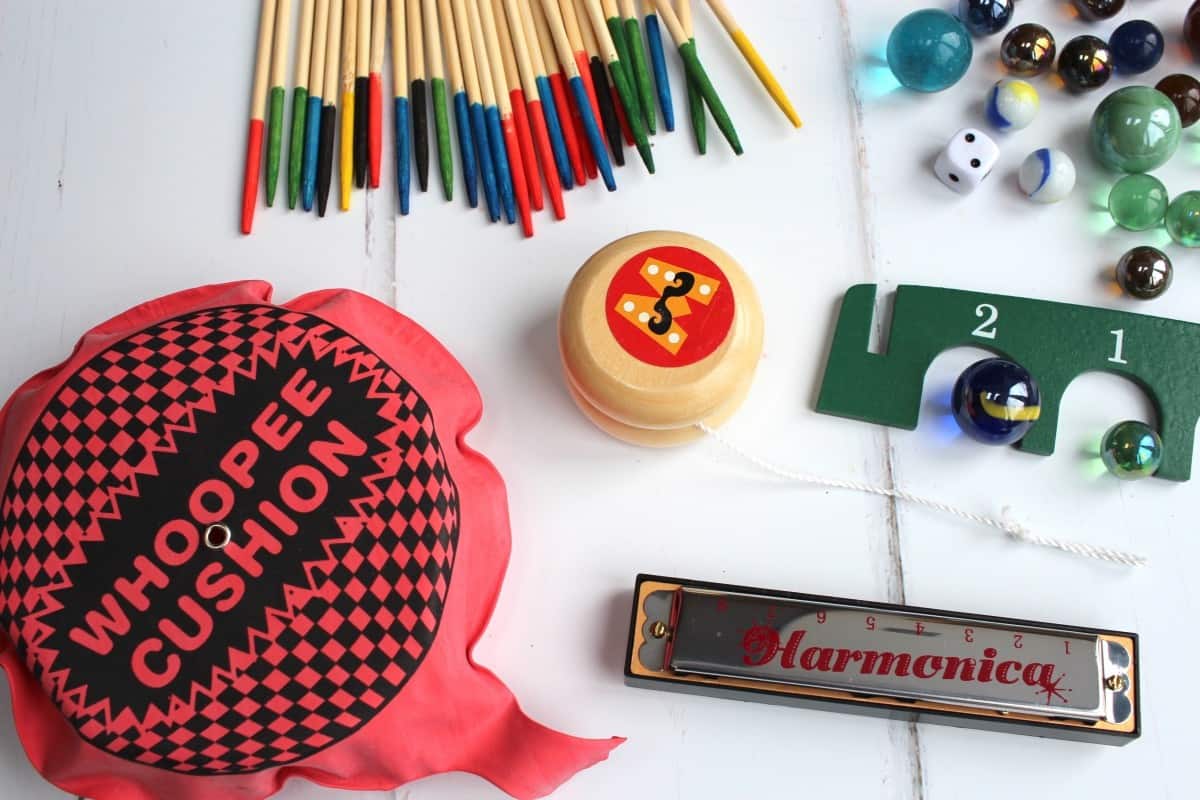 I was impressed with the quality of each of the products and just know that they are made to last. The yo-yo worked so well, going up and down the string effortlessly and is so beautifully crafted out of solid wood. The whoopee cushion is a play room must have and the children have already loved their introduction to practical jokes – putting the whoopee cushion all around the house in the hope we'll sit on it before we spot it!
Pick Up Sticks is something I have always seen in shops but never played. The object of Pick Up Sticks is to pick up one stick at a time without the other sticks moving. Each colour of a stick represents a score and the person with the highest score at the end wins. The children didn't have enough patience for this game just yet – they just wanted to pick up all the sticks, but I can imagine it being a great game for after dinner at a family gathering or Christmas.
Marbles is also something I have never played although I used to collect marbles as a child. The set of marbles were beautiful – all different colours and sizes. They were the sort of marbles I would have spent hours admiring as a child! It came with a wooden goal to aim your marbles at and a dice so that you can actually play marbles with purpose – rather than just collecting them like I used to.
The last toy was a harmonica that I was expecting to be very much toy-like. But it was really well made and made a nice sound too. I used to play the harmonica as a teenager and the sound from this one was pretty good for anyone wanting a nice instrument to learn to play.