Disclosure: We were sent the featured products for the purpose of this post however all opinions are my own.
LP and Little Man love to choose their own clothes now. They have their own sense of style and know exactly what they like. But, one thing they both love is bold, bright colours so when Little Green Radicals sent us a link to their new range of clothes I spent quite a while browsing it with the children to see what they'd love to wear.
Little Green Radicals sent LP and Little Man an outfit each and in the end we went for clothes that complimented each other – as many of the ranges do. It's so nice to be able to pick clothes that are great for both boys and girls, where they can match without wearing completely the same outfit and where their own personality is able to shine through.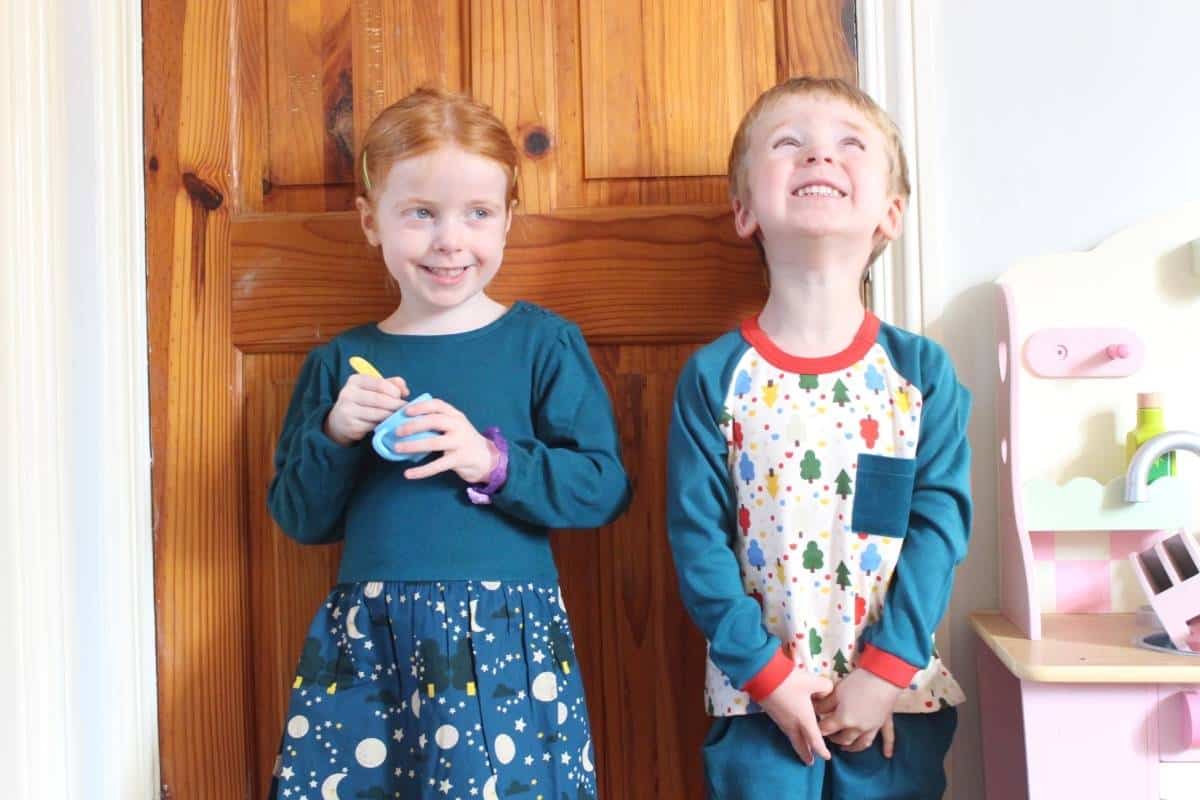 LP loved her Moon and Stars Dress and matching Leggings. The deep blue really suits her colouring and the moon and stars design is just beautiful. She's a very petite five year old and the 4-5 size fitted her well, as expected, and she even said how comfortable her new dress is.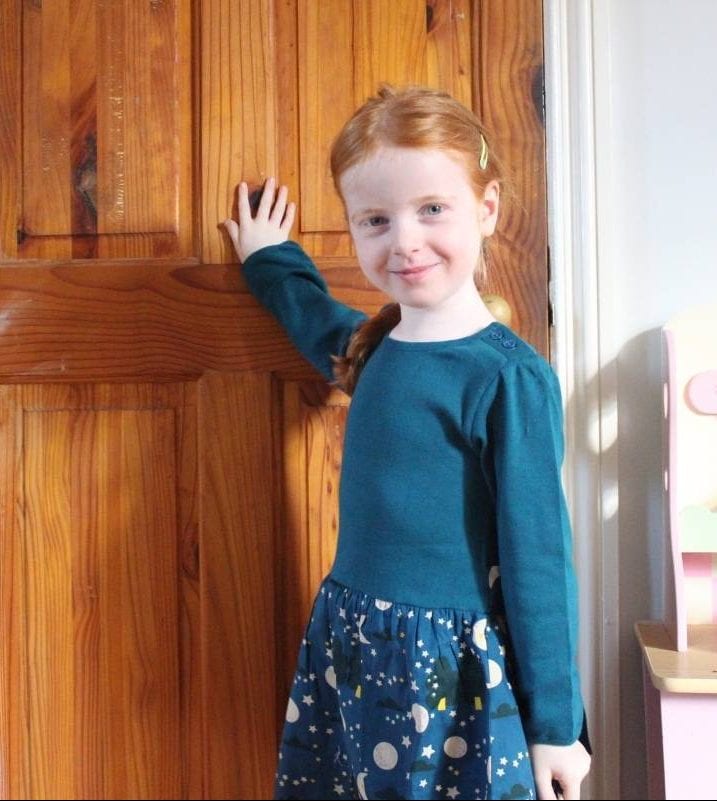 The dress has a pretty bow detail at the back and buttons to fasten at the shoulder – although LP could easily put on and take off the dress without undoing the buttons. The long sleeves are perfect for this time of year and although LP loved having leggings with the dress it would go well with tights too – the perfect dress for layering.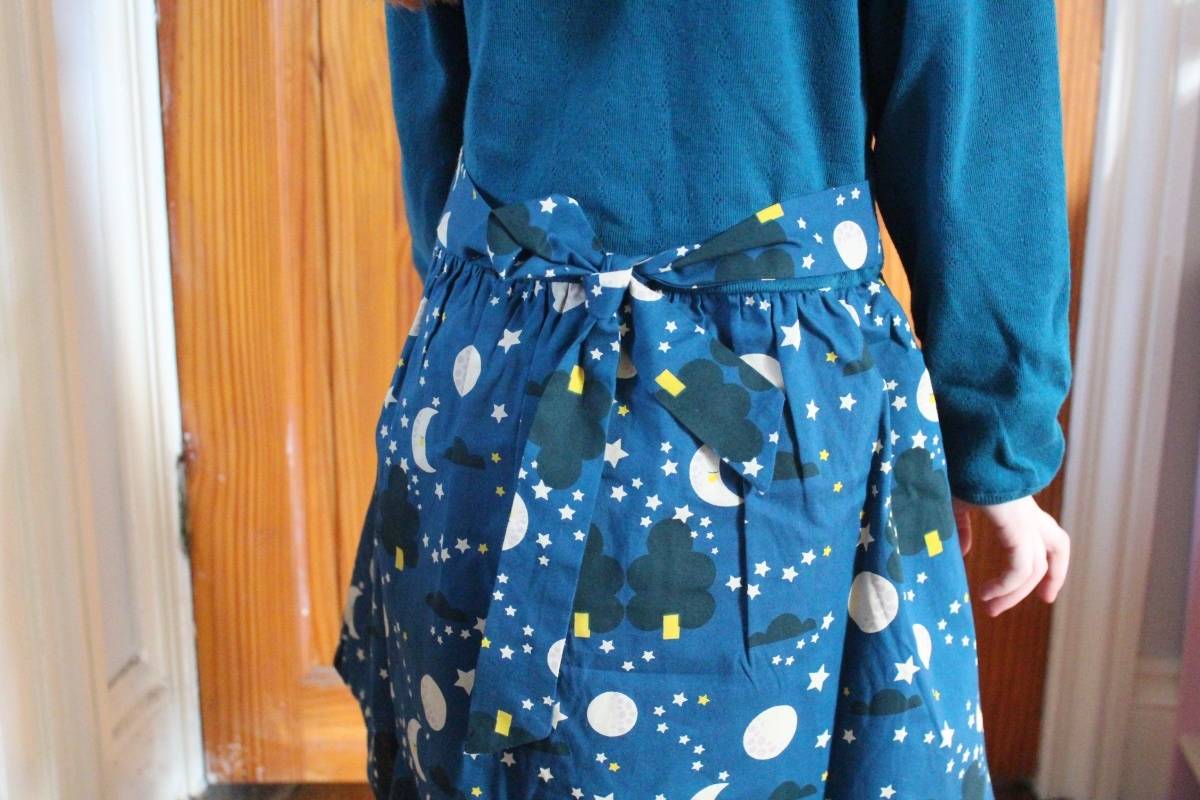 Little Man chose the Deep Blue Star Joggers as we are a family of star lovers – and the stars on his knees were so cute! They really brightened up his wardrobe of typically plain joggers and he loved them from the moment he put them on.
Along with his joggers he had the Deep Blue Magic Forest T-Shirt which was full of colour and so comfortable. It has a retro feel to it and reminded me of the beautiful prints from my own childhood.
Like all Little Green Radicals products, LP and Little Man's outfits are made of 100% organic, fair trade cotton – making the clothes kind to their skin and good for the cotton trade too! It's always good to know that a brand has good ethics and are working to give children the best quality when it comes to their clothing.
LP and Little Man couldn't be happier with their new outfits. They look great, are so comfortable and stand out from the crowd. What more could children want?