Disclosure: We were invited on this break for the purpose of this review however all opinions are my own.
We have just got back from a half term break at Butlins in Bognor Regis. We went with my friend and her two children and we were looking forward to seeing whether Butlins could keep four young children entertained.
Butlins let you arrive on resort from 1pm and check in is at 3pm or 4pm depending on your package and accomodation options. We arrived just before 1pm and took some of the last parking spaces in the car park so I would definitely aim to arrive earlier rather than later. There was quite a queue for check in but it moved quickly and the service was seamless – we were impressed that, despite our early arrival, our room was ready for us and we went straight up to make ourselves comfortable.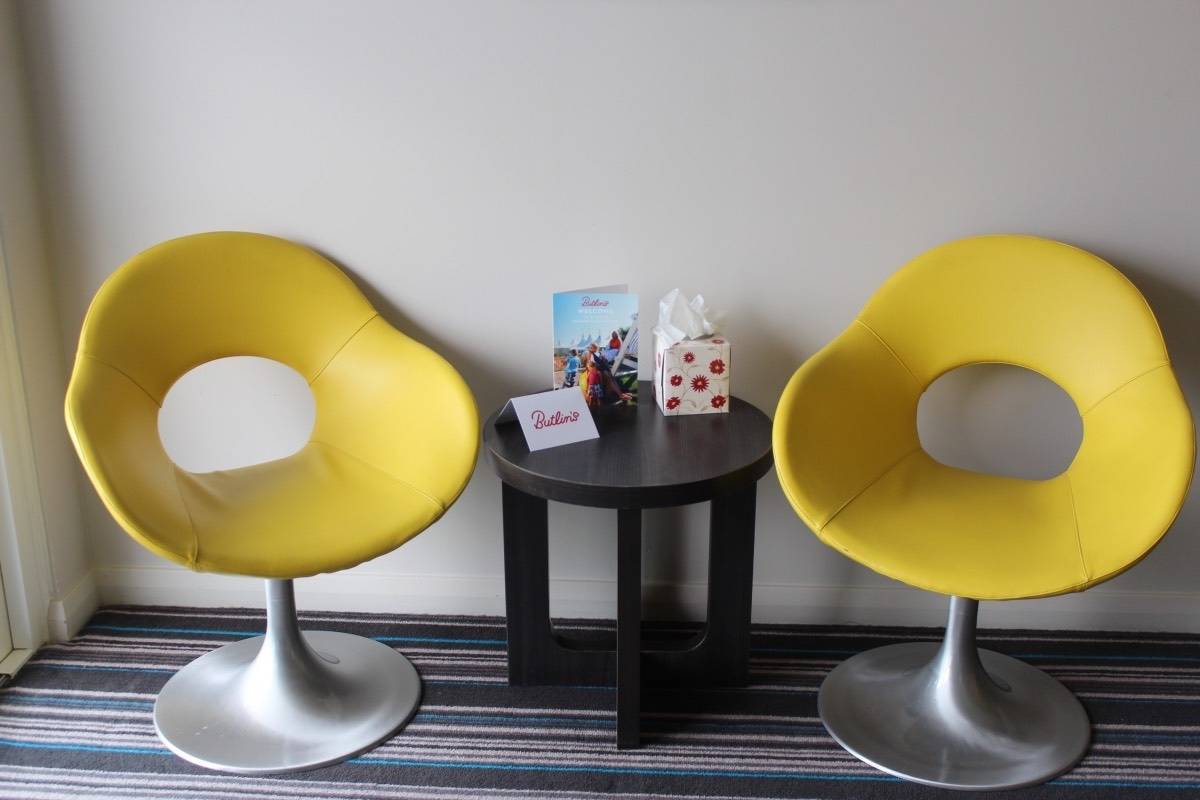 We had adjoining family rooms in the Wave Hotel which were beautiful and perfect for our stay. Each room had a double or twin beds and then a separate bunk bed room – with the children having their own TV on each bunk!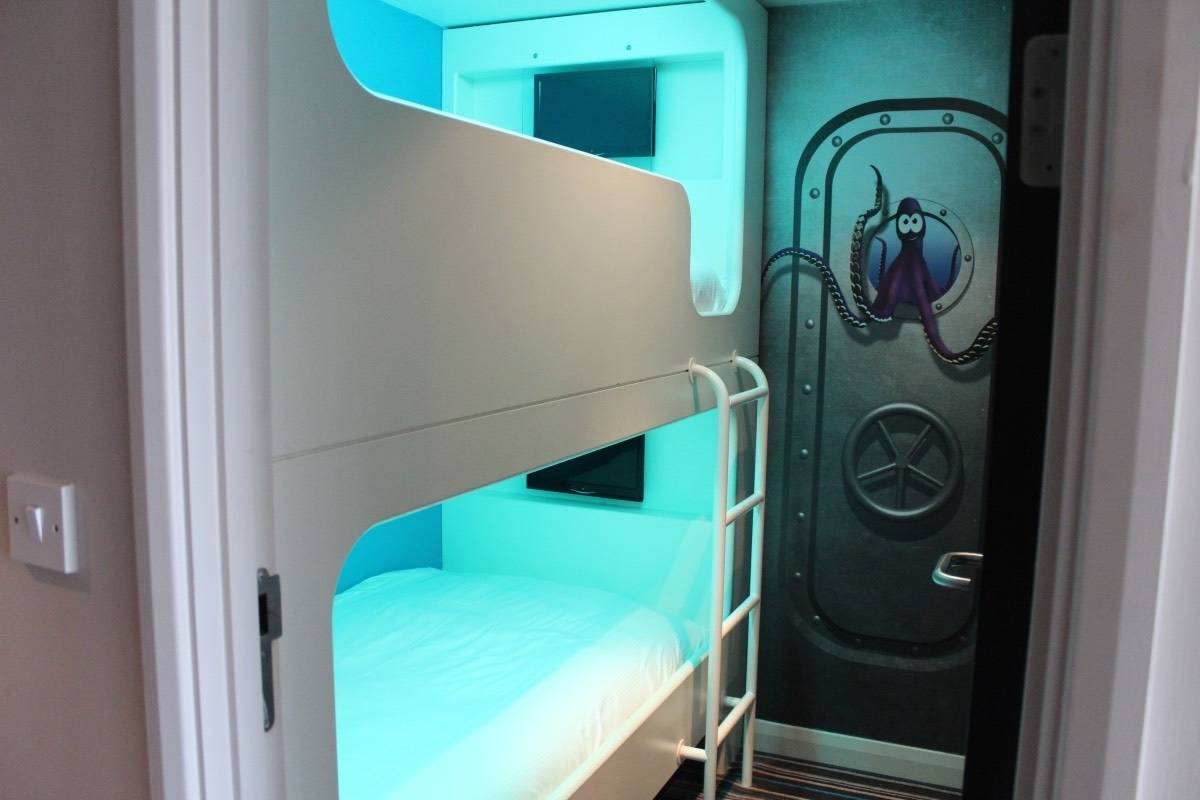 The bathroom had plenty of towels and a really powerful shower over the bath. There were complimentary toiletries and everything felt so fresh and new. There was a daily maid service and our towels were even made into animals each day – complete with stick on eyes! The children loved this and we really appreciated the little touches.
Our room was a lovely base for our stay, complete with a balcony to sit out on and even a mini fridge in the wardrobe! There was a well stocked tea and coffee tray with a kettle as well as an iron and ironing board. We really couldn't have asked for anything more.
During our stay we had a premium dining package that made the break, especially with children, so much easier. We were able to go to The Deck restaurant for breakfast and dinner each day and help ourselves to the buffet. The food was so much better than I had been expecting and was definitely up to al a carte restaurant standard.
For breakfast there were so many cooked options – including fried bread, black pudding, kippers and boiled eggs as well as a club sandwich station to get toasted club sandwiches made to order and an omelette station to get a freshly cooked omelette with your choice of filling. There was also fresh fruit, yogurts, ham, cheese, breads, pastries and cereals – oh, and the pancake section too.
The children had their own section of the buffet, at a lower height so they could help themselves and with things they would like – smaller sausages and scrambled egg at breakfast and things like chicken nuggets, chips and beans at dinner time.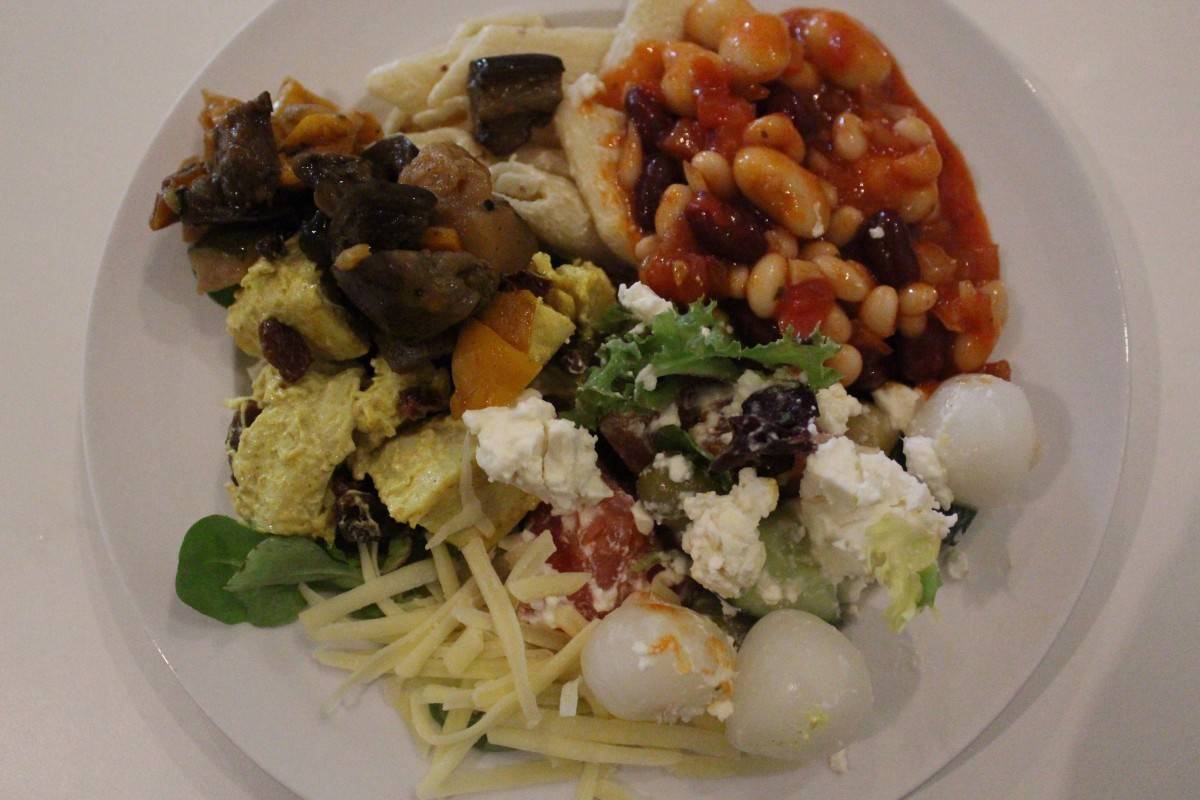 The dinner buffet was just as amazing as the breakfast one with a fresh pasta station, salads, bread, cheese and crackers and so many main meal options like lasagne, stew, curries or more simple dishes like fish and chips. There were dips, gravy and side dishes available for everything and there was always a roast dinner option too.
Juice, water, tea and coffee were also included but you had to pay extra for other drinks. The children were pleased to see unlimited ice cream on offer – and even jelly and sprinkles! The dessert options were as good as the mains!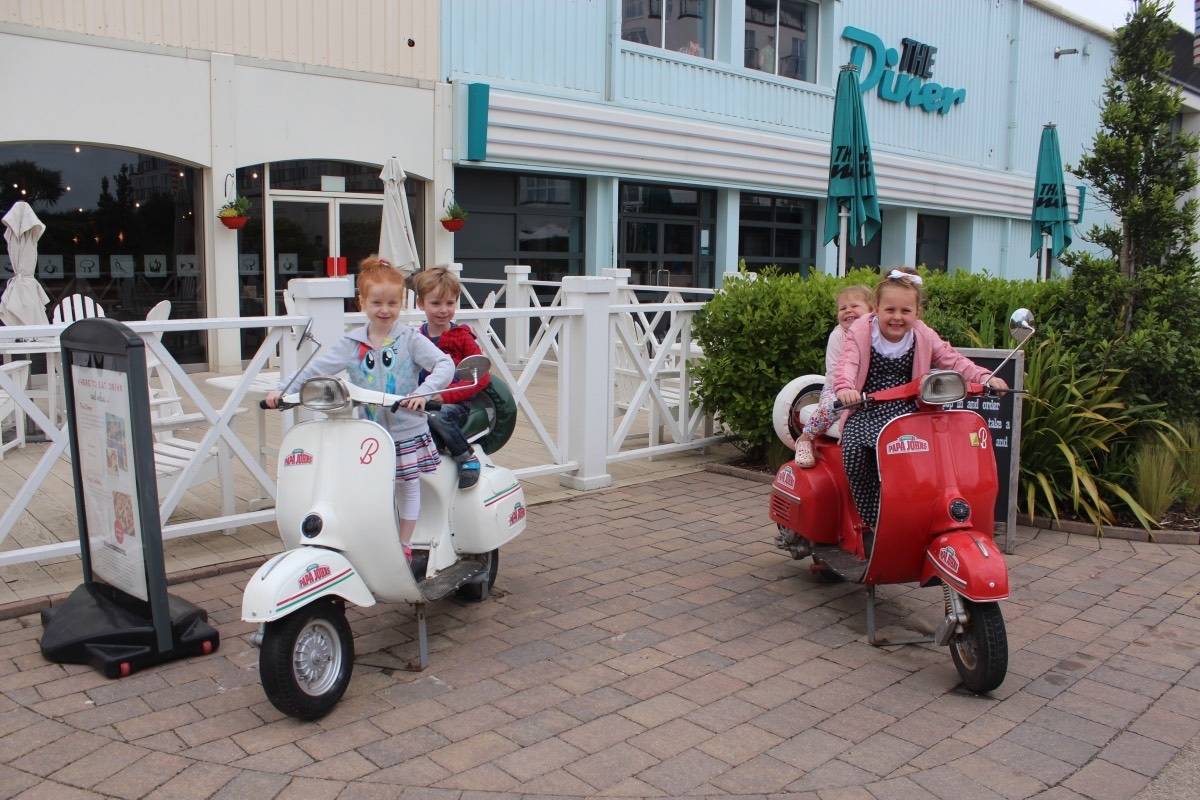 The premium dining package also let us eat at restaurants around the resort if we wanted. We just had to ask at our hotel reception before 4pm each day and they gave us vouchers towards our meal at our choice of restaurant.
One evening we went to The Diner which is a typical American style diner with hot dogs, burgers and other family favourites. They had a great children's menu and their milkshakes are huge so be prepared to share! There was live music which was really nice and the whole ambience of The Diner was lovely. We would definitely go back any time we stay at Butlins in the future.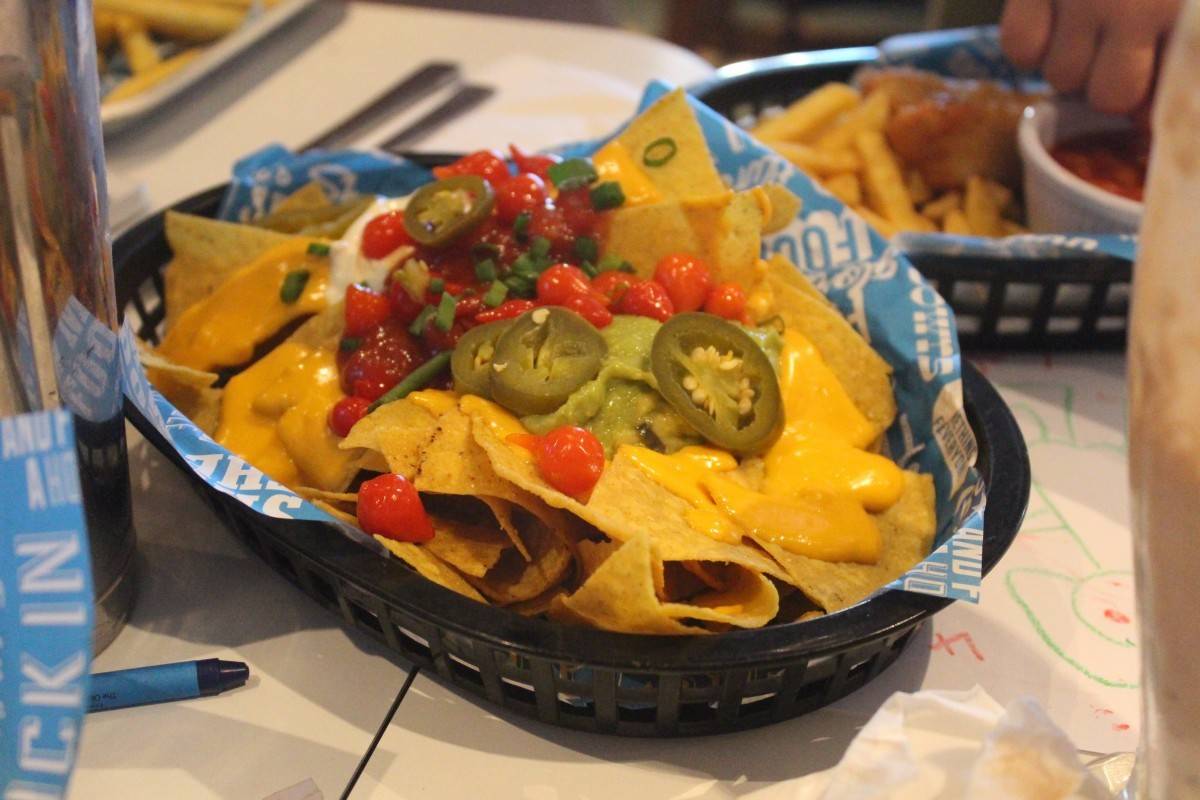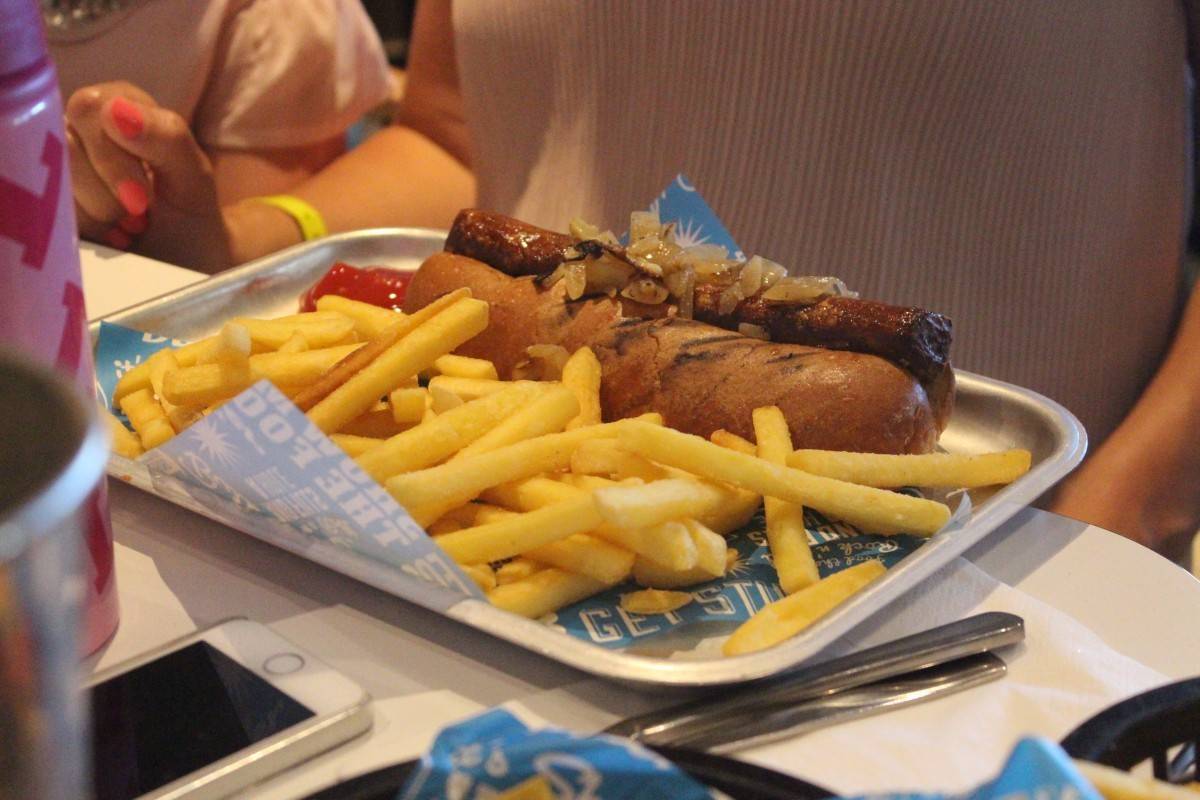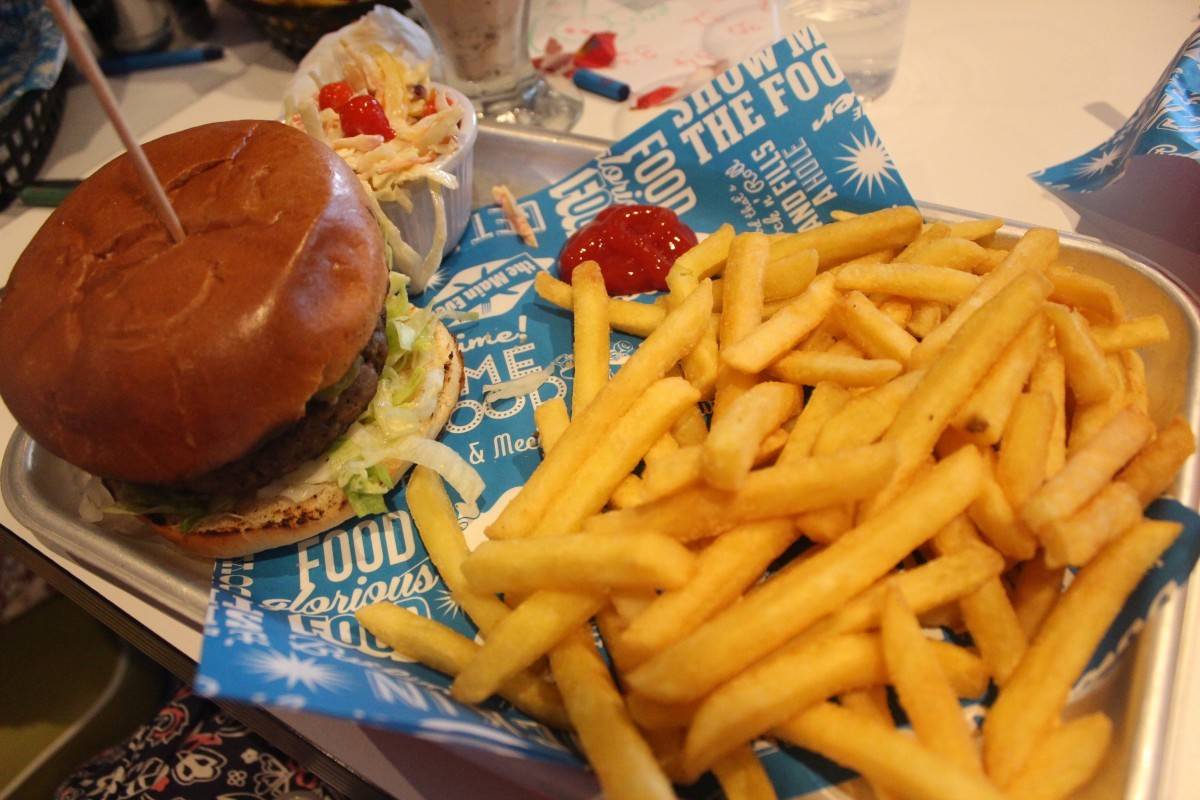 We also tried Papa Johns which had a standard menu, children's menu and a buffet option. The buffet was only about £12 each for an adult and so that was a no brainer for us – and the choice was amazing with so many different pizzas, salad and even breadsticks, olives and tortilla chips.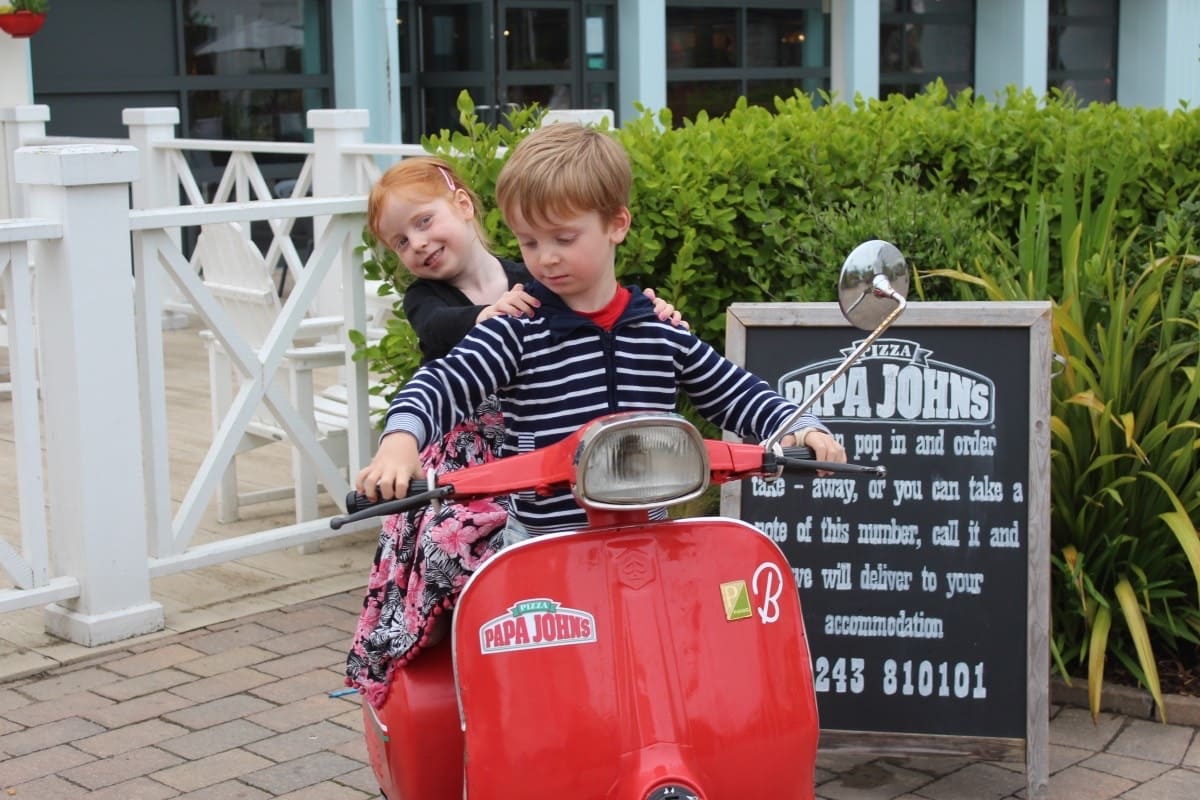 Papa Johns also have a takeaway option and I think because they are offering so much it means that they are so busy and because of that the service wasn't the best but we can forgive that as the food was lovely and it's the sort of place a family can eat out without spending too much – or buy a pizza to eat back at your accomodation.
There were so many other restaurants that we didn't have a chance to try but there was a huge amount of variety for every taste with casual and more formal settings depending on the dining experience you are looking for.
Another place we can't forget to mention is Scoop, the ice cream parlour. I have never seen so many types of ice cream, varieties of sprinkles or sauces. They had so much choice and we visited a couple of times during our break – sitting on the cute, retro cars outside to enjoy our ice creams. If you go to Butlins then Scoop is definitely worth a visit!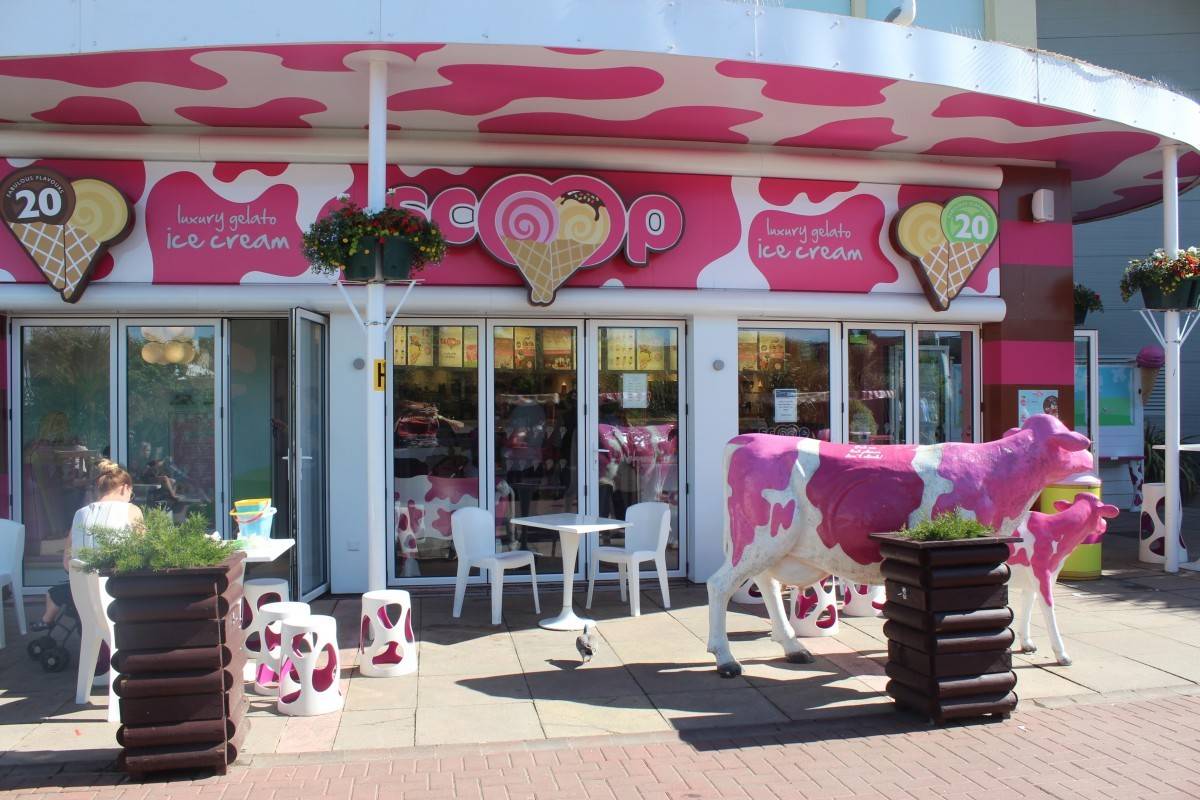 The food choices at Butlins Bognor Regis were fantastic at Butlins and as we ate so much at breakfast and dinner we didn't really need lunch but the fridge in our room helped us to make sandwiches and keep snacks cool as well as having cold drinks when we needed them. We also stocked up on plenty of ice creams, Slush Puppies and dinky donuts through our stay. You will never run out of food and drink options at Butlins and we were really impressed with the vegetarian options available everywhere too. Great choice, whatever your appetite.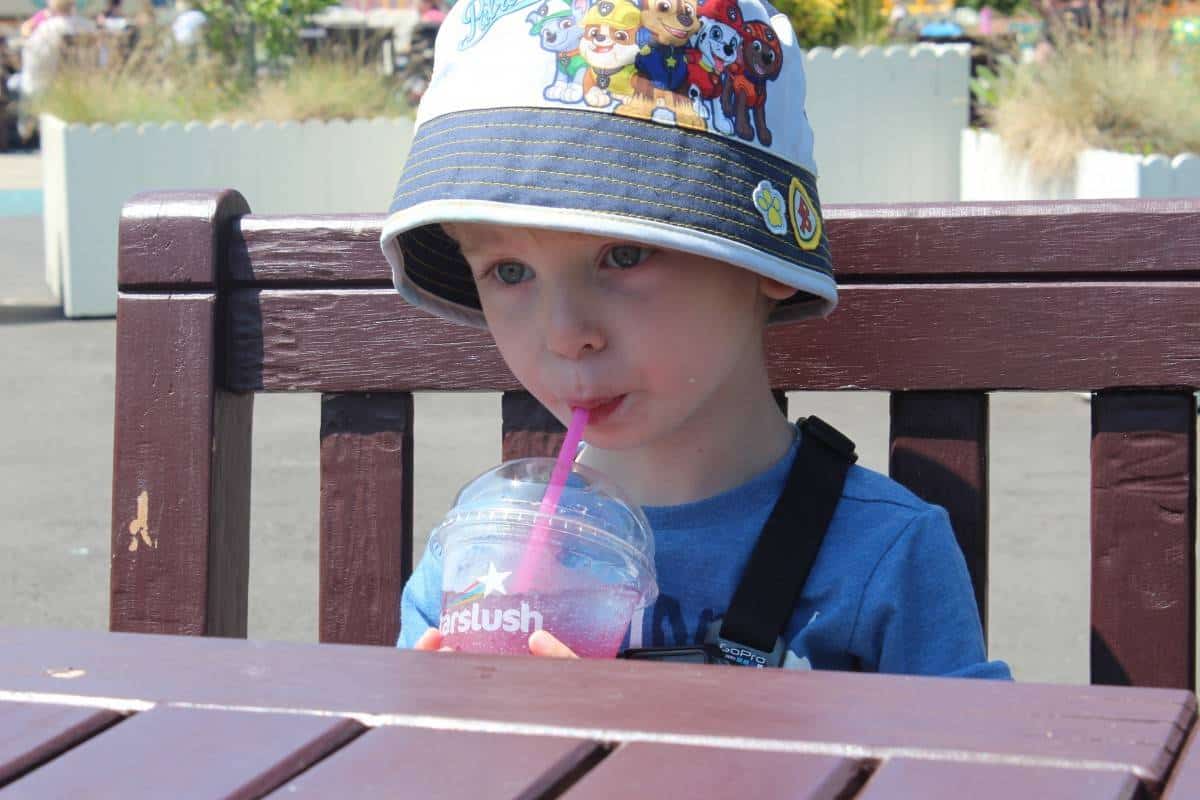 I'll share our thoughts of the entertainment and activities on offer in a separate post but for now, here's a video we made of our break: