Back in 2009 there was a swine flu pandemic and all flights to/from Mexico stopped – just before our wedding, when we had booked to go to Mexico two days afterwards. Luckily, flights opened the day before our wedding and we were fine to fly.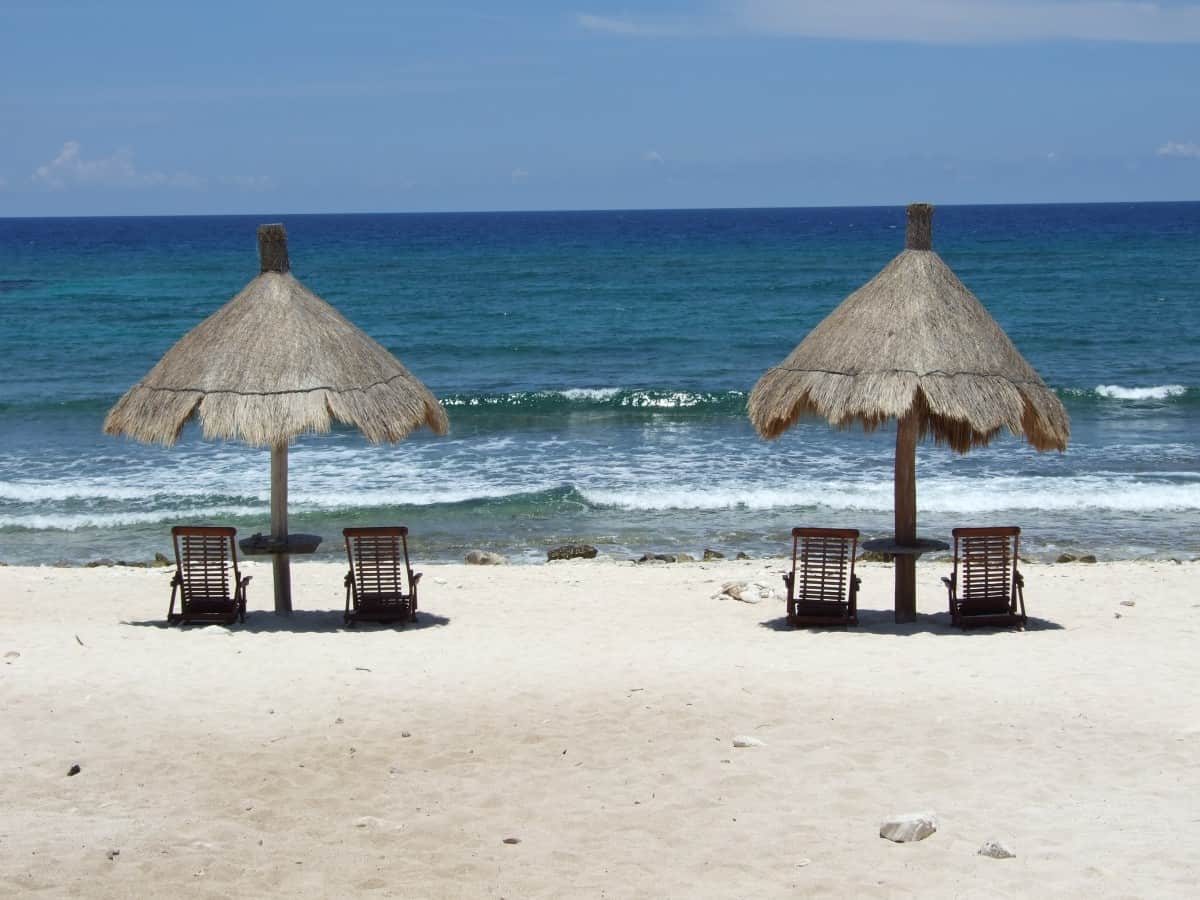 But, this meant that our flight to Mexico was nearly empty, aside from us and a handful of other honeymooning couples. Plus, the resort was very quiet when we arrived too, with the whole pool to ourselves and a complimentary room upgrade.
Whenever we went on holiday we had a rule that we would try and see as much of the country as possible. After all, there are so many countries in the world it would be lovely to get through all of them, seeing as much of the world as we can.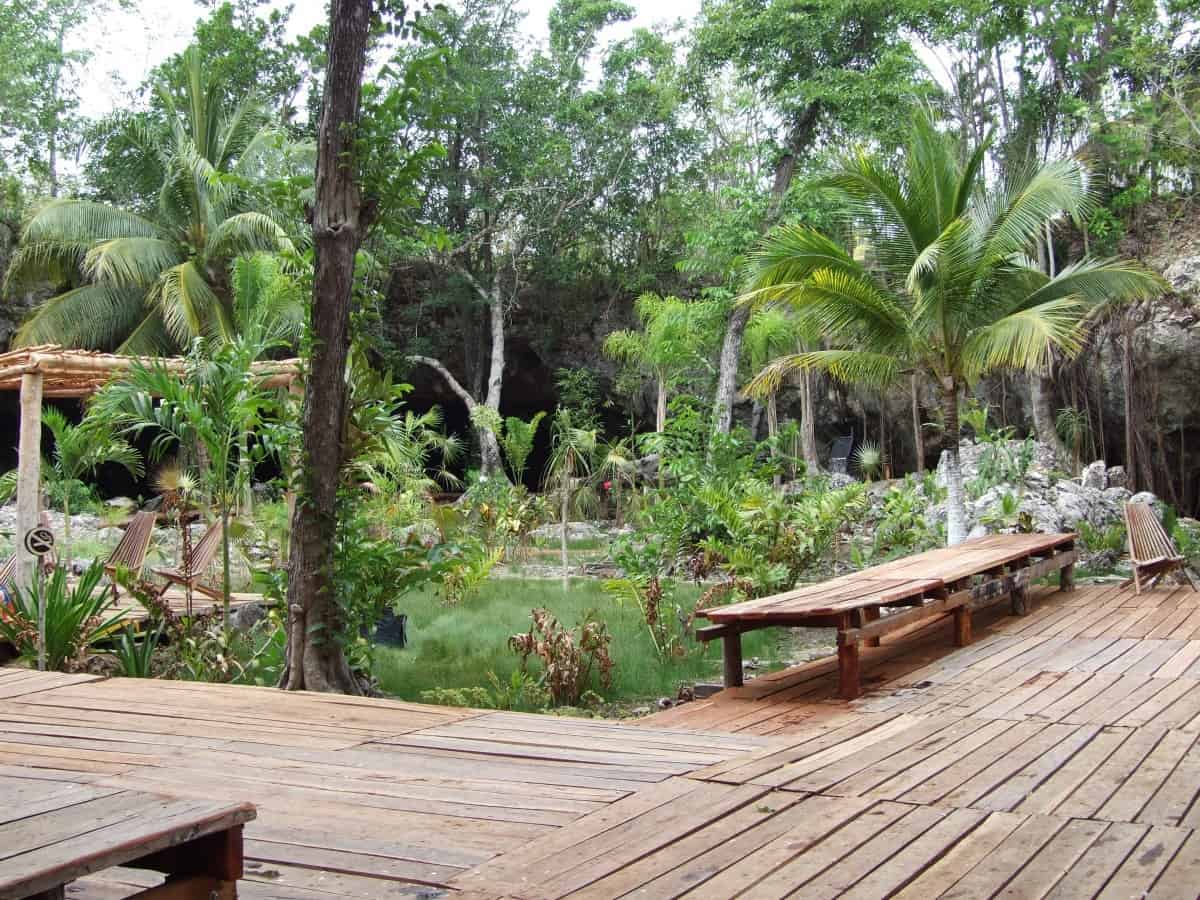 So during our honeymoon we had a day doing something and then a day on the beach or by the pool. It was a good balance and after a day adventuring the day by the pool let us rest before another big adventure.
One of the first things we did was see a bit of Mexican history. We went to visit Chichen Itza, Tulum and Coba – some of the area's finest Mayan ruins. It was so hot but so beautiful and everything was so well preserved – especially Chichen Itza which had stopped allowing visitors to climb it to make sure it didn't deteriorate further.
We went on a boat trip to Isla Contoy, one of the most beautiful places I have ever seen. It's one of the most important nesting sites for birds and turtles in Mexico and has the clearest sea. We saw sting rays there and had the most relaxing afternoon – as well as a barbecue for lunch.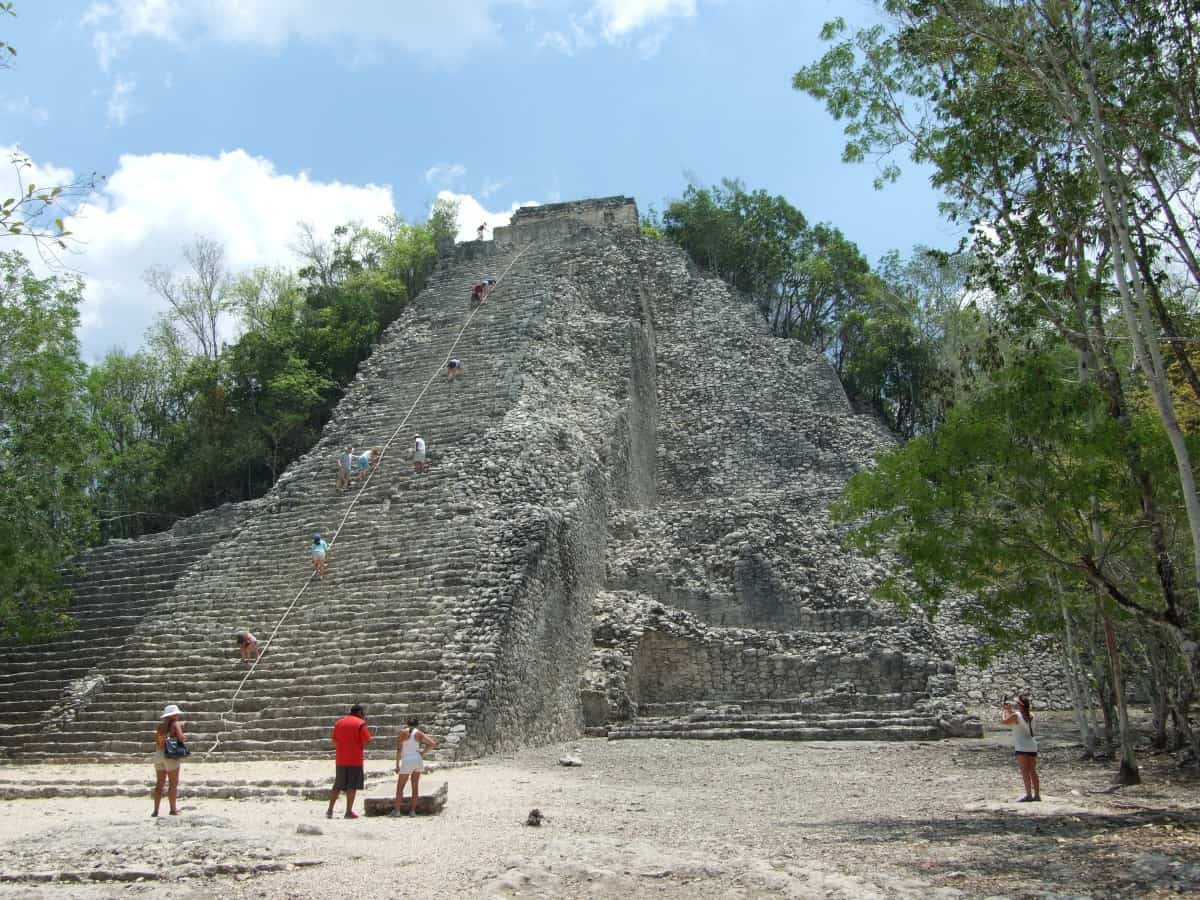 One excursion involved snorkling in underground caves and diving into an underground Cenote which Dave absolutely loved. I did the snorkling part but as I can't swim very well I left Dave to the diving! But, the whole experience was incredible.
Dave and I both remember going on a jungle truck tour, being given rum and coke to drink in glass coke bottles and seeing real Mexico – the villages in the jungle, the school shacks and how food is cooked. It was eye opening.
We also went to Xel-Há, a natural aquarium where you could snorkel, swim and laze around in giant rubber rings. The place was full of iguanas – actually, the whole of Mexico was – and we had the opportunity to hold toucans and macaws too. It was a beautiful place and such a great day out.
We ate so much through our holiday – and drank so much too! We bought back tequila, worked our way through every cocktail on the hotel's menu and had typical Mexican food for breakfast, lunch and dinner. It was immense!
Our honeymoon was amazing. Two weeks of absolute paradise with beautiful beaches, so much food, glorious weather and so much history and culture too. It was perfect.