I've written a few times before about my love hate relationship with water. I love the idea of being in a pool but when it comes down to it, I usually last ten minutes before getting back out again. This is mainly because I never learnt to swim as a child, I cobbled together a very slight swimming ability over the years but I don't enjoy being in the water and I have absolutely no confidence in the water either. I can't cope if I know I can't touch the bottom of the pool and the sea absolutely terrifies me.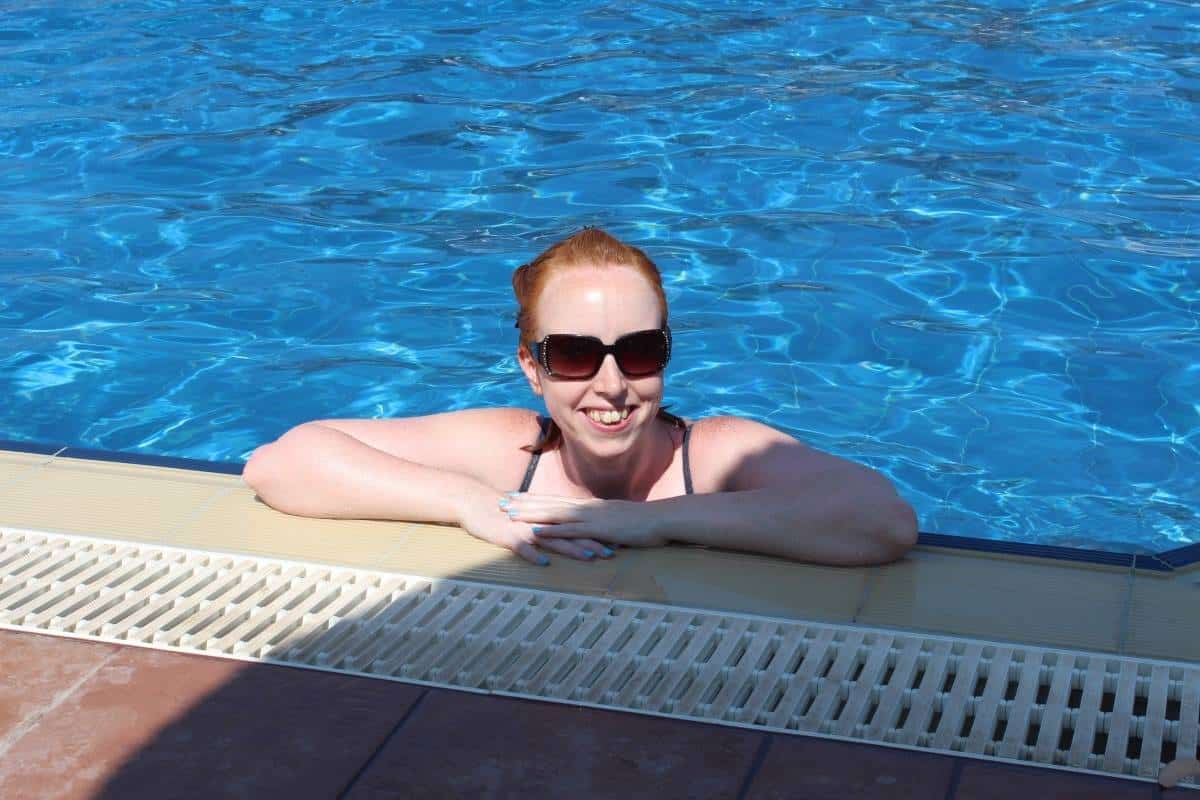 So now, at nearly thirty four, I have decided that something has to change. I have missed so much by not being able to swim properly and lacking water confidence – I missed snorkling with turtles on honeymoon, I always miss swimming with the children on holidays and weekends away and there is so much stuff that I would never, ever agree to do. Snorkling, diving, parasailing. My life is less full because I cannot swim properly.
But, in July that is changing. I have booked a week's residential swimming course in Wales where I will, hopefully, gain confidence in the water, where I will learn actual swimming strokes and where I will, hopefully, start a new chapter of my life.
This sounds quite extreme. But, I have always felt that by not swimming my life isn't completely fulfilled, I can never do everything I would like to on holiday and it has really held me back. I feel like a lesser person compared to others because I lack such a basic life skill. Plus, the children can now both swim. They have no fear in the water and they make me so proud week on week. I have lost count of the number of times I have cried at the side of the pool because their confidence in the water amazes me – and they are doing something that I have never been able to do. I cannot even jump into a pool or put my head under the water.
So I have high hopes of my week away. It could actually change my life and help me live a fuller life too. I cannot wait to drive to Wales and to, hopefully, come back with a new skill in my life.