*This is a collaborative guest post
The beautiful country of Scotland is a great holiday destination whether you are taking a solo trip or if the whole family gathers together for an unforgettable adventure. If you are currently planning your trip to Scotland and the group of travelers include kids, you are in luck! There are plenty of things to do and see that are great for travelling with children. For now, let's look at the top 8!
National Museum of Scotland
In the heart of the capital city, Edinburgh, the National Museum of Scotland is definitely a number one destination you should visit. With collections of Scottish antiquities, culture and history, the museum offers an insight into the origins of the country and its rich background. It is said that everything you need to know about Scotland can be found in this museum. The entry is not age-restricted, that is why it is perfect for both adults and children.
Dynamic Earth
Also set in Edinburgh, Dynamic Earth is a five-star visitor attraction and science center. A perfect mix between fun and education, it takes you on an amazing journey learning about the origins of the planet Earth. Interactive pursuits include experiencing the feeling of an earthquake, tropical rainstorms, seeing a real iceberg and many more! It is great fun for both kids and adults.
Kelburn Country Center
A perfect spot for playing, learning about history or simply walking around, Kelburn Country Center is based around a 13th century castle that was given an extreme makeover. It is a complex of woodland paths, beautiful gardens and playgrounds. There are also many fairytale-like surprises. This destination is a good fit for a relaxing but absolutely magical afternoon.
Ziptrek Adventure Park
Up for something extreme? Go for it! Ziptrek Adventure Park, located in Aviemore, is great for spending an active afternoon outside, surrounded by the Scottish Highlands. Numerous ziplines of various lengths and heights will take you for a refreshing slide above rivers and forests. Available for both children and adults.
Kelvingrove Art Gallery and Museum
The magnificent museum is located in the beautiful city of Glasgow and it is a great tourist attraction. While the exhibition of paintings are more likely to appeal to the grown ups, out of the twenty-two galleries there are definitely many that would be fun for kids as well. Filled with objects like rare Ancient Egypt artifacts and taxidermy, Kelvingrove is definitely worth putting on your itinerary.
If you need help reaching any of these destinations or simply planning this family trip, check out tours to Scotland.
The Kelpies
Located between Falkirk and Grangemouth, the Kelpies are two 30 m high horse-head sculptures. This project is a monument to the horse-powered heritage of Scotland. However, the Kelpies are not really horses, they are the shape-shifting spirits of water that took the form of horses. Apart from the size, this little sprinkle of mythology and magic is usually what captures the interest of children. There is also a beautiful park just nearby, which makes it perfect to set up a picnic and admire the view.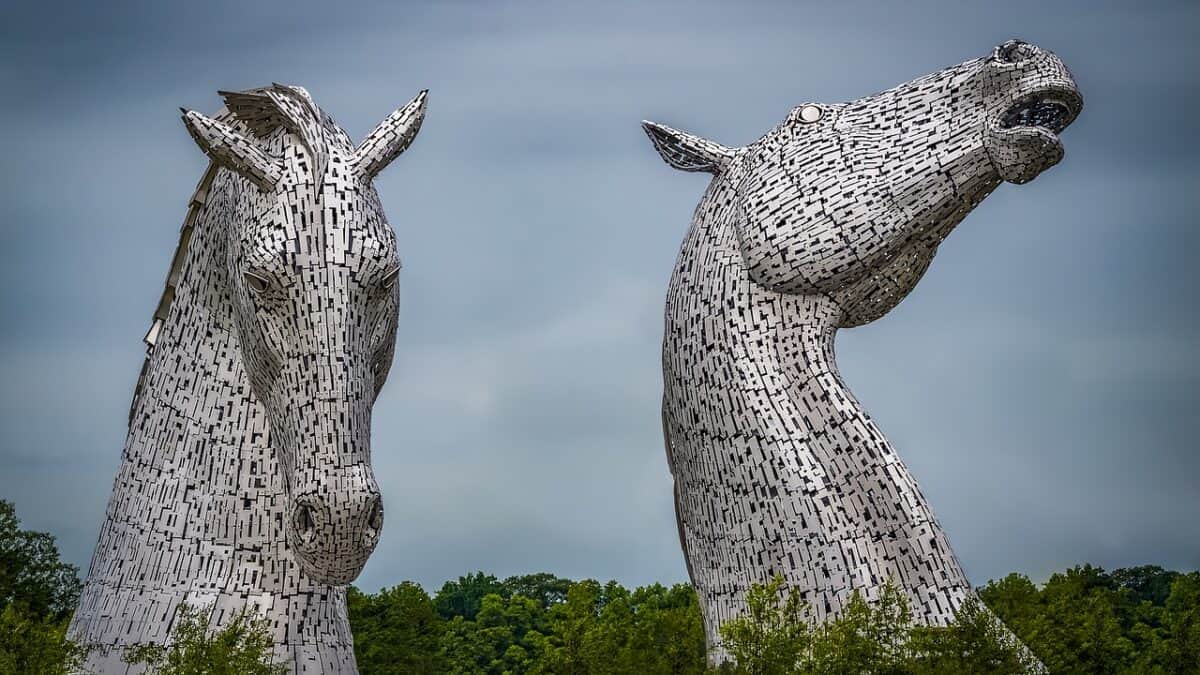 Edinburgh Castle
Standing on Castle Rock, which has been occupied by humans since at least the Iron Age, Edinburgh Castle is one of the most important landmarks of the country so it is an important visit for both grown ups and kids. Filled with rich history and enthralling stories, the castle will not leave a single person unmoved and, on top of everything else, it is very Harry-Potter-like, which children will love. There are also possibilities of real-life and recorded guided tours suitable for all ages!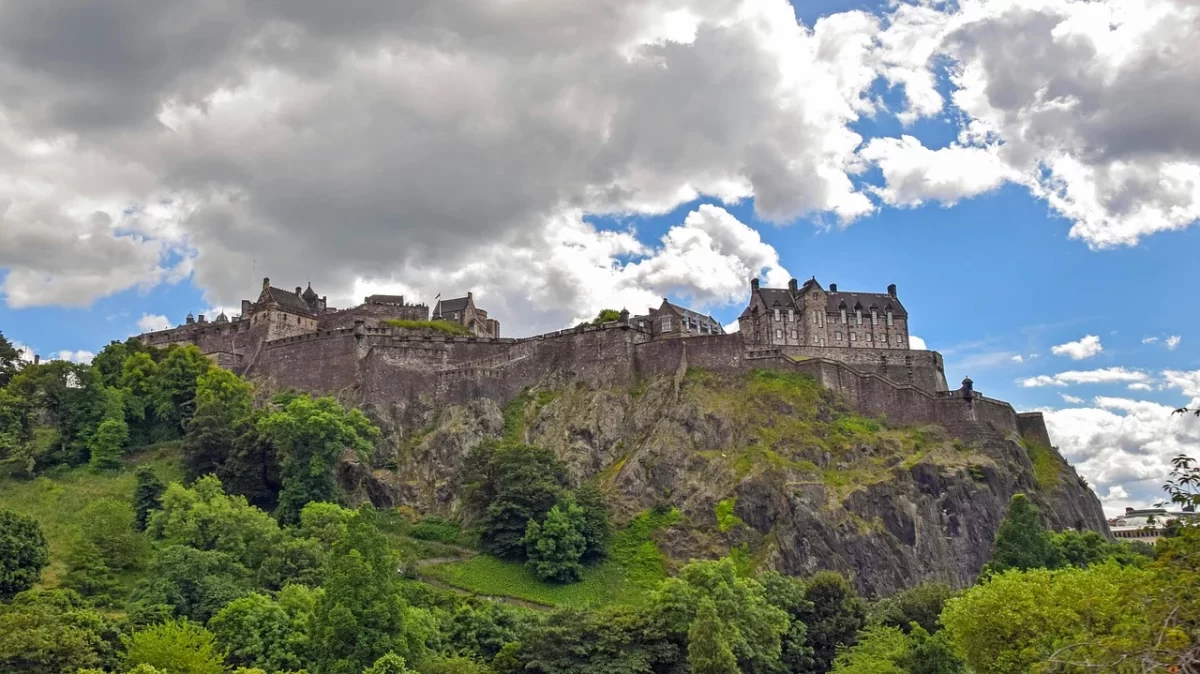 Camera Obscura and World of Illusions
Visiting the World of Illusions is a breath of fresh air and can be so much fun for both kids and adults. Illusions, tricks, mirrors and shrinking rooms, all of it will take you to a different dimension and make you forget about reality even just for a little while. After all the games and mind-tricks make sure to get to the top and onto the Rooftop Terrace, which allows you to see the whole city of Edinburgh.
Whether you seek a fun, interactive or an educational holiday, there are so many places to visit and so many things to see that you can easily get both. This trip can be a wonderful experience for both grown ups and kids, so why wait? Pack a suitcase, Scotland awaits! 
If you're heading to Scotland, these posts might be useful too: