We've just finished our Easter holidays and I've literally dropped the children off at school and come home to sit on the sofa and work for a few hours before picking Little Man up from nursery. We had a lovely Easter – with a long weekend up north at Alton Towers and Warwick Castle, a week in Majorca, time spent getting jobs done at home and just spending time together. I realised that this was the third school holiday we've been able to do just that for the whole holiday. The third, of many holidays, where I am at home, and where I don't have to go to work and can instead be at home with the children.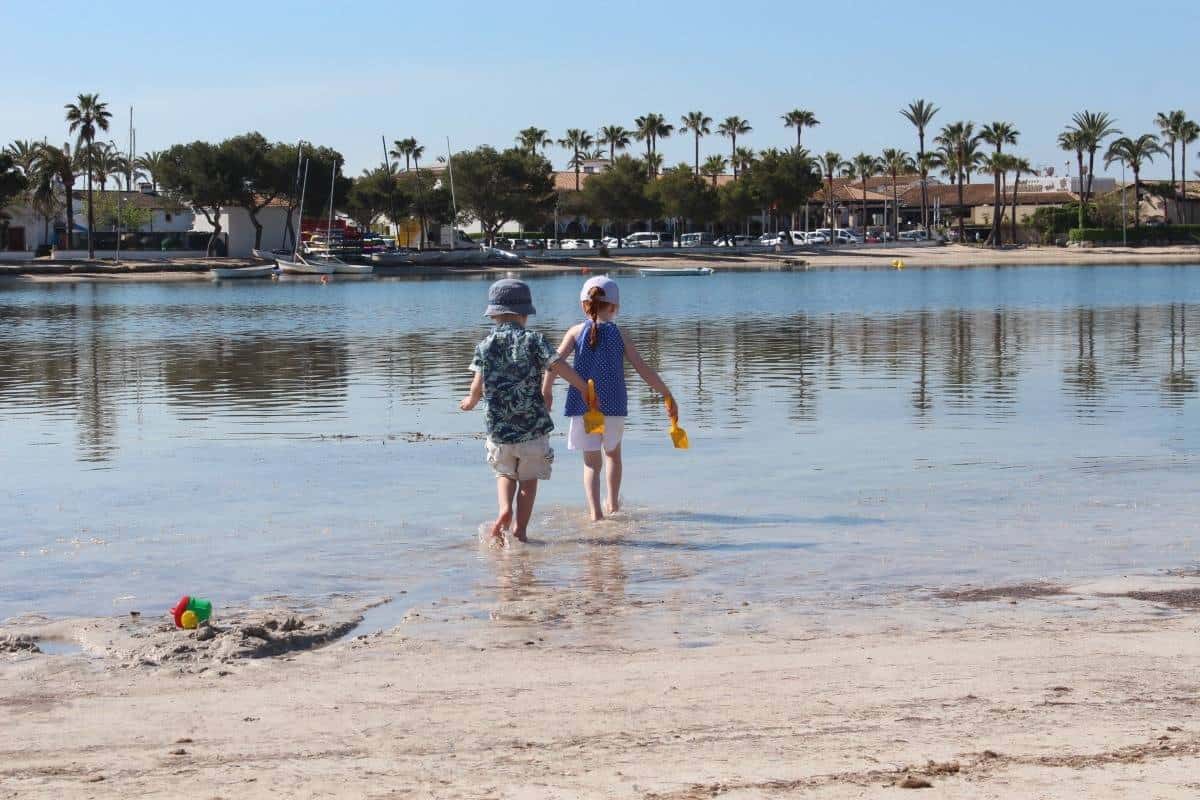 It hit me that I now have the luxury of being at home for school holidays. Dave still has to work some of them but is at home for a good chunk of the time but knowing that we no longer have to organise childcare during school holidays makes me so happy – and really makes me feel like I'm living the dream.
It's the simple things really – being able to make last minute plans – like our trip to Majorca – make the most of every day of the holidays and not just part of them, not having to ask anyone permission for a day off and being able to just roll with it and do whatever the children feel like doing when they're not at school.
We have one or two holidays a year – UK breaks or sometimes one abroad – but other than that we like the simple things. The children climb into our bed in the morning and we watch cartoons. Some days we stay in our PJs, relax and play. Other days we'll go on adventures, go on a big day out and explore something new. Sometimes we'll visit friends or family and some days it will be just us, doing something simple but together.
And as much as I have loved school holidays, since LP started nursery a few years ago, and as much as I have lived for those slower mornings and time with the children, there is something amazing about not missing any of it, about always being there. There's something great about being at home with the children, being able to do whatever we want to do and not having to miss any of it for a day job.
I am so lucky and this post isn't a brag. I know being at home really isn't a dream for everyone, but, it was all I ever wanted and after three school holidays it has suddenly hit me – this is life now. I can work around the children, put my out of office on and go on an adventure at the drop of a hat. Our life at the moment isn't perfect – our house is still a work in progress from the building work and we have been sick on and off since the end of last summer. But when we are all well, when the house and garden are how we want them and when everything is as it should be – I will still be here. I will still be able to spend holidays with the children and we will be able to bake, be creative and play in the garden. We will have more options than we have had for the last school holidays and really they are just going to keep getting better and better.
I have loved the last school holidays, surrounded by all the dust and mess of our building work but with my two favourite people by my side. I can't imagine what it will be like when the house and garden are completely finished – but it will be good. So good. And I feel so fortunate that I'm at home to see it. Leaving my day job may well be the best decision I have ever made – and it still hasn't completely sunk in yet.