I am amazed that, although late in the day, I am publishing a Me & Mine on the date it's meant to be published. This hasn't happened in ages and I am pretty chuffed. We have come away for the weekend and I took photos just before we left knowing that I would be sitting in the dark in a hotel room with the children and could then get this post published – yay for being on time.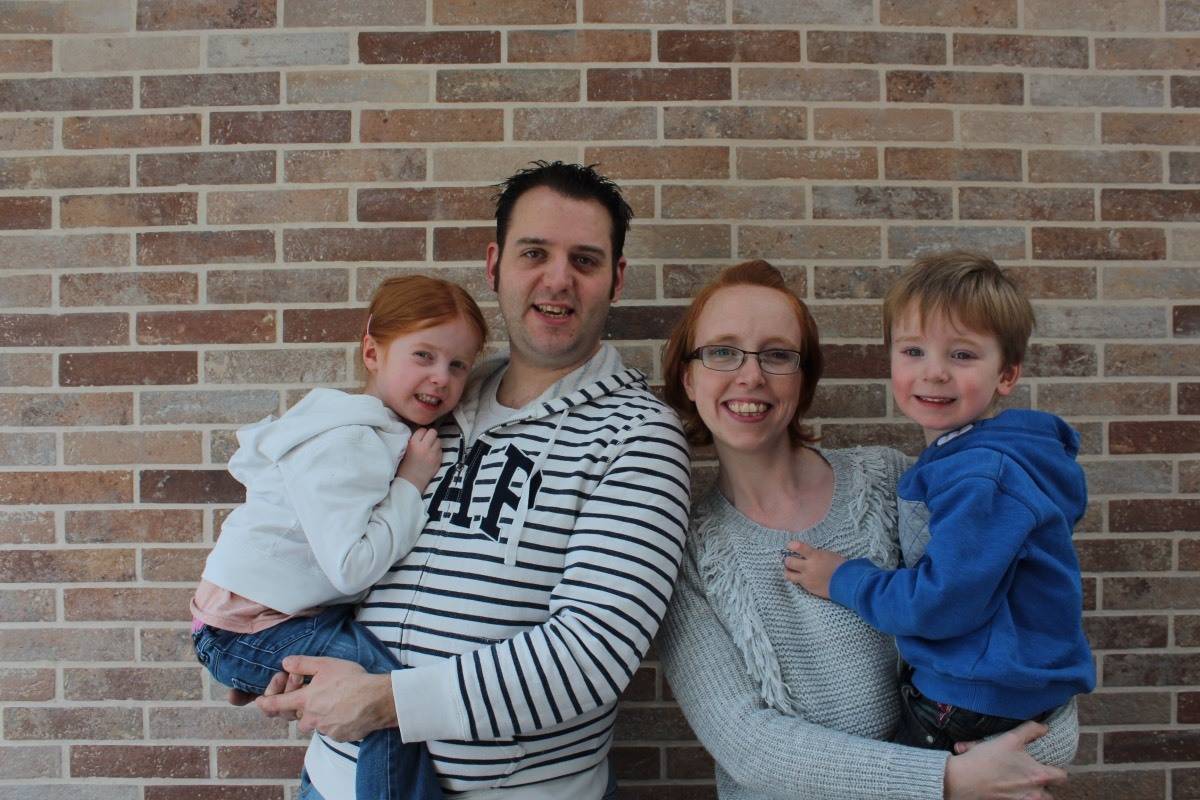 This month is a bit of a milestone month for our family. It's the month our extension has been finished – literally on Wednesday – although the builders need to come back to fit some guttering I can live with that for now. But, it's the month where we've got our house back, been able to let the children play in the garden again and where we have been able to try and settle into our new life – that may seem like an exaggeration but the extension has literally changed how we use our home and how we live.
But this month has also been a busy one – one of spa breaks and blogging events for me, extra work and longer shifts for Dave and lots of parties and fun things for the children. Every month seems to be so busy now but I wouldn't have it any other way although I am longing for a few days at home although the calendar doesn't show much of that next month either!
But here is our little family in March. Children who don't want to smile for the camera and parents who look knackered from long days, working and not enough sleep. But we're happy, oh so happy. March has been a happy month – and I think April may be a happy one too.