I am still finding it hard to believe that this time next month our extension will be in full swing and we will be on our way to making our forever home into the dream home we had always been hoping it could be.
The next few weeks are going to be full of choosing tiles, picking a toilet and sink for the shiny new downstairs cloakroom and working out all those little things that we hadn't thought of before – what colour bifold doors? What type of light switches? Do we want USB points in the plug sockets…..? Yep, that is even a thing now.
But, the last few weeks have all been about choosing a kitchen and a few days ago we had our first kitchen design back – which is pretty close to what we were hoping for. All we knew at the start was that we wanted a white/cream wooden kitchen with a thick wooden worktop – we gave the company the extension plans and this is what they came up with.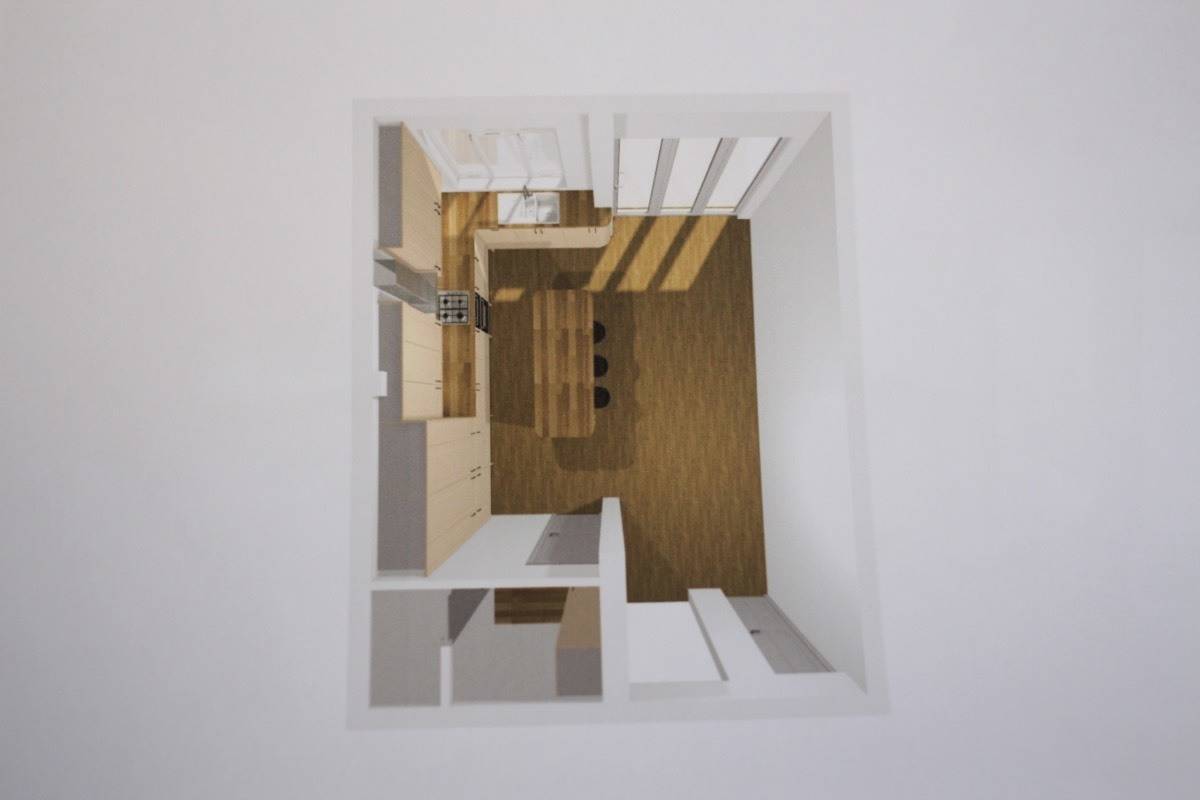 It's actually the first time Dave and I have seen the actual new space, in three dimensions, and it's great to be able to visualise the room a bit more. It still doesn't feel real but it feels a lot more real than it did before seeing this shiny new kitchen design.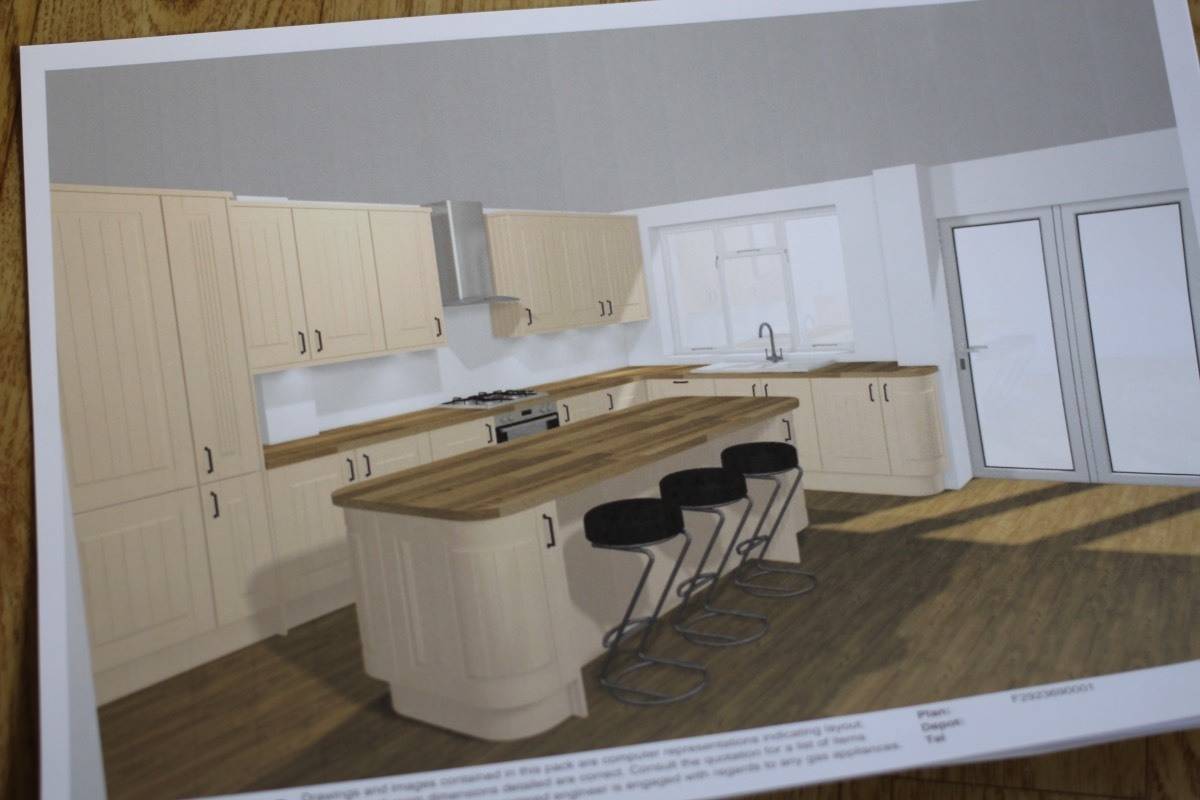 I'm now so excited to find out what storage solutions are in each of the cupboards, to pick appliances and choose tiles for the splash back. It's an exciting time in our house and things we have been looking at for months are starting to come together, to seem tangible and will soon become a reality.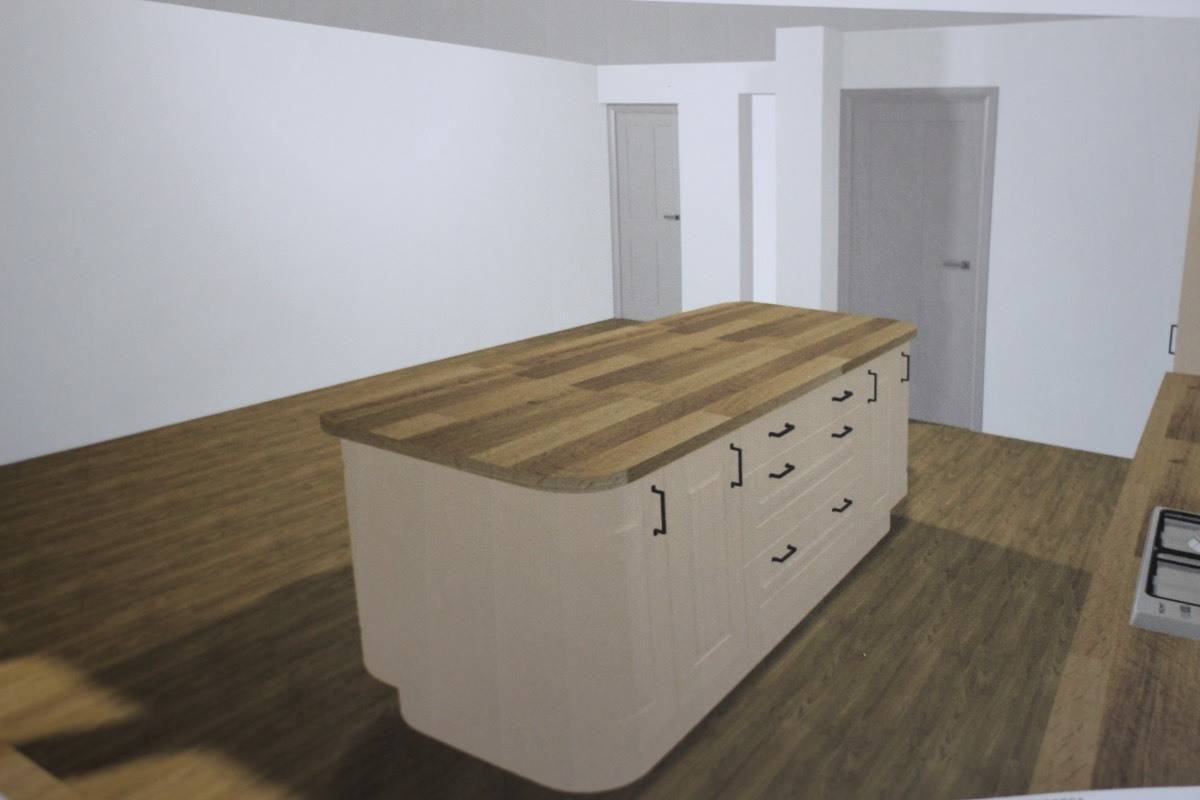 I have always dreamed of a big open plan kitchen. Somewhere we can cook together as a family, where the children can do homework and with a table we can all sit around – not having to pull it into the middle of the room each time.
This isn't just a new kitchen, it's a whole new way of life for us as a family and I can't wait for it to be here, for us to start using it and to sit at the kitchen island with a friend, drinking tea, eating cake and just taking it all in.