LP has always loved jewellery but she has never had proper jewellery – just plastic necklaces and bracelets or ones made out of beads. But, for Christmas, her grandparents bought her a fairy necklace, her very first grown up piece of jewellery – and she pretty much hasn't taken it off since.
LP loves being girly – wearing pretty dresses, having bows in her hair and wearing shoes made for dancing. Jewellery is an extension of this and her new necklace has made her just so happy. I don't let her wear it overnight, or to school, but she puts it on the minute she wakes up at the weekend and takes it off again before bed. She would wear it all day every day if she could.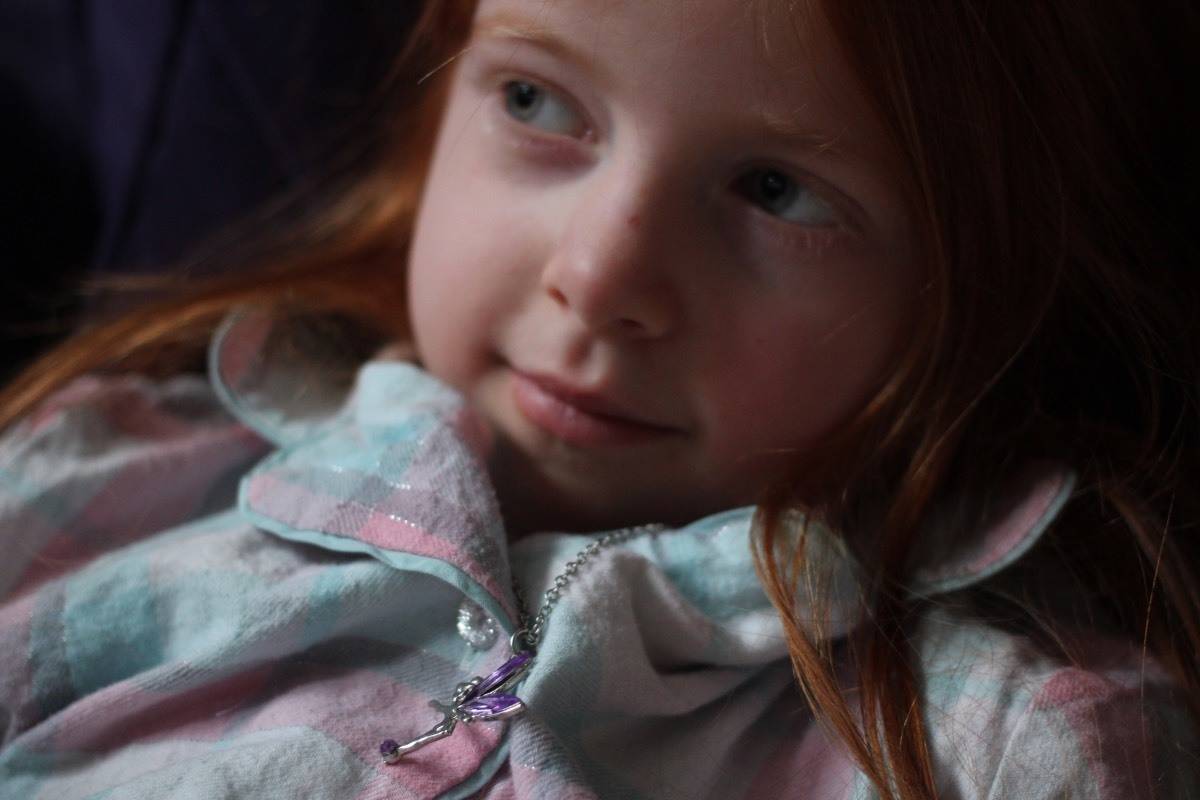 It's funny because I remember clearly my first necklace. I got it for Christmas when I was about six and it was wrapped up like a cracker. It had a tiny frog on it – wearing a top hat and holding a walking stick. Now, looking back, it sounds like the strangest necklace for a child but it was really cute and I loved it, spending hours fiddling with it and playing with it whilst it dangled around my neck.
I am sure that LP will remember this necklace – the little Tinkerbell fairy with purple wings. She'll remember moving her hair out the way so I could do it up for her and she'll remember stroking it absentmindedly whilst she watched TV. Then she'll remember taking it off before bed, putting it in a little pouch and storing it safely under her pillow until she could wear it again.
There are some things you treasure at each stage in your life and this definitely LP's current loved. A tiny little fairy to wear around her neck, pride of place and close to her heart.
Thanks to everyone who linked up last week, I really enjoyed reading your posts and will pop over and read them all again this week. Enjoy the rest of your weekend everyone!
Loading InLinkz ...