Disclosure: We were sent the featured products for the purpose of this post however all opinions are my own.
Over half term we went to the Isle of Wight. With any self catering holiday in the UK you need to take so much with you but also with a lot of driving you need space in the car to keep everyone comfortable and the children entertained. When Hyundai offered to loan us their Tucson for the week we thought it would be a great opportunity to test drive a car that we had no experience of.
The Hyundai Tucson is a large 4×4 vehicle, suitable for a family like ours. When the Tucson Premier 2.0l diesel was first delivered, I noticed how big and chunky it appeared on the road, next to our regular VW Polo. I was a bit apprehensive having not driven a really big car before, especially as it was just on loan!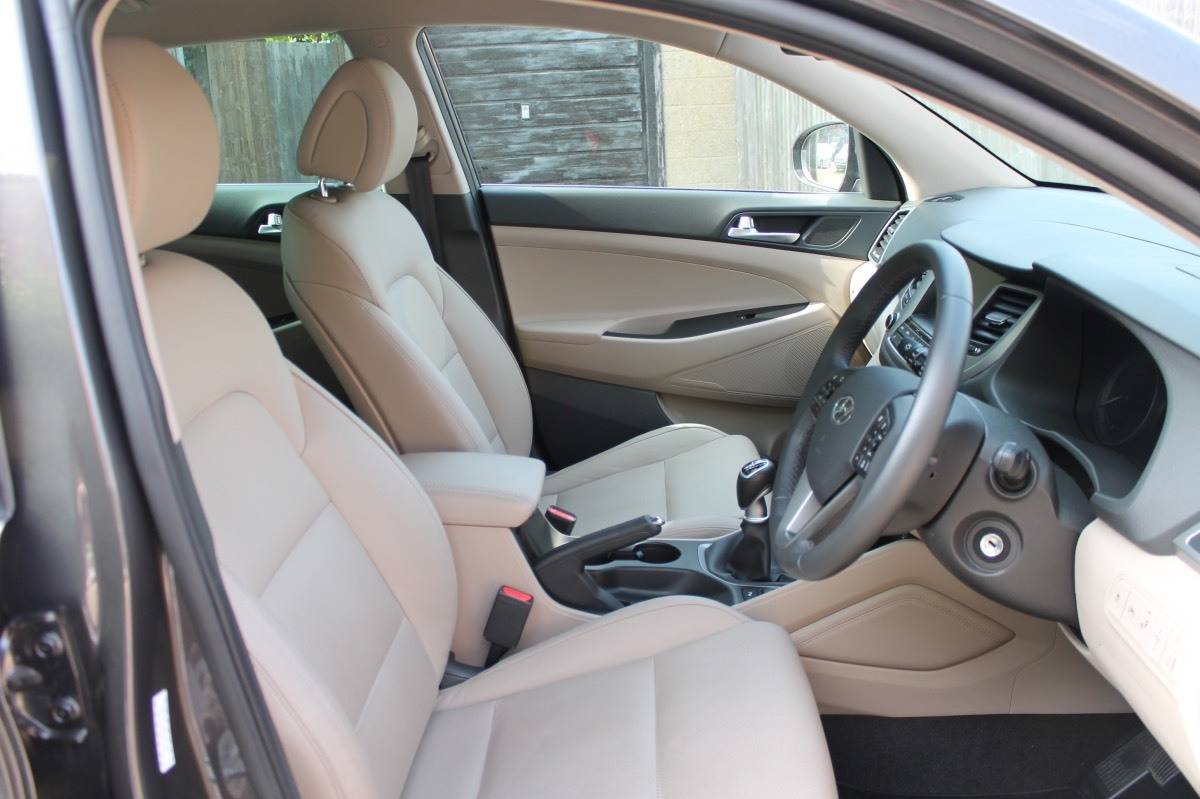 On opening the drivers door, I was astonished at the dashboard – there appeared to be so many gadgets and gizmos built in. The main area of the centre console was taken up by a snazzy looking computer system with a touch screen interface. Below this were buttons to switch the mode for the screen – radio, media, map and navigation. It also had traditional 'arrow buttons' along with an interface slot for an SD card for new maps.
I was impressed with the radio as along with traditional FM mode, it had Digital DAB capability too, something that I have no experience with. The intuitive touch screen layout helped me to work it perfectly and we found a station that the kids loved that played jazzed up nursery rhymes and story time along with the odd regular chart song for the grown ups. The sound was also crystal clear and sounded great through the in car speaker system. Little man was also impressed with this claiming he had his own radio in his door! The only thing I missed was an actual CD player, but with Bluetooth connectivity it can easily be paired with a phone or MP3 player. This would also allow you to use your phone hands free whilst driving with a built in microphone and sound coming from the car speakers, with controls on the steering wheel.
The SatNav was also very easy to use and had excellent coverage. Once a destination is plotted, it gives three suggested routes: fastest, most economical and shortest. You could also navigate by points of interest or even by old fashioned coordinates. Our model also had travel updates and suggested alternative routes if it found a new problem along the way. This was especially useful on the motorway when an accident was reported, giving an approximate time for the journey to be completed and an alternative route if we wanted to detour.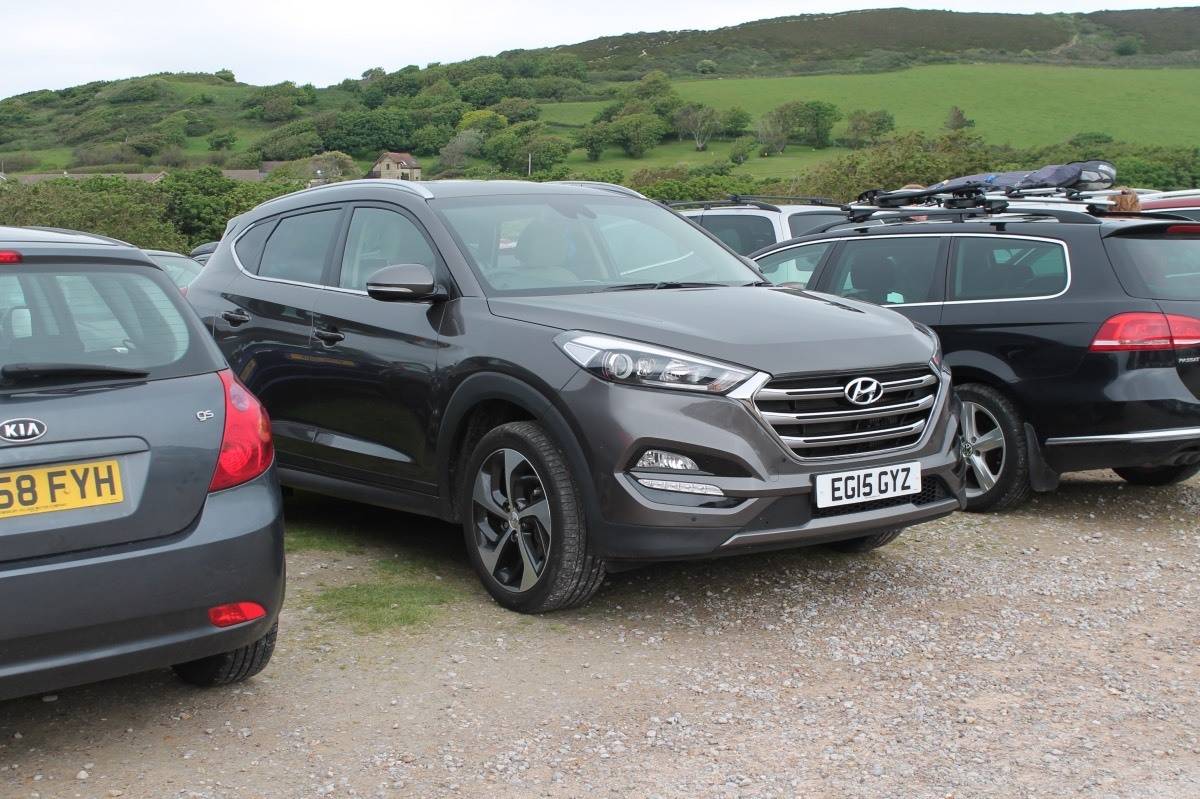 The centre of the dials in front of the steering wheel can also act as a second screen for the SatNav or radio, giving a condensed version of what the main screen shows. Combined with fully functioning steering wheel mounted controls, this was helpful as I wasn't distracted from keeping my eyes on the road whilst getting to where I wanted.
The rest of the interior of the car was also very impressive, with heated leather seats (front and rear!) electric windows that the driver can control too, USB charge points in the front below the air con controls (along with two traditional 12v sockets), fully adjustable electric front seats, adjustable cup holders next to the hand break and in the pull down middle seat section in the rear. There were also isofix car seat points on the back seats as well as 'top tether' fixing points in the large boot compartment. The rear seats can also fold down completely flat if you need the room for a large load or extra luggage space.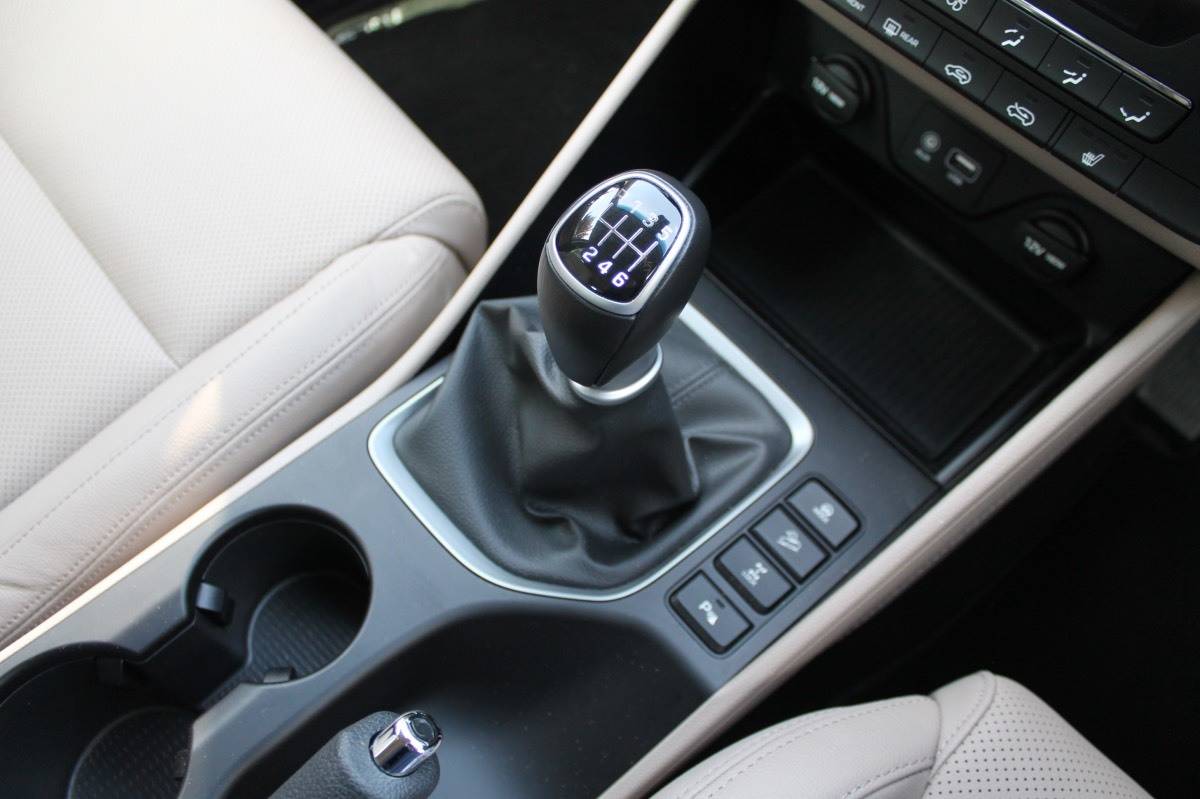 The boot is a good size and had plenty of room for all of our stuff for our week away and had a handy pull across cover to hide the contents of the boot too – but great to move out of the way if you need extra space. There was also a button on the keys to open the boot but we didn't get to play with this as only noticed it when we got home!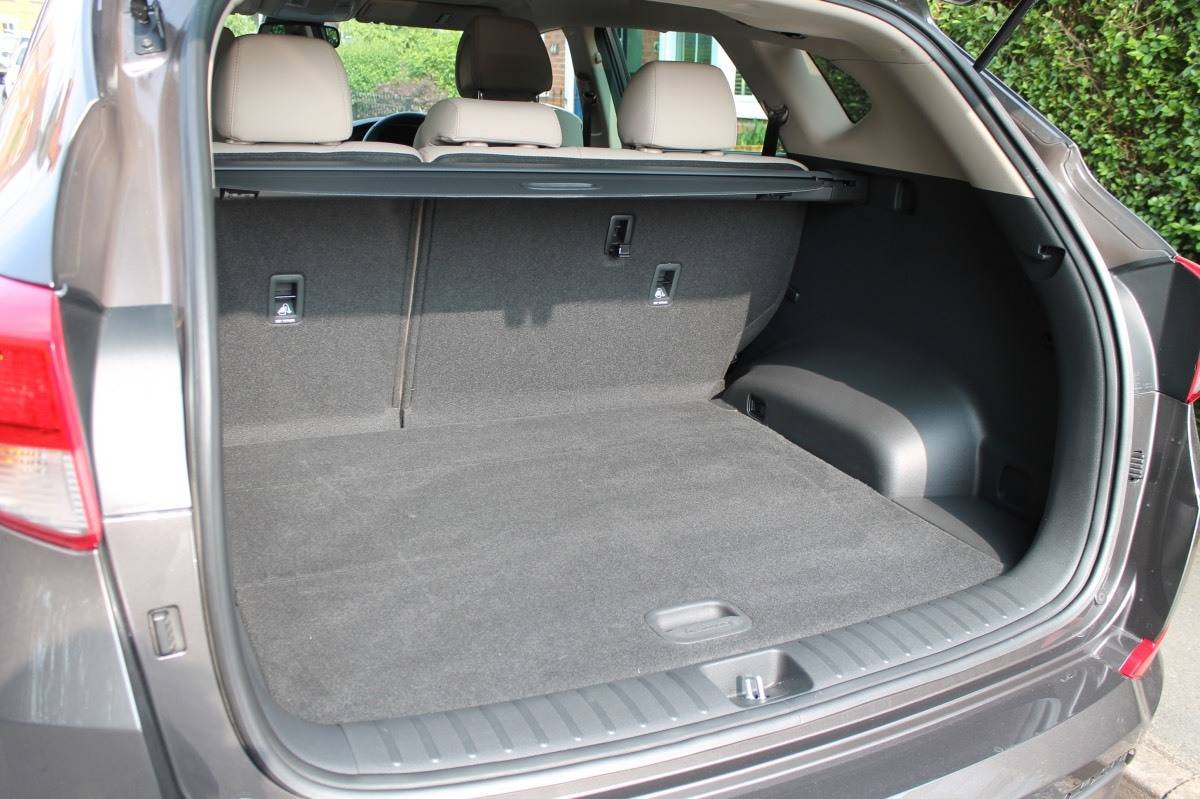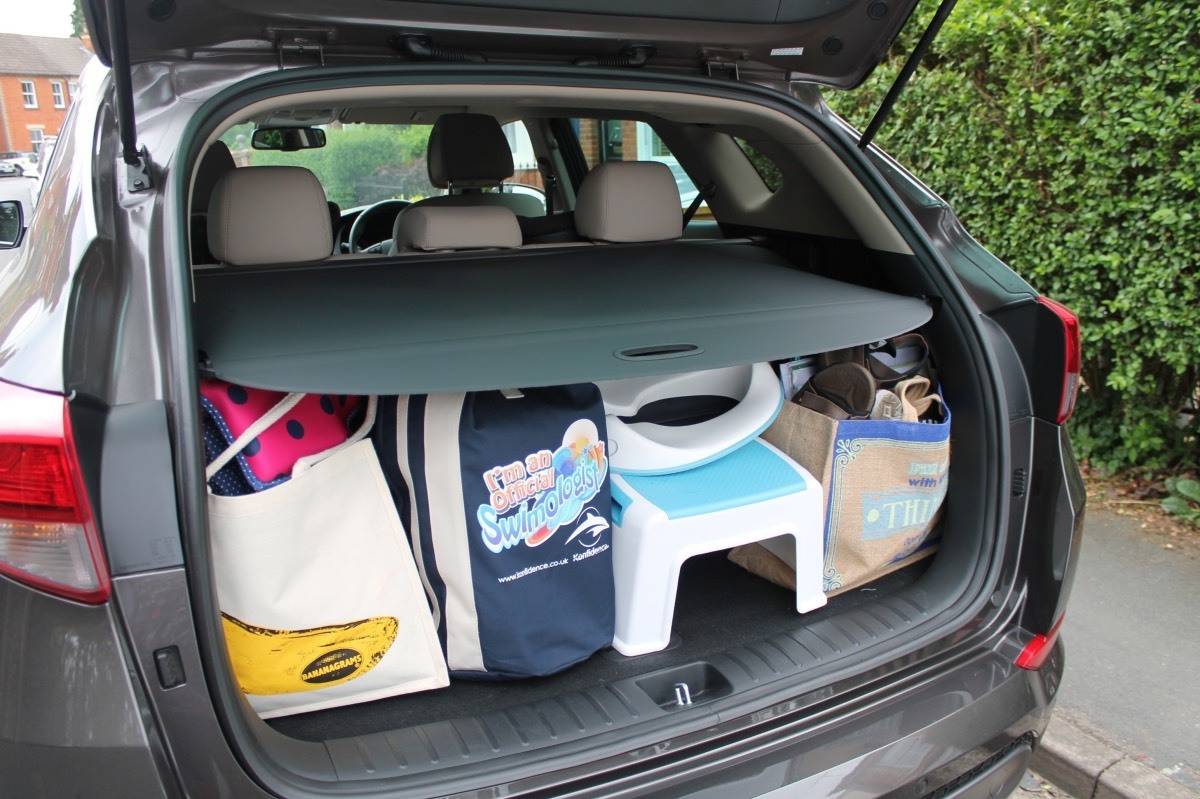 Some of the more advanced safety features of the car were also very impressive. There are lots of different sensors around the car and one of the more useful was the BSD – Blind Spot Detection. If another car was approaching from behind at speed, or if you indicate and there is a vehicle in your blind spot, the Hyundai Tucson tells you with a number of beeps and there is also a symbol that lights up on the appropriate wing mirror. The lane departure warning is also a useful safety feature that will tell you if the car is drifting towards a lane divider. This is done in plenty of time and when combined with the Tucson's cruise control, proves to be invaluable when motorway driving. This feature did however get a little bit annoying when driving on the narrow roads of the Isle of Wight – it seemed to activate with every move of the steering wheel and no, it had nothing to do with my driving! Fortunately, the buttons to enable the lane detection and BSD were within easy reach of the steering wheel and can be easily turned on and off as needed.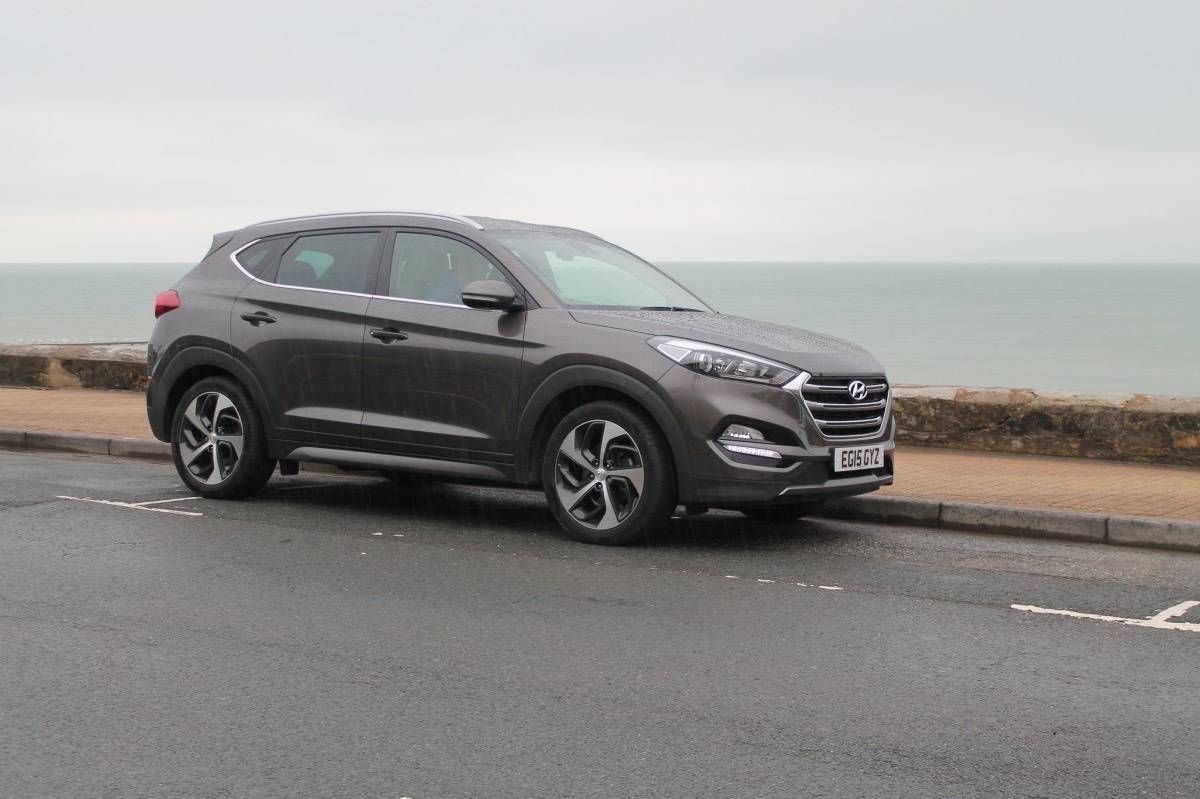 The Tucson was also very comfortable to drive overall, and the kids loved it too. It was one of the most comfortable driving experiences I have had with a seat that can move to pretty much any different position and both Dave and I found it easy to get in the perfect driving position for us despite our height differences.
I did find the Tucson quite wide to park in parking bays but the rear view camera really helped with this and made parking so much easier. I've never used parking cameras before but this was a feature I really loved and something I wish I had.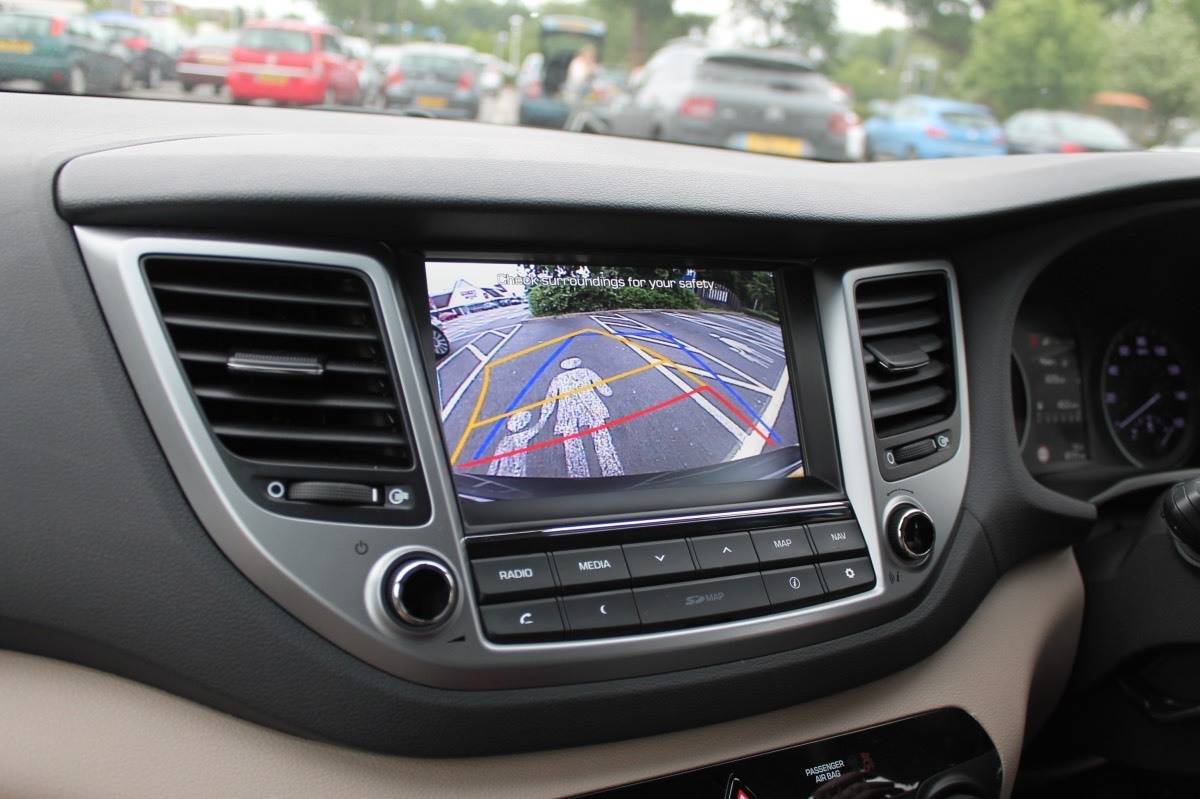 After a week of driving the Tucson we were all pretty sad to say goodbye. It was a beautiful car with so many features and definitely made a statement wherever we went. It was the perfect car for a family, easily fitting the children's car seats in the back and with plenty of space in the boot. For us, it ticked every box and driving our own car is not quite the same.