LP has a new love of drawing. I recently bought her a new art caddy and filled it with tubs of all her pencil and crayons. She even had some new ones thrown in for good measure!
LP has since been drawing and colouring every day and she loves it! She uses as many colours as she can, tries to keep on the paper and goes crazy with lines, circles and random patches of colour. She's so expressive and loves showing us her masterpieces, even sticking them on the fridge with her letter magnets!
Recently LP has even started asking us to write her name and she's really interested in 'Writing' rather than drawing and colouring. – Whenever I write something LP says 'Mummy writing name!' – It's so cute that she's playing but learning so much at the same time.
Drawing is definitely a regular theme in our lives at the moment and it's great that LP will sit happily and colour for a little while at a time, sometimes just colouring, other times watching TV and colouring too. I can't wait for her to start actually drawing things and seeing that new insight into her imagination.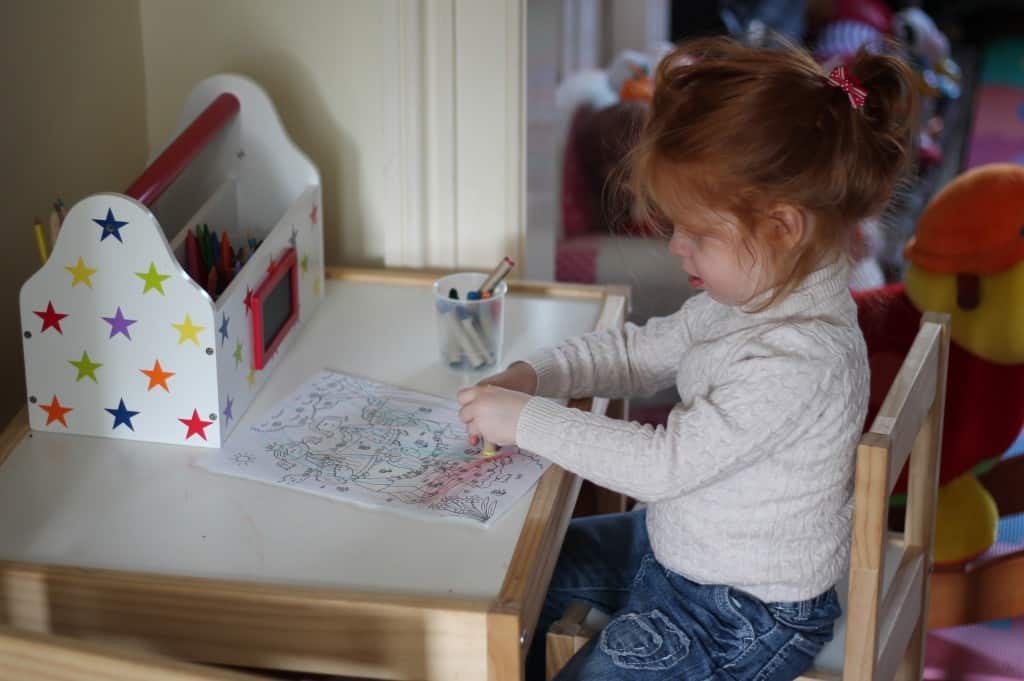 Drawing and colouring are definitely ordinary moments in our house.