To mark the launch of A Year of Nature Walks and Games, I'm joining in with the blogging book tour whilst also handing over to Becky Goddard-Hill today to share with you a fantastic game idea to pass the time the next time you're out with the kids. Over to Becky: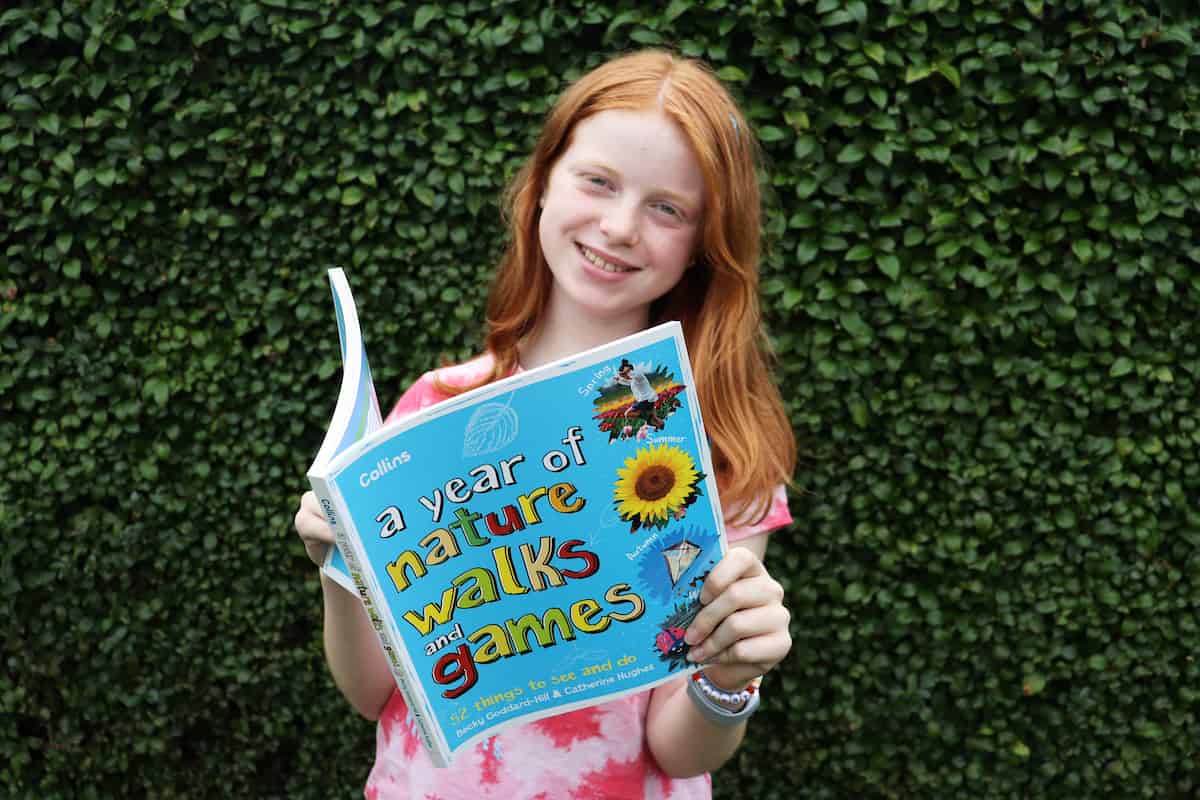 This fun walking game is perfect for keeping kids happy when you're out and about, and a great way to encourage little ones to think creatively and work as a team.
It's from the new book A Year of Nature Walks and Games by Becky Goddard-Hill and Catherine Hughes. This engaging book follows the seasons, with a nature-themed activity for every week of the year. Each activity is ideal for a trip to the park, a family walk, or a day outdoors.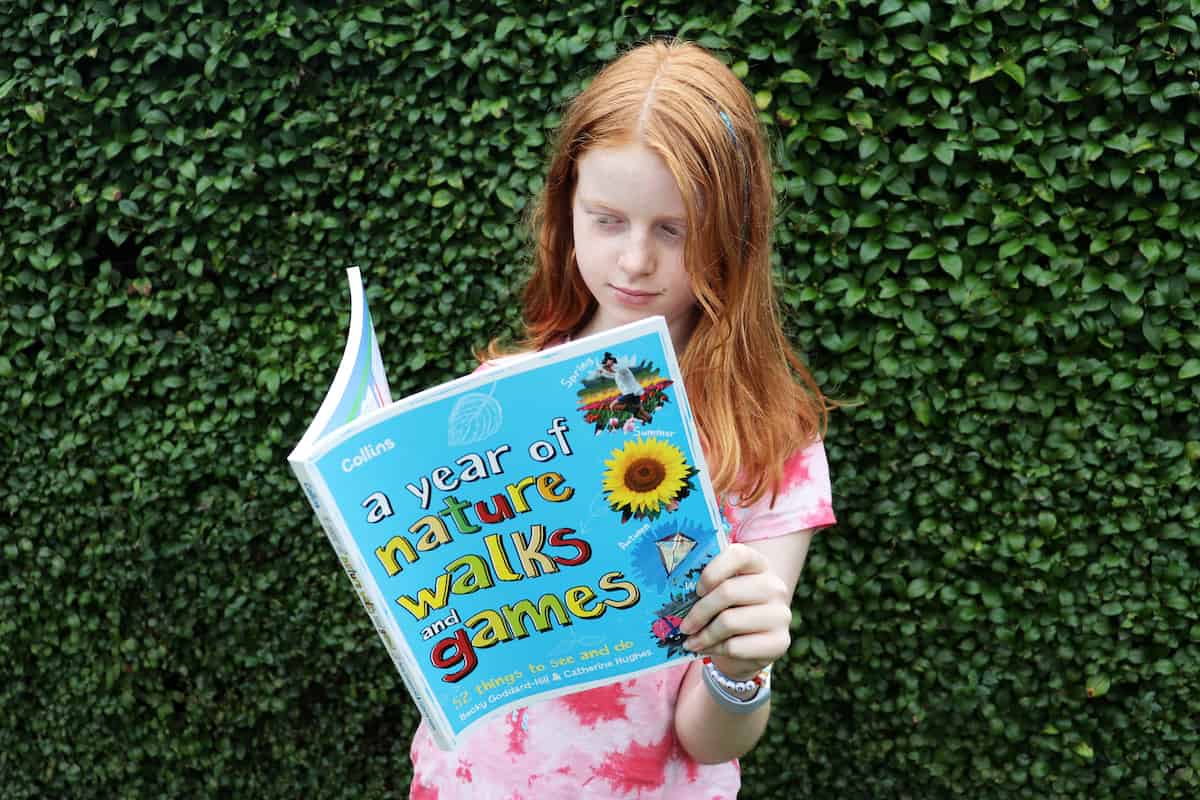 The Storytelling Walking Game
The aim is to work as a group to create a story as you walk.
Before you start, you might like to appoint someone to be storyteller. Their job is to keep track of the story, recap if people get a bit lost, and make suggestions if the story gets stuck. An adult or an older child works best.
Start by agreeing on a framework for your story. It will help if you think about each of these areas:
Where is the story going to be set? What planet, what country?
When is the story taking place? What year, what season, what time of day?
Who is the main character? How old are they, what are their interests, what do they look like?
What is the main thing that is going to happen? A quest always works well – for example, it could be an expedition, a rescue, or a fight for a cause.
How is the character going to complete (or overcome) the challenge?
Discuss each one as a group until you're happy with your story's framework.
Take it in turns to add to the story as you walk.
Once the story is finished, give it a title.
You're now ready to share your amazing group story. You could write it down when you get home, or practice telling it out loud and pass it on that way.
Will you be giving this game a try on your next family walk? For more outdoors inspiration, Becky and Catherine are also the authors of A Year of Nature Craft and Play,
Would you like to win a copy of this wonderful new book? If so, simply complete onw or more entries on the Rafflecopter below – good luck!
A Year of Nature Walks and Games book tour
To see more wonderful activities from A Year of Nature Walks and Games follow the blogger book tour! Pop over to the follow blogs for something new each day of the tour: