*This post is in collaboration with Stocking Fillers
Stocking Fillers had this great idea to put together a 12 day advent calendar full of Christmas inspired food and drink with a summer twist. I was really pleased to be invited to take part and create a summer Christmas recipe and knew immediately what to make.
The one thing I really miss through the year is mince pies. Bite size treats to have with a cup of tea, warmed up or served with cream. I thought I could create a summer mince pie, a little pie inspired by mince pies but enjoyed throughout summer – and beyond.
Here's my Mini Strawberry Pie recipe…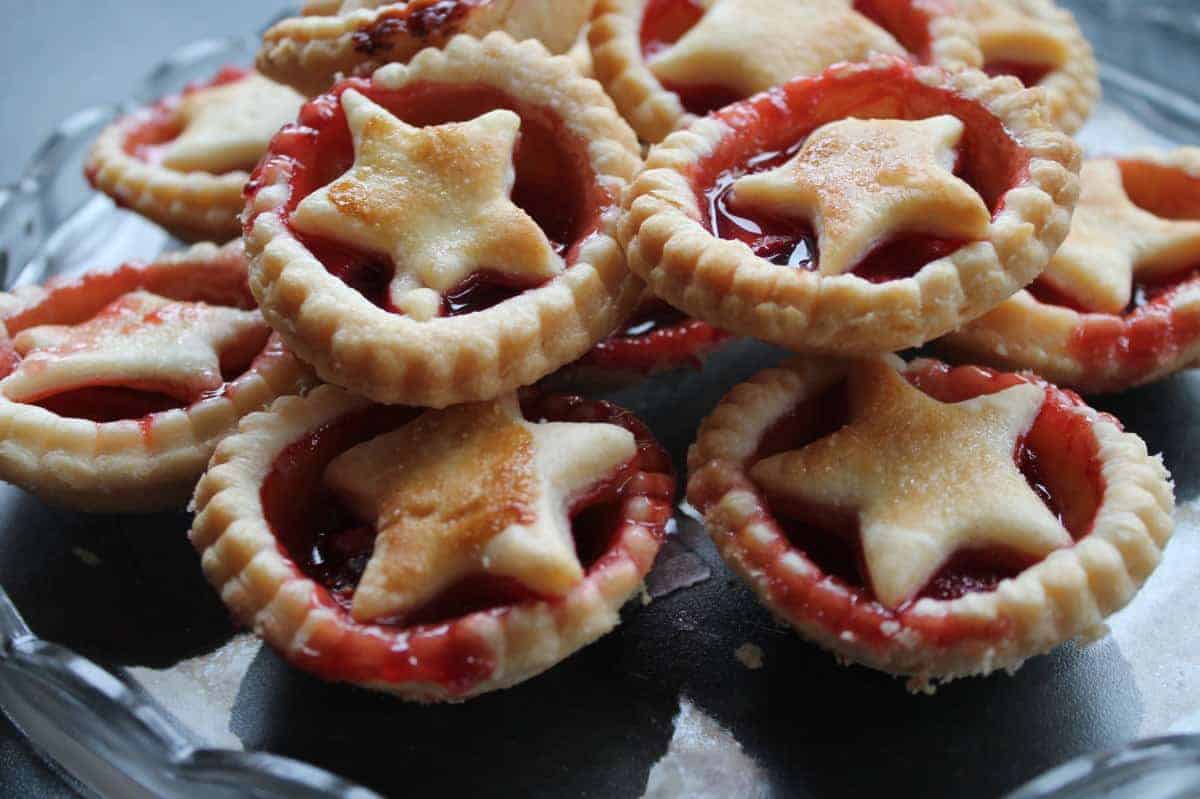 Ingredients:
400g shortcrust pastry
Strawberry jam
6 strawberries
Milk and sugar to glaze
Recipe:
Preheat the oven to 200C/400F/Gas 6
Roll out the pastry on a lightly floured surface until it is less than 0.5cm thick. Use a round cutter to cut circles from the pastry and line a mini muffin tray with the pastry circles.
Spoon a teaspoon of jam into each pastry case.
Cut the strawberries in half and slice each half. Place half a strawberry on top of the jam in each pastry case.
Cut stars from the remaining pastry and place on top of the jam.
Brush each pie with milk and then sprinkle with sugar.
Bake in the oven for 15-18 minutes or until golden brown.