Disclosure: We were invited on this break for the purpose of this review however all opinions are my own.
Dave and I don't have time together very often, just the couple of hours between the children going to bed and our own bedtime. So it was lovely to spend last weekend at Billesley Manor Hotel, just the two of us.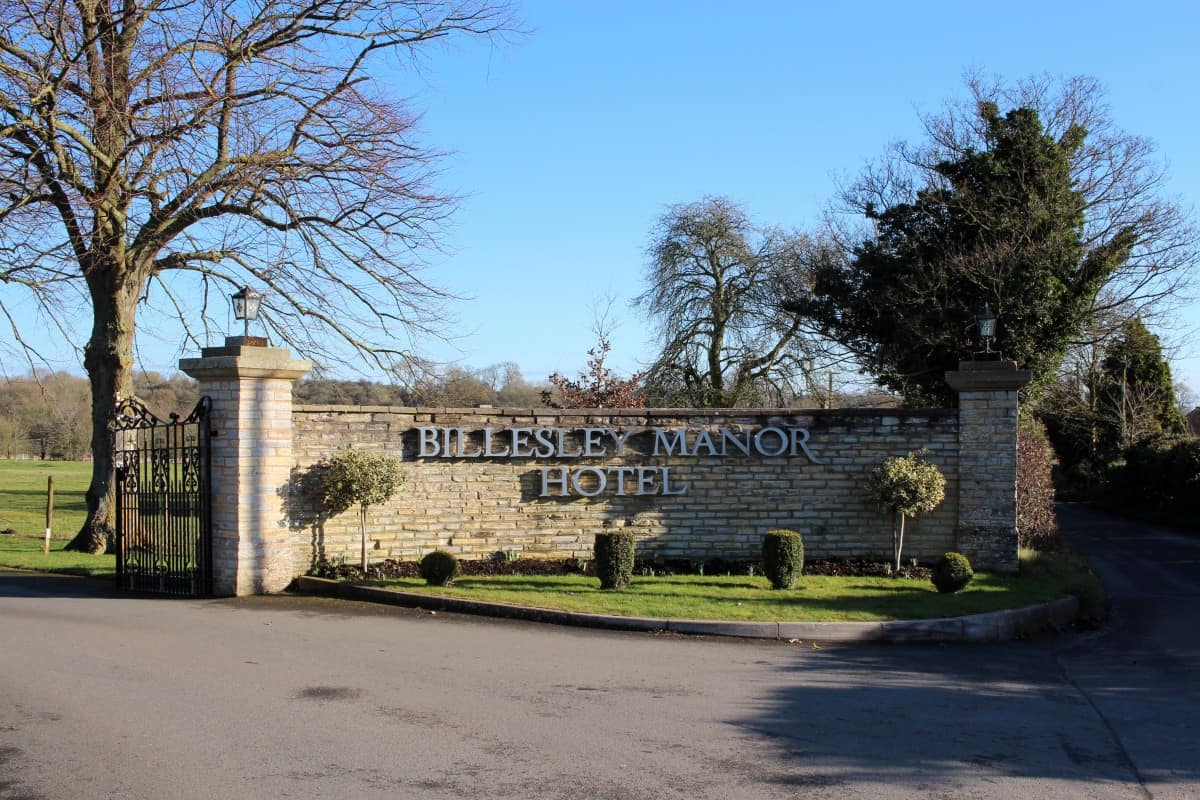 What were our first impressions of Billesley Manor Hotel?
Billesley Manor Hotel is near Stratford Upon Avon and is set in the most beautiful grounds, with great views and an impressive drive leading up to the hotel. It was such a lovely sight and we knew that we were going to have the nicest weekend.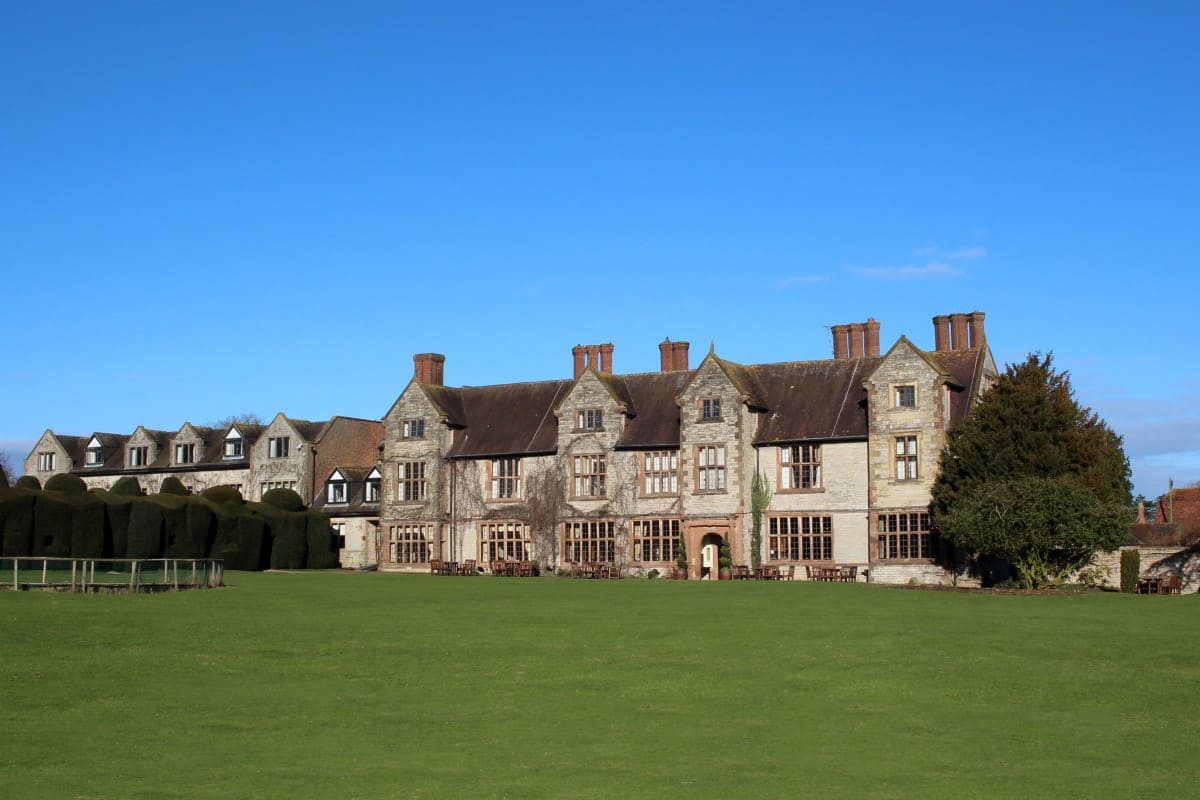 The hotel dates back to the Norman conquest and may well be the oldest building we have ever stayed in. The history of the building is really apparent in all the communal areas of the hotel with wood cladding, high ceilings and traditional brickwork on show.
We went straight to reception when we arrived and although our room wasn't ready until check in time – 3pm – we were able to leave our bags there and make use of the facilities at Billesley Manor until then.
What were the facilities like at Billesley Manor Hotel?
We went straight to the pool to have a swim and relax. The pool had a really lovely reception area where you could sit and relax and help yourself to hot drinks. The changing rooms were a little tired but clean and had everything we needed – we were even given a pound coin to use in the locker and fresh towels.
The Billesley Manor pool is a really good size, with steps leading into the water at one end and plenty of loungers to relax on around the edges. There was a water cooler to keep you hydrated and a steam room and sauna as well as a fitness studio. I liked how quiet the whole pool area was – it was the perfect place to relax although a jacuzzi or hot tub would be a great addition. Billesley Manor also offer a whole menu of spa treatments that really compliment any hotel stay.
What was our room like at Billesley Manor Hotel?
After our stint in the pool we went to collect the keys to our room and realised how vast the hotel was. It seemed like there were stairs and corridors everywhere but whilst exploring the hotel, and making our way to our room, we got to see so many more period features of Billesley Manor and I am sure that no two rooms are quite the same.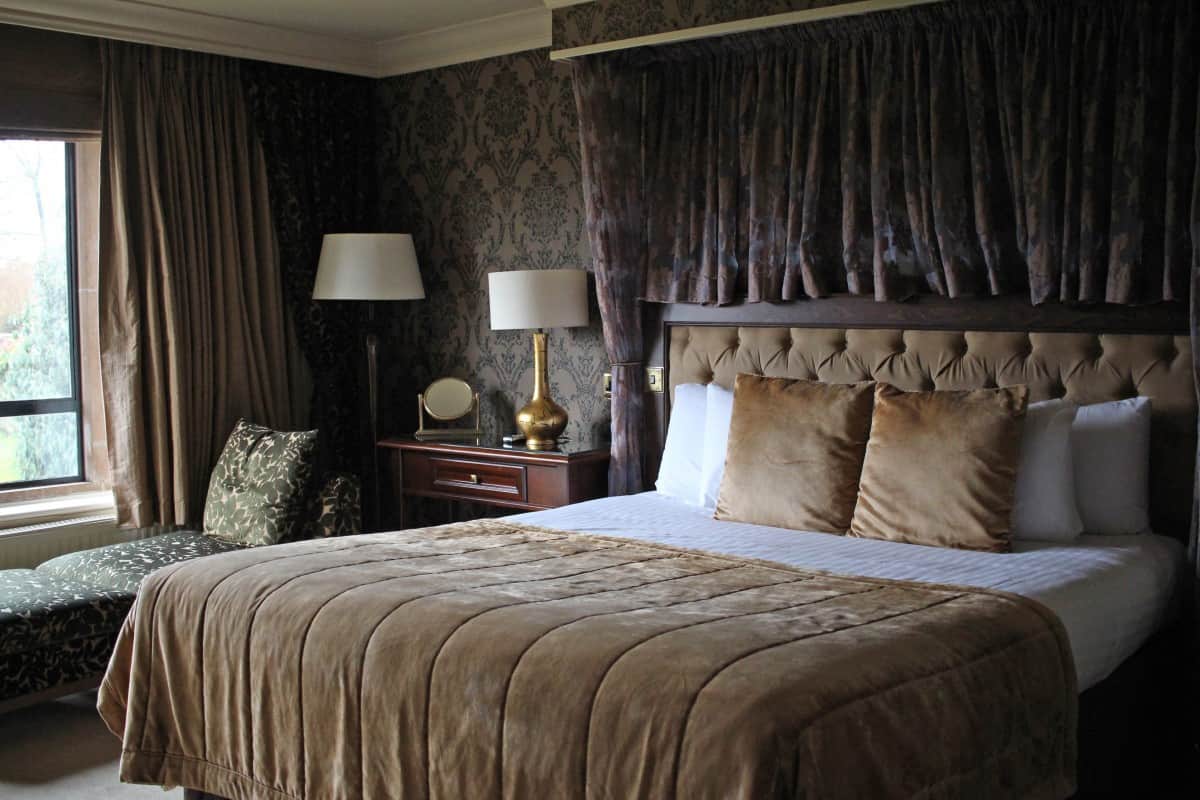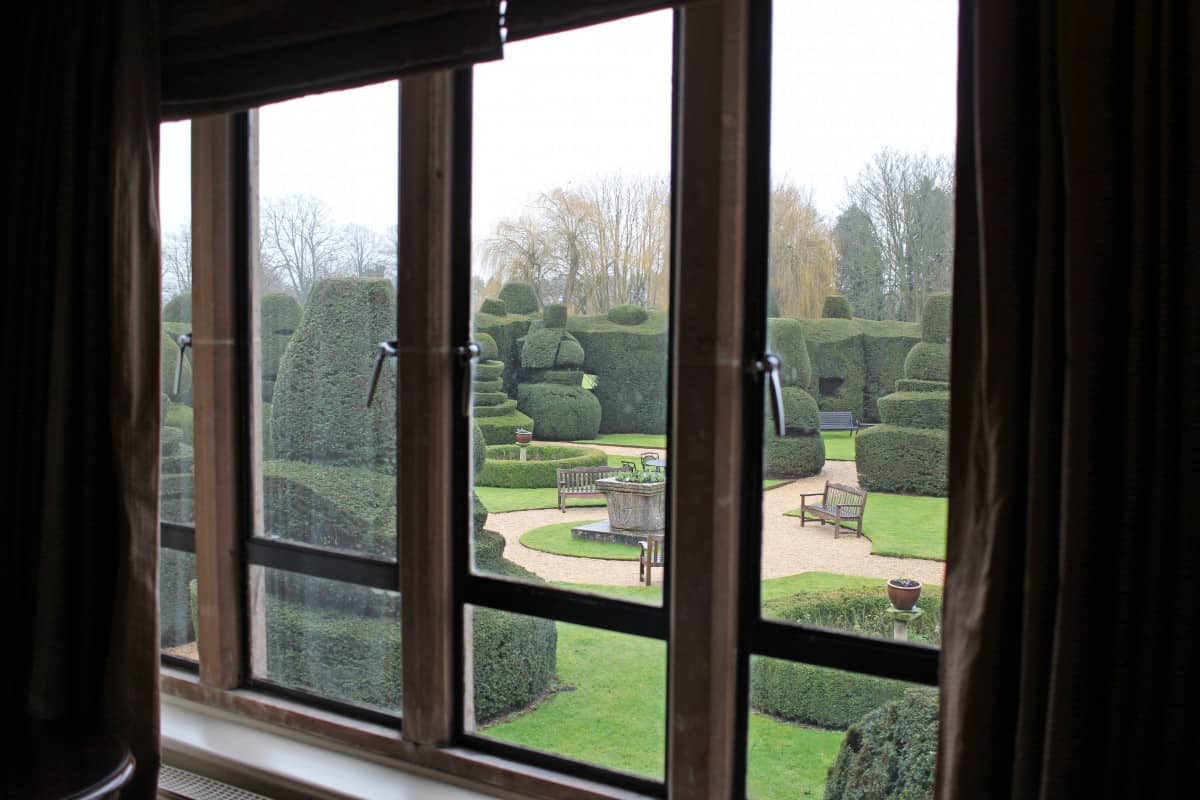 Our room was beautiful. It overlooked the formal gardens and had the biggest bed I have ever seen as well as a desk and seating area. The bathroom was huge for a hotel with a curtained spa bath and shower cubicle as well as complimentary toiletries, so many towels and even robes and slippers.
The room was so lovely to just spend time in – with a great view, tea and coffee making facilities and just so comfortable too. Dave and I spent a few hours just relaxing, getting ready for dinner and enjoying not doing much at all for a change.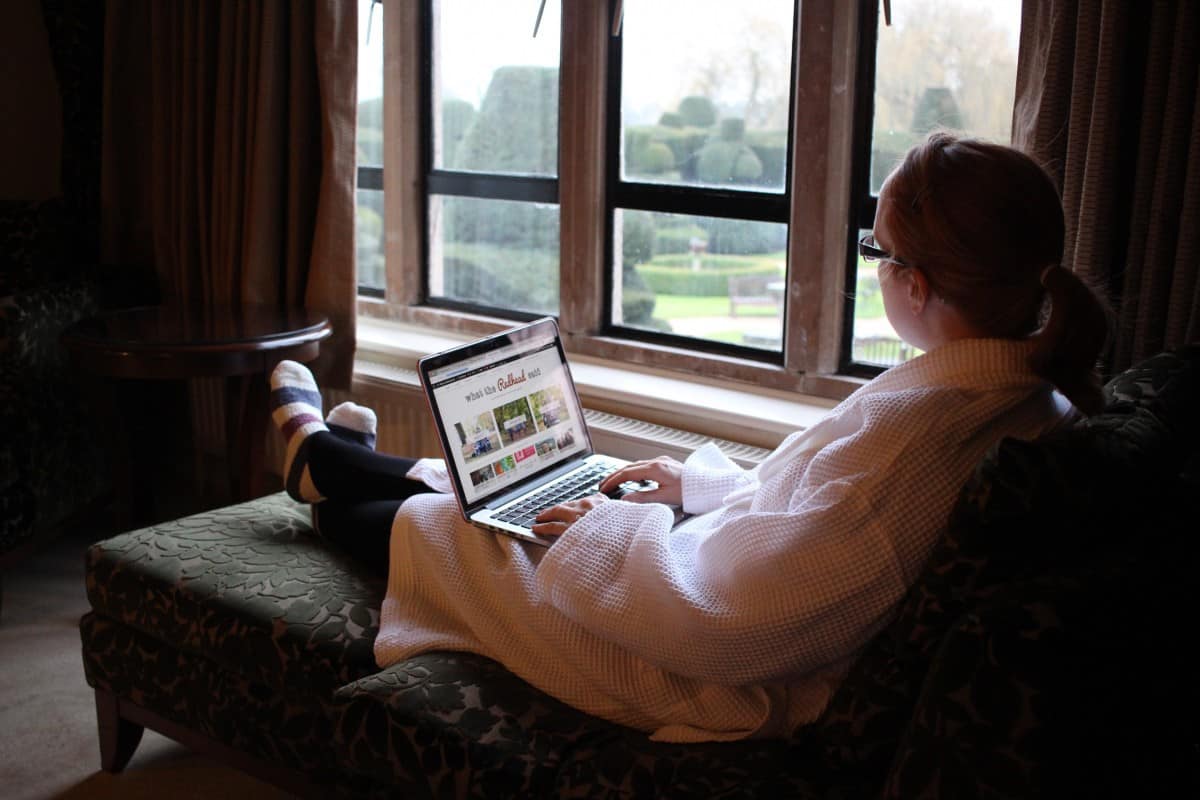 What was dining like at Billesley Manor Hotel?
A table had been booked for 6:45pm for dinner as they were quite busy on the evening we stayed. The restaurant was a really lovely wood panelled room with original fireplaces, leading off from the Great Hall – probably the most iconic room at Billesley Manor.
With a dinner inclusive package at the hotel you have £25 each towards dinner which would easily cover three courses. But, if you want things like steak or a cheese board there's a small supplement to pay – which is pretty standard on hotel packages.
The menu was nice and concise with about five options for each course. This is perfect for us as we like to eat different things, don't like a huge amount of choice and like to be able to choose swiftly. Each course contained vegetarian, fish and meat options and we couldn't wait to order.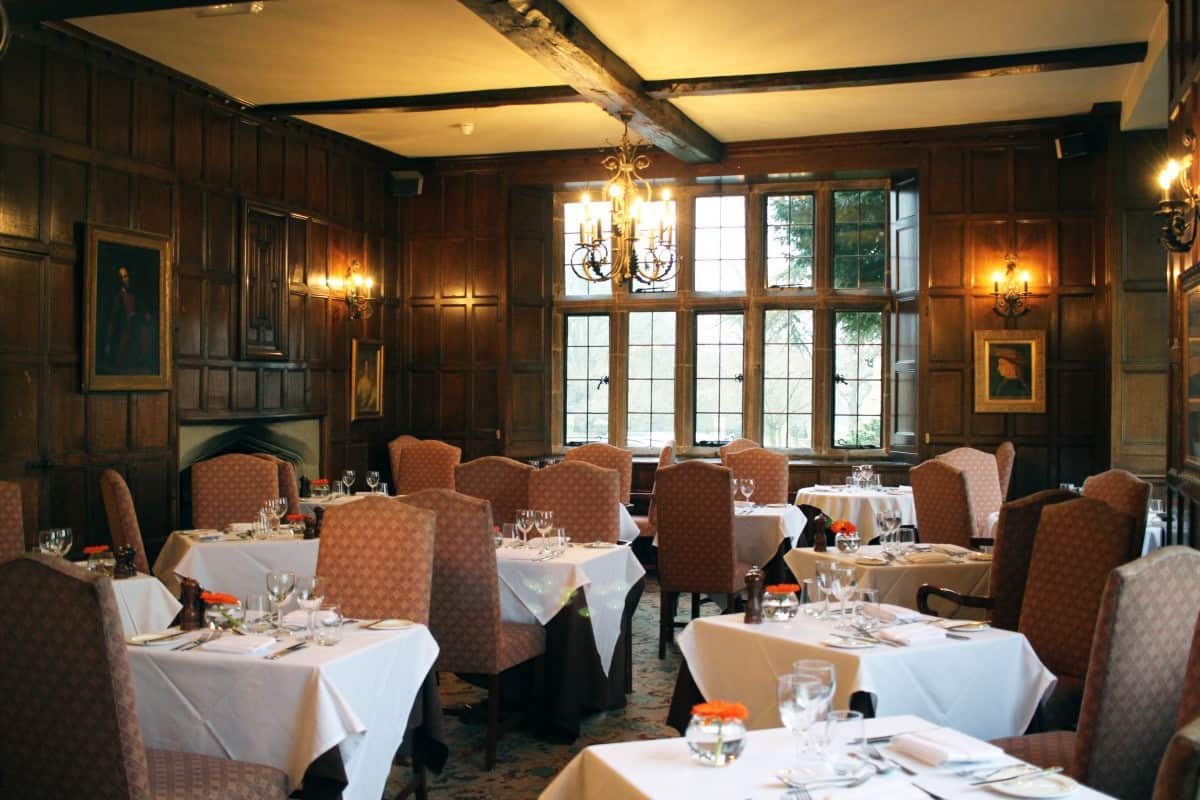 For our starters Dave chose the butternut squash soup and I went for the duck terrine. Dave doesn't usually have soup as a starter but really enjoyed it – it was full of flavour and the perfect way to start his meal. My terrine was lovely and came served with bread and relish although there was a lot of terrine compared to the accompaniments. It would have been the perfect size dish with half the amount of terrine.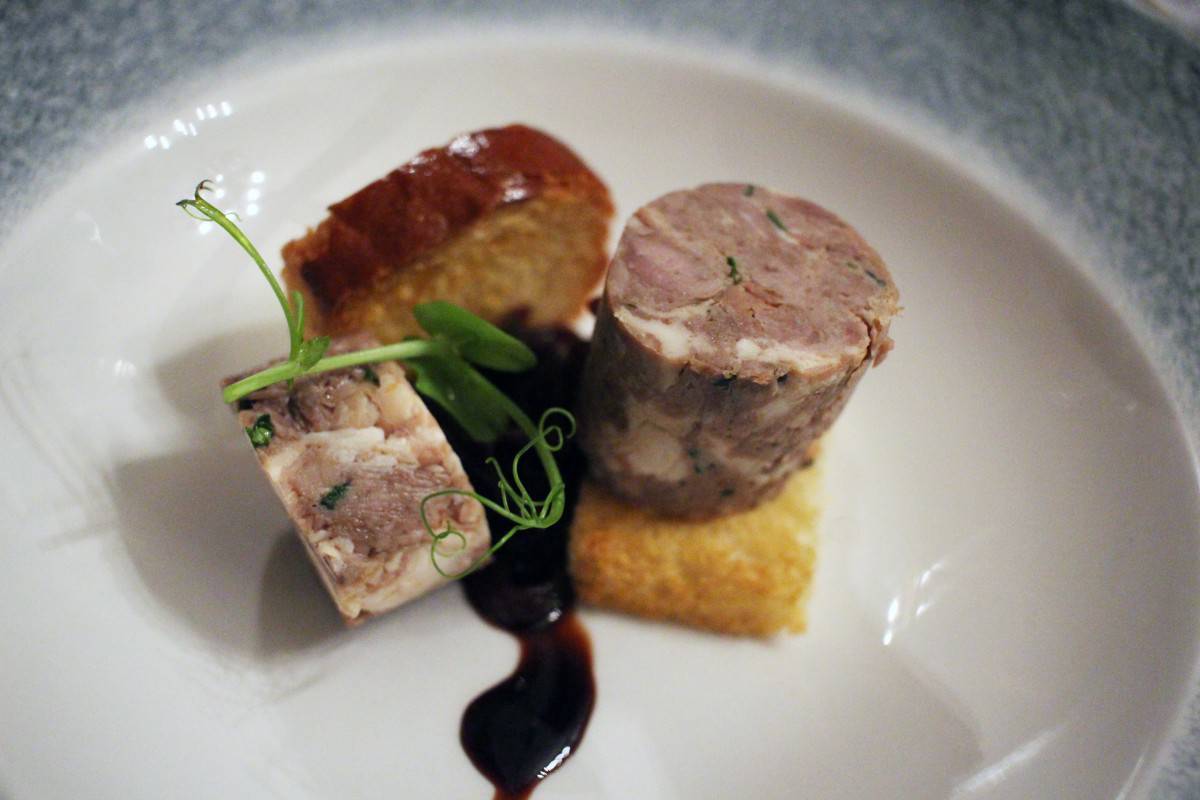 Dave chose the steak for his main with peppercorn sauce which was cooked to perfection. It was served with chips, mushrooms and tomatoes and was a really filling meal. I chose the pork belly which was so full of different flavours and served with mash. It didn't look like a big portion but was really filling and the perfect size meal for me.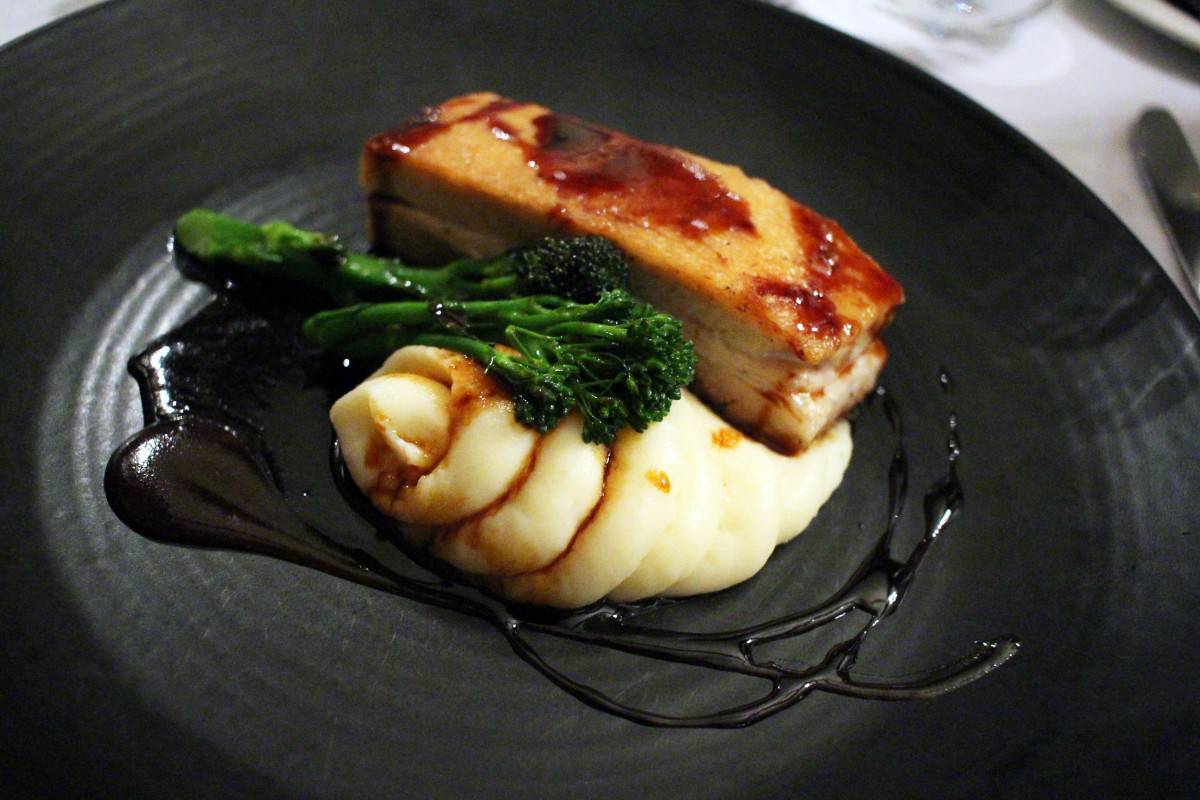 For our desserts I went for the cheese board where I was able to pick three different cheese from a selection. This was served with crackers, chutney, grapes and celery and was the perfect way to finish the meal. Dave went for the orange cake which was lovely and light, full of flavour and different from typical restaurant desserts.
Our meal was lovely and the staff were great throughout. The ambience was nice too with soft music playing and each course arrived swiftly. We actually enjoyed our whole meal, with a bottle of wine, in just over an hour which shows how speedy the service was.
Billesley Manor Hotel also has a lovely bar to relax in where we enjoyed a nice cup of tea and a gin and tonic earlier in the day and plenty of places dotted around to sit and relax. There are lots of places to sit outside in the grounds too, on the patio and in the gardens when the weather is nicer. I think Billesley Manor would be beautiful all year round.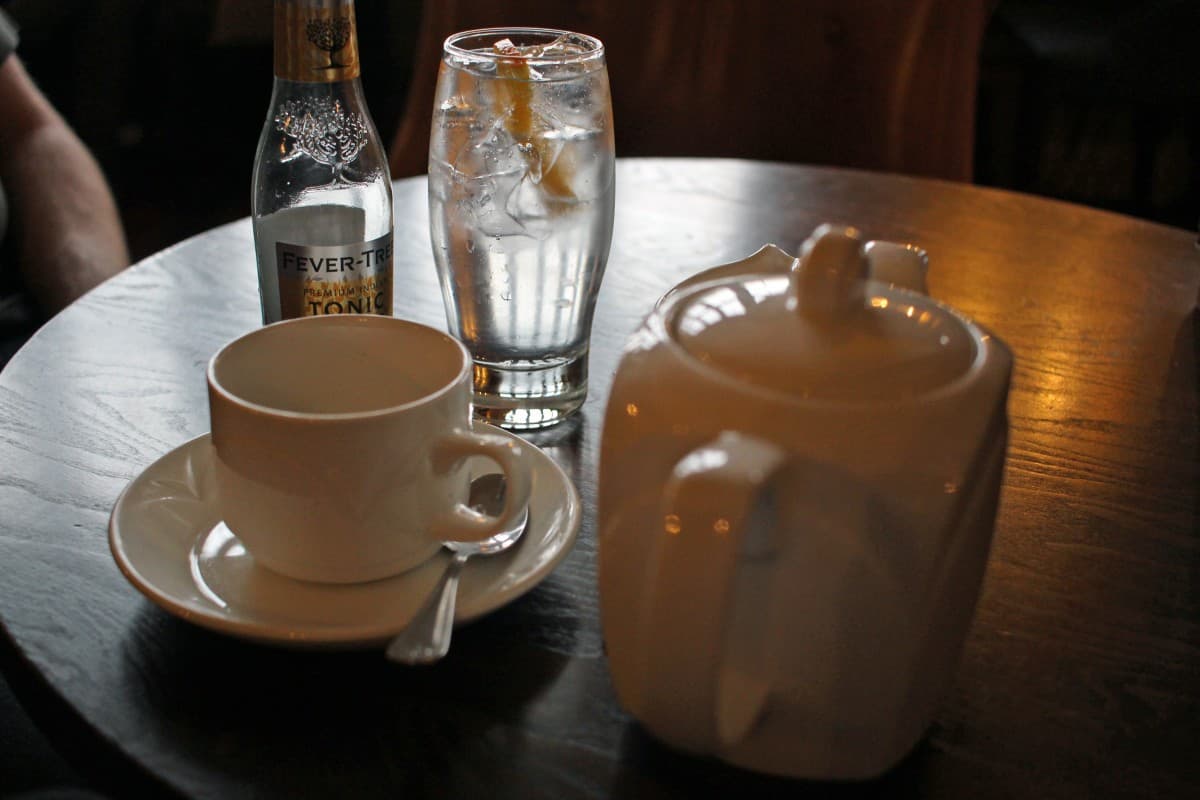 After dinner we relaxed in our room and had a really good night's sleep. The room was absolutely pitch black thanks to the amazing thick curtains and so we didn't have an early wake up call thanks to the sun shining through. There were creaks and things every so often with people moving around in other rooms but with a hotel this age you expect there to be some noise in the building and it didn't disturb us at all.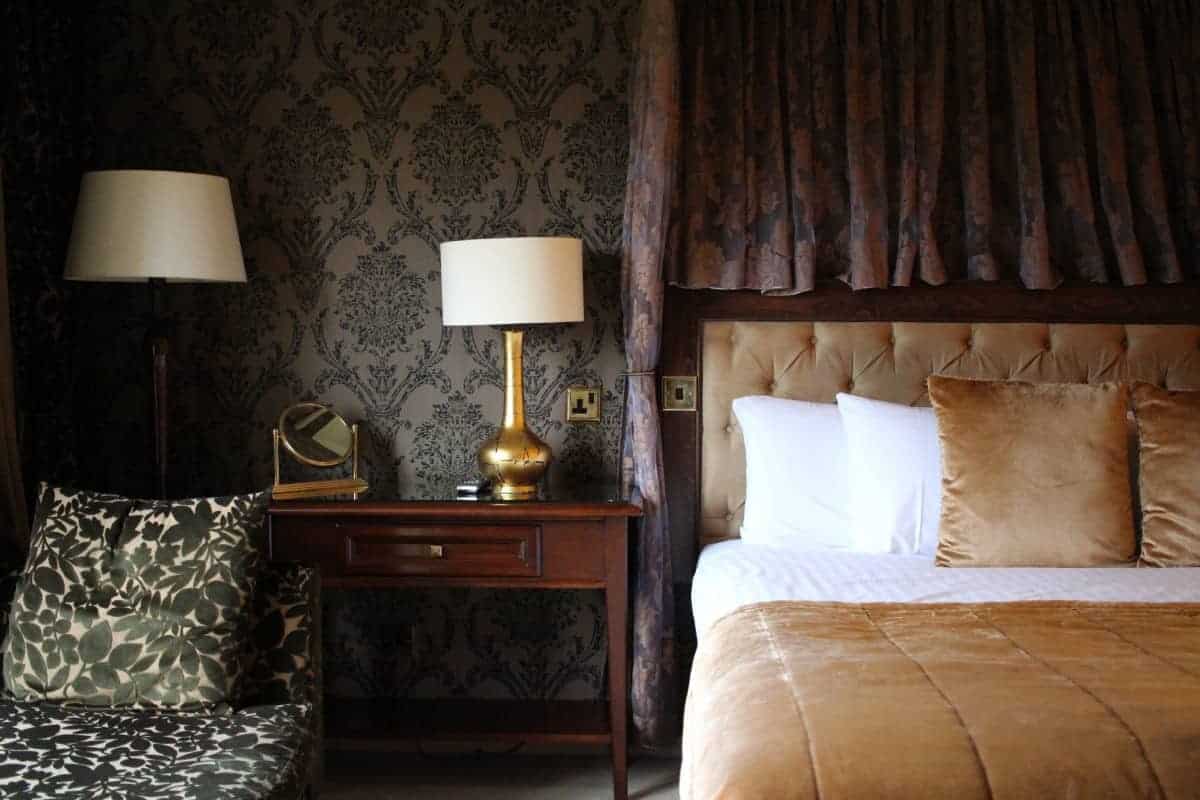 The following morning we had a really lovely buffet breakfast in the hotel restaurant. It had a great cooked selection of bacon, sausages, fried eggs, tomatoes, mushrooms and beans as well as a good choice of cereals, fruit and pastries. Dave did comment how he would have liked scrambled egg instead of fried or a potato option to go with his breakfast like hash browns but I think most people would be more than satisfied with the choices available.
Tea and coffee were brought to our table during breakfast and were replenished if we wanted more and there were fruit juices available with the buffet too. I love a hotel breakfast and the one at Billesley Manor was a great way to start the day.
Billesley Manor really is such a lovely hotel with so many original features from years gone by, so much history, lovely staff and beautiful surroundings. I would love to visit again in the future.