At the end of our Center Parcs holiday we drove to another part of Cumbria to stay with our lovely friends from Mental Parentals. They have the most gorgeous little boy O and we were excited to spend a whole weekend with them as previously we'd only had a few hours at a time really.
We got to their house at about 5pm on the Friday, unpacked, drank tea, children played, we chatted. The children had dinner and then all jumped in the bath together and before we knew it the kids were asleep and we were eating chinese, having a drink and relaxing.
The evening was full of games – the girls winning Articulate and then being thrashed by the boys at Trivial Pursuit – they really do keep a lot of knowledge in their heads! It was my perfect kind of evening – chat, games, drinks and good company.
Saturday brought us the best weather we could have asked for and we ventured to Winlatter Forest for a walk, some fresh air and for the kids to play. The drive there, and through the weekend made me fall even more in love with Cumbria. It's such a beautiful part of the world and one I don't think I have ever visited before. It always amazes me that we have such beautiful places in our own country – some of the views we saw over the weekend could have been straight from a movie.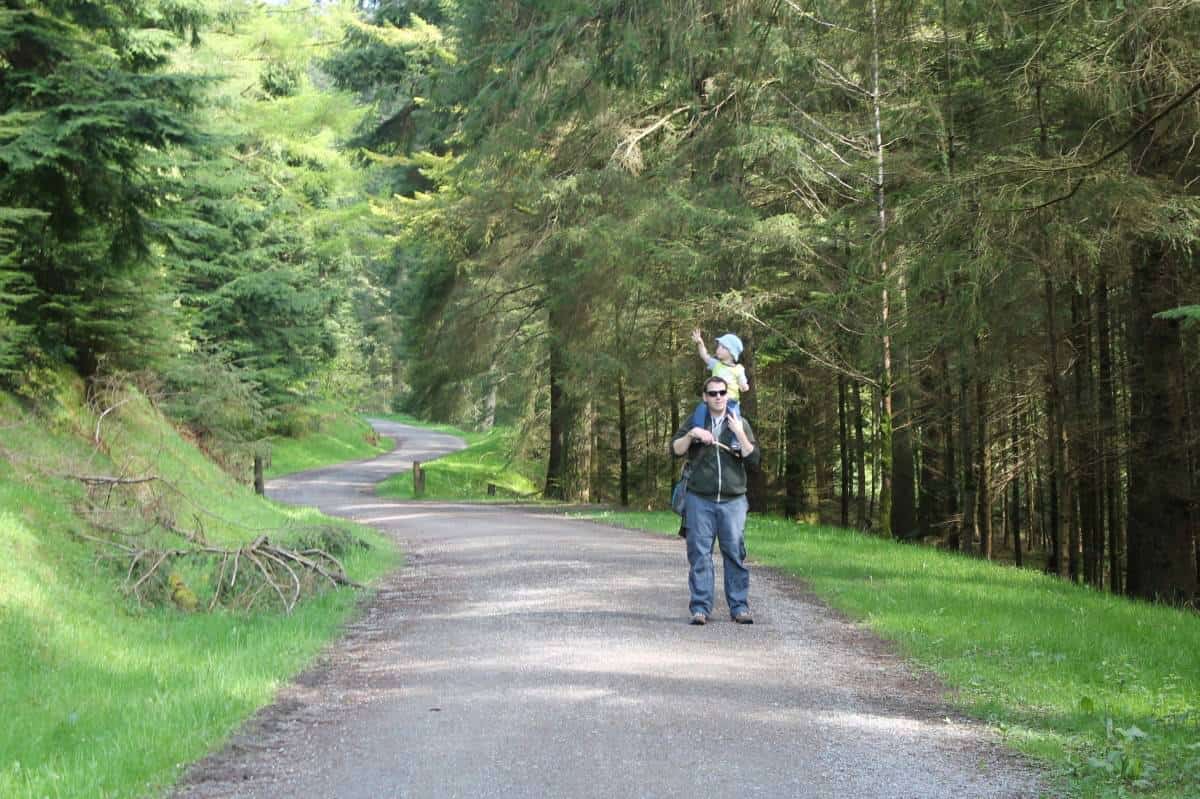 After Winlatter Forest we went into Keswick, walked around the market and shops and had afternoon tea at Brysons. I had been craving a decent afternoon tea all week in Cumbria and Brysons was definitely better than I could have ever expected – a three tier cake stand full of sandwiches, chutney, fruit scones and beautiful little cakes. The children had the children's version to share that was full of more sandwiches, strawberries, marshmallows and yet more cake. It was afternoon tea heaven and I think we will now have to go to Brysons every time we visit Cumbria.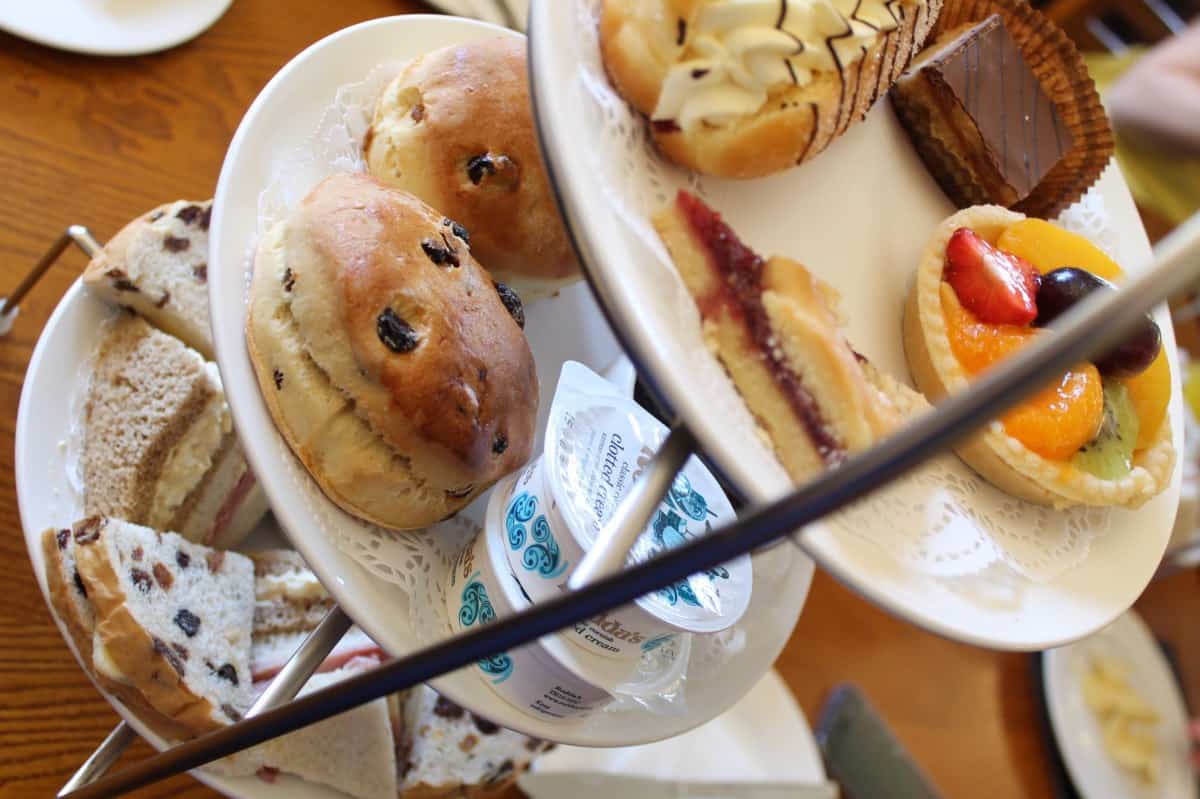 After tea we walked to Derwent Water to feed the ducks. I was expecting a pond in a local park but the park was beautiful, such an asset to a town and like nothing we have at home. If the park exceeded my expectations then the duck feeding definitely did. The 'Water' was as much a lake as any other I have seen. It had a little cabin on an island in the middle, people canoeing, kayaking, sailing and surfing. It was like the hub of a community and felt like a different country. It wouldn't have been out of place in a movie about Americans going to their log cabin holiday home by the lake. It was wonderful.
The views were superb and in the other direction there was just mountains and clear blue sky. I used to think that Cornwall was the most beautiful part of the UK but Cumbria has shown me that I haven't even scratched the surface of our country yet – I'm looking forward to exploring more of it but the beauty of Cumbria definitely took my breath away.
Saturday evening was spent with a home cooked meal, sleeping children, more games and more drinks with Eurovision in the background. We didn't stay up late enough to see who won but Eurovision wasn't really the focus of the evening – it was just about spending quality time with friends we don't see often enough. I think we succeeded.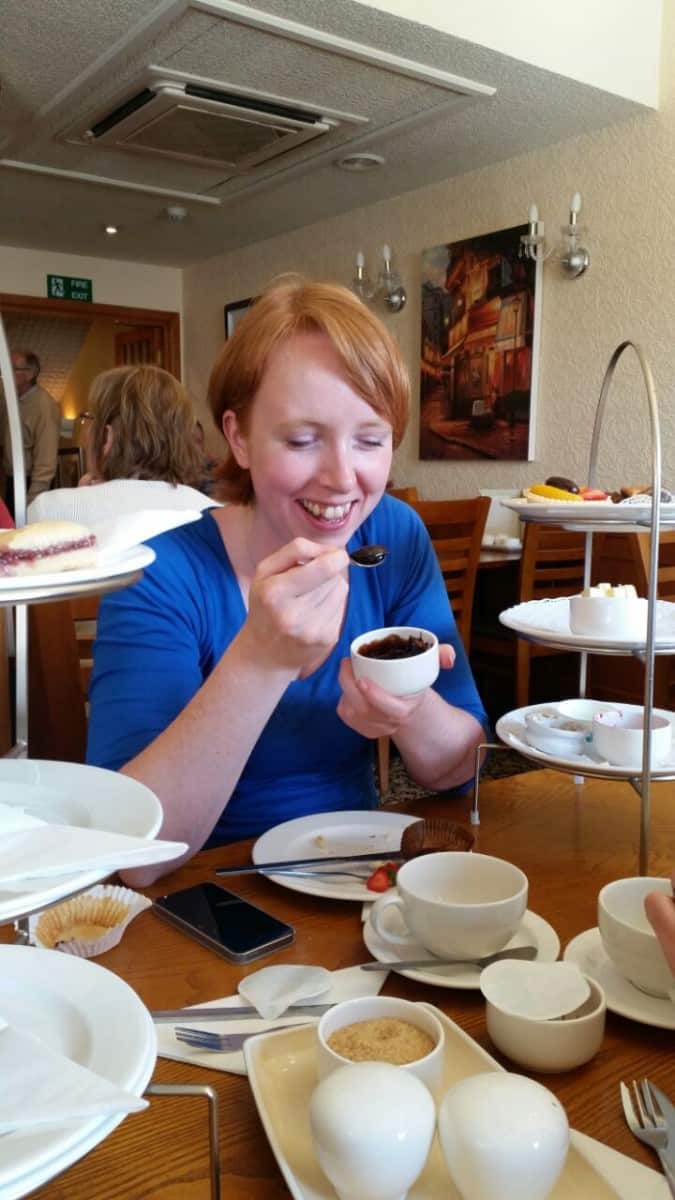 ,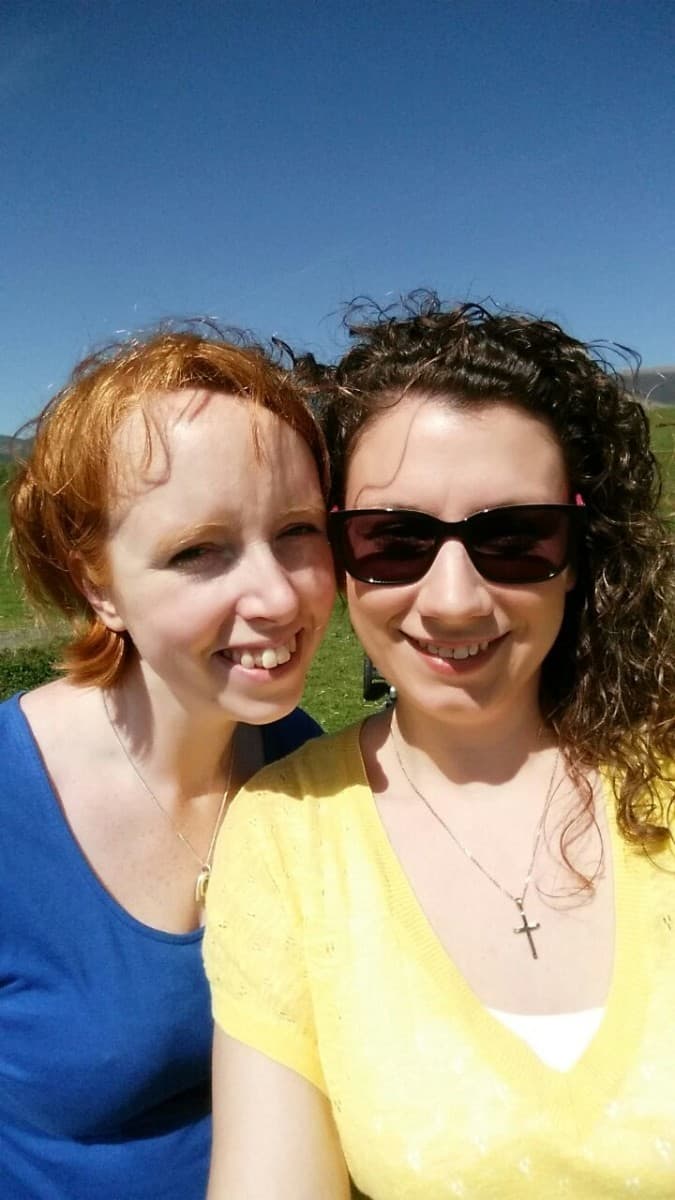 Sadly on Sunday we had to drive the long journey home – leaving at 10am we stopped half way in Stoke on Trent at the Emma Bridgewater Factory and had yet more afternoon tea, a bit of shopping and stretched our legs before getting back in the car to drive home.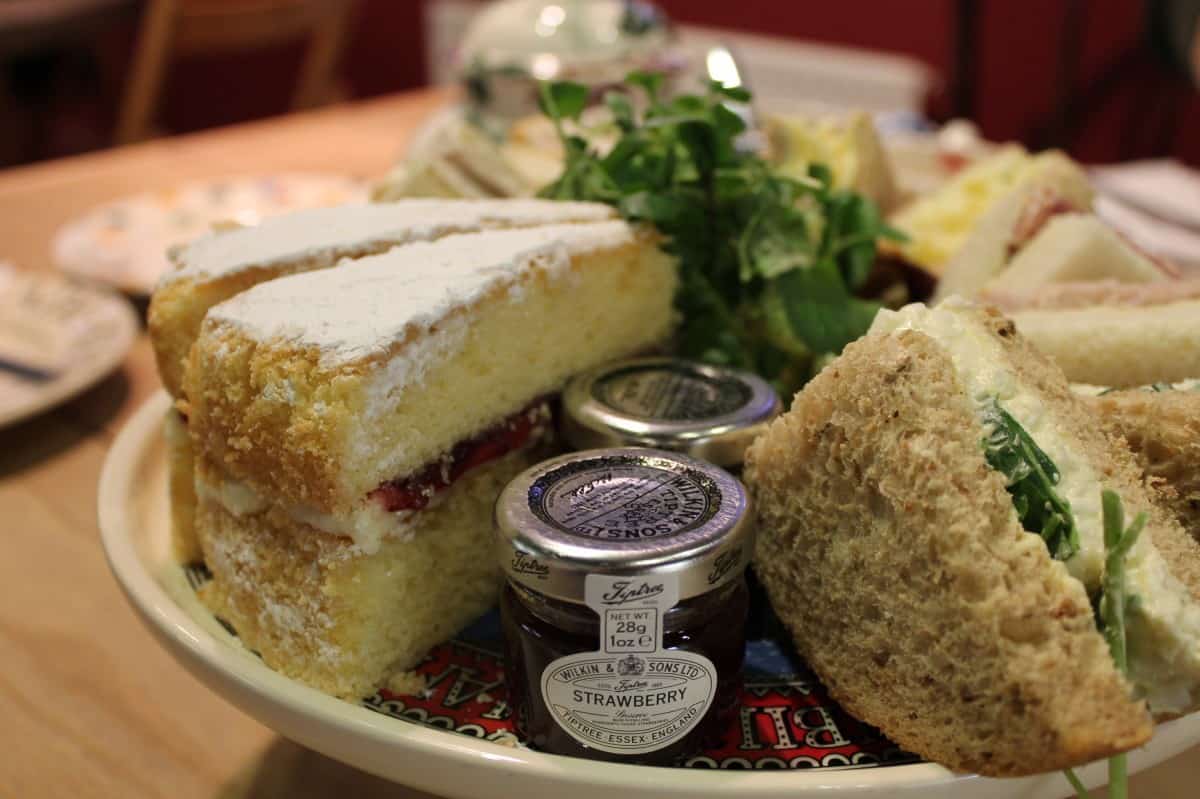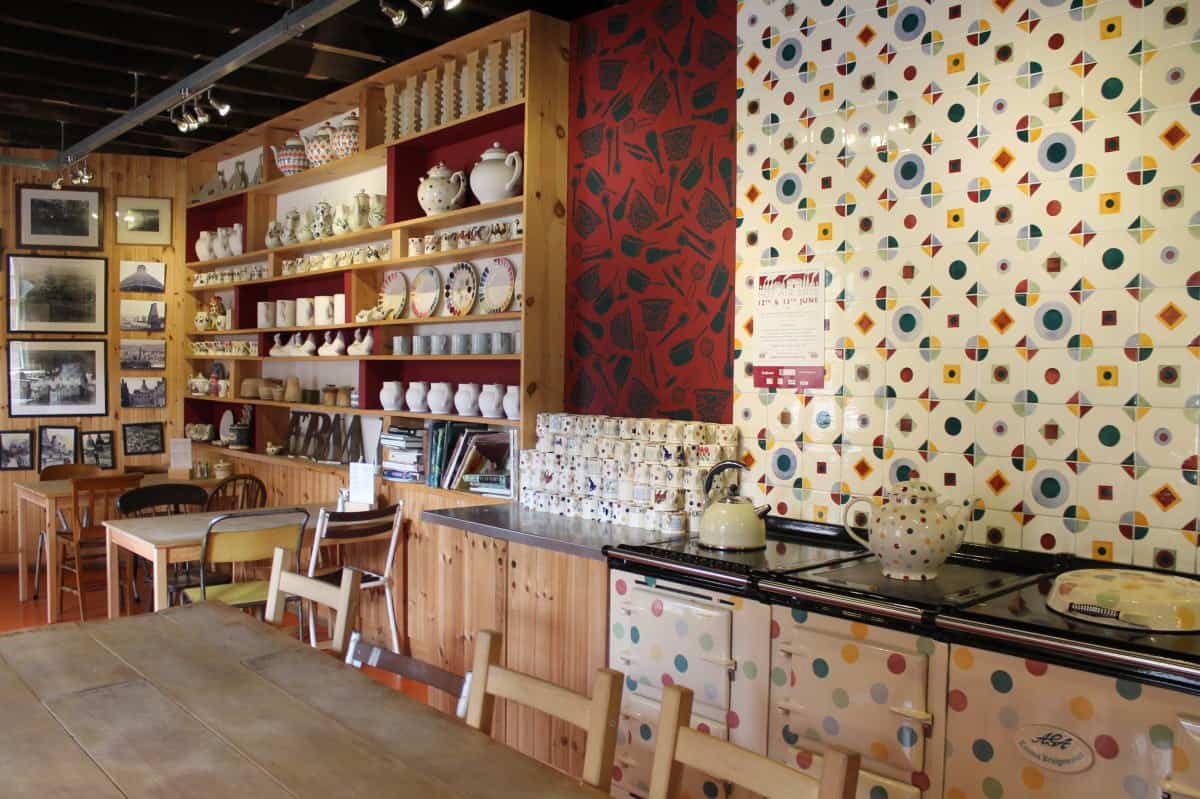 We walked through our door just after 5pm and would have gladly gone straight to bed but our house had been decorated whilst we were on holiday and so we had to put it all back together! But it's definitely looking a lot better than we left it.
I hope you had a lovely weekend whatever you were up to.