It's been on the cards for a while but last week Little Man took his first unaided steps and has now been toddling around by himself ever since. Little Man absolutely loves to be on his feet and has surprisingly good balance for a baby that has just learnt to walk – He's been walking holding onto our hands for a few months but didn't have the confidence to let go – until now.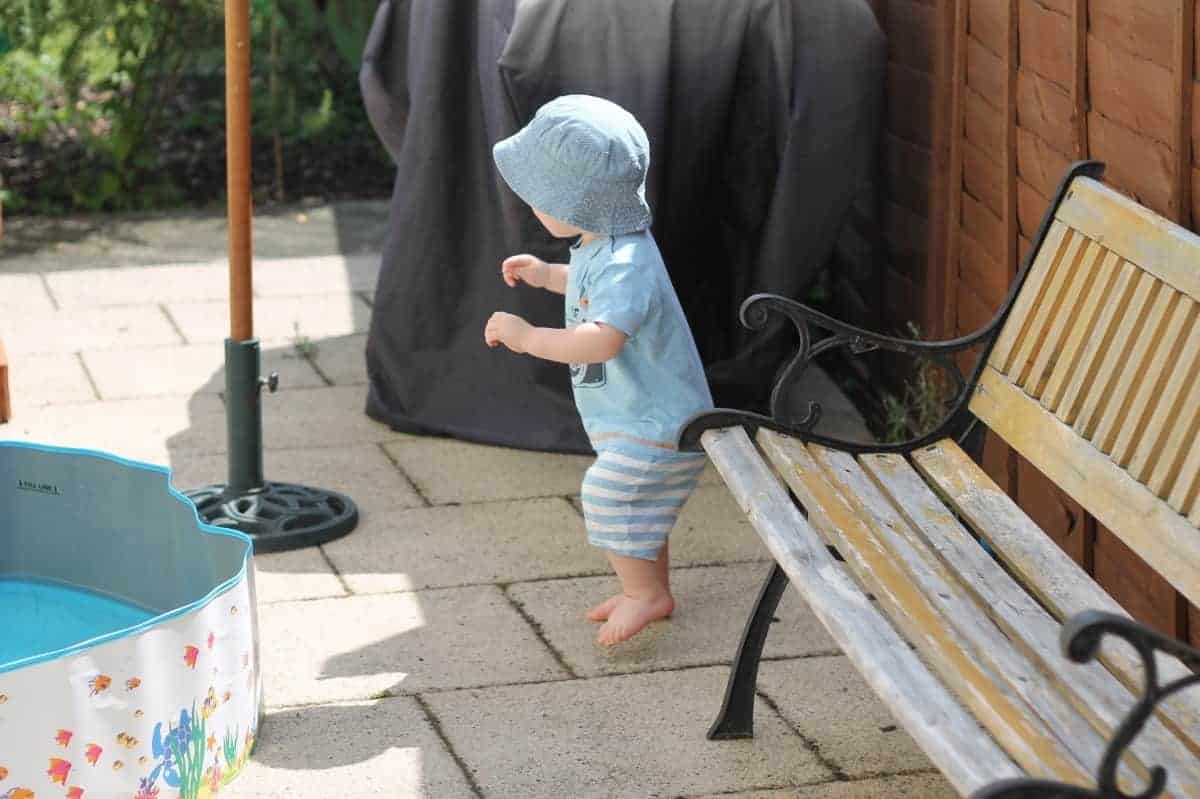 I know a lot of parents dread this new stage of life, that you have to have eyes in the back of your head once they start walking but I'm really looking forward to it! In some ways things get so much easier once a baby can walk and it's a whole new set of experiences for Little Man and a new angle from which to view the world.
Watching Little Man walk by himself is yet another sign that my baby boy is growing up – There really aren't many things about him that are still 'baby' and he is very nearly a toddler – We have some exciting times ahead!