*This is a paid post
Last weekend we went to Blackpool for the very first time and loved it. It was such a beautiful seafront and there is so much to do in Blackpool – with arcades being a huge part of that. But, when it comes to arcades there is only one that we needed to visit – Coral Island Blackpool.
Coral Island is situated in prime position on the main promenade opposite Blackpool beach, just a stone's throw from the sea, the pier and the Blackpool Tower. We parked easily in the Bonny Street car park and saw Coral Island's iconic parrot as soon as we got out of the car.
I thought it would be nice to give you an idea of what there is to do with the kids at Coral Island as it's so much more than just an arcade and we had such a nice day there.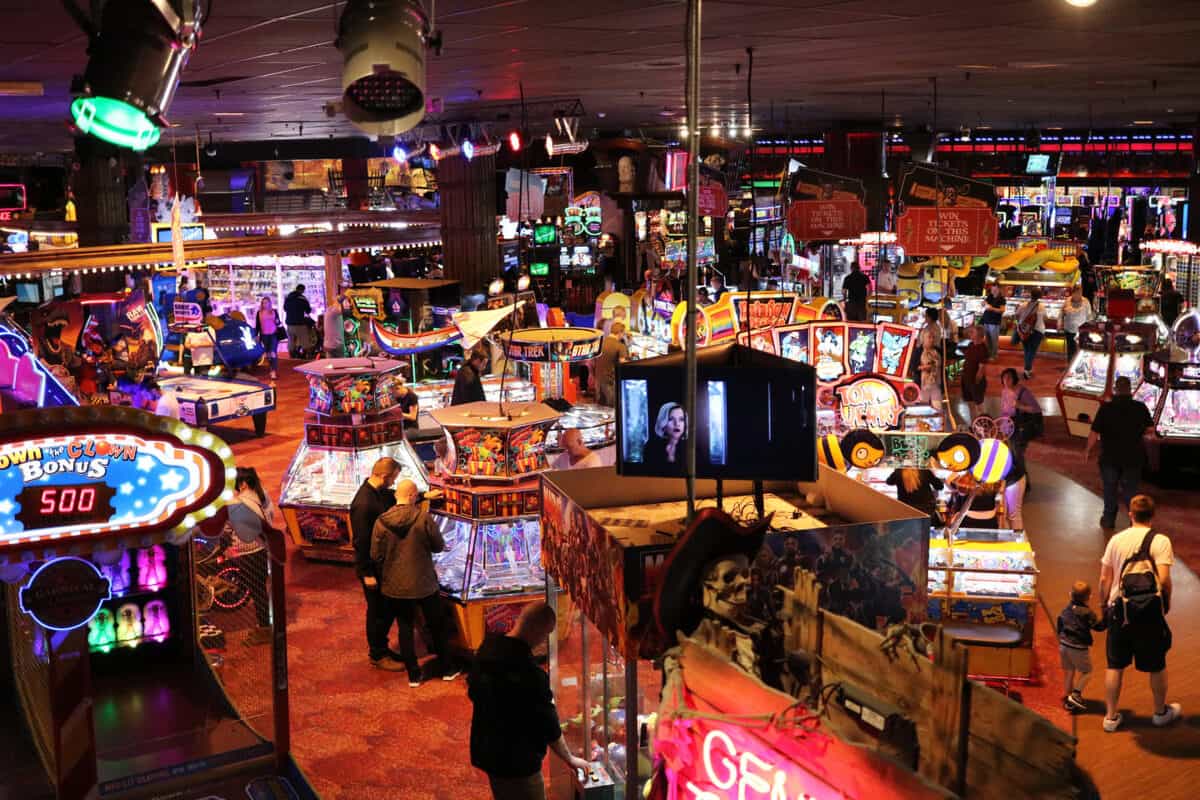 Sit in the Giant Deckchair
The first thing LP and Little Man did was climb on the giant deckchair. This is such a seaside tradition and they loved that Coral Island had their very own deckchair too.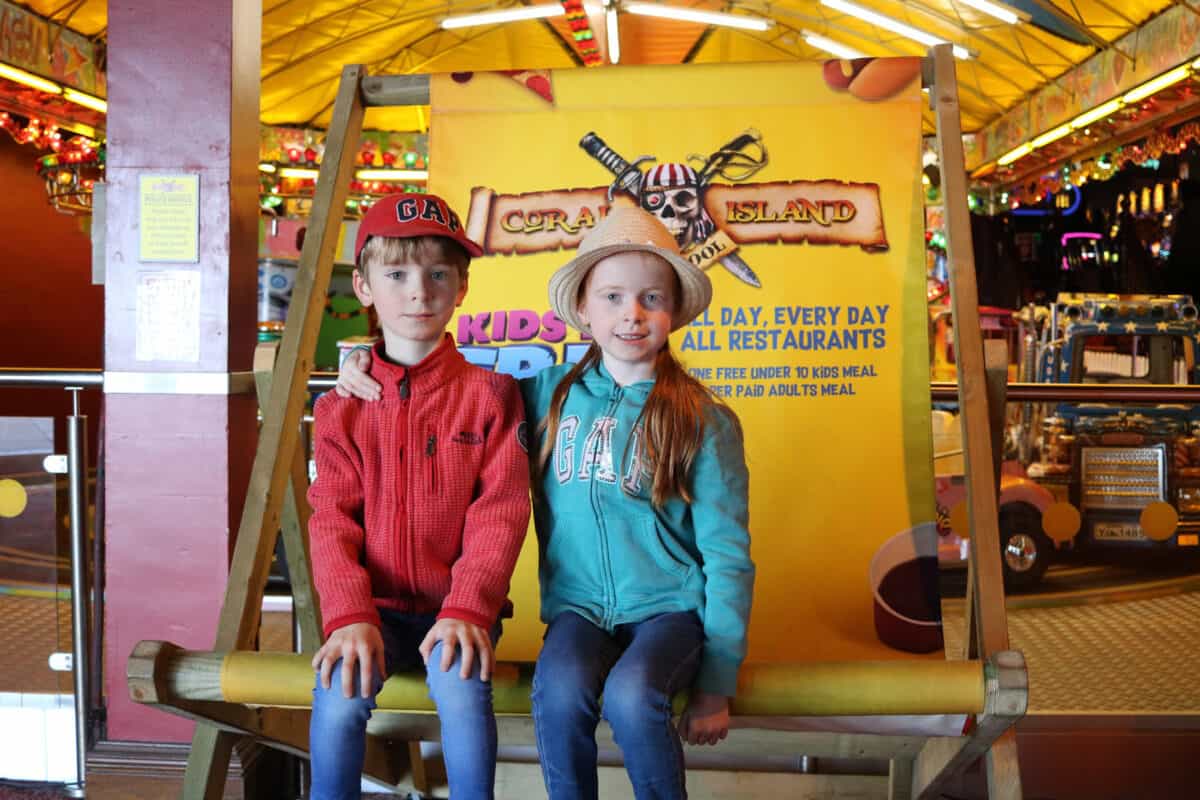 Meet Characters
When we visited Coral Island there was a Toy Story weekend on where the children could meet Jessie, Woody and Buzz. They were giving out sweets and happily taking photos with the children. It's worth checking the Coral Island Facebook page to see if there are characters around when you next visit.
Video Games
As you'd expect with any arcade there are so many video games at Coral Island. Shooting games, racing games and even VR games where you can get right in on the action. The children loved all the simulators and it gave them whole new experiences that they couldn't stop talking about.
2p Machines
A big part of arcade fun for LP and Little Man is the 2p machines. They have been playing on these for years and they always look forward to putting their coins in the slot.
Coral Island has a great range of 2p machines where you can win small toys, bundles of tickets or sweets and there were seats around to help the children reach the slots too. I think they would have happily stayed at the 2p machines all day.
Fruit Machines
LP and Little Man didn't really understand fruit machines – I think it will take a couple of years before they prefer them to 2p machines. But, there are so many of them around the arcade adding to the variety that Coral Island offers.
Bingo
The children had their very first bingo experience at Coral Island with a whole room dedicated to the game. Each person has a screen to play the prize bingo on and it's really child friendly as all you have to do is tap the screen when numbers are called out and numbers on your cards are ticked off automatically.
The lovely bingo staff gave the children juice and chocolate biscuits and seemed so happy when we all won. Bingo isn't something we'd usually think to do with the children but they loved it.
Collect Tickets
At any arcade the children love to get something back – a reward or prize for all the pennies they've spent. Coral Island has so many machines where you can win tickets whilst you play – from the video games to the fruit machines, 2p machines and other skill based games. The tickets really add up and it means that the children could switch their tickets for prizes at the end of the visit after popping them into a ticket counting machine.
The prizes come in all values and types – with cuddly toys, games, slime, sweets and more. The children were in their element and loved getting something to take home with them.
Camel Derby
The children have never experienced a derby game before and the Camel Derby was fantastic. The staff were so friendly and entertaining and we showed the children how to roll the balls in the right place. Between us we won three tickets and got to exchange them for the biggest soft toy I have ever seen.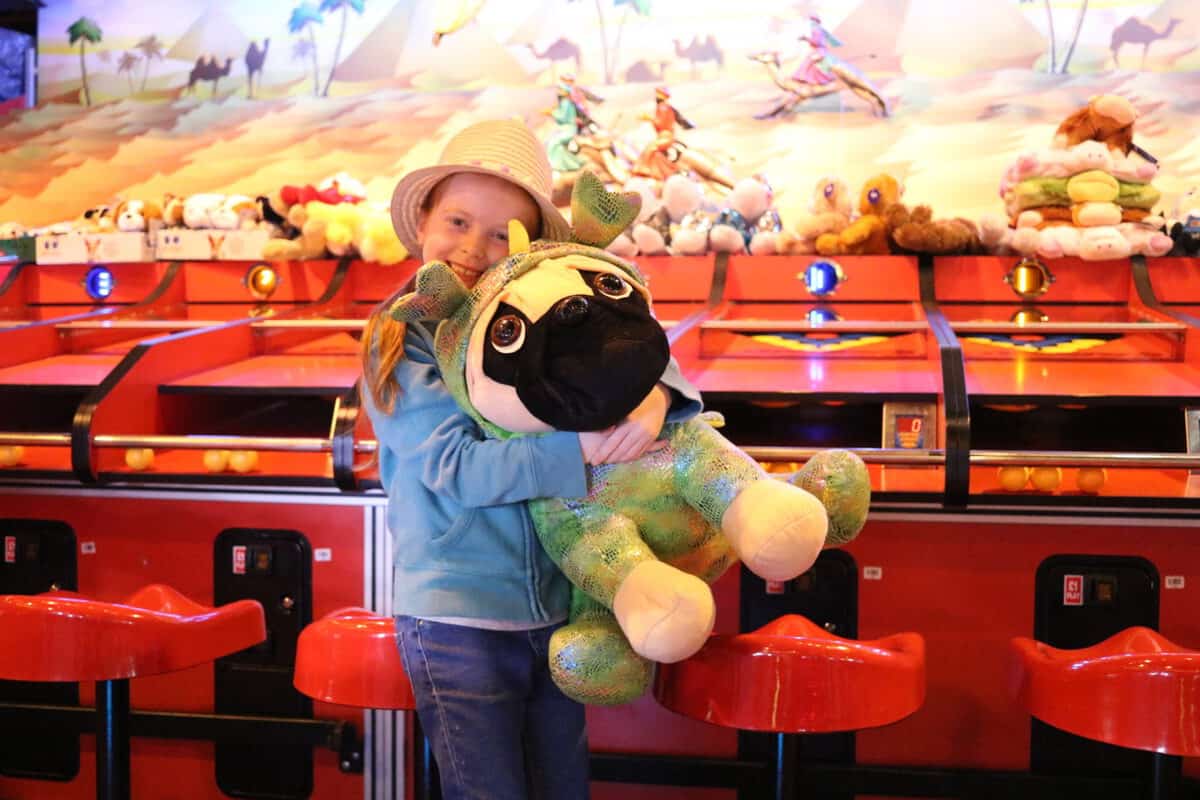 Pirate Flyer
As well as the arcade machines there's the Pirate Flyer ride which is like a monorail passing around over the top of the arcade. It costs £2 per person or £3 for two people and is a really nice ride – especially as there's a tunnel to pass through full of pirate treasure and a trip under the sea. The children really enjoyed it.
Ghost Train
As well as the Pirate Flyer there's a Ghost Train ride. It's mainly in the dark with scary sound effects and things to make you jump. The children didn't want to go on it a second time and I think younger children wouldn't cope well with it but it was definitely entertaining and great for adults and older children.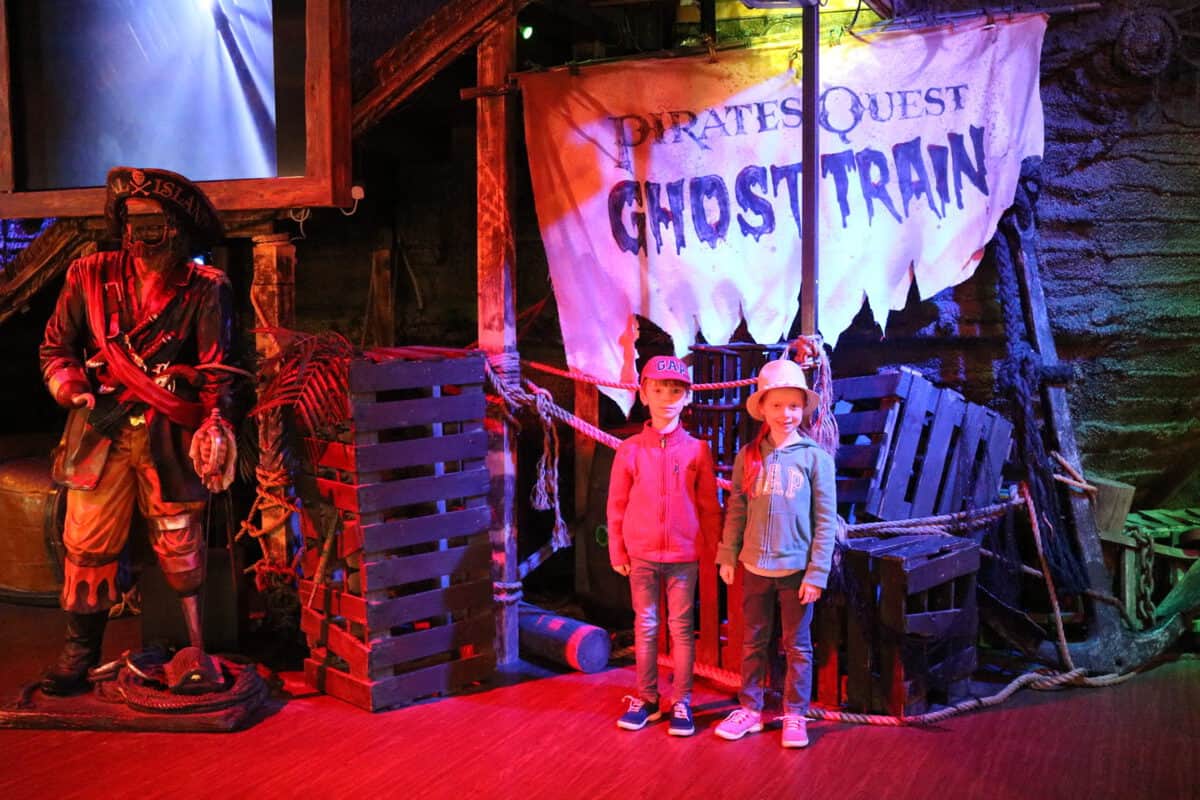 Eat
A big part of Coral Island's appeal is that kids eat free all day every day. You get a free child's meal for every adult meal purchased and as the food is great value anyway it costs as little as £10 to feed a family of four. There are so many restaurants in Coral Island with the Buccaneer, Captain Jack's and Peggy's Snack Bar as well as many fish and chip restaurants.
We started off our day with breakfast in Peggy's Snack Bar which was lovely. It had all the breakfast staples you'd expect and really filled us up for a day at the arcade. After breakfast Peggy's offers a day time menu which is equally great value and food the whole family will enjoy.
Later in the day we had fish and chips as a trip to the seaside wouldn't be complete without it and we all really enjoyed our dinner. We'd definitely get fish and chips from Coral Island again in the future.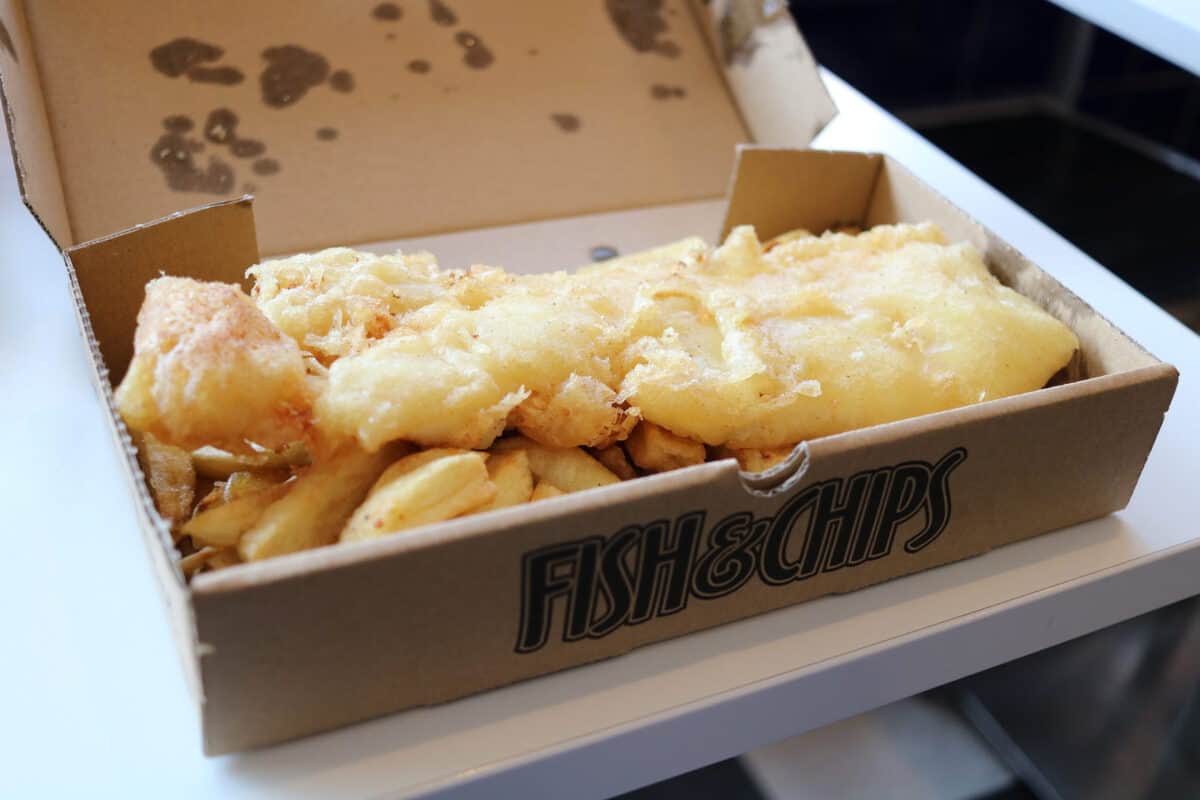 We had such a great day at Coral Island and it was a really lovely part of our time in Blackpool. The children have always loved arcades but Coral Island is like nothing we have experienced before – and we've been to so many arcades, from Brighton to Newquay, Penzance to Rhyl. I think Coral Island is definitely the one we would most like to go back to and I just wish it was a little bit closer!
If you're ever in Blackpool there's no need to take the kids to any other arcades – just go to Coral Island. It really has everything you could want for a family day out at the coast and is definitely one of our favourite Blackpool attractions.