This month's Siblings is more about the start of something than the month that has been,
Sunny days make it easier for LP and Little Man to play together,
Opposite sides of the water table, not playing together really but enjoying the same thing,
Occupying the same space.
LP had last summer to practice with the water table, she knows it inside out,
For Little Man it's something new, a whole new thing to explore,
He loves the water, loves the toys and loves watching his sister play,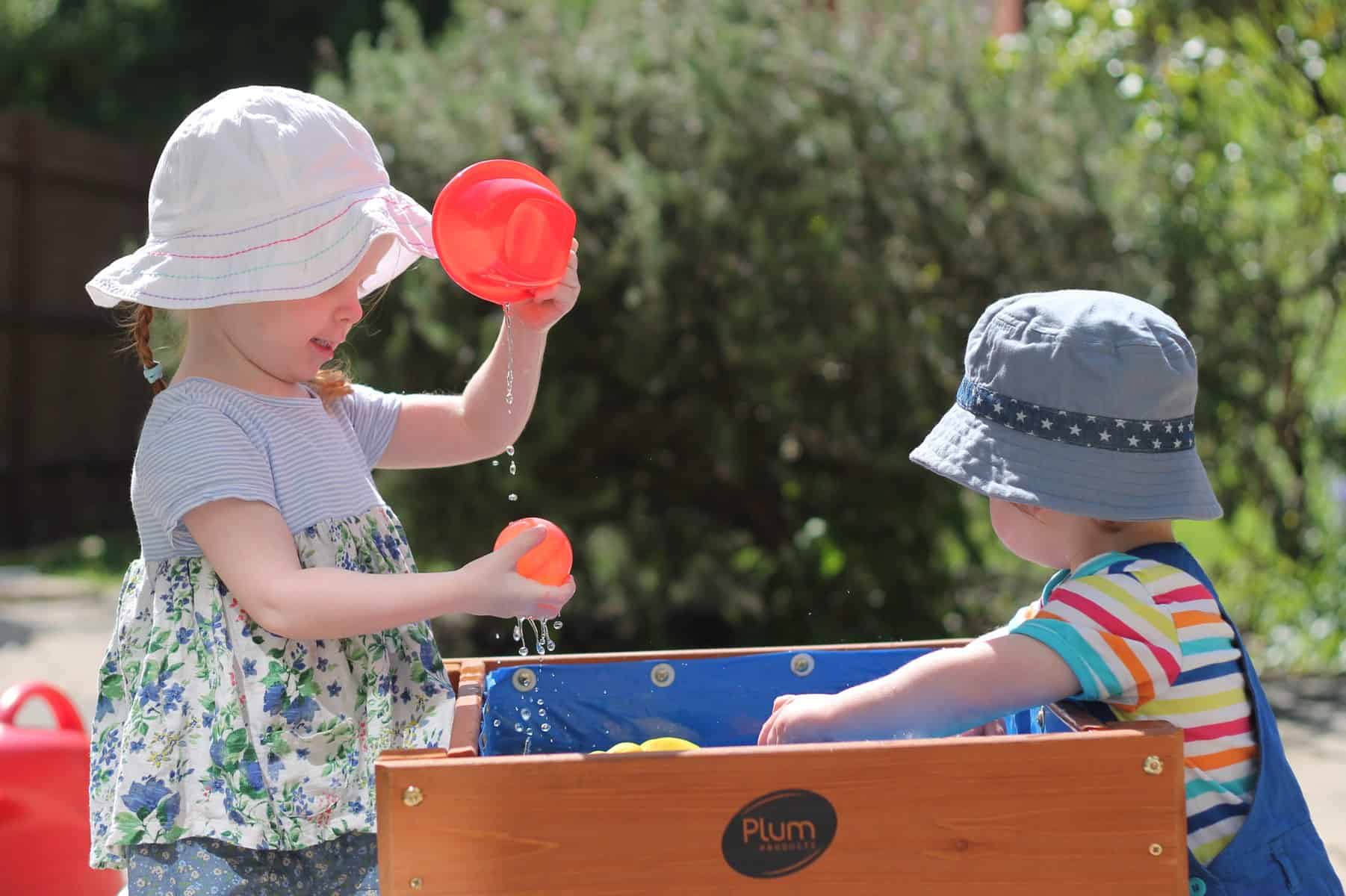 The summer isn't here yet, even spring has hardly begun,
But Little Pickle and Little Man have already found this new way to be together,
Siblings, splashing, dunking, floating and soaking.
May's Siblings, ones at the start of our nice weather season,
Playing in the garden, together.