*This is a paid post
All babies are pretty amazing! They bring their own special form of happiness to everyone around them, and they always know how to somehow put a smile on your face or make you laugh. But babies can even help save lives by simply wearing Pampers.
Pampers donates one vaccine against maternal and newborn tetanus for each pack of Pampers nappies and wipes sold through the "1 Pack = 1 Vaccine" Pampers-UNICEF campaign. The campaign has been running for 11 years, and during that time, babies around the world have helped Pampers and UNICEF to eliminate maternal and newborn tetanus in 19 countries – with only 19 more to go, Pampers and UNICEF are halfway towards their goal of global elimination!
Since the Pampers-UNICEF "1 pack=1 vaccine" campaign began, an estimated 500,000 newborn babies have been saved and a vaccine has reached a mother and her baby every second.
There are so many ways that we can all support this great campaign as well as using Pampers – If you share a photo of your baby with #1photo1vaccine or #PampersUNICEF hashtags on Facebook, Twitter or Instagram – Pampers will donate the equivalent cost of one vaccine.
This year, celebrity mum Kimberley Walsh is supporting the Pampers-UNICEF campaign. Kimberley says:
"I feel hugely honoured to be supporting the Pampers-UNICEF campaign in its 11th year. As a mum to Bobby, and expecting my second child later this year, I feel great empathy with other mothers around the world who, just as I do, want nothing more than to deliver a happy, healthy baby. The reason I'm so passionate about this campaign is that mums and dads here in the UK can make a very real difference by doing nothing more than buying the Pampers that they need for their little ones. It's phenomenal and makes me feel very proud of what we can achieve together."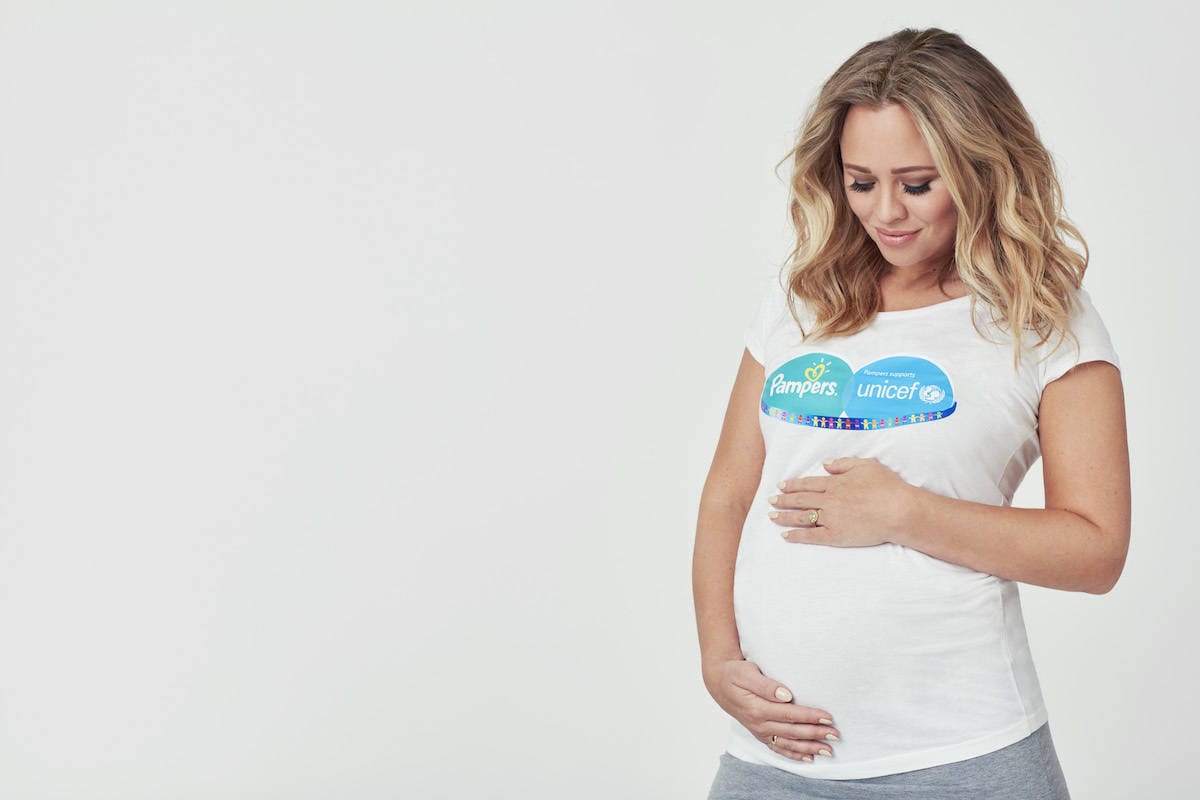 As well as sharing a photo of your baby, using the above hashtags, there are other ways that we can all help to work together to eliminate maternal and newborn tetanus:
1 life-saving vaccine will be donated for each purchase of a Pampers pack with the UNICEF logo
By becoming a monthly donor to UNICEF you can join thousands of other parents who donate every month to improve the lives of these vulnerable children
To find out more, visit http://www.pampers.co.uk/whyp-ampers/pampers-unicef-partnership