Disclosure: We were sent the featured products for the purpose of this post however all opinions are my own.
Dave and I don't often get a chance to have a drink together and usually, when we do find the time, we automatically opt for a G&T. Appletiser recently asked if we'd like to make some cocktails and I thought it would be nice to try something different rather than our regular G&T.
How do you make Appletiser cocktails?
Appletiser sent us the ingredients to make their Classic Appletiser Cocktail and I couldn't wait to give it a go. We love the classic, gently sparkling 100% apple juice Appletiser and in our delivery we were also sent Apple and Blackcurrant Appletiser that I hadn't tried before – it's so lovely and refreshing, definitely worth a try if you're already an Appletiser fan.
Is Appletiser alcoholic?
Appletiser on its own isn't alcoholic. It's a true soft drink – and a lovely refreshing one. The flavour and sparkling nature of Appletiser makes it fantastic for cocktails though.
What alcohol goes with Appletiser drinks?
Pretty much anything goes with Appletiser – Appletiser and vodka, gin, rum or even skipping the alcohol and creating an Appletiser mocktail! But there's nothing better than an Appletiser mixer which goes so well with most white or dark spirits. A simple pink gin and Appletiser cocktail is a personal favourite!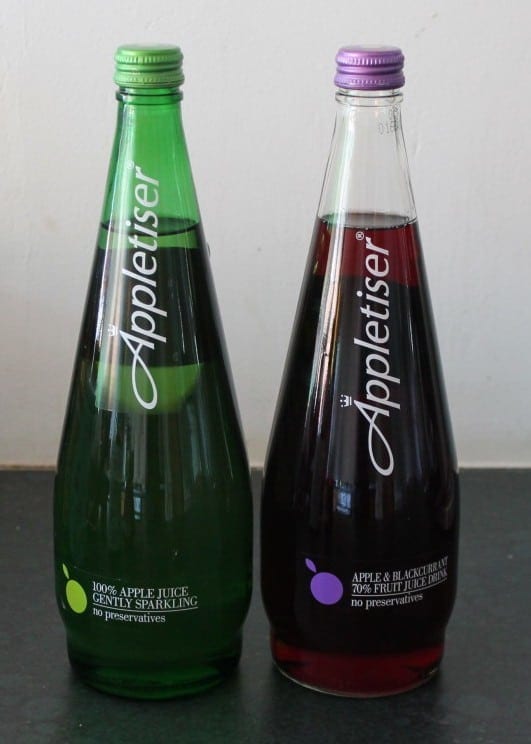 Appletiser is fantastic to make cocktails with. It's a great alternative to lemonade or cola and works well with so many other flavours. You can add fresh fruit to the recipes for a bit of summer flavour – these are great for social gatherings around the barbecue!
So here are the easy cocktail recipes we made:
Classic Appletiser Cocktail
Ingredients
2 drops of maple syrup
8 drops of Angostura
25ml Calvados
80ml Appletiser sparkling apple juice
Twist of lemon peel to garnish
Recipe
Add together the maple syrup, Angostura and Calvados into a cocktail shaker and shake for 10 seconds
Strain into a champagne flute
Top up with 80ml of Appletiser
Garnish with a twist of lemon peel
We didn't have any lemons but made the cocktail without and it had a really lovely summer flavour. I am sure it's something we'll be making for friends through the summer!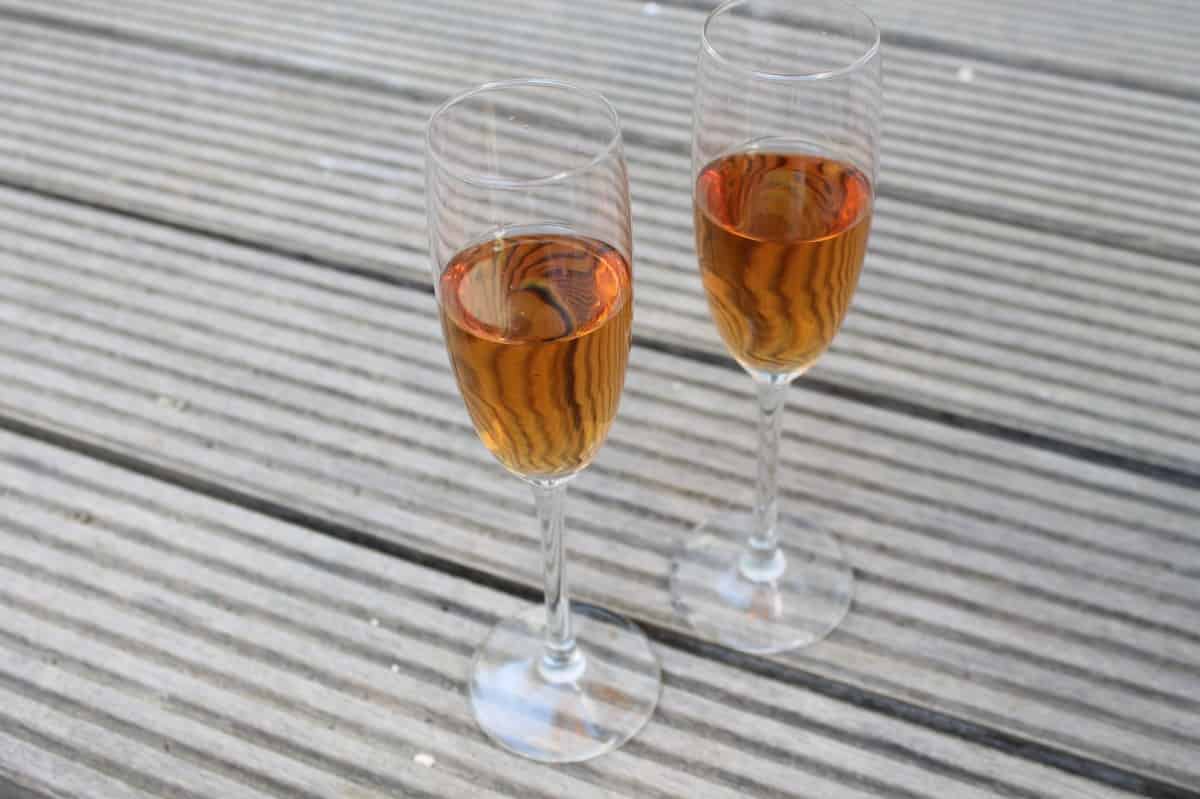 We also made Blackcurrant Gin Fizz which was lovely and refreshing and something we could drink quite easily!
Blackcurrant Gin Fizz
Ingredients
50ml Gin
25ml lemon juice
1tsp honey
Topped up with Apple and Blackcurrant Appletiser
Recipe
Pour the gin into a glass with crushed ice cubes.
Mix the lemon juice and honey before adding to the glass.
Stir well.
Top up with Apple and Blackcurrant Appletiser.
Finish with a slice of lemon.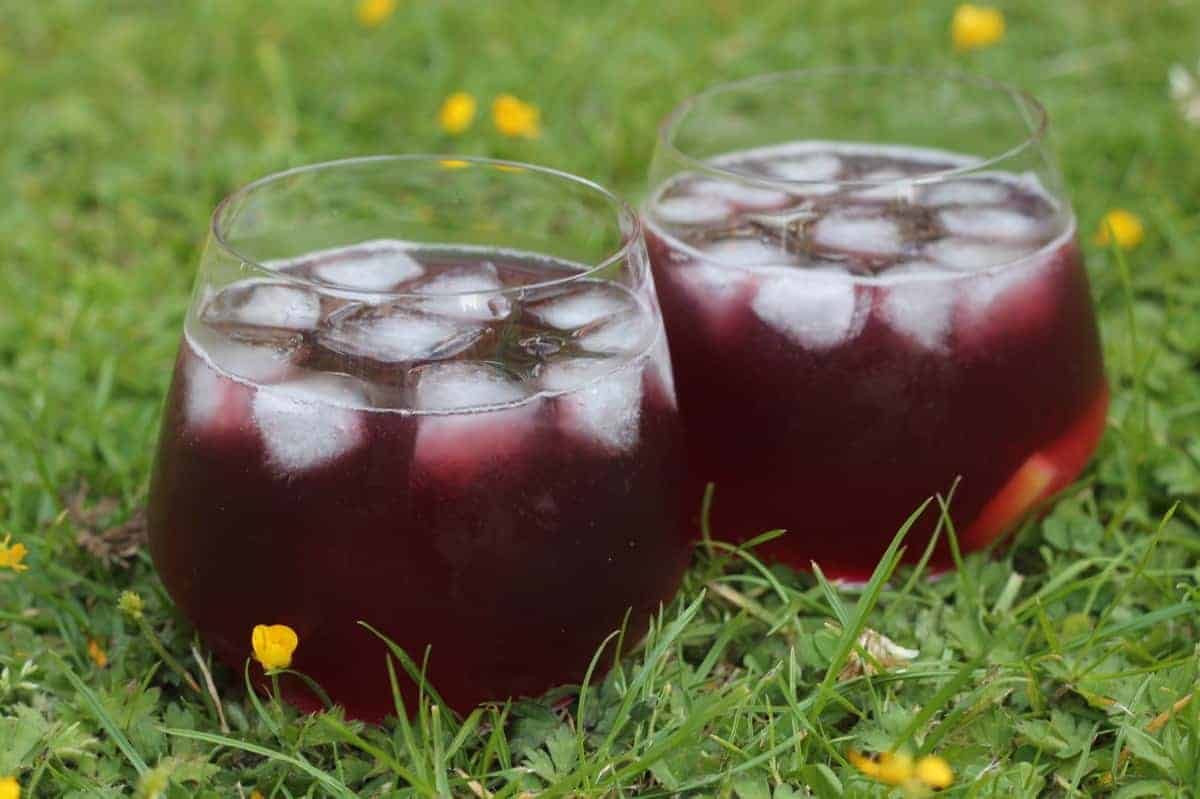 I'm going to be adding to these recipes as I create more Appletiser concoctions and already have a sparkling Apple Mojito in mind to try at home. Let me know if you have any other suggestions!
Appletiser makes great summer drinks and is great added to cocktails too. We'll definitely be having a bottle to hand in the fridge over the summer months and will enjoy some Appletiser Christmas gin cocktails too!
Appletiser Christmas cocktails would be a great addition to any festive gathering – and a spiced apple mojito could be a lovely, warming drink over Christmas. A simple Appletiser Royale – an Appletiser and Prosecco cocktail would be a lovely thing too. Let me know what you go for!