Last week was a big thing for our little family. Little Man had his first hair cut! LP hasn't had a haircut yet so it's the first time Dave and I had to take a child for a haircut – What an experience!
We went to Spikes and Curls in Farnham which had been recommended to us. They had a 'First Hair Cut' package where Little Man could have his hair cut in one of their fun seats and we would get a certificate to take away with a photo and a lock of his hair all laminated to keep forever – All for £12.50.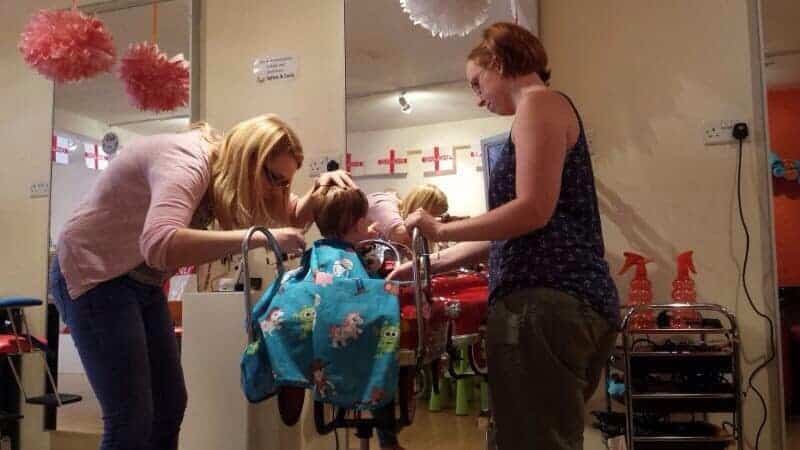 We booked an appointment and before we knew it Little Man was sitting in a Fire Engine, watching CBeebies with a coverall on and having his hair cut! The hairdresser was lovely and was really patient with Little Man who was very good, stayed sitting, watching TV and playing with a toy whilst she cut his hair. The only bit he didn't like was the hair dryer blowing the stray hairs away at the end!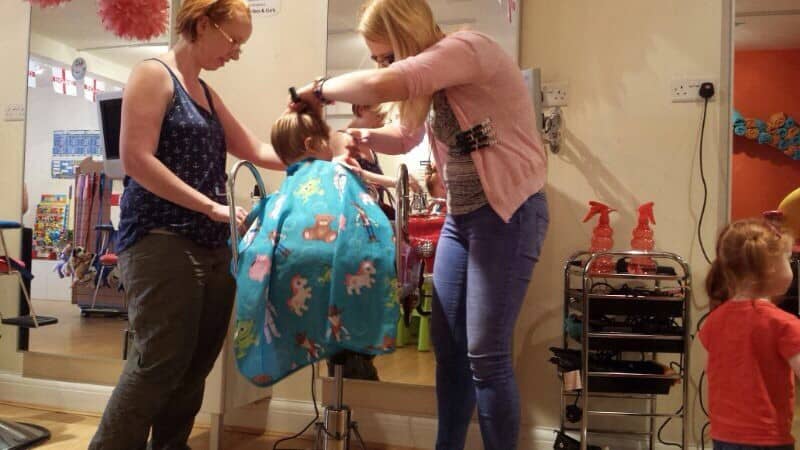 Spikes and Curls was lovely and I think £12.50 is great value considering Dave's hair usually costs £11 to cut at the barbers and takes a lot less time that Little Man's hair took to cut.
Little Man now looks incredibly grown up, a proper little boy rather than a baby and that will be his first haircut of many! What a milestone! We now just need to convince LP to let us trim her hair!