Disclosure: We were invited on this day out for the purpose of this post however all opinions are my own.
At the weekend we were invited to the opening of Paradise Wildlife Park's World of Dinosaurs attraction. Both LP and Little Man love dinosaurs so we were really excited to see what this new expansion held in store for us.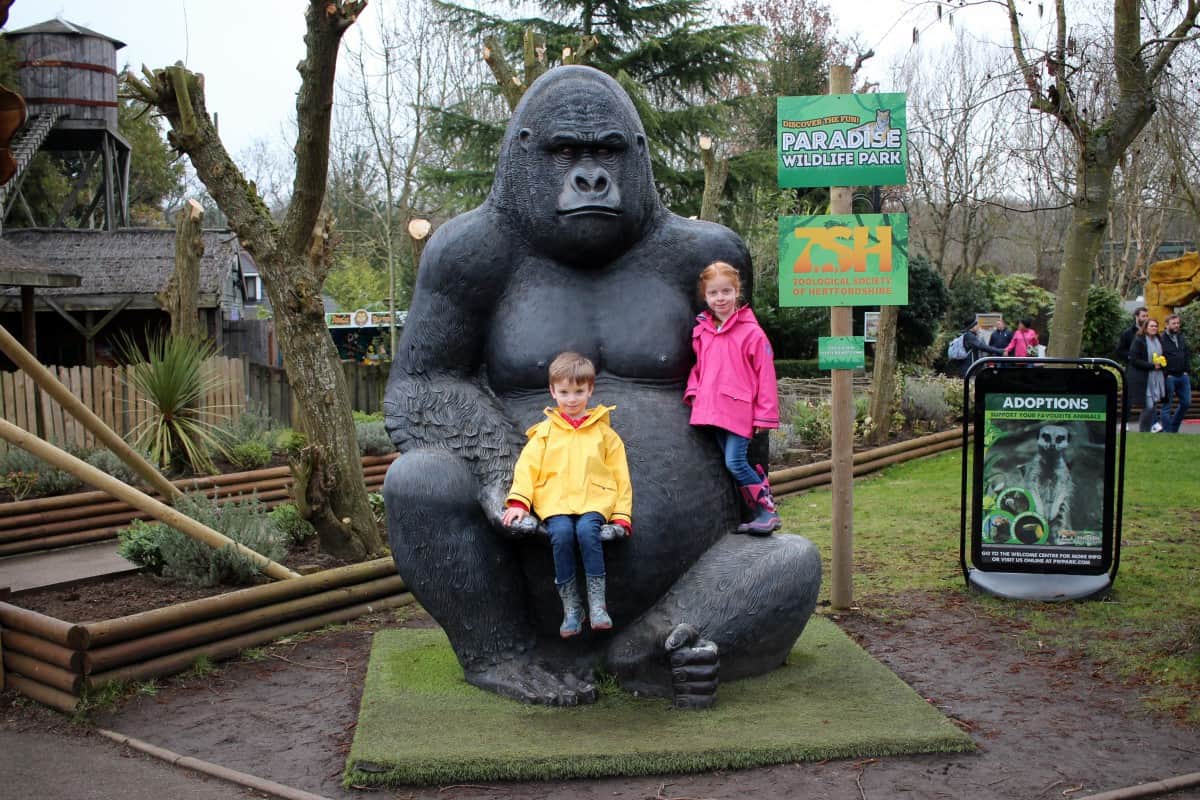 Paradise Wildlife Park has been a favourite day out for us since LP was a toddler. We first went the week before Little Man was born and because of that it holds a really lovely place in my heart and it will always be somewhere we love to go and explore but, even with our favourite days out, it is always lovely to have something new to enjoy.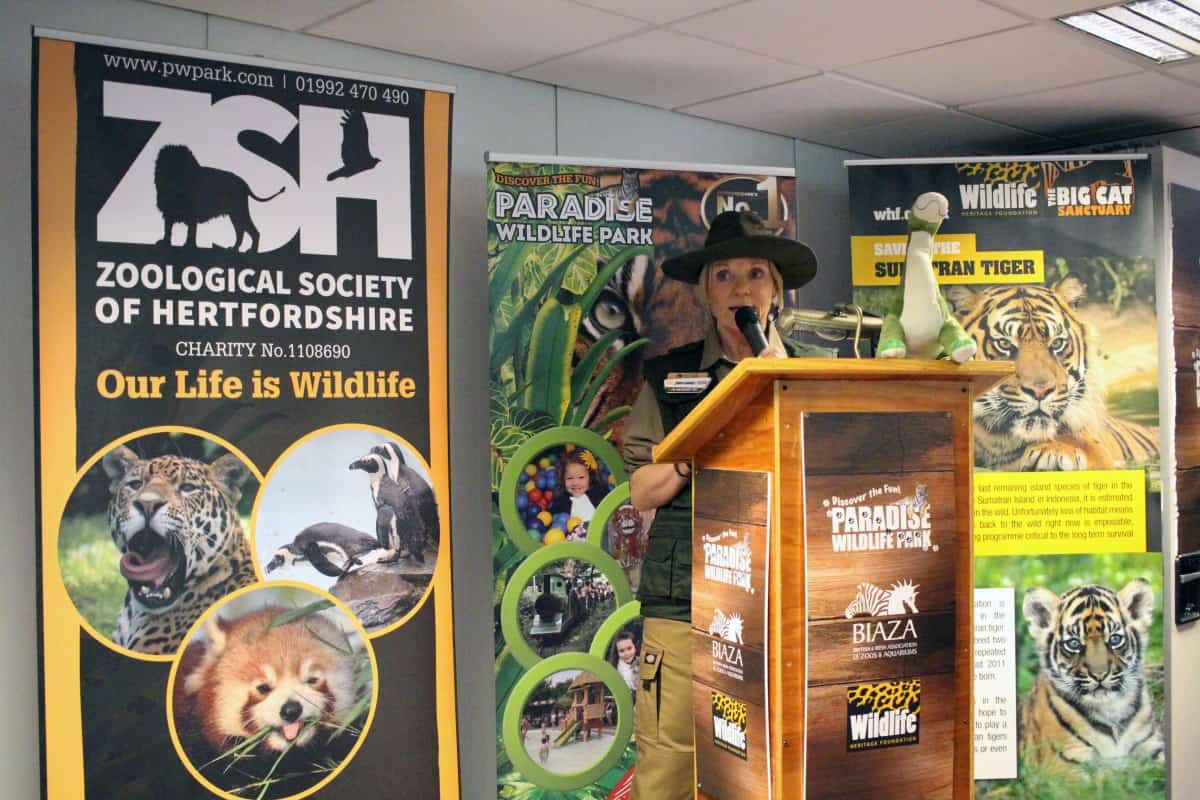 We arrived nice and early and were treated to a breakfast buffet along with a talk from the Paradise Wildlife Park director and some videos showing how far Paradise Wildlife Park has come in the last year. They are now a registered charity and they do so much for wildlife locally and on a much broader scale too.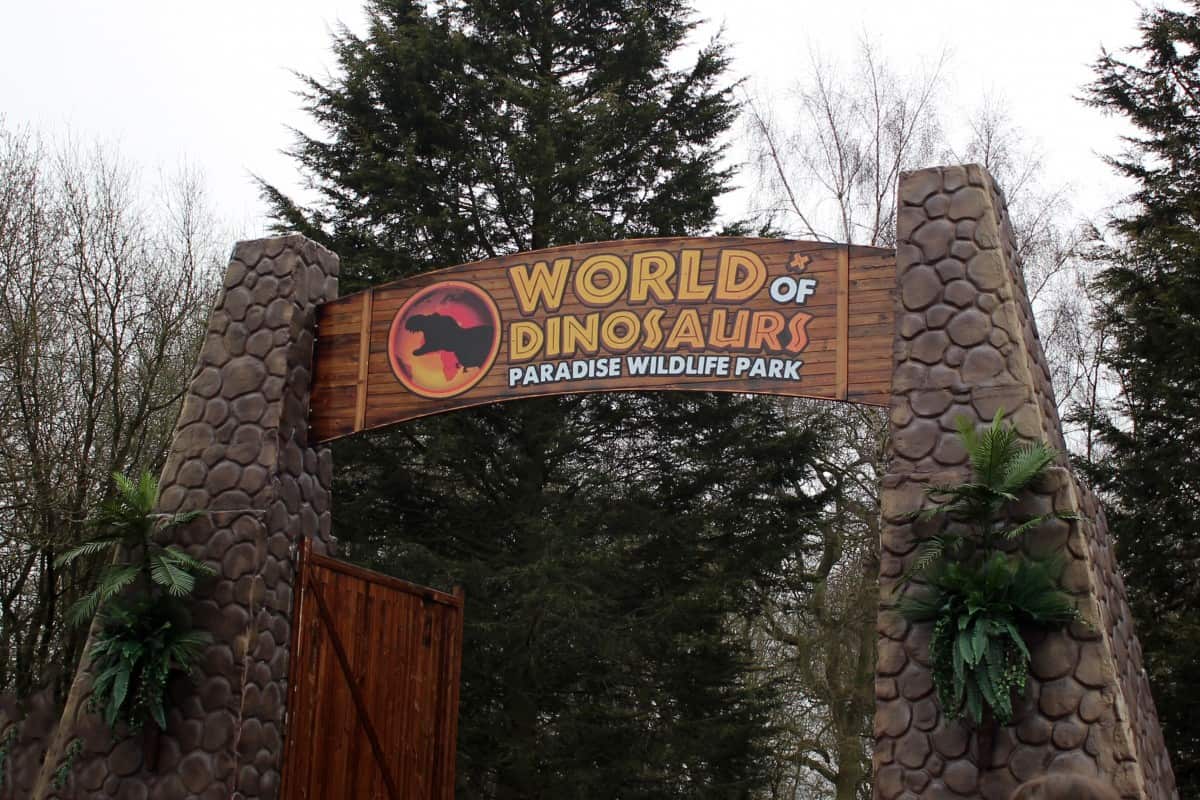 It was soon time to see the World of Dinosaurs opened – where the ribbon was cut by Emma Bunton, Tom Fletcher, Emma Willis and the local Mayor. It was such a grand occasion and we were soon walking through the impressive archway to the World of Dinosaurs.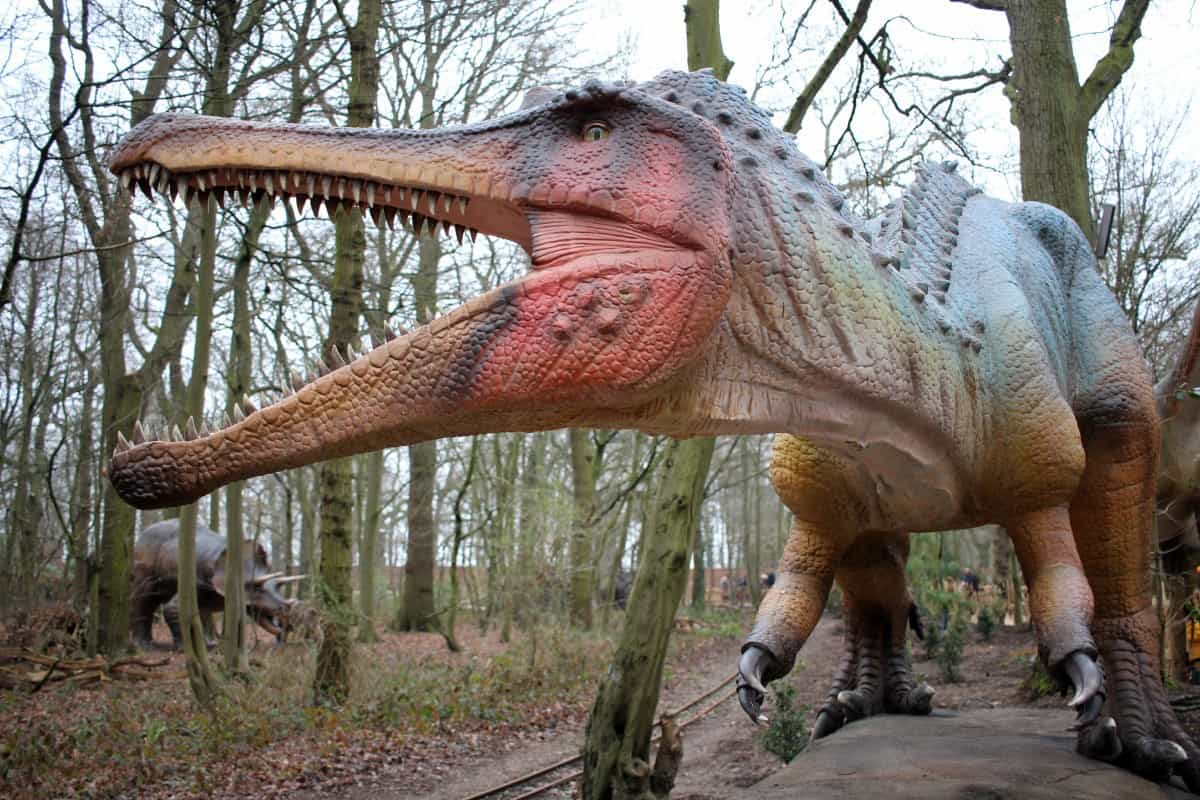 The World of Dinosaurs is set out along a one-way route which will be more obviously one way once all the plants and bushes start to grow more. Along the route there are dinosaurs with plaques to read about them – which LP absolutely loved.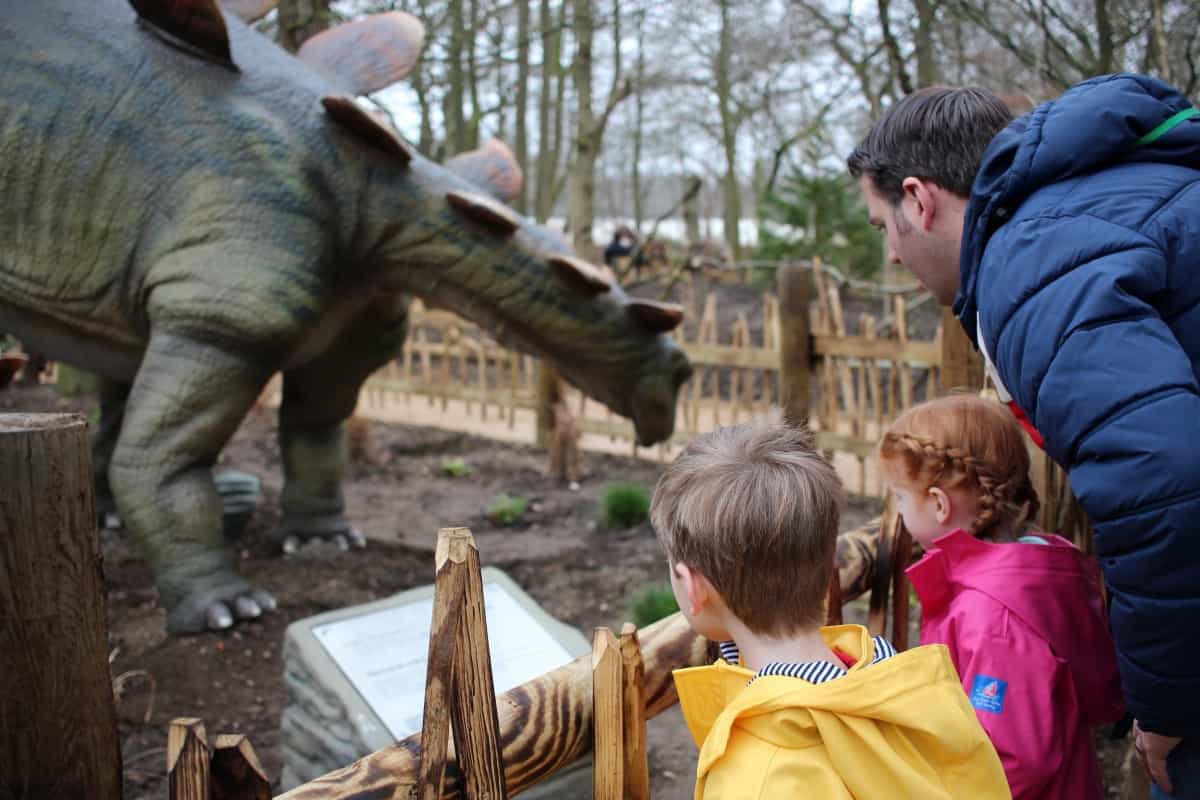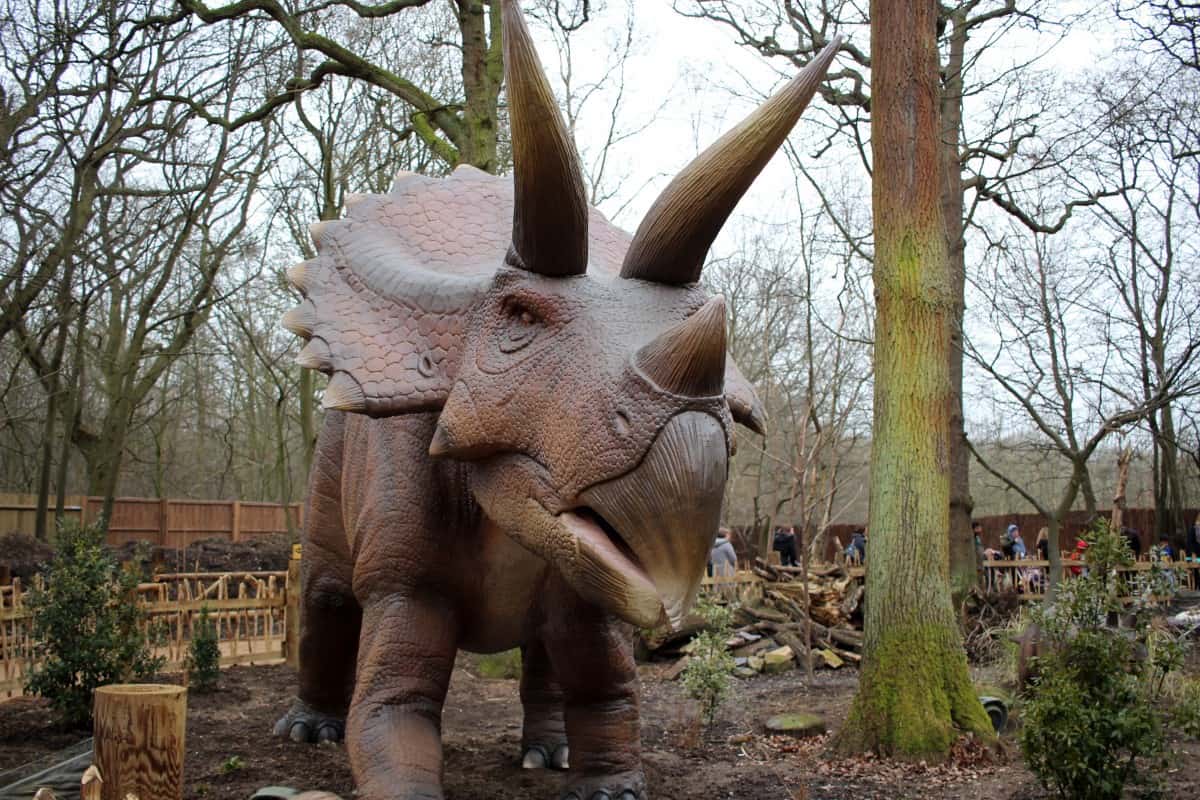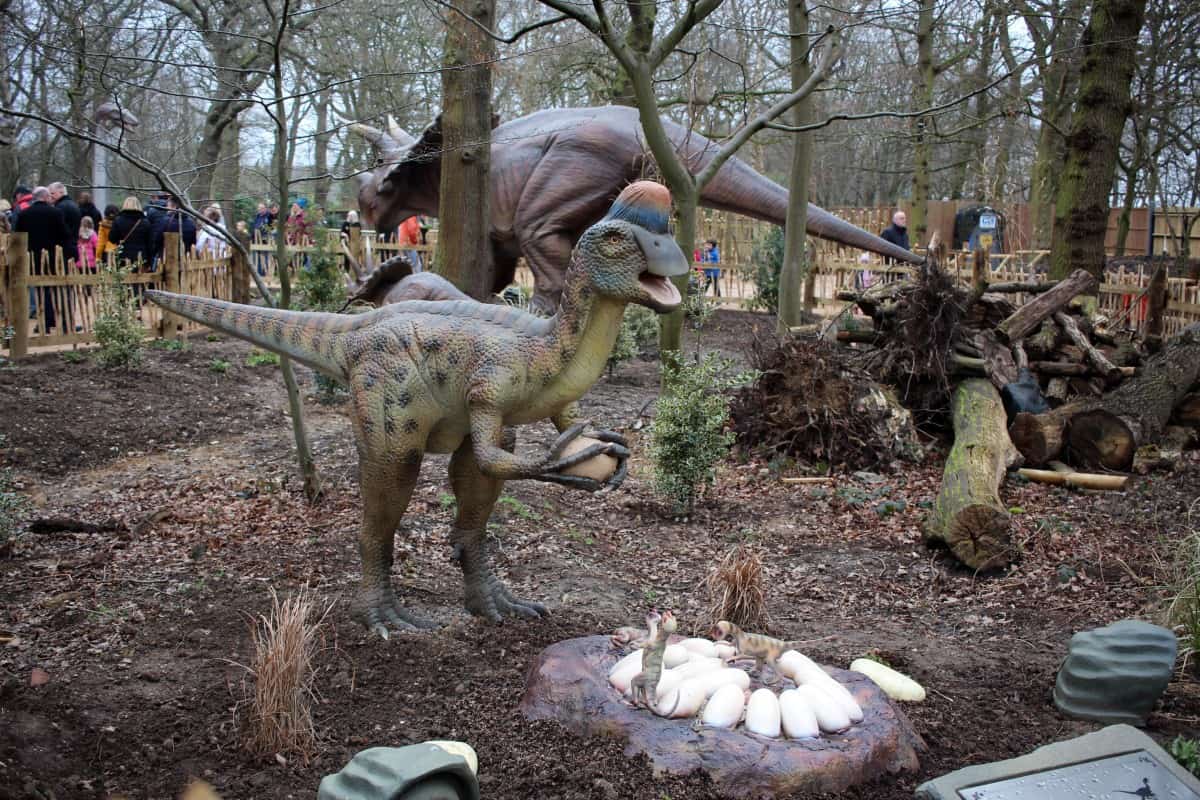 Each dinosaur moved and made realistic noises too, making them so life-like and a real experience for all of us. The dinosaurs were all to scale and some were absolutely huge – with others being more baby sized. But, they were all so realistic, moving really smoothly and with dinosaur sounds coming from every direction.
There were plenty of photo points along the route including a big jeep to climb on and take photos with the tyrannosaurus rex in the background! The children loved this and it was a highlight of the World of Dinosaurs.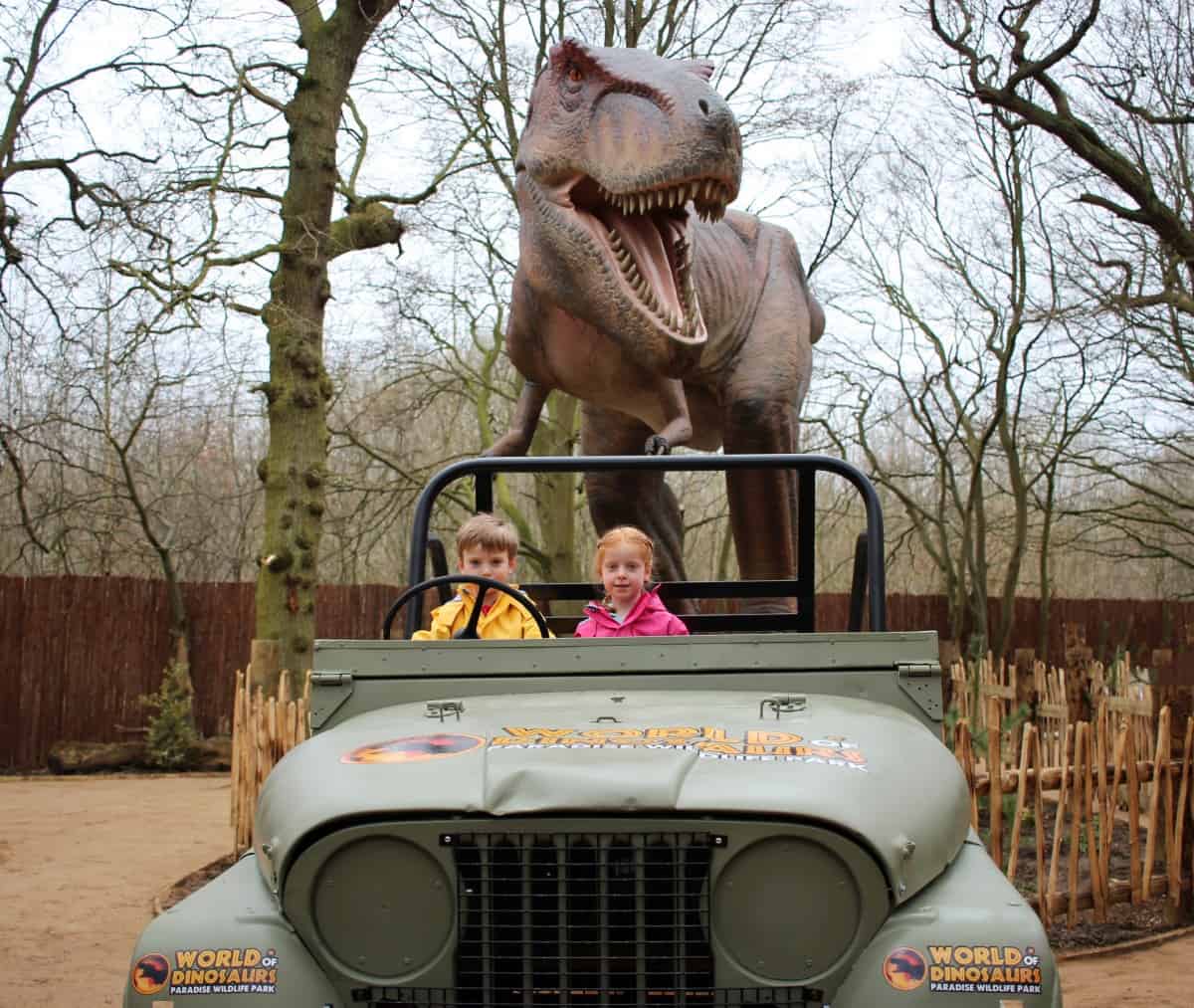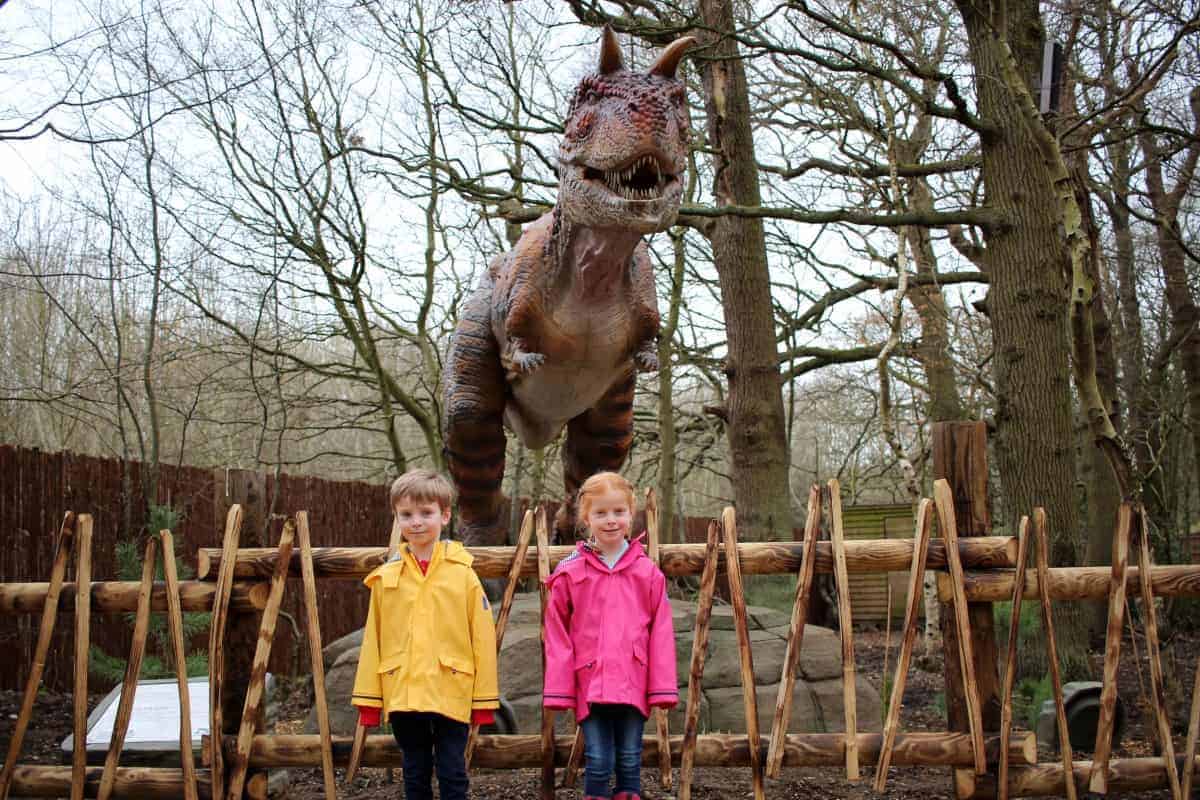 At the end the route led us through the World of Dinosaurs shop which also had a cafe section to buy hot drinks and snacks. With it's own seating area and also a sandpit this is such a nice place to sit and enjoy after the excitement of the World of Dinosaurs. We grabbed some hot drinks and had a picnic before heading off to the rest of Paradise Wildlife Park.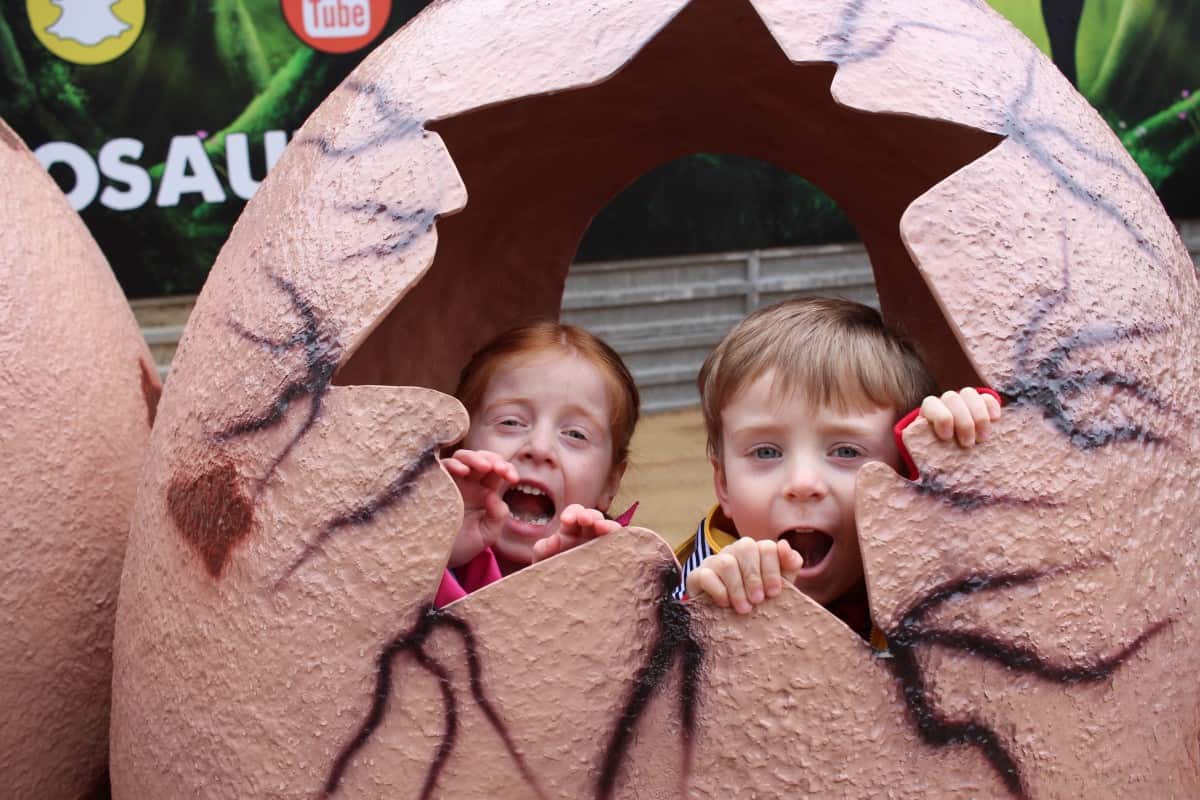 Paradise Wildlife Park has so many animals to see including so many big cats – lions, tigers, a cheetah, snow leopards… The cats are a real highlight of Paradise Wildlife Park and a favourite part for the children.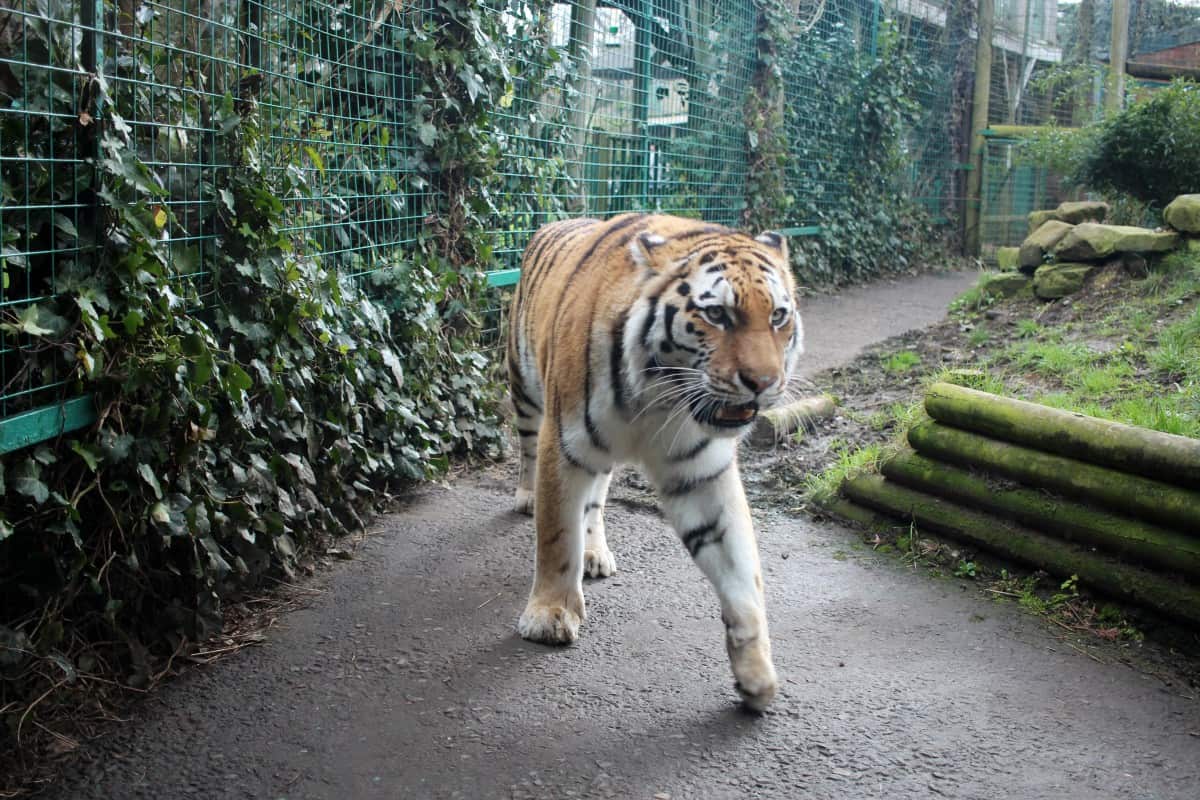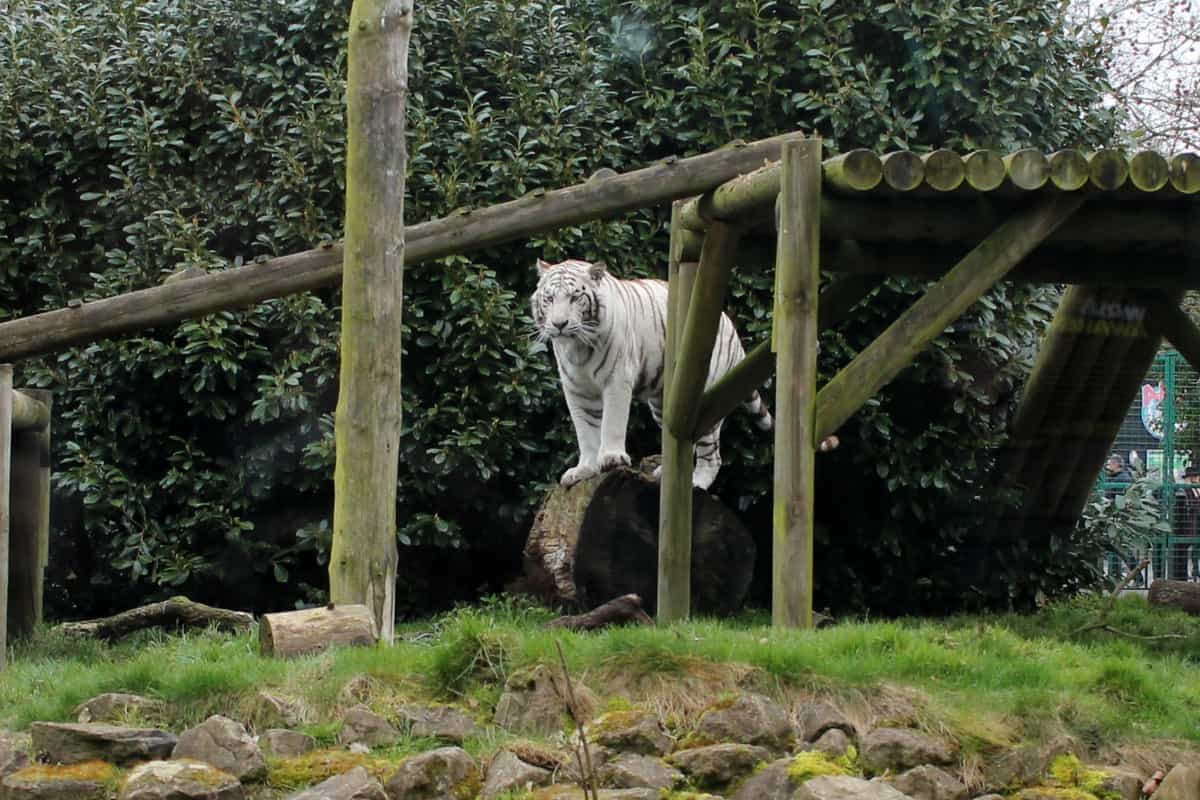 But there are also farm animals, birds, lemurs, emus and alpacas, meerkats, red pandas and a fantastic penguin area too. There are inside spaces with aquariums and reptile houses – and usually a bat house although it's being redeveloped at the moment.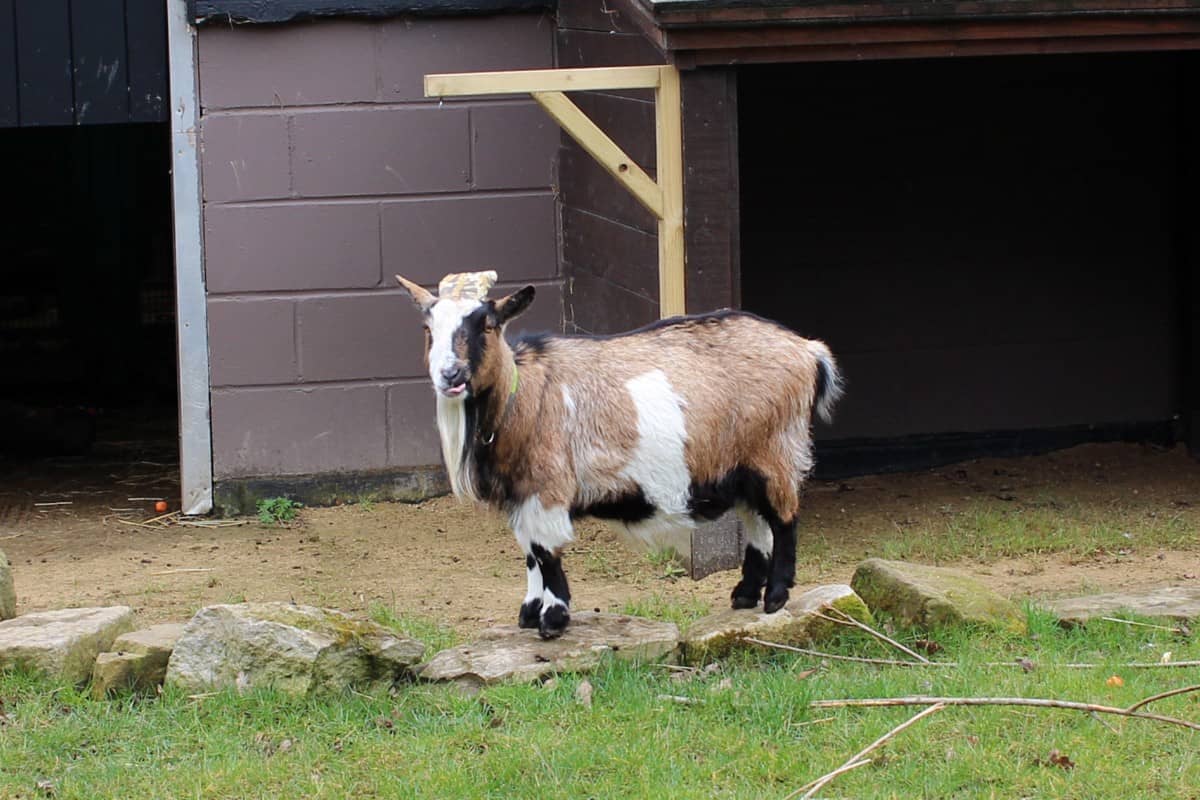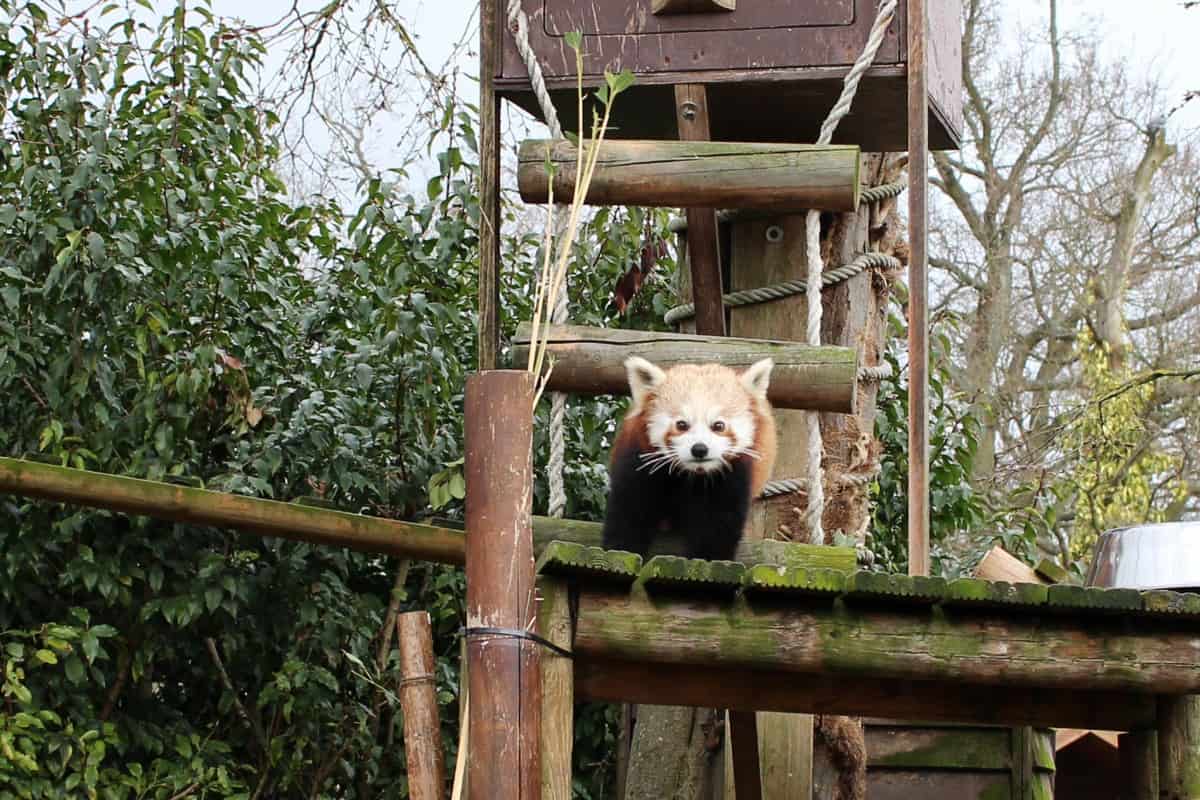 Paradise Wildlife Park also has so many play areas – many tucked away as you walk around the park and then a whole big area of play equipment at the start/end of the park. We always save this part as a treat before we head home and the children love burning the last of their energy racing around and climbing everywhere. Plus, there's even a little soft play area inside for rainy days too.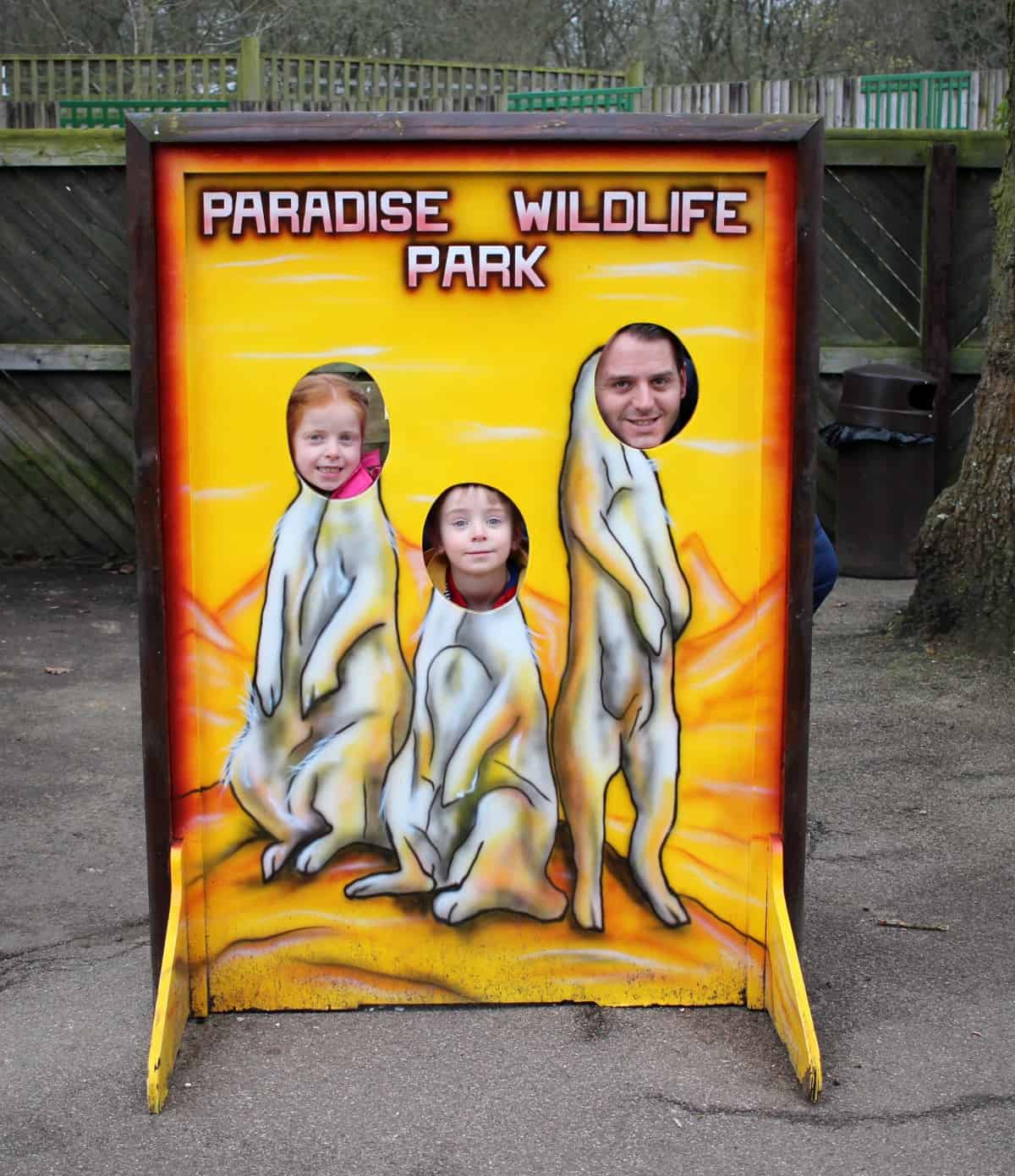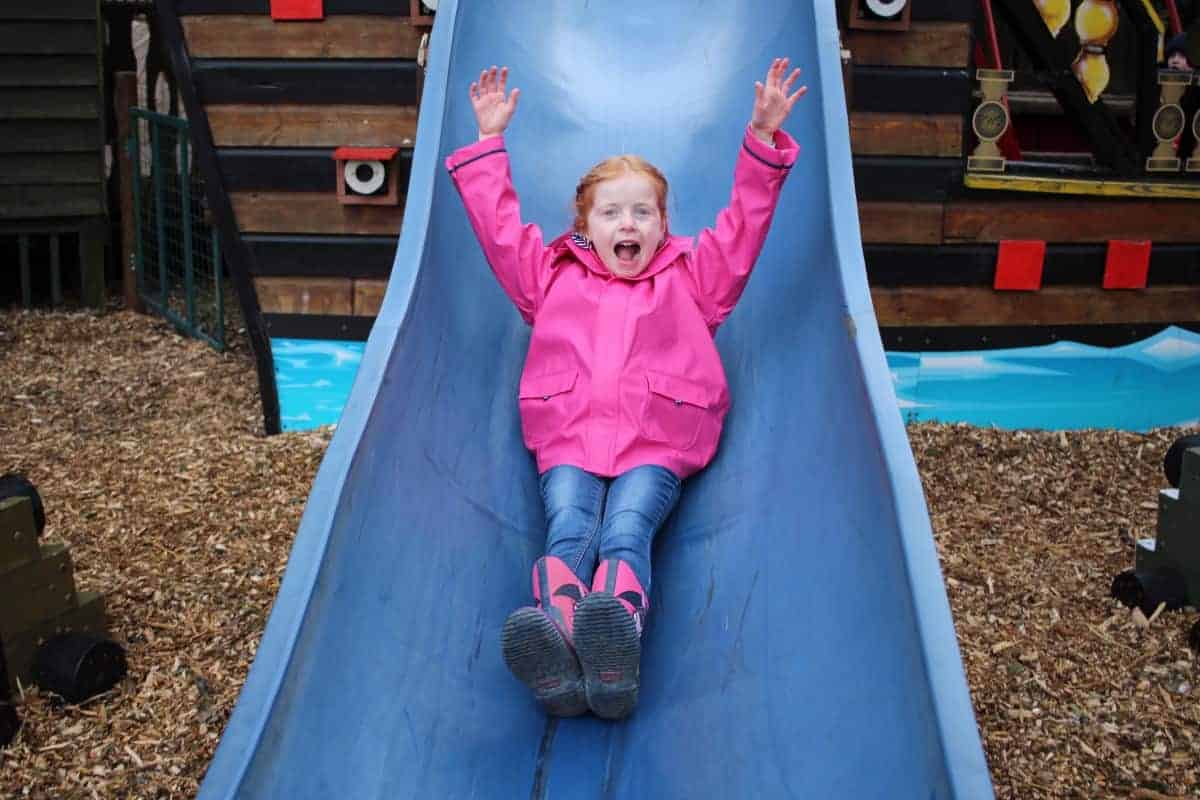 If you haven't been to Paradise Wildlife Park yet there really hasn't been a better time to go. Animals, playing and now the World of Dinosaurs too. It really is a fantastic day out for the whole family and the children can't wait to go back.