*This is a paid post
We have been looking for a new car for over a year now and I know I'm not the only one that finds the process stressful. We're looking for a used car and it's always hard to know where to browse for used cars, where we'll get the best price but also where can we trust? Buying a used car can be a minefield. But Carsnitch can change all that.
What is Carsnitch?
Carsnitch is the world's first used car comparison search engine where you can compare every single car in the UK. It's also the first non bias used car classified website in the UK. They're a small, transparent company who focus on giving impartial information and advice to anyone searching for a used car.
How does Carsnitch compare to other classified websites?
I've trawled through so many websites in my search for a new car and there is one thing they all have in common – sponsored adverts. The car market is a huge business and manufacturers tend to have big advertising budgets. This gets ploughed into classified websites and online advertising, meaning that the cars you see first, or most prominently, will be ones that have the most marketing spend behind them – not necessarily the ones that are best for you.
Advertising income makes the used car market really biased towards whoever can afford to pay the most. With Carsnitch you don't have to worry about this. They don't have investors to make them favour one car manufacturer over another. Instead, everything is impartial.
Carsnitch share real experience of cars and impartial reviews of car dealers. They say when a dealership is doing a great job – but they'll also say when they could do better. You'll find that any business will share their good reviews, but the vast majority will do all they can to hide bad reviews. Carsnitch puts all the reviews in one place, creating a completely transparent bank of reviews that show the full picture when it comes to any car dealer.

How can Carsnitch help you buy a used car?
Carsnitch can help you decided if a car is right for you. But it can also tell you if a deal is good or not. It has a fantastic feature where you add any car from any UK dealer or even a private sale and it helps you decide if it's worth buying. As is often the case – if something looks too good to be true, it often is!
You can also compare used cars instantly with Carsnitch. If you're not sure which to buy, Carsnitch will do the work for you. No other site in the world automatically compares used cars. It's an amazing feature and one I've really loved experimenting with.
How easy is Carsnitch to use?
Carsnitch could not be easier to use. It's a really user friendly website that works exactly as you need it to. You can put add the make and model of a car to search for ones near you. Or, look at any cars nearby. You could also look at cars across the country, ones with low mileage or automatic cars made this year. You tell Carsnitch what you want and it shows you every available car that fits the bill.
When you choose a car, Carsnitch shows you clearly whether it's a good price, whether the dealer is reputable and a comparison of other similar cars. You can even price up car finance through Carsnitch and be transferred to the dealer website with just the click of a button.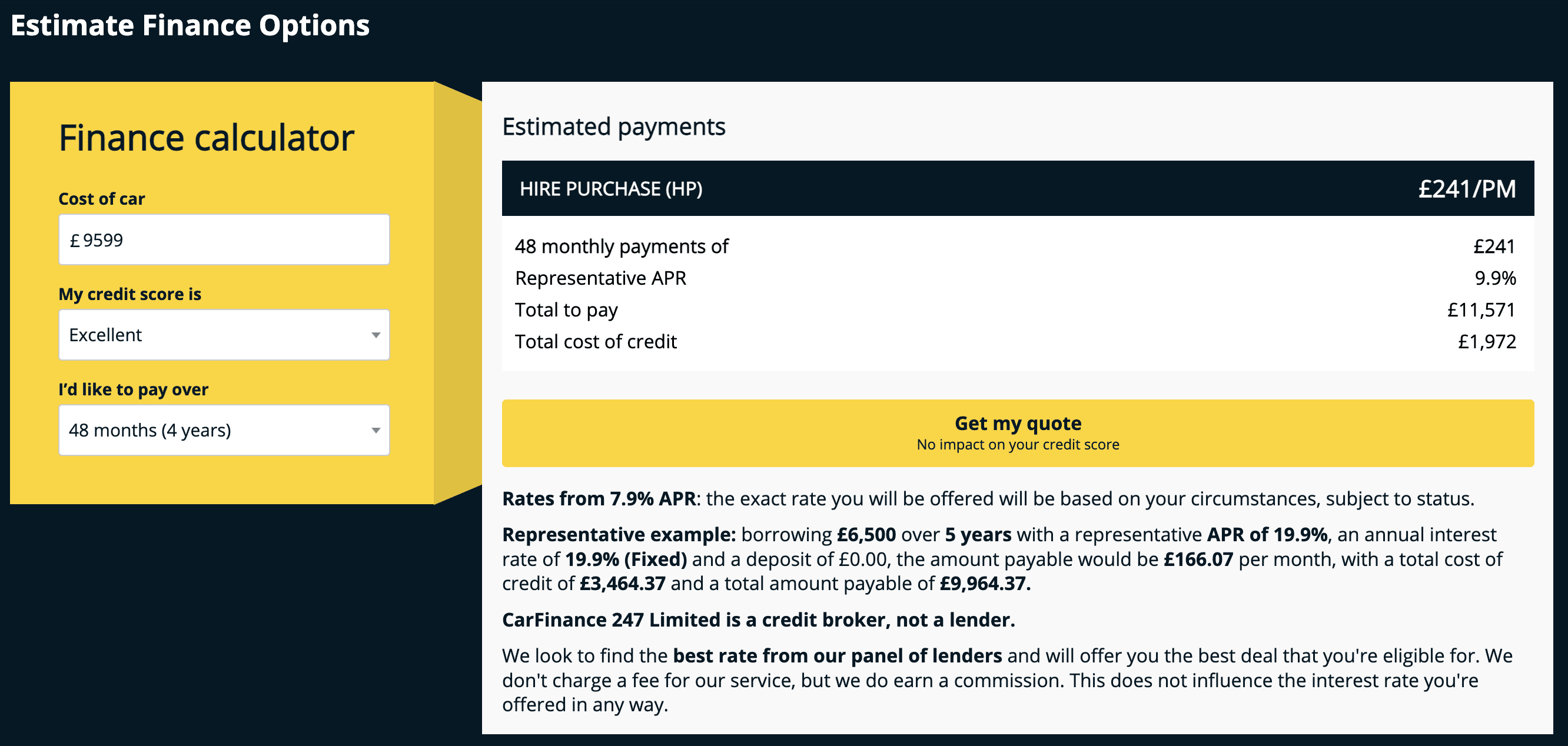 I've loved using Carsnitch in our search for our next family car. It's helped me find cars that I haven't come across on other classified sites online and I've been able to see whether cars I've been looking at on dealer websites are good value or not.
Carsnitch is making my search for a new car that much easier. I've always wanted one site that searches the whole of the market but also one that shows me impartial results – not just sponsored adverts. I feel like Carsnitch has given me the power to not only search for a used car but make a really informed choice too.
You can find out more about Carsnitch over on their website and start looking for your next car too.