Disclosure: The products featured were sent for inclusion in this gift guide however all opinions are my own.
This post contains affiliate links and I may receive commission if you visit a link and buy something. Purchasing via an affiliate link doesn't cost you any extra, and I only recommend products and services I trust.
One of my favourite times of the year is the run up to Christmas. From the start of December, seeing the Christmas tree go up, listening to festive music and watching Christmas movies on the TV. It really is the most wonderful time of the year. So, I thought it would be nice to put together a few ideas of gifts that families can enjoy in the run up to Christmas that will really help them get into the festive spirit.
Edible Gifts
Biscuiteers are one of our favourite gifts to both give and receive. Each biscuit is beautifully decorated and they taste pretty amazing too. This year they have so many fantastic Christmas gifts that the whole family can enjoy.
This Happy Christmas Luxe Biscuit Tin is filled with layer upon layer of festive biscuits all presented in a beautiful reusable, metal keepsake tin. There are 48 biscuits in a choice of three wonderful flavours – the hardest part is choosing which to eat first!
If you'd rather inspire a family to bake their own festive treats, Rex London have a wonderful range of baking gifts perfect for the run up to Christmas. There are baking tins, cookie cutters and cupcakes kits in so many beautiful festive designs.
Every family loves an indulgent treat over Christmas and so a Santa's Surprise hamper from Spicers of Hythe would be a wonderful gift that could be appreciated throughout December.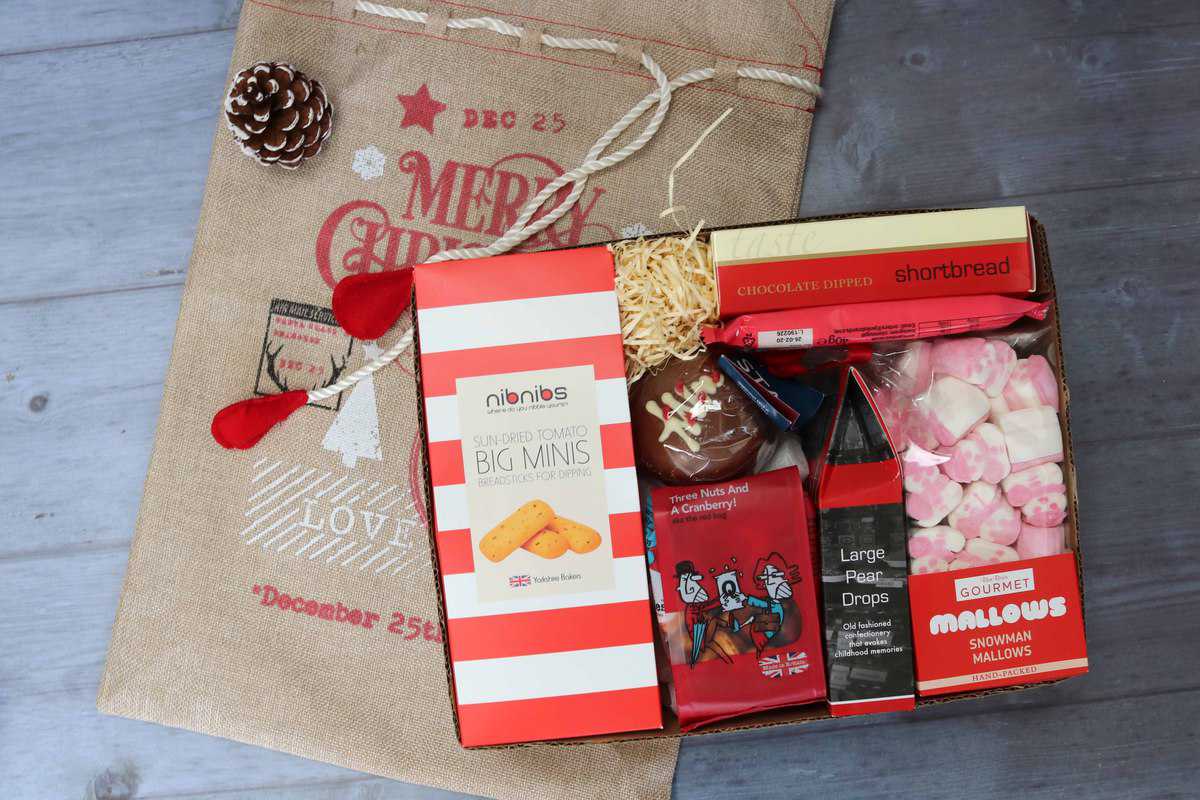 It is full of festive treats like Nuts and Cranberries, Snowman Marshmallows, a Chocolate Bauble Tree Decoration, Chocolate & Caramel Fudge, Shortbread, Breadsticks and so much more – all presented in a beautiful Hessian sack. It's just one of their fantastic range of Christmas gifts.
Advent
If you'd like to give something that can countdown to Christmas, the Joe & Seph's Gourmet Popcorn Advent Calendar from The Present Finder would make a great change to a typical chocolate advent calendar. It includes 24 7g packs of gourmet popcorn is some pretty amazing flavours – Caramel & Belgian Chocolate, Toffee Apple & Cinnamon, Banoffee Pie and Strawberries & Cream to name a few!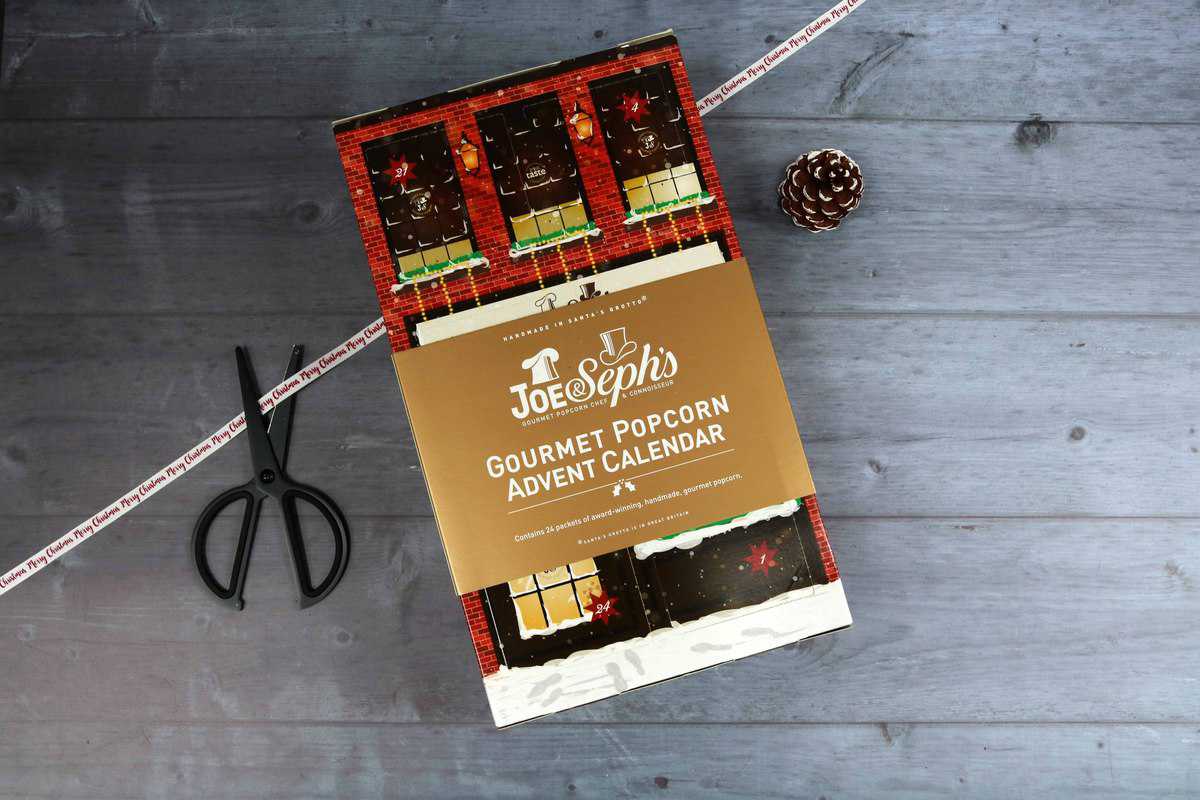 Another lovely way to countdown to Christmas is with an advent candle and this personalised one from Norma & Dorothy is beautiful. You burn it for an hour a day and it fills your house will all the scents of the festive season as you tick off each day on the calendar.
Entertainment
We love watching festive TV and movies in the run up to Christmas so I think any family would really love a new Humax Freeview Play Recorder to make sure they don't miss any of that Christmas entertainment!
Freeview Play gives you the best in TV for free. It includes 70 TV Channels and over 25 Radio Stations and includes 15 TV channels in high definition. Plus, the Humax FVP-5000T Freeview Play Recorder lets you pause, rewind and record live TV – with the ability to record four channels whilst you're watching another! You can store up to a thousand hours of recordings and it has a dedicated smart app too. It's definitely a gift the whole family will use through the festive period and beyond.
For the little members of the family festive toys can really help them get in the Christmas spirit! Playmobil have a fantastic Christmas set featuring Santa, reindeer and his sleigh complete with gifts too. It will be the perfect gift to help children to prepare for the most exciting night of the year!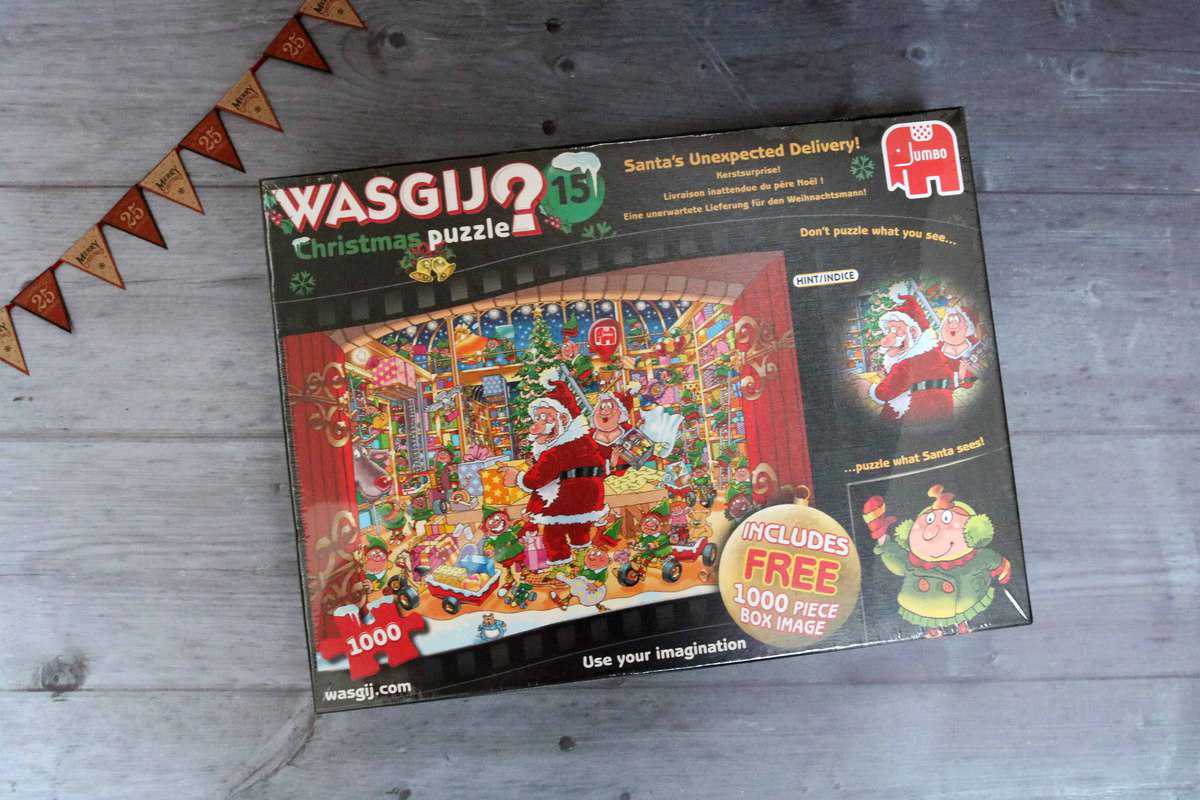 Something that can keep the whole family entertained through the festive season is a Wasgij Christmas Puzzle. We love doing puzzles together and Wasgij is so different to a traditional puzzle. The picture on the box isn't the puzzle you create. Instead, you have to put together the image that Father Christmas can see from where he's standing on the box. It adds a whole new level of entertainment for everyone that joins in.
Decorations
You can't forget the furry members of the family when it comes to Christmas and a personalised pet stocking from Harrow & Green would be a wonderful gift to get them ready for Santa Paws' arrival!
The stockings are beautifully made from good quality hessian, printed with a Christmas message and with space to iron the letters of your pet's name in the middle. This really is a lovely pet gift and look great in Harrow & Green's range of beautiful personalised Christmas sacks and stockings.
Something to wear
Matching pyjamas are a great gift for any family and something that they can wear all the way through the winter. Sparks & Daughters have a great range of pyjamas for every member of the family which can all be personalised too.
The penguin family matching Christmas PJs all come personalised with any text you like and beautifully gift boxed too. You could get them for siblings, for a father and son or for the whole family to wear together. Make sure you visit our Instagram page for your chance to win your very own set too!
Something to drink
The festive season isn't complete without a little drink to toast Christmas. Cranes Cranberry & Blood Orange Liqueur is perfect for adding to a glass of fizz to enjoy with friends throughout December – and all year round too!
If you love a drink that has all the flavours of the festive season you need This Gin Tastes Like Christmas in your life. The mulled wine gin liqueur from Firebox will get anyone in the festive spirit and would make a really nice alternative to mulled wine too.
So there you have a few ideas of gifts to help get you and your family in the festive spirit this year. Enjoy every minute of festive-ness that the next few weeks bring.