Getting ready when LP was small always seemed to take so long and be so difficult that most of the time I would stay in my PJs, run my hands through my hair, tie it back and barely have a chance to brush my teeth. I would only ever get 'ready' if I was going out and would set my alarm incredibly early so I could get ready without a little person crying for attention or a nappy change.
Zoom forward a couple of years and LP now sleeps until 9am or later most days. I should now be able to get ready with no interruptions – But I now have a Little Man to keep entertained! Most mornings Little Man will end up in our bed any time after 6am. If we've had a good night then I'll try and put him back in his cot at 6am after his morning feed but recently the nights have been so bad that he comes into our bed just to guarantee I can close my eyes again for another couple of hours.
I'll then wake up when Little Man wakes up, will take him to change his nappy and get him dressed and then try and make myself presentable with a Little Man to keep happy too. LM is now climbing up things, grabbing onto everything and exploring every single inch of every room in our house. I have a music table in our room for him to play with when I get ready but he is much more interested in playing with my make up, my hairbrush, a deodorant or a stray coat hanger than playing with any actual toys.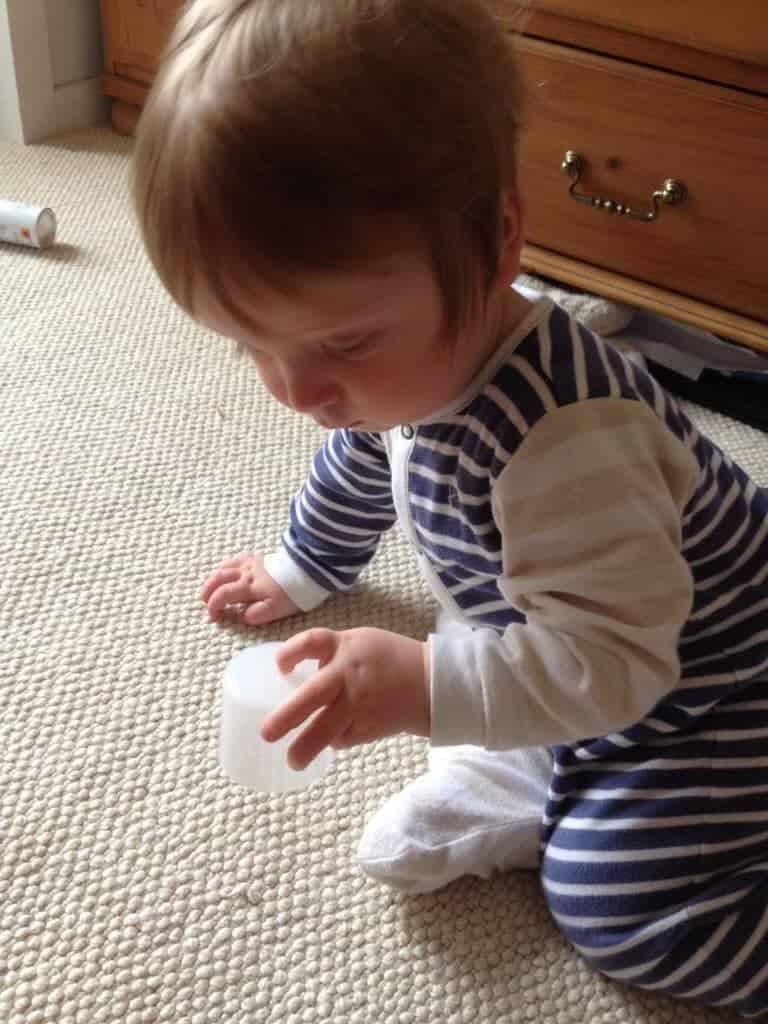 So I get dressed, brush my hair and put some mascara on with a Little Man at my feet, laughing at himself in the mirror and trying to put make up on himself. I take literally five minutes to get ready but in that five minutes Little Man causes a trail of devastation in our room, clean washing spread about and crumpled all over the room, the tops of cupboards and the desk cleared of anything on them and even the contents of drawers pulled onto the floor.
Five minutes of an exploring Little Man whilst I get ready is definitely an Ordinary Moment – One that makes a lot of mess for me to clear up but always makes me smile.