This week's Living Arrows is from a hard, hard week.
The children have been sick all week, a virus or something.
We've stayed in our PJs for days and have watched every Disney movie we own.
I've also had my Grandad's funeral and Dave's family dog died.
All in all, an awful week,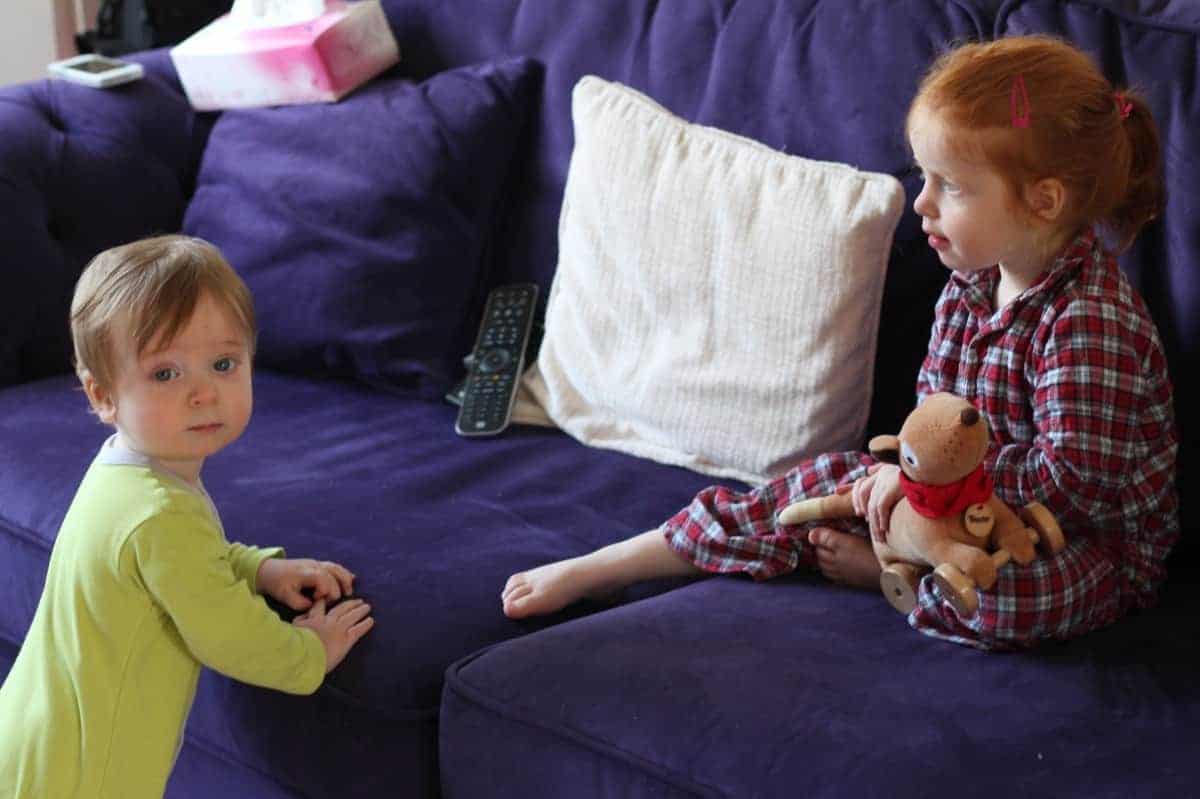 One photo this week. Two babies in their PJs.
One mesmerized by Disney and hugging her beloved toy dog.
The other more interested in everything around him, not fussed by TV yet.
Both babies have needed cuddles all week,
Both babies have fallen asleep on me with no effort at all,
Both babies are growing up so, so quickly yet when they're poorly they're very much babies again.
My two poorly Living Arrows.