For the last four and a half years I have had at least one child at home with me every single day. Any time when I haven't been at work I have had a sidekick or two with me – LP when she was small, then LP and Little Man, and more recently just Little Man after LP started school. But these days of having a little companion are slowly drawing to a close – Little Man will soon be at preschool and my baby days really will be at an end.
Before Little Man was born the days were filled with PJ days, lazy mornings and catching up with friends. We had no real routine apart from meal times and just rolled with life. We would run errands, potter around and play in the garden. The days were long and slow and each one merged easily into the next, months of lazy days and quality time together.
Little Man joined our little duo, turning us from two to three, and we would have those same lazy days although in his early months we spent so much more time at home, inviting friends to play in the garden and to have tea and cake with us at every opportunity.
Our days as a new two child family were those same days with no real routine, we did whatever we felt like and we lived for the times when Dave would also be at home. When the four of us were together we would drop everything for an impromptu adventure, going on a day out or to visit family and friends. They were the best of days.
And then, before we knew it, LP started school. Her early days had flown by in the blink of an eye and Little Man and I had to get used to a new routine. We no longer had that extra hand to hold, that extra person to make us laugh and to play with. It was just the two of us until we picked her up from school each afternoon.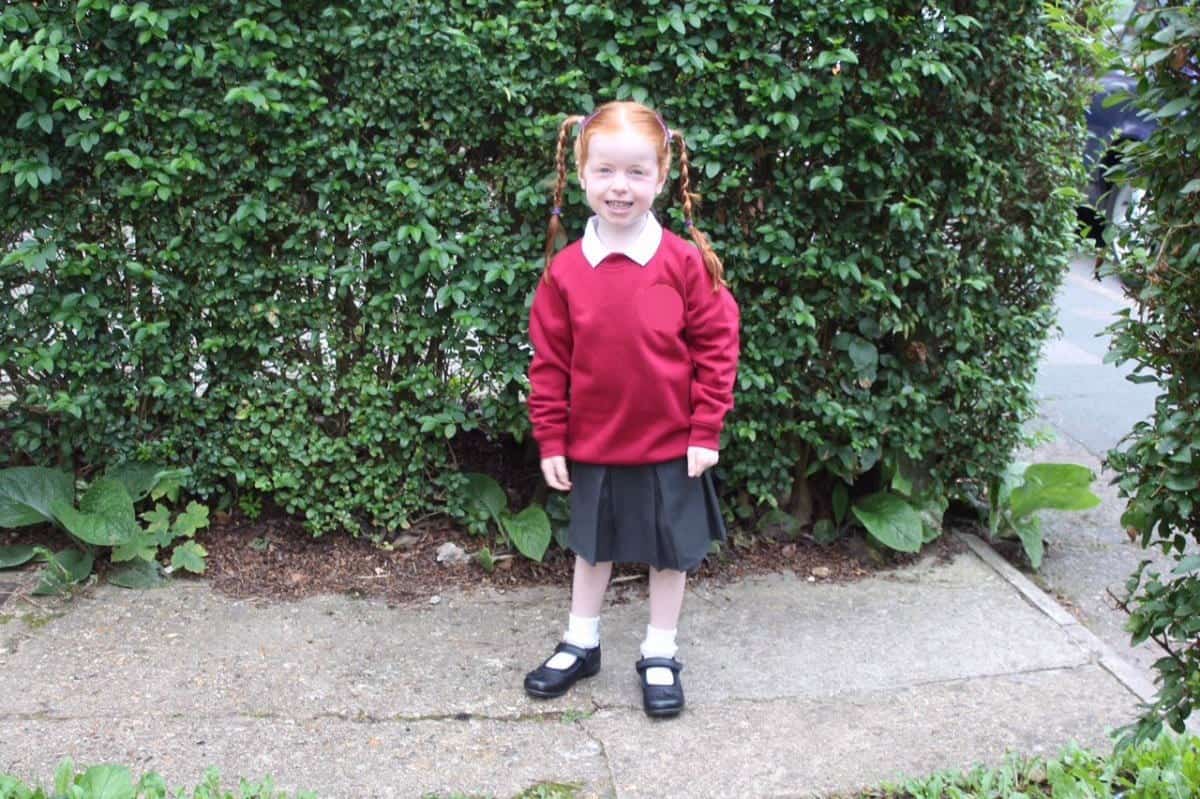 Soon Little Man and I got into the swing of our new routine. We made plans, went shopping, had play dates and saw so many friends. We would have as much fun as we could in those hours whilst LP was at school or we would just relax at home. Then we would pick her up in the afternoon and our little crew would be complete again.
And that's the way life has been for the last seven months – and the way it will be for the next few months too. But after that Little Man starts preschool. He'll be at preschool until midday, every day. I will no longer have a child at home with me every day – my sidekicks will both be at school and it's the end of an era in so many ways.
I haven't had child-free time regularly since before I became a parent. The children are like another arm, always there and so much a part of me and my life. It will be so strange not having at least one of them by my side through the day. It also shows that our little family is growing up, each child getting older and our family moving on to the next stage together – a stage that really does involve term times and school holidays and such fixed routines.
Little Man is starting preschool in September and I am excited for him and this new adventure he is going on. It will be his first experience of formal childcare, his first chance to make his own friends rather than LP's friends and their siblings. I remember fondly how LP grew so much when she started preschool, how she learnt so much and gained so much confidence. We saw our little girl grow so much over the following year and I know we will see Little Man grow so much too.
But I will never again have my children at home with me all day – aside from weekends and school holidays. I will never have that easy lack of routine that comes in the early days – and years – of parenthood. I will have to get used to my own company and learn again what it is like to do things for me and not have a little person being the first thing I think of throughout the day.
Little Man will start preschool in September and he'll start school the year after. I know that time will come soon enough but for the next few months I am focusing on making the most of having him at home with me, meeting up with friends, having play dates and doing the things we have always done.
These days are coming to an end. Soon I will have so much time to myself and I know it will fill up easier than I realise. But for now I am longing for the days to slow down, the moments to last that much longer and for Little Man to stay little for just a few months more.