This post contains affiliate links and I may receive commission if you visit a link and buy something. Purchasing via an affiliate link doesn't cost you any extra, and I only recommend products and services I trust.
Saturday night we put our Christmas tree up. This is something I absolutely love doing but also something I was looking forward to this year more than most as I'd invested in an 8ft pre-lit tree in the January sale last year. We live in a Victorian house and our 5ft tree looked miniscule with the high ceilings in our home and I'd always intended to purchase a bigger one for our family so I grabbed a huge one when I had the chance!
The Christmas tree took a bit longer than expected to put up as the lights built into the tree came in 5 separate sections that all had wires that needed trailing to the bottom and attaching the the main plug hub. After that we put a little bit of tinsel and some chains on it and lots and lots of hanging decorations. We have a few special ones – Coca Cola baubles we brought back from Las Vegas, a felt boot that Dave made when he was small and couple of gingerbread men as I love them!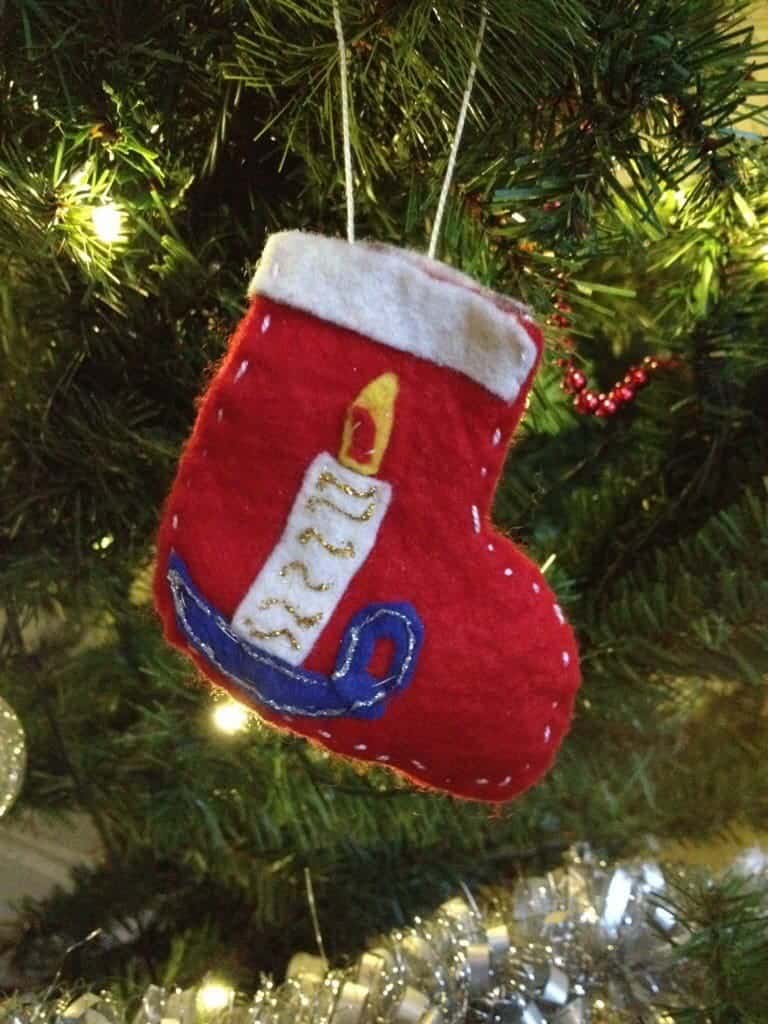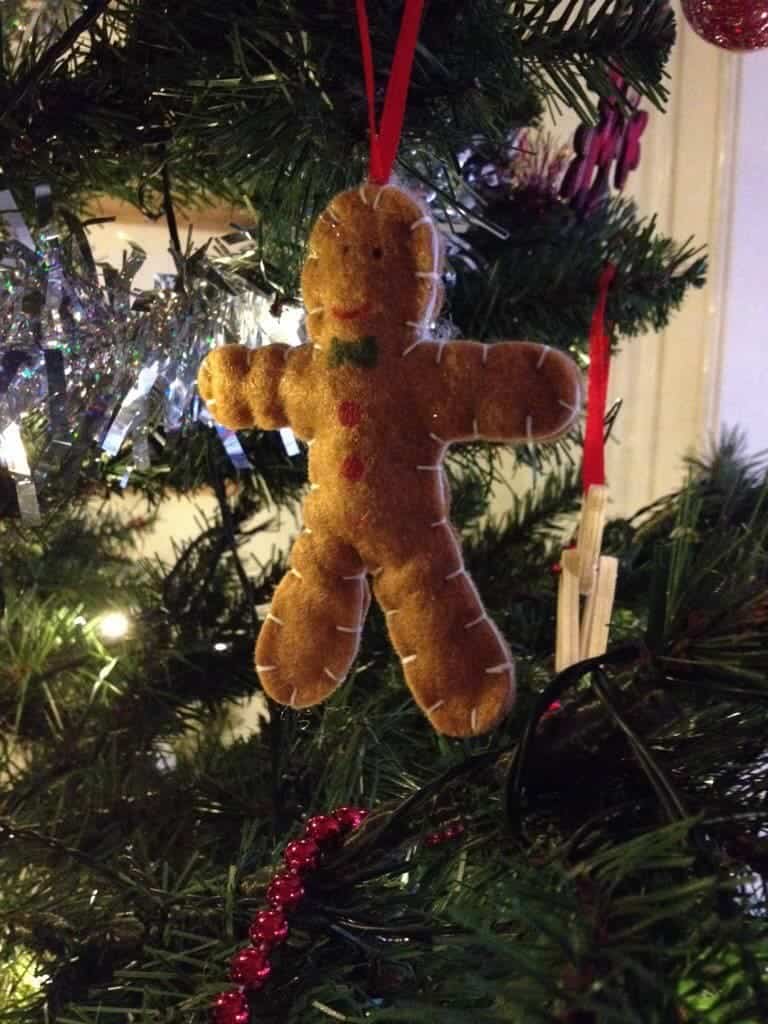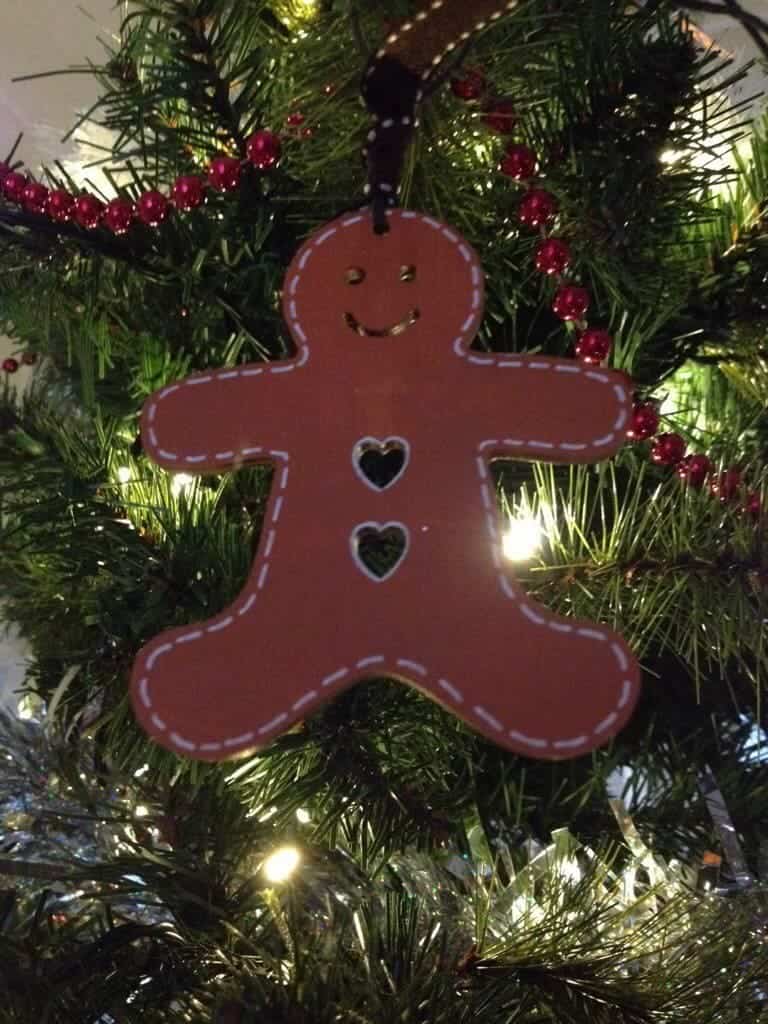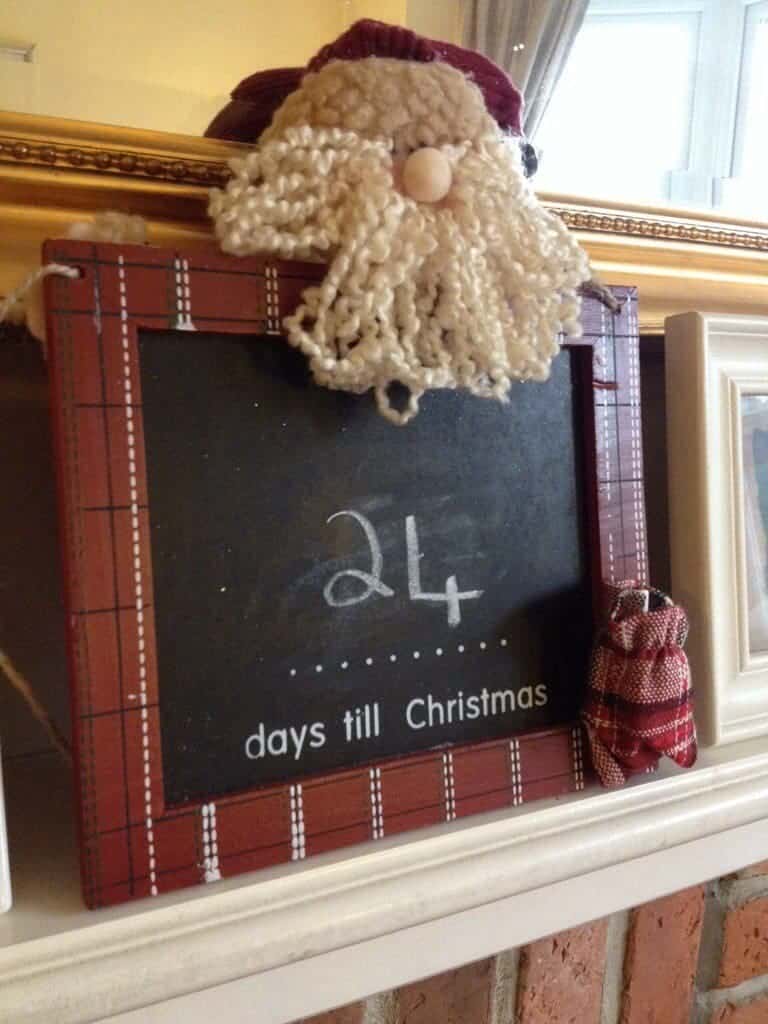 When I was a child I had a dream to have a train running around my Christmas tree and a few years ago I saw a Christmas Tree train in the shops and just had to buy it! It's now not Christmas until the train is going around the tree – complete with Jingle Bells music and lights!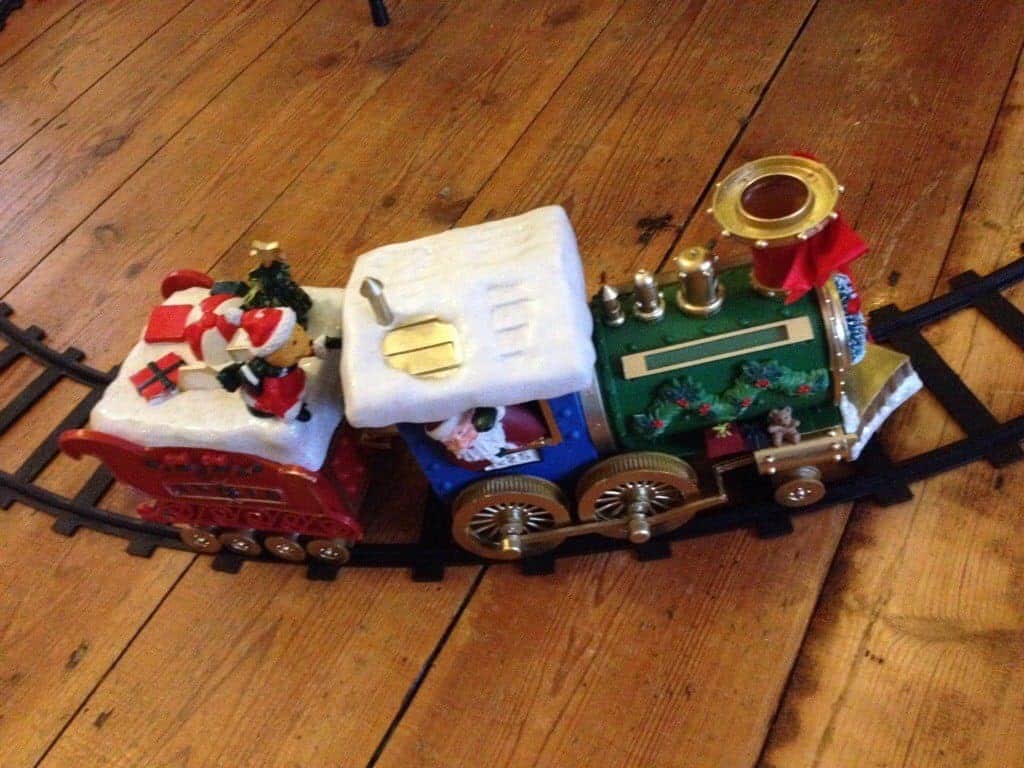 I have a lot of other Christmas things dotted around the house, Christmas signs, bunting, LP's wooden Advent Calendar, a wreath on the front door, a countdown to Christmas blackboard, candles, stocking holders… There is so much Christmas in our house now – it really is my favourite time of year! 1st of December and Christmas has begun – Seeing LP's face Sunday morning when she saw the tree and the train, her eyes lit up and she pointed out all the decorations – Star! Santa! Red! LP loves the tree and I really don't want Christmas to come. december can last forever.
I really wish I could bottle this 1st December feeling and keep it forever – I absolutely love the festive season. The Countdown to Christmas has begun!